A prominent attorney, a well-known orthodontist, a veteran restaurateur, the CEO of a fast-growing building company, a high-end real-estate team, a skilled sports-injuries specialist, a respected money manager: Those are just a few of the highly successful people featured in this first annual "Faces of Baltimore" supplement, a salute to some of the most talented and dynamic leaders in business and healthcare in the greater metro area.
---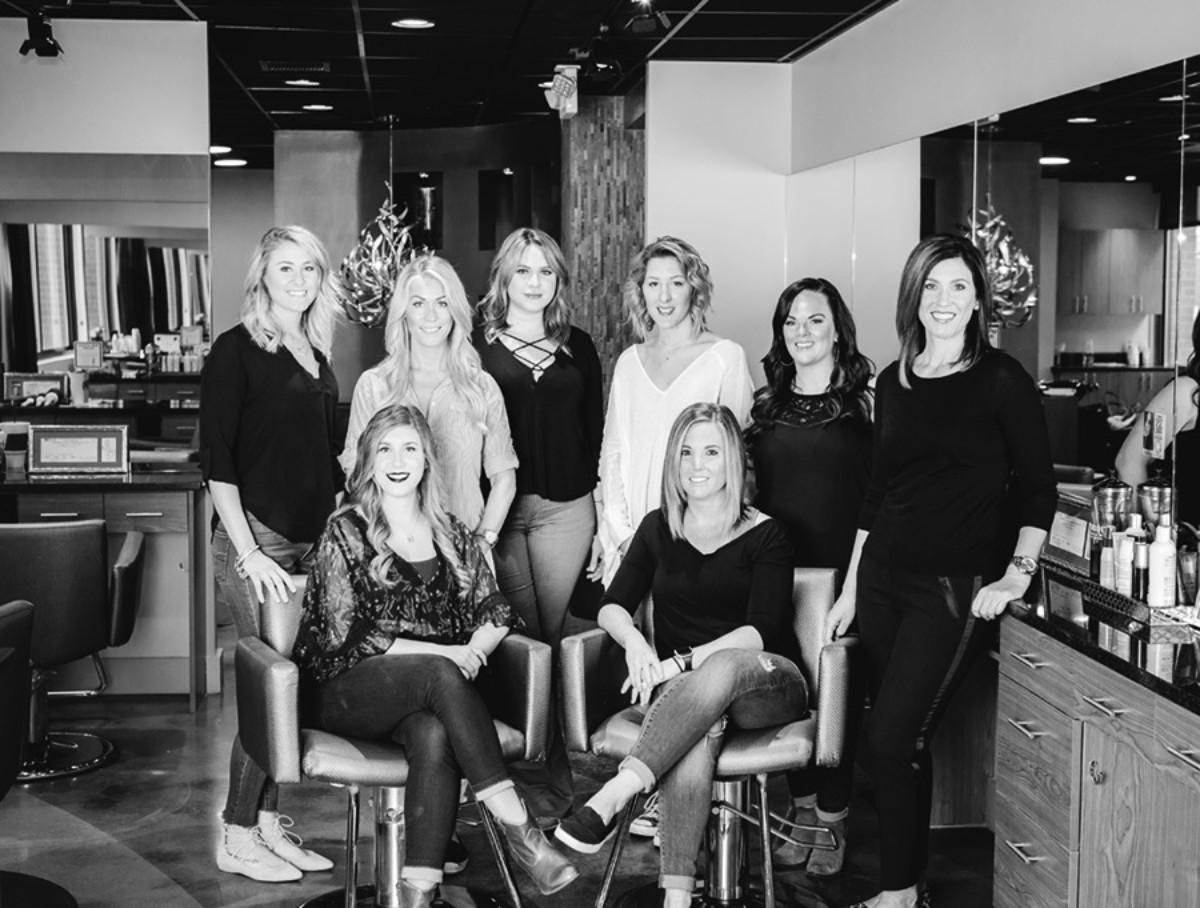 THE FACES of HAIR COLOR
All About Me Salon + Dayspa
212 Washington Avenue, Towson, MD 21204
410-828-8929
"When you think of the 'Face of Hair Color,' we want you to think of All About Me Salon + Dayspa," says Jenny Tomaszewski, General Manager. The salon is located inside The Palisades, a luxury apartment building on Washington Avenue in Towson. "Our clients love that we offer complimentary valet service, but what they really love about our salon is our staff," she says. "All of our staff members are highly trained and skilled and frequently attend training classes to keep up with the latest trends, including classes taught by celebrity hairstylists such as Kim Vo and Riawna Capri." Instagram is one of the top ways to search for trendy hairstyles, and All About Me continuously pops up in searches (Check out our work: @ allaboutmesalonspa) "Clients can show us a picture of what they want, and actually get it," Jenny says. "They get a thorough consultation, get results they love, always leave happy and then send their friends." All About Me is a full service salon and day spa and a repeat Best of Baltimore winner. The staff invites everyone to come in for one visit to instantly see the difference our team will make for any service you choose.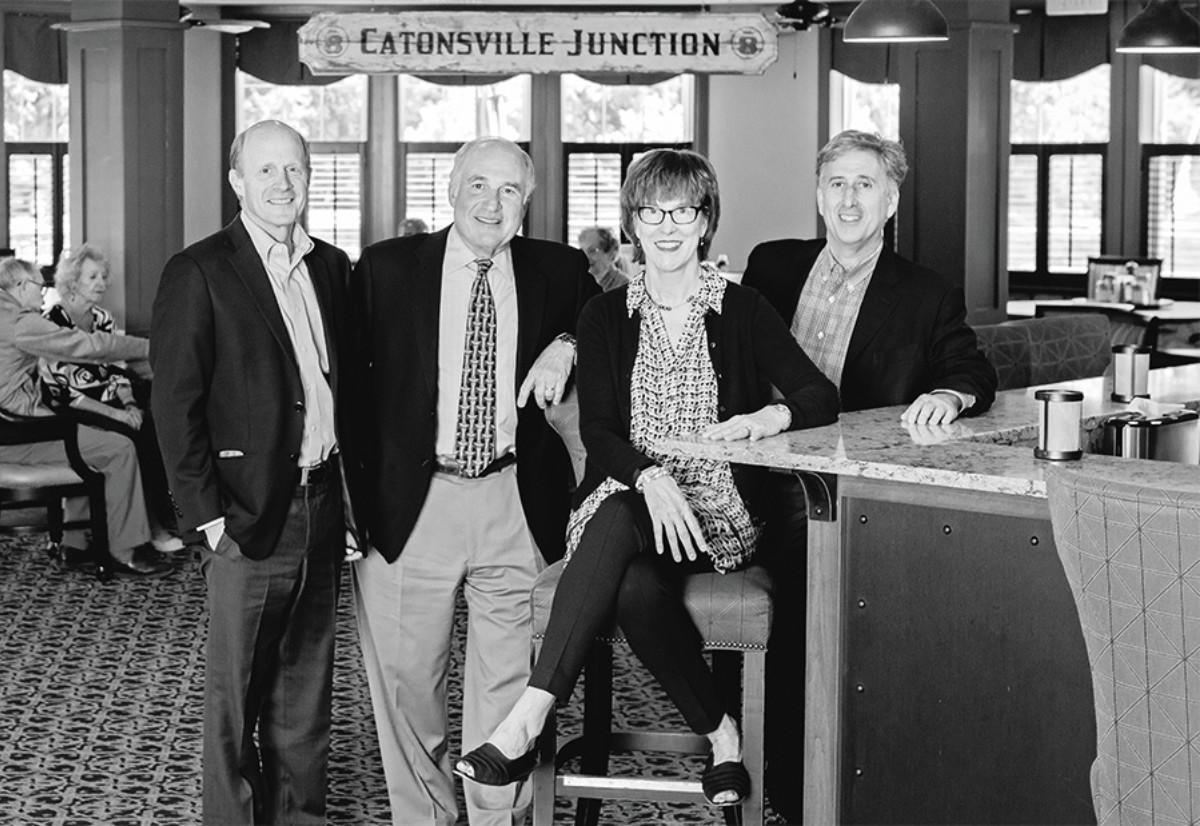 THE FACES of SENIOR LIVING
Brightview Senior Living
218 N. Charles Street, Suite 220, Baltimore, MD 21201
410-881-4599
Step inside a Brightview Senior Living community, and you'll quickly realize this isn't anything like the nursing home where your grandmother lived. It's the new face of senior living: Enjoy - ing a glass of wine with friends during happy hour, participat - ing in a cooking demonstration in the country kitchen, melting s'mores over a warm fire pit on the patio—these are activities you'd expect to find at a resort, not a senior living community. While Brightview builds and manages beautiful communities featuring amenities such as on-site pubs, libraries, salons, and gyms, the real magic of Brightview comes from the people who live and work there. Says Brightview President Marilynn Duker, "When we built our first senior living rental community in Bel Air in 1999, we had a clear objective: to create a community that would be a great place to work and a great place for residents to live." Since then, Brightview has stretched its footprint from Virginia to Massachusetts, with 34 award-winning senior living communities that include independent living, assisted living, and a specially-designed Wellspring Village dementia care neighborhood. Even with all that growth—and more under construction— the Brightview mission hasn't changed. Brightview continues to create vibrant senior living communities that provide excellent service and care to residents and their families.
THE FACES of inner harbor real estate
The Inner Harbor Condos Team of Cummings & Co. Realtors
201 Key Hwy., Baltimore, MD 21230
410-837-0101
The Inner Harbor Condos Team has been a fixture in the Baltimore real estate market since the late 1980s. InnerHarborCondos.com, one of Baltimore's first real estate portals, is the brainchild of RealtorGary Cesta and has attracted over a million visitors searching forthe perfect home since its inception. Gary and his partners Angel Stevens and Sue Stevens-Georg know the area inside and out."We've always tried to work by the Golden Rule," says co-founder and Buyer's Representative Sue Stevens-Georg. "I suppose that'swhy many of our closest friends started out as clients." From highrisecondos to townhomes and brownstone mansions, Inner HarborCondos offers the full-service experience you expect and deserve.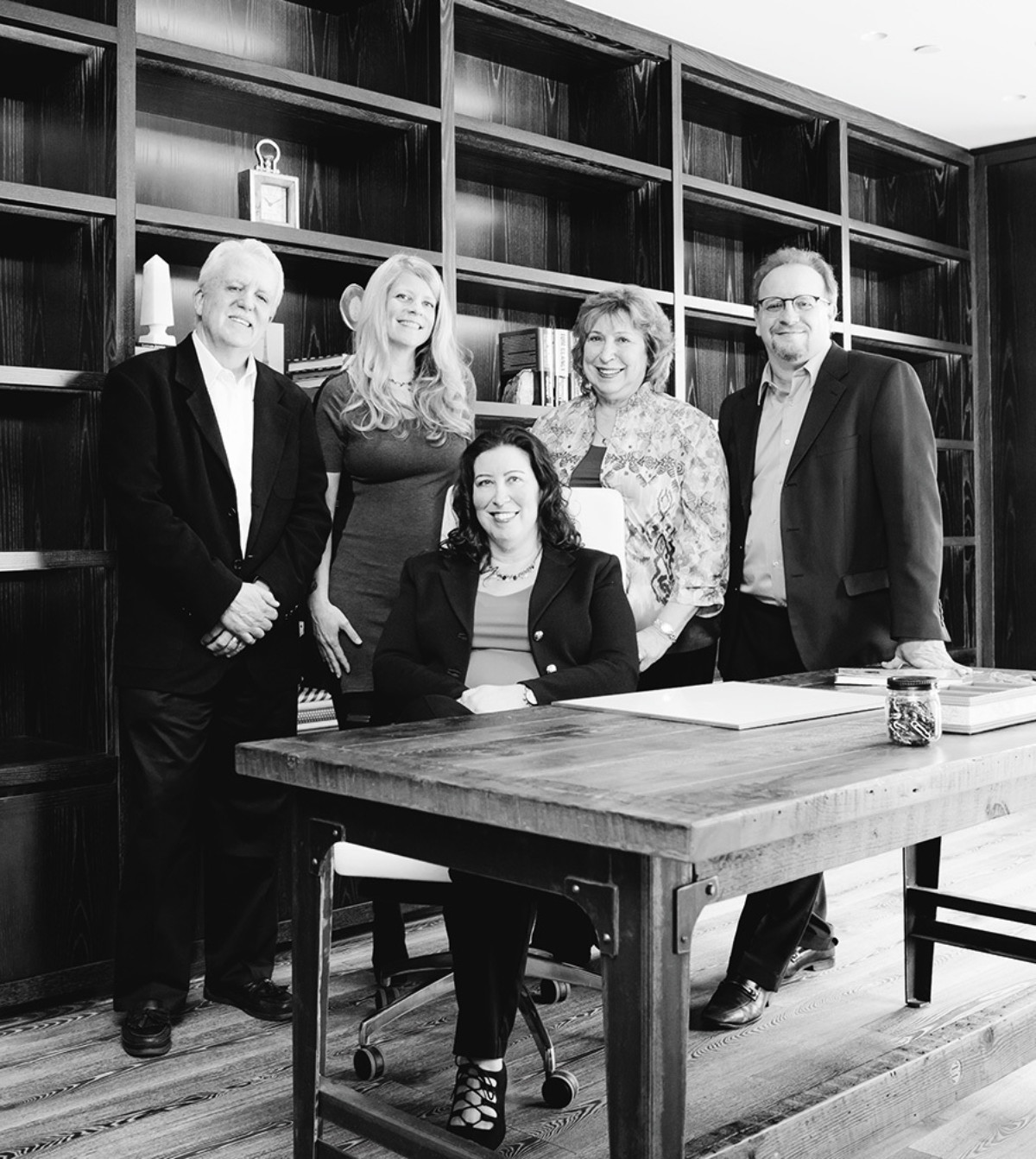 THE FACE of condo living
Angel Stevens Cummings & Co. Realtors
Luxury Marketing Specialist
201 Key Hwy., Baltimore, MD 21230
410-837-0101
With nearly $500 million in Baltimore condo sales and a client list representing some of Charm City's best-known residents, it's no wonder Angel Stevens is considered the "Condo Queen" by many of her peers. "Condo living was relatively new when we started selling downtown in 1989. We had to educate buyers in what the condo lifestyle is all about—freedom," says Stevens. Since then, thousands of residences have been built along the harbor, including ultra luxury brands like The Ritz Carlton Residences and Four Seasons Residences. Angel's unmatched market experience, unwavering dedication, and integrity have earned her enduring client loyalty— owing the majority of her current business to client referrals.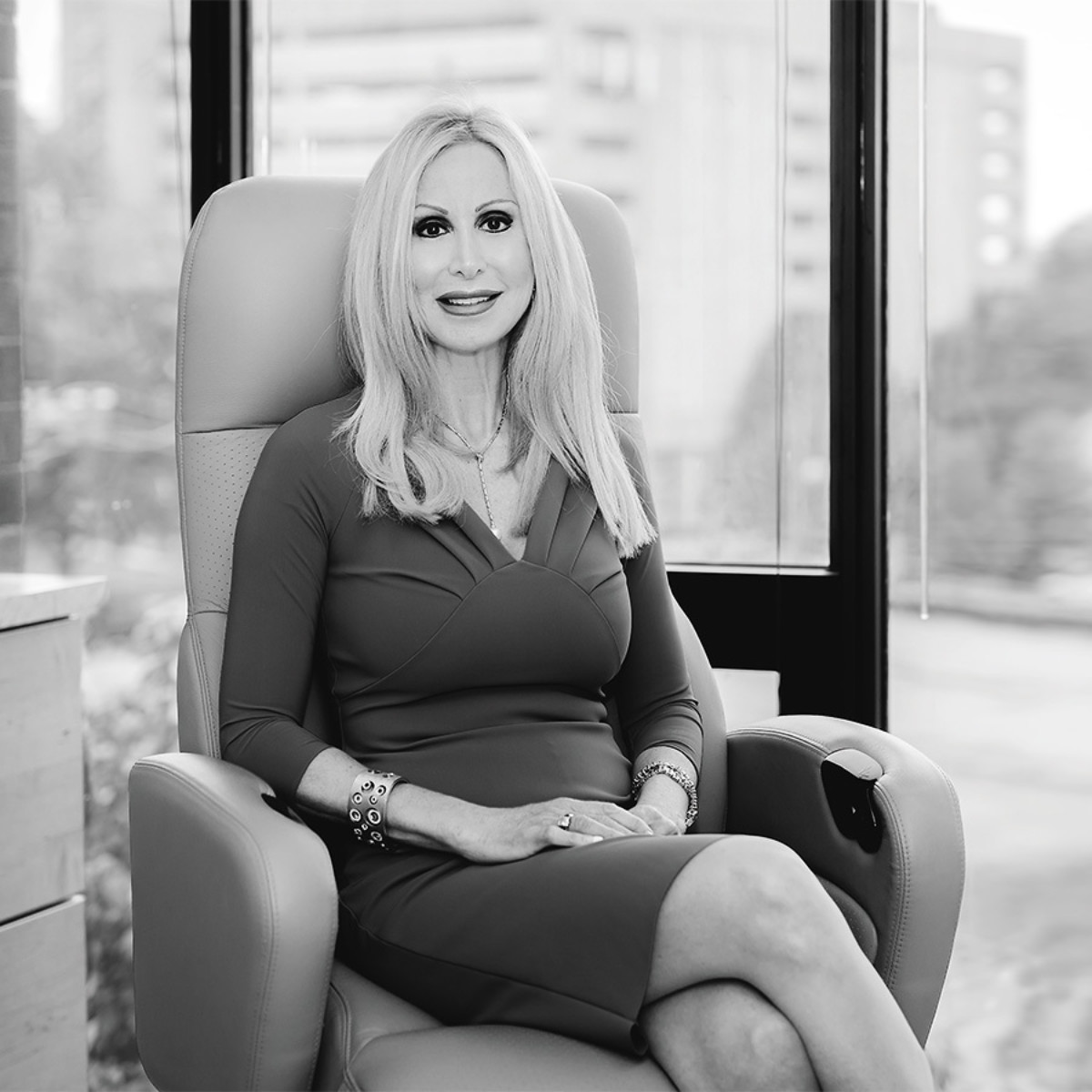 THE FACE of PERSONAL INJURY LAW
Susan Green
The Law Office of Susan R Green, P.C.
606 Baltimore Avenue, Suite 400, Towson, Md 21204
410-494-7400
After founding and running her larger practice for decades, Susan Green opened a boutique firm in Towson to deliver more personalized, one-on-one representation. Throughout her career, Green has developed a stellar reputation for substantial recoveries in auto accidents, serious personal injury, medical misdiagnosis, and birthinjury cases. Her firm has been dubbed by clients as "The Hardball Law Firm" for its aggressive representation of clients' interests and she has been referred to as "a pitbull in heels" by her opponents. "I suppose it's a matter of what side of the courtroom you are on," she says with a laugh. Characterized as a "Divorce Warrior" by Baltimore magazine, Green's experience ranges from serving as Legislative Counsel to the National Capital Lyme Association to acting as a legal commentator on high-profile cases. Her case establishing limits in gender bias in the Maryland courts was recognized by the American Trial Lawyers Association. She serves on the Ethics Commission of Baltimore County, and established the county's mediation program in District Court. Green embraces the concept of personalized service as modeled in the medical field's concierge practices. When she signs on a client, she is committed to personally overseeing the work. "You hire my firm, you get me!"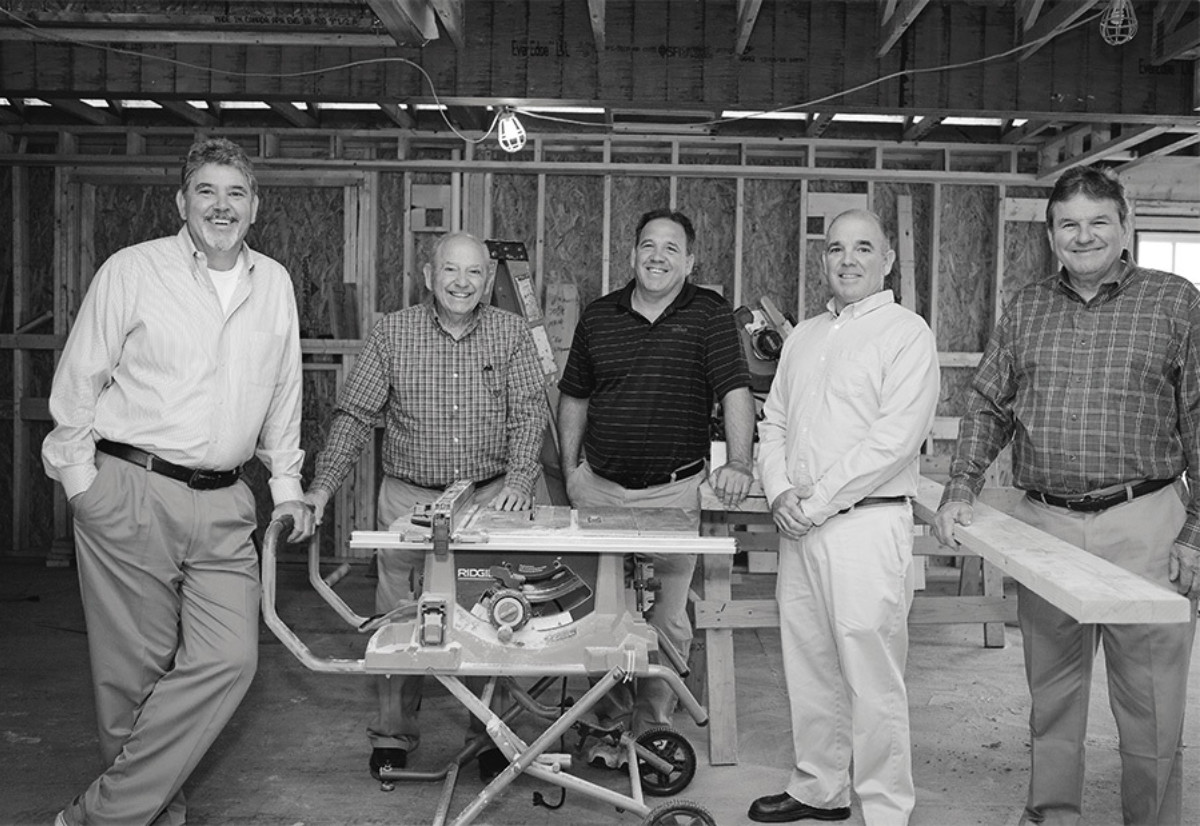 THE FACES of award-winning design & construction
Michael Owings
Owings Brothers Contracting
1912 Liberty Road, Eldersburg, MD 21784
410-781-7022
When Michael Owings graduated from college more than three decades ago, job prospects were slim. So he continued doing the jobs that put him through school: remodeling and custom carpentry, much of it learned by helping his father renovate their family home. Soon, Michael's contracting work evolved into a family business, and Owings Brothers Contracting, established in 1983, continues to grow. With five partners, four of them brothers, and a staff of interior designers and kitchen specialists, the company has won such awards as Best of Baltimore, Best of Houzz, Remodeling Big 50, Top 500 from Qualified Remodeling, Builder of the Year, and many more. Owings Brothers offers custom remodeling and home-building, providing a full-service experience from start to finish. They offer design assistance at all levels, including architectural and interior design. Success in the shelter business, says Owings, requires a combination of strong communication skills and consistency throughout the customer experience. Ensuring that partners and employees listen to customers and understand their needs is one of the driving forces behind every successful project. At the same time, delivering a highquality product, whether it is a remodeled kitchen, an addition, or a new home from the ground up, leads to a solid customer base and strong relationships. Owings Brothers Contracting sponsors and works closely on projects for Habitat for Humanity Carroll County and Rebuilding Together Howard County. They also donate to several nonprofit agencies. Owings Brothers' goal in its charitable giving is to give back to the community and have a positive impact on as many communities as possible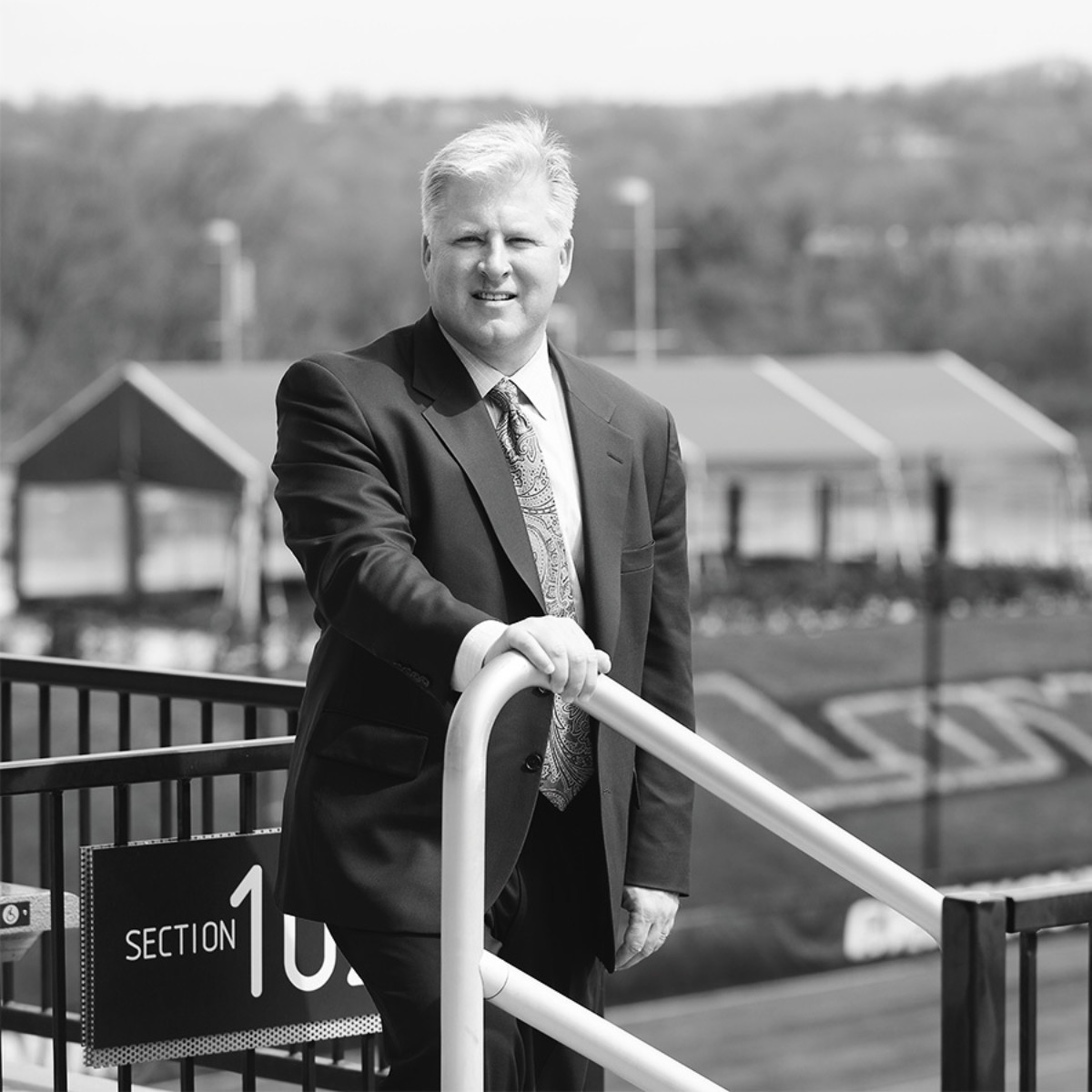 THE FACE of WEALTH MANAGEMENT
Brian Kroneberger, CFP®
RBC Wealth Management
225 Schilling CirCLE, SUIte 250, Hunt Valley, MD 21031
410-316-5400
A finance major in college, Brian Kroneberger discovered his calling when his lacrosse coach at Loyola University said he would make a great wealth manager. Twenty-five years later, Brian, a three-time All-American and hall of famer who played eight years of professional lacrosse, still has a rewarding career in wealth management and appreciates the value of giving back. As a partner with the Dyer Kroneberger Group at RBC Wealth Management in Hunt Valley and Baltimore, Brian serves his clients with an individual, holistic approach. His team offers a wide range of services, including retirement, succession, and estate planning. Consistently one of Barron's top financial advisors in the country, Brian hosts the "Brian Kroneberger Financial Hour" Saturdays on WBAL. Brian takes great pride in his service as the Chair of the Investment Committee for the Catholic Community Foundation (CCF) of the Archdiocese of Baltimore, which helps fund social service organizations, including Our Daily Bread and the Franciscan Center. When he started in 2008, CCF had $8 million in assets, which has since grown to $72 million. "This endowment will have a significant impact on the lives of others," said Kroneberger. "I strongly believe in giving back to the Catholic community and want to grow the portfolio to help generations to come."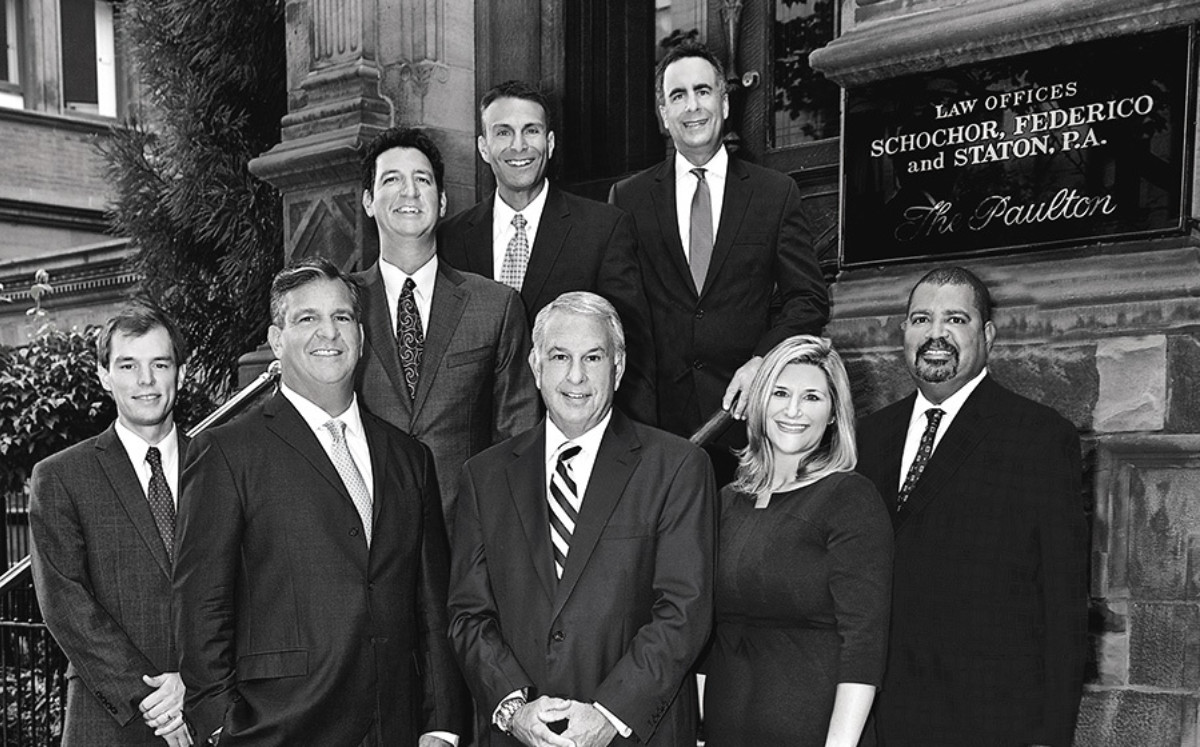 THE FACES of MEDICAL MALPRACTICE
Schochor, Federico and Staton, P.A.
1211 St. Paul Street, Baltimore, MD 21202
410-234-1000
Schochor, Federico and Staton, P.A. specializes in plaintiffs' medical malpractice law, and has been serving clients for more than 30 years. As a result of the firm's long experience and success, it has been variously recognized by organizations including Newsweek, Premier Law Firms, Best Law Firms, U.S. News, Bar Register of Preeminent Lawyers, Litigator Awards recognizing the top one percent of litigators in the United States, and others. The firm is also involved in class-action litigation. Jonathan Schochor is Chairman of the Steering Committee in the Dr. Levy Class Action and led that litigation, resulting in a $190 million settlement—reported to be the largest single perpetrator sexual-abuse settlement in United States history. The firm's attorneys have been called upon to lecture regarding preventing medical malpractice at institutions such as MedStar and The Johns Hopkins Hospital, as well as its medical school. Its attorneys have also been featured on radio and television and have testified regarding medical malpractice before the Maryland State Legislature. The firm's founding partners have been recognized by various organizations as trial lawyers of the year in 2013, 2014, 2015, and 2016, and all partners have been honored by various other organizations for individual competence in the field of medical negligence. Schochor, Federico and Staton has also been committed to strengthening our community through ongoing philanthropy.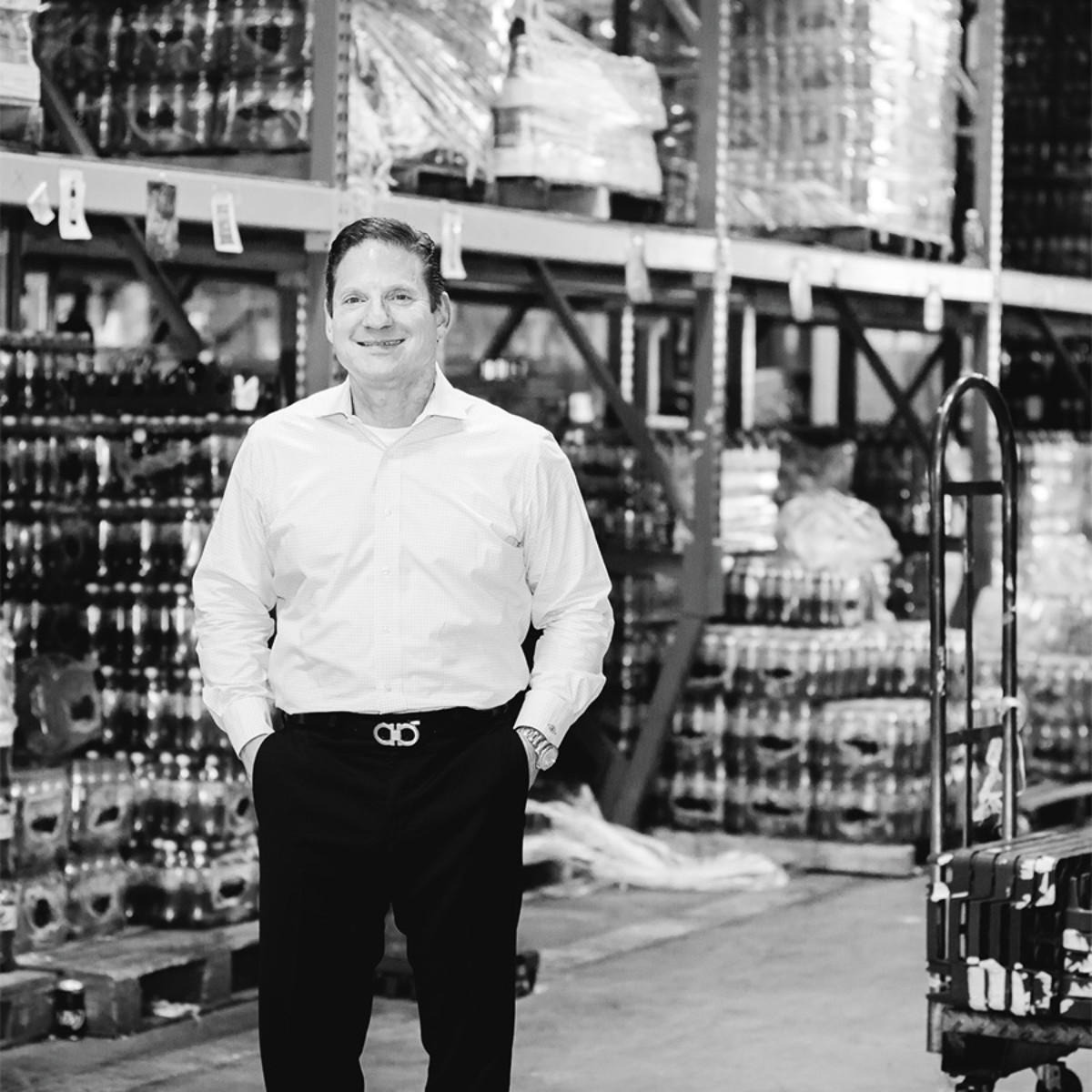 THE FACE of vending
Scott Meskin
Black Tie Services, Division of Accent Foods
1408 Desoto Road, Baltimore, MD 21230
410-247-8255
While in college, Scott Meskin founded Black Tie Services with a single vending machine. Today, Black Tie, a division of Accent Food Services, also offers solutions for unattended retail stores, pantry/ coffee services, and water filtration. Through 2011, Black Tie had 30 employees, but by 2016 had grown to 119, serving Maryland, Virginia, D.C., West Virginia, and parts of Pennsylvania. "I have performed every job imaginable for the past 36 years," he says. On March 1, Meskin merged Black Tie with Accent Foods in Texas, growing the employee count to 500. In 2016, he received the National Automatic Merchandising Association's Operator of the Year award. Meskin also has a passion for his community, including working with the Kennedy Krieger Institute and with homeless shelters.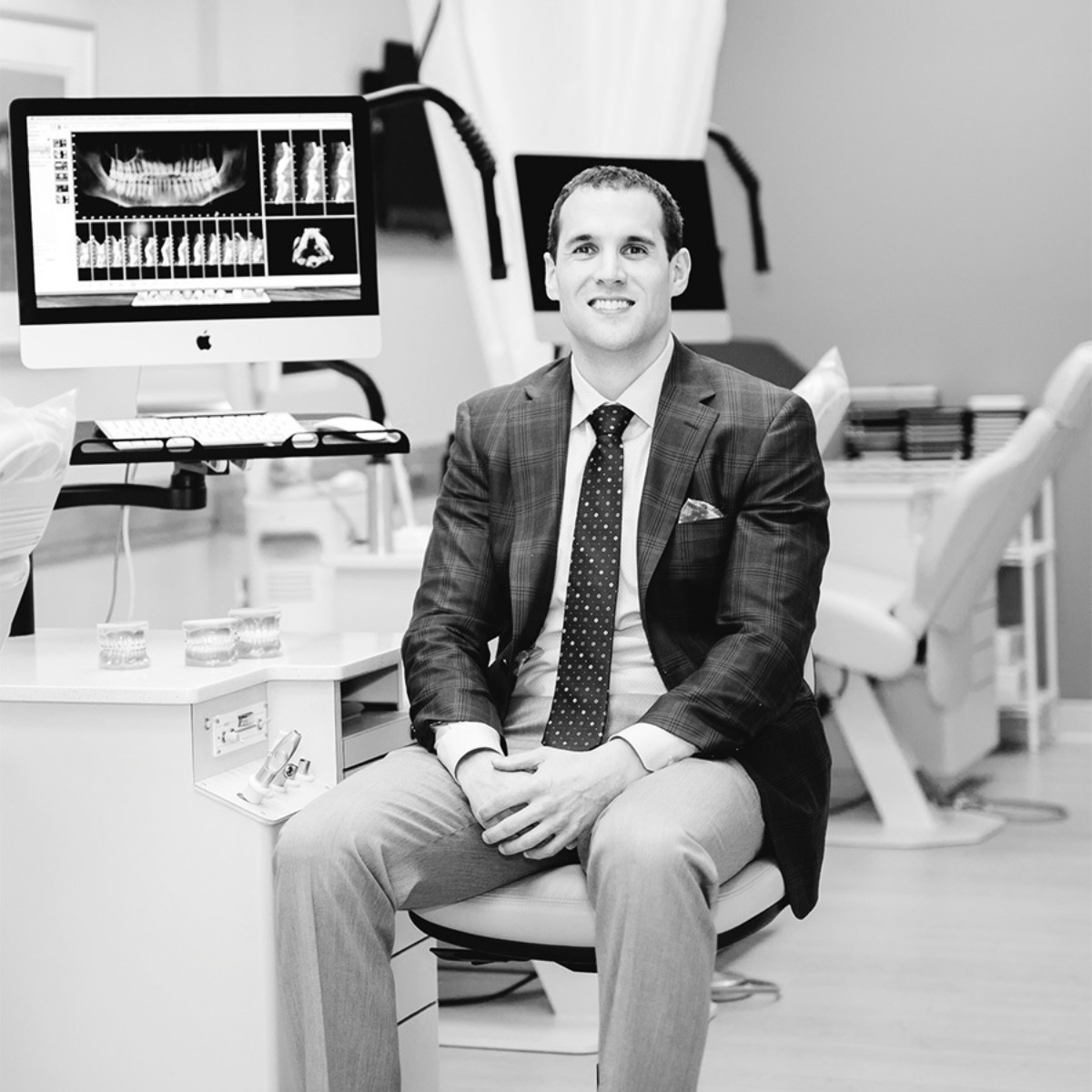 The Face of Orthodontics
Dr. David Bonebreak
Orthodontist
Flagship Orthodontics (Hanover, MD) 410-799-8220
Vanguard Orthodontics (Maple Lawn & Clarksville) 410-381-1077
Dr. David Bonebreak comes from a family of orthodontists, with both his father and twin sister pursuing the profession. "I enjoyed being around my father's orthodontic practice growing up, and witnessed his satisfaction with the ability of orthodontics to provide patients with improved self-confidence," he says. Practicing at his own Flagship Orthodontics, near Arundel Mills Mall, as well as alongside his father at Vanguard Orthodontics in Clarksville and Maple Lawn, Dr. Bonebreak offers traditional and clear braces as well as Invisalign—a clear alternative to braces—for children, adolescents, and adults. Dr. Bonebreak is a board-certified orthodontist, a distinction held by approximately 1 in 3 orthodontists, and is currently president of the Maryland State Society of Orthodontists.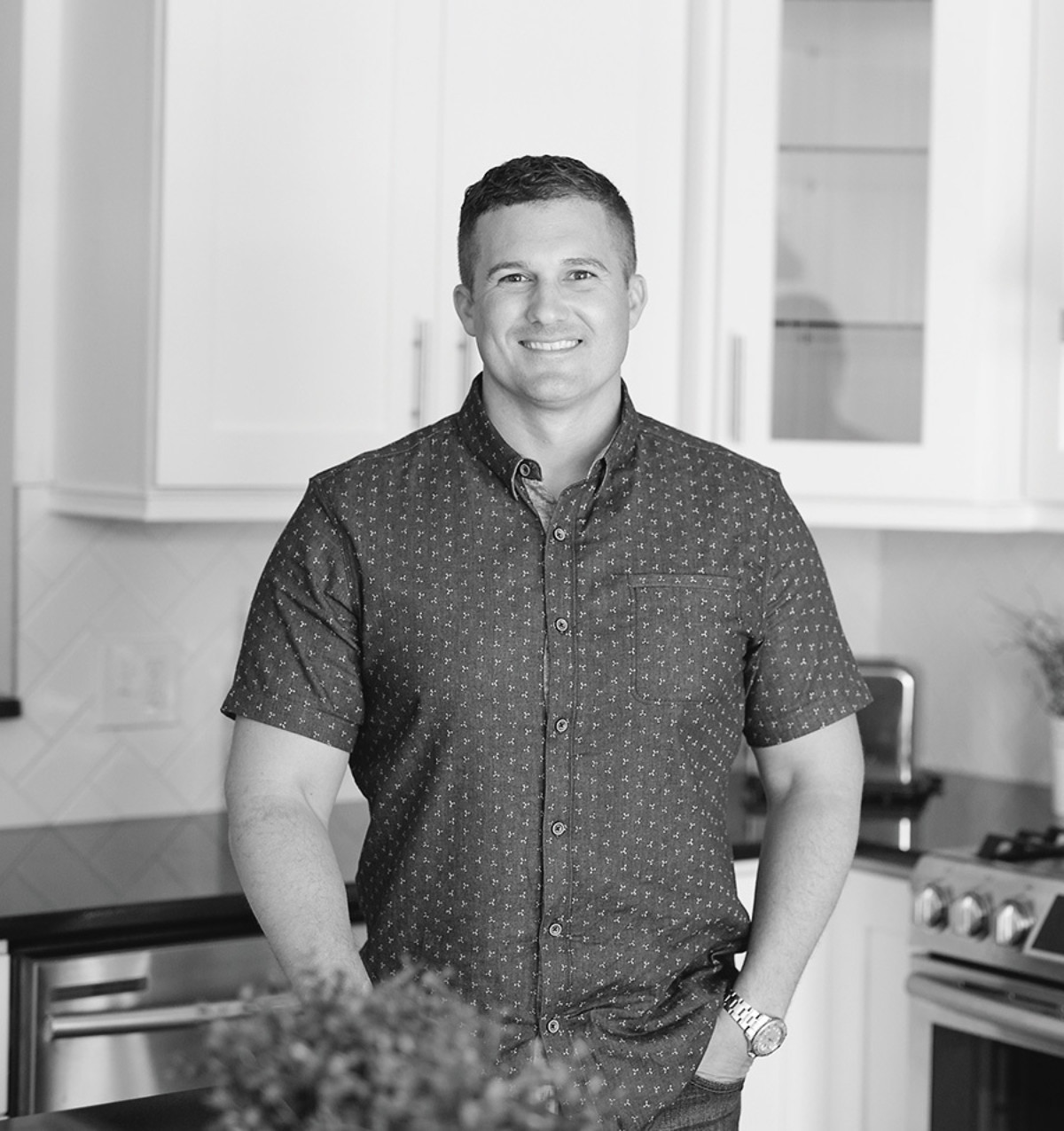 THE FACE of Trusted Home Buying
Tyler Banks
Charm City Builders
3500 Boston Street, Suite 122, Baltimore, MD 21224
410-756-0010
Tyler Banks, CEO of Charm City Builders, always had a passion for fixer-upper autos. "I started buying cars and fixing them up for sale, and it led to the same concept—only with homes," he says. "I enjoy the hunt for new inventory and seeing the transformation." Banks started his company in 2008 with a single project. "Now we have a staff of eight, dozens of subcontractors or consultants, and will buy and sell about 100 homes per year," he says. Also serving the community, the firm participates in alley cleanups through its relationship with a Towson University fraternity, and supports a local cause providing affordable early-childhood education in Highlandtown.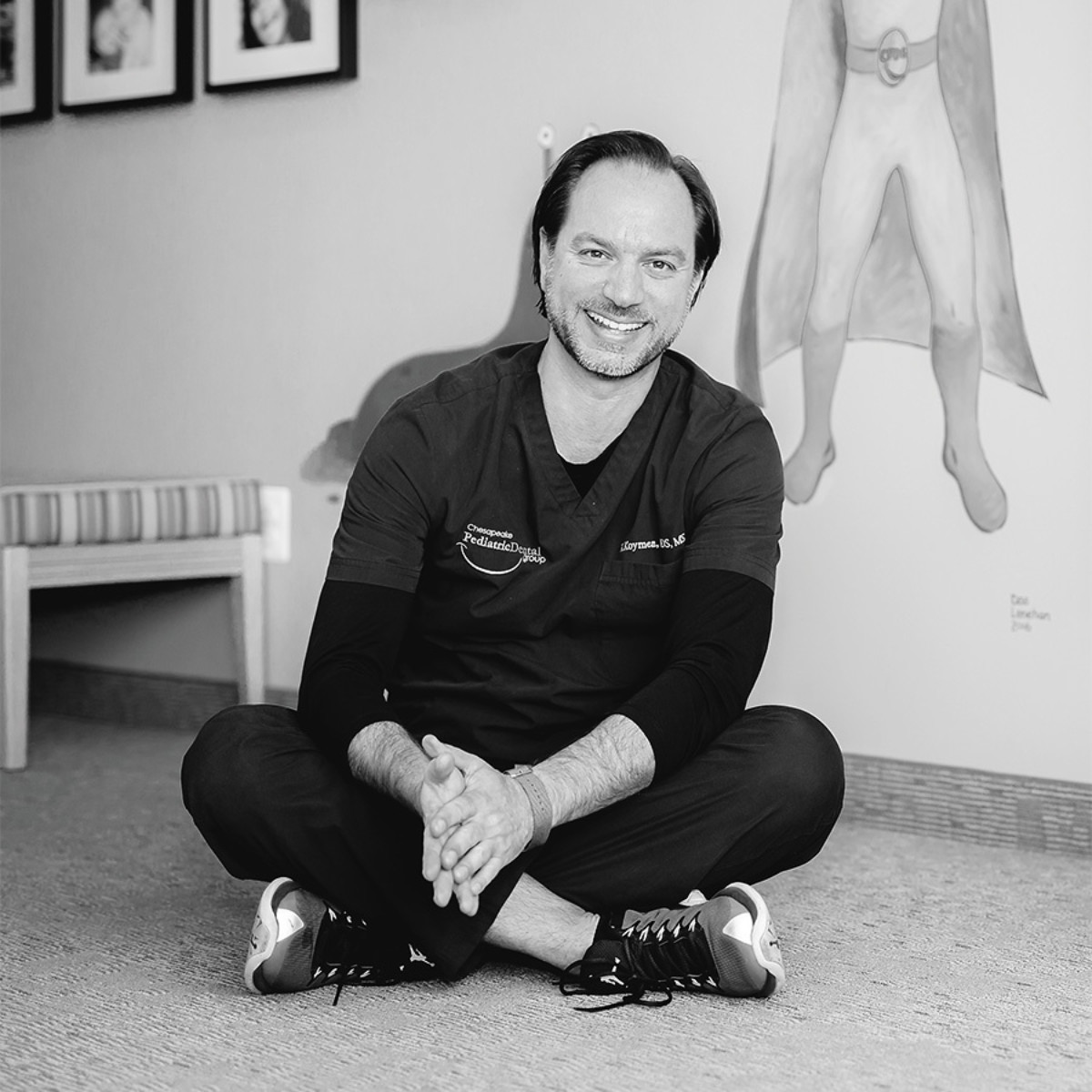 THE FACE of pediatric dentistry
Dr. Hakan Koymen
Chesapeake Pediatric Dental Group
5009 Honeygo Center Dr., Ste. 228, Perry Hall, MD 21228, 410-248-3384
7556 Teague Rd., Ste. 110, Hanover, MD 21076, 410-799-0780
3400 Box Hill Corporate Center Dr., Ste. 120, Abingdon, MD 21009, 410.569.4300
Dr. Hakan Koymen graduated dental school from the University of Detroit Mercy, then completed his residency at the University of Maryland in pediatric dentistry. "Children are different than adults—they are still at a point in development where they may be scared of something new or the unknown," he says. "My goal has always been to remove those fears and make their visits be positive experiences." Since opening in 2006, his practice has grown to three locations with five board-certified pediatric dentists. "We all have the same goal in mind, treating each child as an individual, no matter what their background," says Koymen. "Our goal is to expand our practice of compassionate pediatric dental care to as many children as we can in Maryland."
THE FACE of implant dentistry
Dr. Kyong Choe
Feldman, Fitzgerald & Choe, DDS, PA
660 kenilworth drive, suite 103, towson, MD 21204
410-821-8800
Kyong Choe, periodontist, was inspired in his career choice by two brothers who also practice dentistry. The decision to specialize in periodontics was influenced by Dr. Sylvan Feldman and Dr. Bryan Fitzgerald, whom he met during his residency and, in 2007, Choe joined the practice founded by Feldman. That practice, known today as Feldman, Fitzgerald & Choe, offers comprehensive periodontal services, including treatment of gum disease and replacement of missing teeth. "We have been fortunate to have a growing practice between the three of us, and we all teach at the University of Maryland dental school," says Choe. One key lesson Choe has learned from Feldman and Fitzgerald: "Do not accept anything short of excellence," he says. "This has helped me tremendously in delivering the type of care I was trained to do."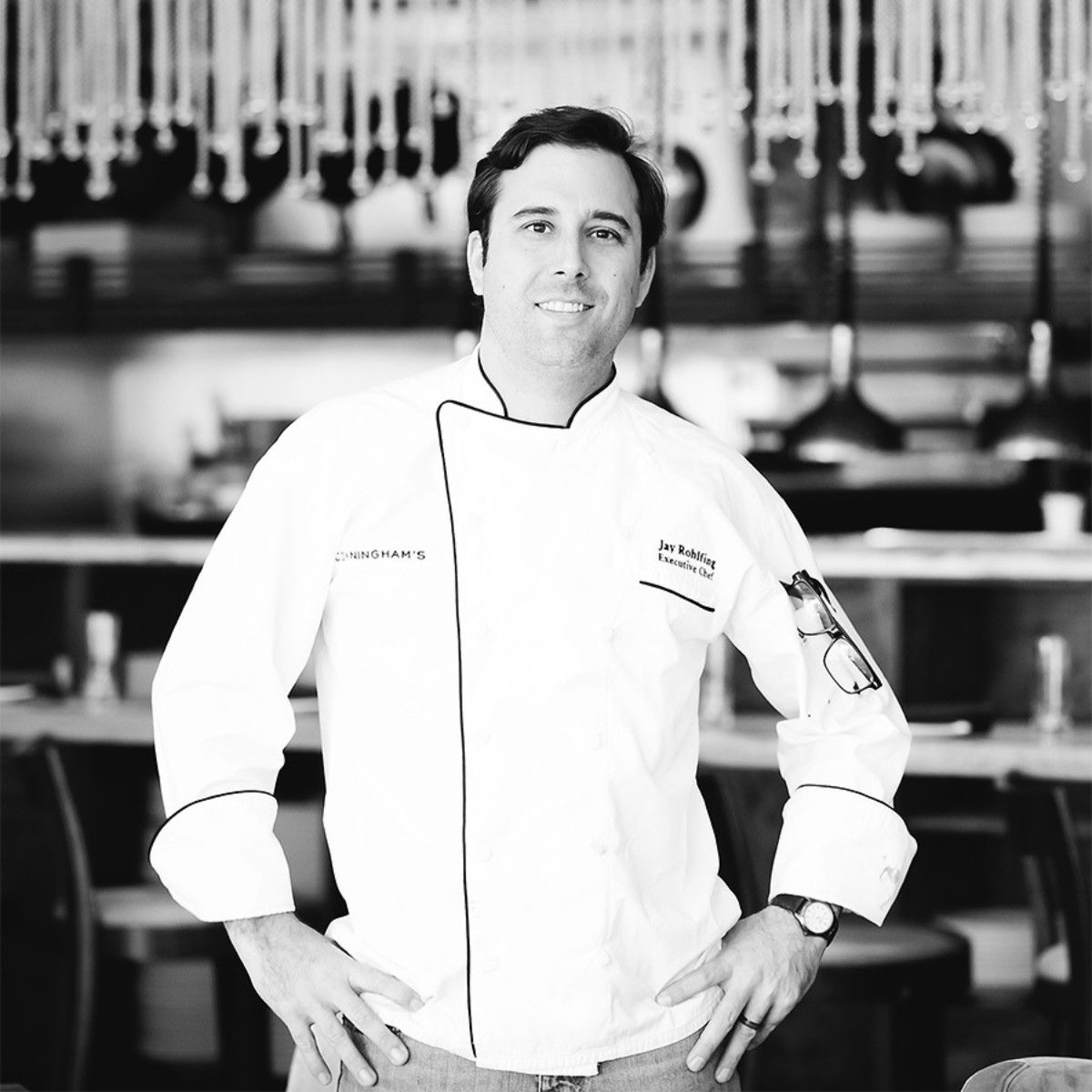 THE FACE of farm-to-table dining
Jay Rohlfing
Executive Chef at Cunningham's
1 Olympic Place, Towson, MD 21204
410-339-7730
Jay Rohlfing developed a passion for cooking early in life. "I always watched my grandfather cook in the kitchen," he says. "While other children were watching cartoons, I enjoyed watching cooking shows." Today, Rohlfing serves as executive chef at Cunningham's American Grille and Cunningham's Cafe in Towson, whose dishes spotlight the restaurant's local suppliers—three farms located in Cockeysville and Monkton, including their very own, Cunningham Farms. Cunningham's also includes a wholesale bakery that supplies artisan bread to more than 40 restaurants in the area. "I would like to grow the Cunningham's brand into a well-known name in the Baltimore area, synonymous with sustainable farm-to-table practices," says Rohlfing.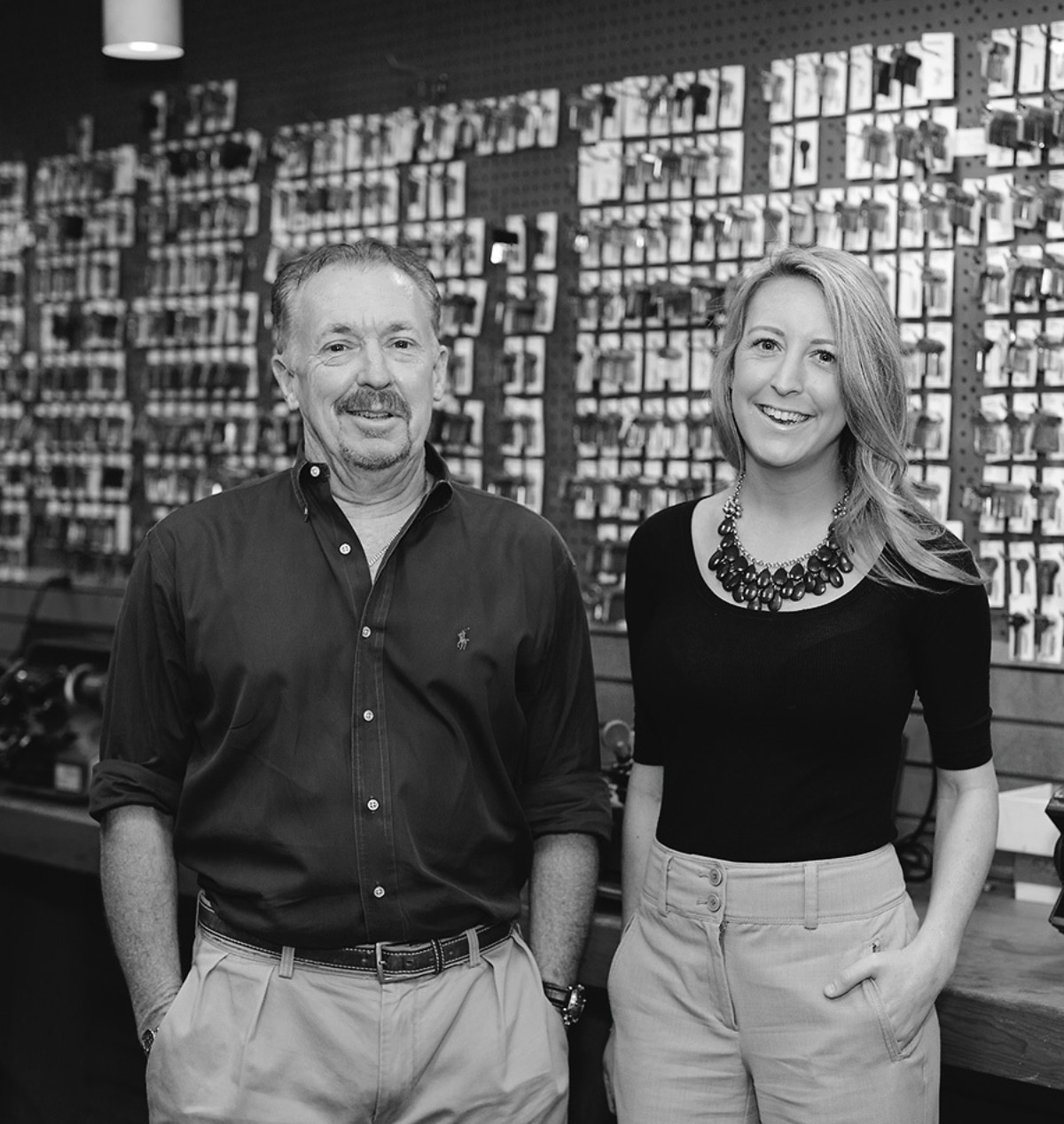 THE FACES of locksmith & SECURITY
Bob Easter & Samantha Easter
Easter's Lock and Security Solutions
1713 E. Joppa Road, Parkville, MD 21234
410-825-3535
Second and third-generation locksmiths, Bob Easter, Jr. and daughter Samantha have both been drawn to the family business established by Robert Easter, Sr. in 1953. "Despite how much we've grown, at the core, Easter's Lock & Security Solutions is still a family-owned and operated small business" says Bob. Since Bob took over in 1983—and branched into electronic security—Easter's Lock & Security Solutions has grown to almost 50 employees, becoming the Mid-Atlantic's largest independent locksmith. Samantha, who graduated with a science degree from Towson University, began working for the company several years ago and now handles government sales. Easter's Lock and Security Solutions has been voted Baltimore's best locksmith by Baltimore magazine and City Paper, and its security-systems division came in second in a national contest for its advanced technology.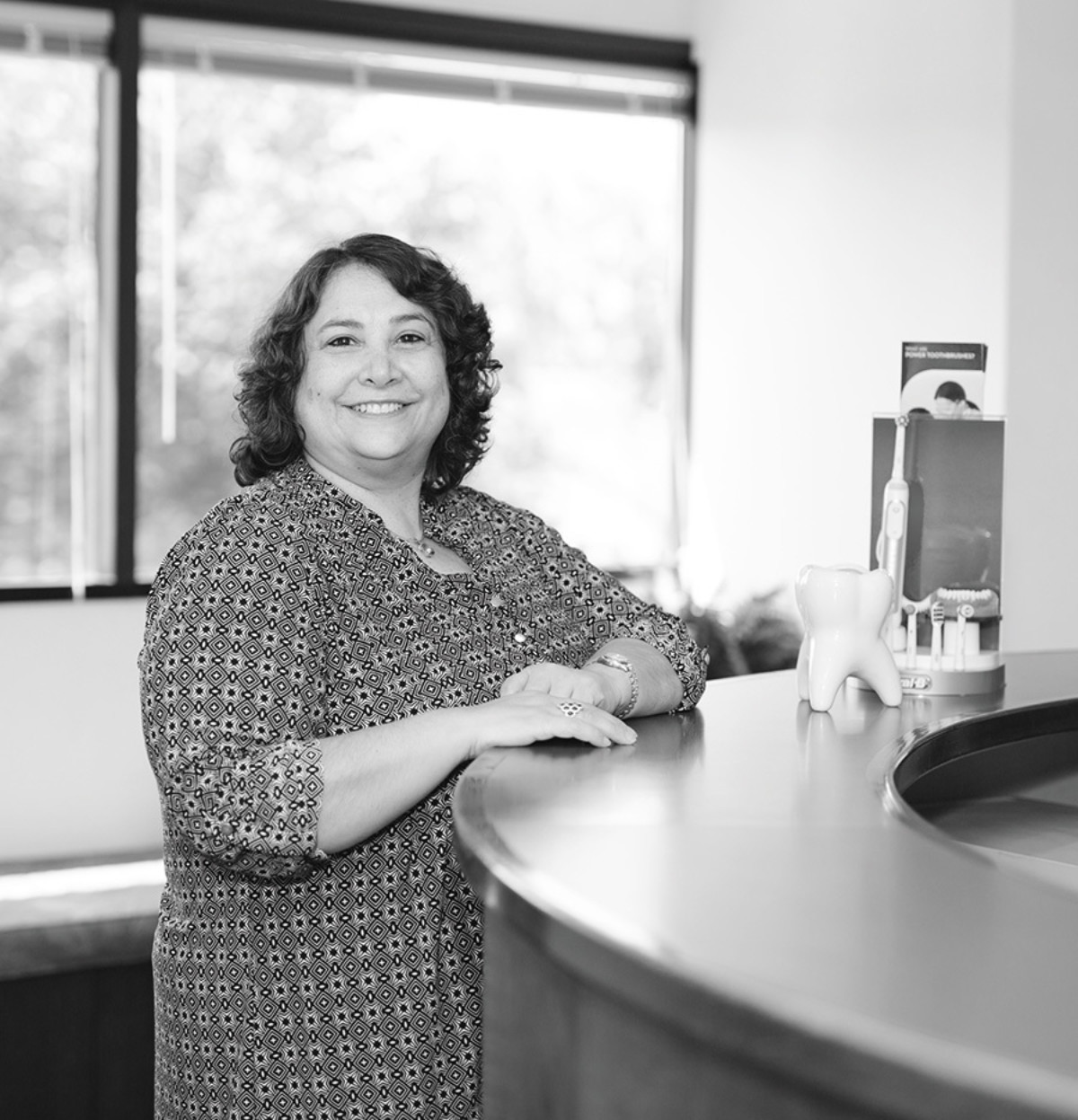 THE FACE of BEAUTIFUL SMILES
Dr. Emma Galvan
Ballinger, Galvan & Knopf
20 E. Timonium Road, Suite 300, Timonium, MD 21093
410-252-3717
For Emma Galvan, owner of Ballinger, Galvan & Knopf in Timonium, dentistry is something of a family tradition. Her mother was "a pioneer in implant dentistry," Galvan says, and gave her daughter this advice: "Treat your patients like you would want to be treated." Galvan, who's been in practice 19 years, has taken that advice to heart: "I want to listen to the needs of my patients and help them achieve a healthy and beautiful smile," she says. Her current practice offers cosmetic dentistry, implants, Invisalign—an alternative to metal braces—and Botox. She is also the founder and CEO of Dental Seminars, LLC, and has been providing continuing-education courses for general dentists for more than 12 years.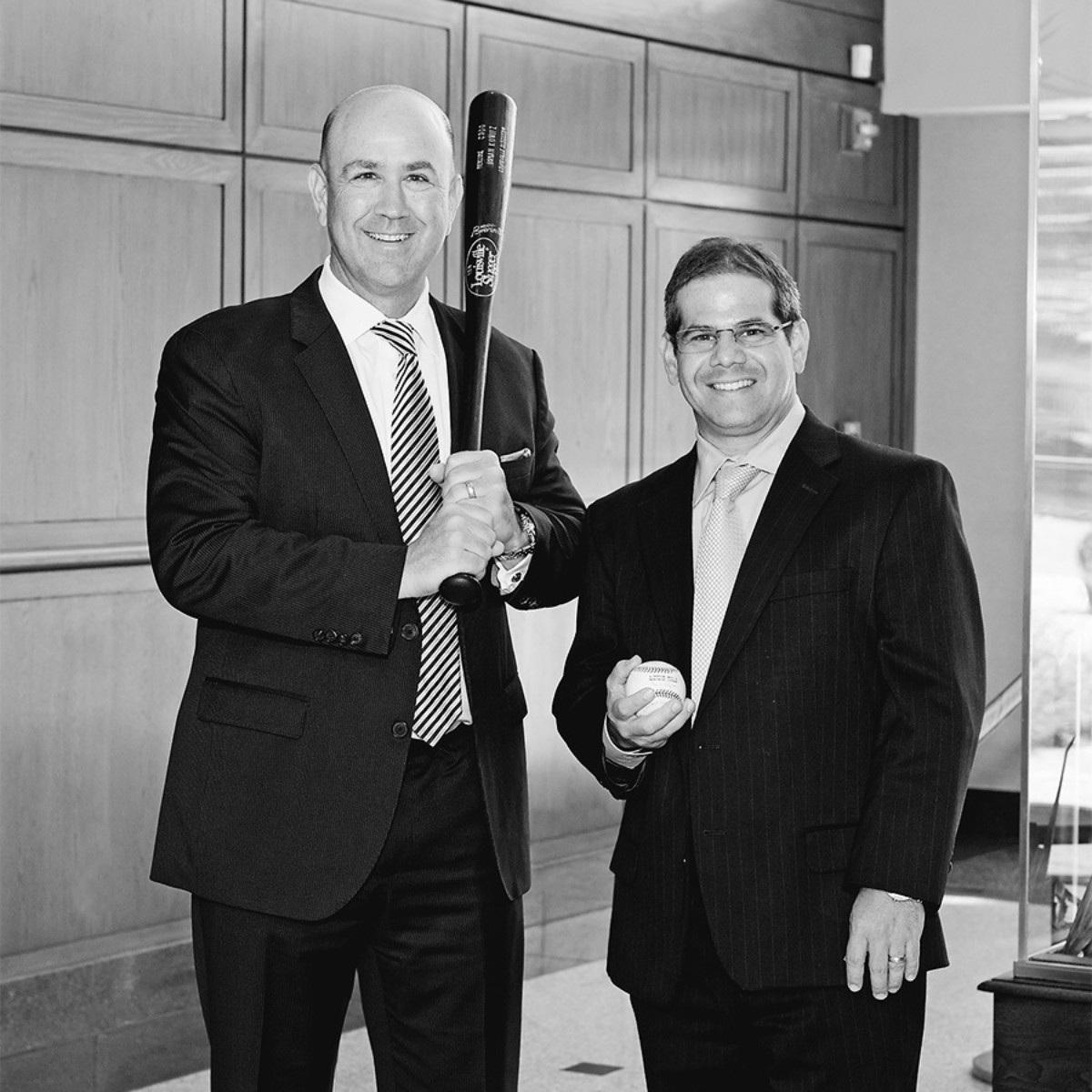 THE FACES of INSURANCE
Steve Heller & Brian Kowitz
Heller Kowitz Insurance
2330 West Joppa Road, Suite 365, Lutherville, MD 21093
410-526-6690
Since Steve Heller and Brian Kowitz founded their firm in 2014, their business has grown tenfold, specializing in helping businesses and high net-worth individuals with customized insurance solutions. The firm works with over 100 insurance carriers, so it can offer the most comprehensive and affordable insurance solutions to clients. Fun facts: Kowitz played for the Atlanta Braves, won a World Series ring, and was in the movie "Major League II" with Charlie Sheen, while Steve is a bass player who played in a local band. The firm also gives back to the community, supporting FARE, BCAC, Jemicy, and several other charities. The managing partners' ultimate goal is to be recognized as the most trusted insurance broker in the Mid-Atlantic.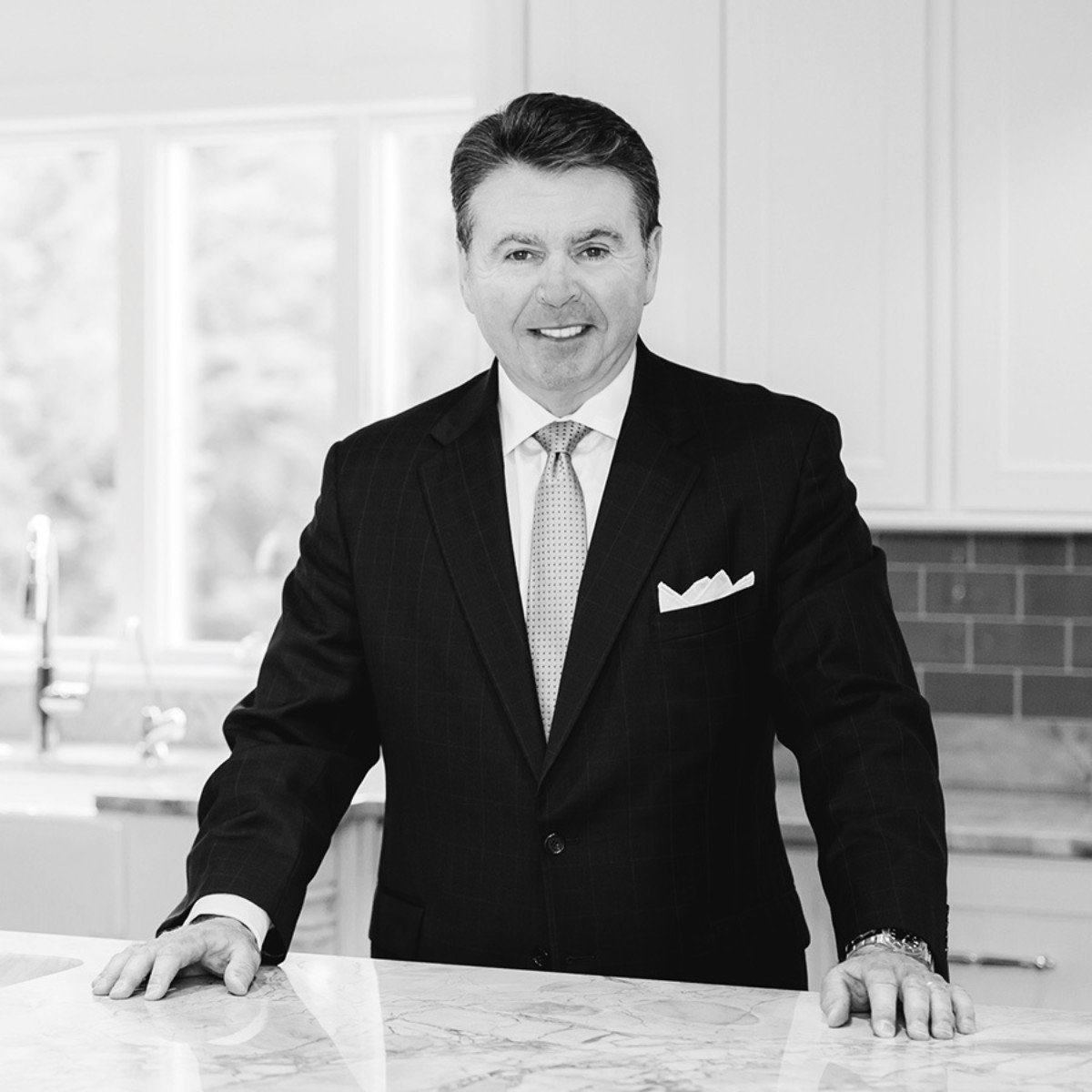 THE FACE of RESIDENTIAL REAL ESTATE
Bob Lucido
The Bob Lucido Team of Keller Williams Integrity
1300 Bellona Avenue, Suite D, Lutherville, MD 21093
410-465-6900
Bob Lucido has made a name for himself throughout his impressive 40-year career; he's sold over 31,000 homes, become the #1 agent with the largest real estate company in the world, and built an award-winning team together with his wife, Tracy. But more inspiring than his sales is Lucido's unsurpassed reputation for integrity combined with his genuine passion for helping others. "Our team sells a home every 6 hours, but our business isn't just about transactions; it's about the relationships we build and the clients we serve," says Lucido. "We're dedicated to delivering the ultimate real estate experience by providing incredible value and exceptional service." Lucido's team is comprised of 175 real estate professionals, with multiple locations in Maryland and across the country. They are expanding to bring their state-of-the-art services to new areas, both locally and nationally. "We love what we do, and our vision is to grow and help change more lives through real estate."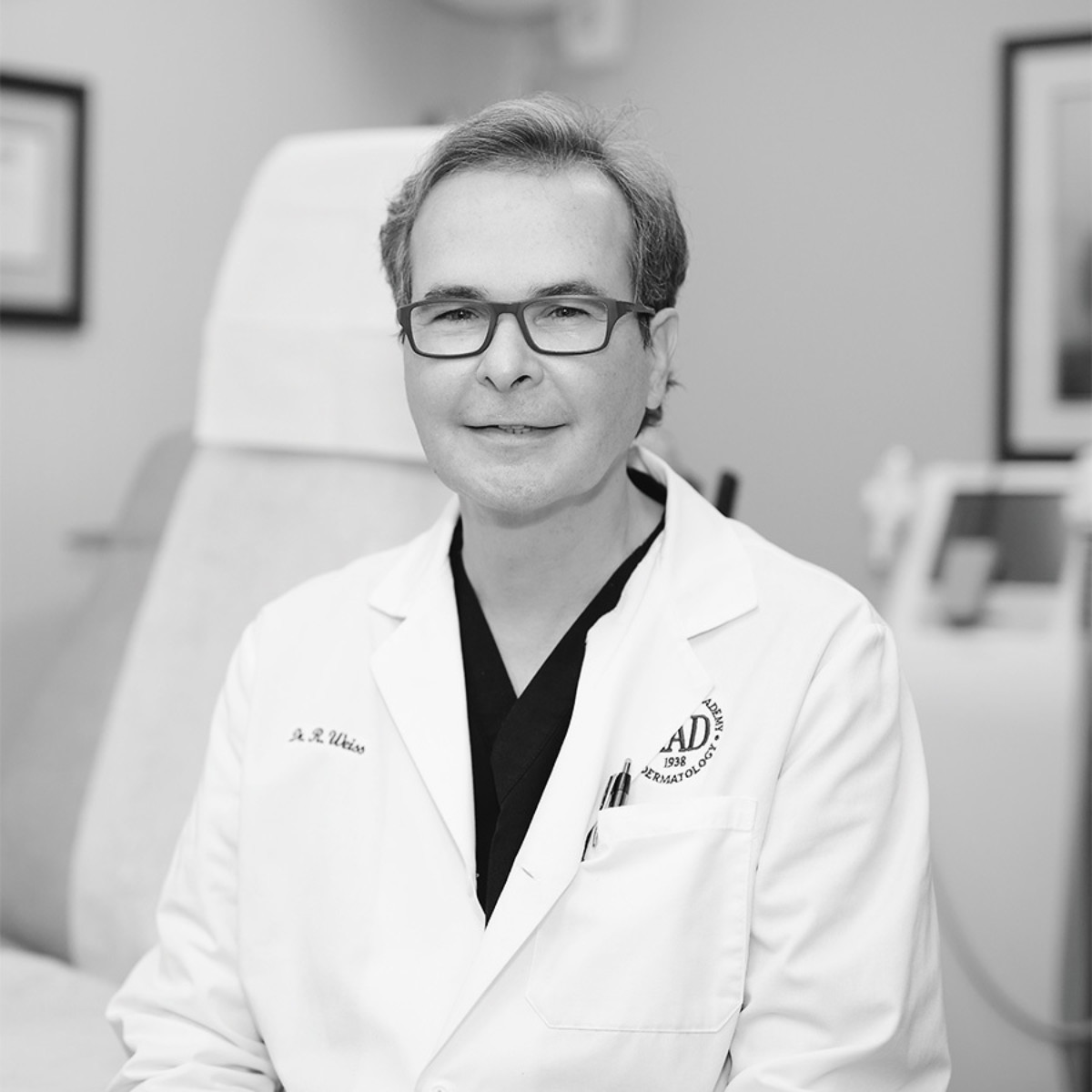 THE FACE of dermatology
Robert Weiss
Maryland Dermatology, Laser, Skin & Vein Institute
54 Scott Adam Road, SUIte 301, Hunt Valley, MD 21030
410-666-3960
Always wanting to help people, Dr. Robert Weiss knew from a young age he'd become a doctor. After his Johns Hopkins residency and National Institutes of Health fellowship, he and his wife, fellow dermatologist Dr. Margaret Weiss, formed a partnership. More than 30 years later, their practice is the mid-Atlantic's largest laser center—recognized as a national center of excellence—with 45 employees, including five dermatologists. Past president of the American Society for Dermatologic Surgery, American Society for Laser Medicine and Surgery, and the American College of Phlebology, Dr. Weiss helped develop several medical patents, including the noninvasive technique of endovenous ablation, replacing surgical stripping of large varicose veins. He continues to develop lasers and devices to improve skin and treat skin cancer.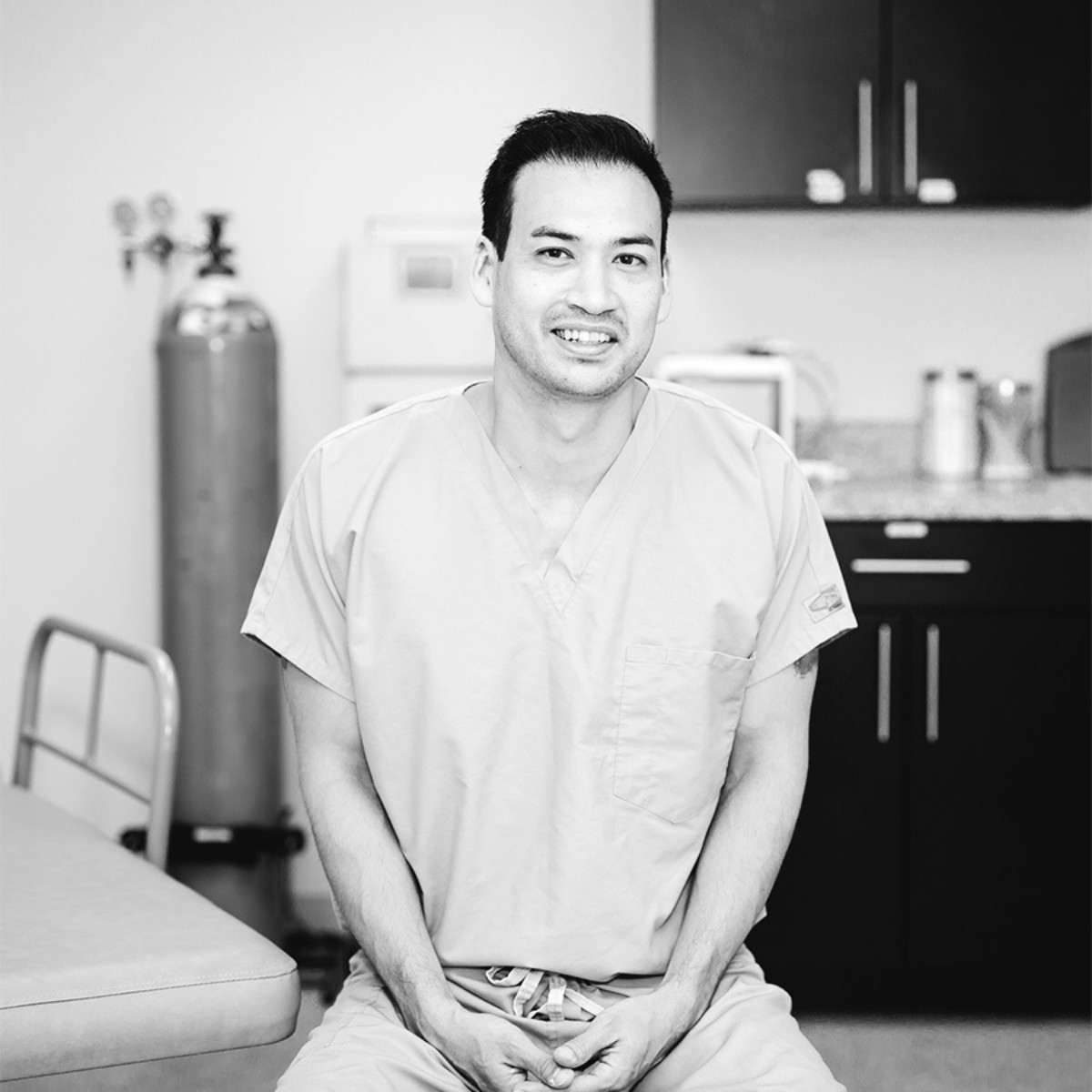 THE FACE of Podiatry
Dr. Justin Lewis
Maryland Foot and Ankle Specialists
1010 Liberty Road, Suite 100, Eldersburg, MD 21784
410-795-2155
After sustaining various injuries playing sports as a kid, Justin Lewis studied sports medicine in college, narrowing his focus to the foot and ankle. Dr. Lewis, who is vice president of the Maryland Podiatric Medical Association, Chief of Podiatry at Carroll Hospital, Lifebridge, and was named a top doctor by Baltimore magazine, is an expert on complex surgical reconstructions, including flatfoot deformities and total ankle replacements. He also provides regenerative therapies, including PRP and stem cell injections. He lectures nationally, teaching the latest techniques and medical advancements, which have dramatically improved recovery times after surgeries and injuries. Dr. Lewis heeds Albert Einstein's advice: "Try not to become a man of success, but rather try to become a man of value."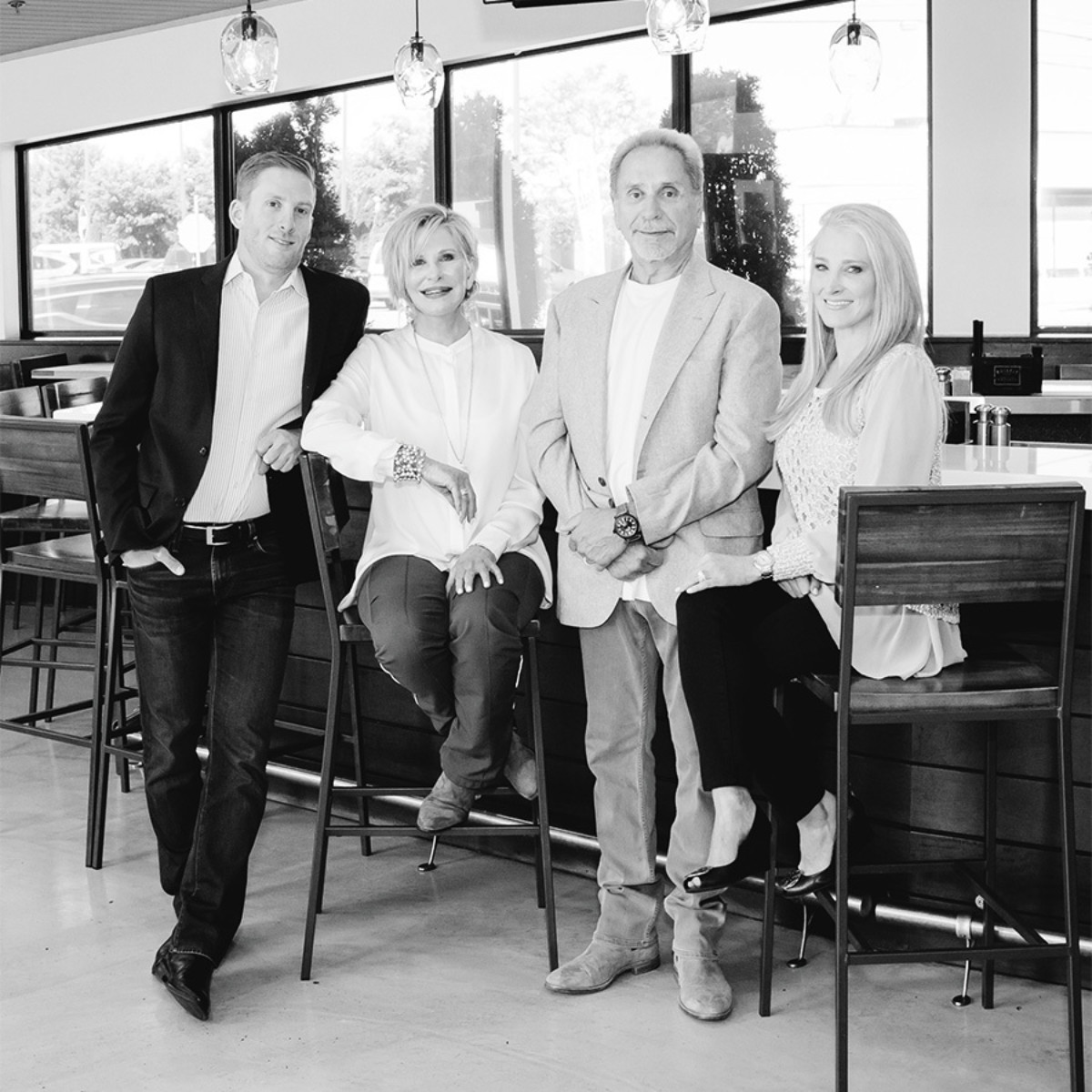 THE FACES of Family owned restaurants
Steve Dellis
Michael's Cafe
2119 York Road, Timonium, MD 21093
410-252-2022
Steve Dellis, co-owner of Michael's Cafe, was born into his profession. The restaurant was founded in 1984 by his father, Michael, but has seen significant growth in recent years. "We are up by about 30 percent just in the past three years," says Dellis. His goal is to keep expanding the level of service and open additional locations. "We go above and beyond for our customers, and we offer the best product around," he says. Each year, Michael's Cafe hosts a charity golf tournament, as well as supporting charities, churches, and schools. To stay viable, Michael's Cafe must evolve with the times, says Dellis. "We will continue to reinvent ourselves, while at the same time never forgetting our customers who have been loyal to us."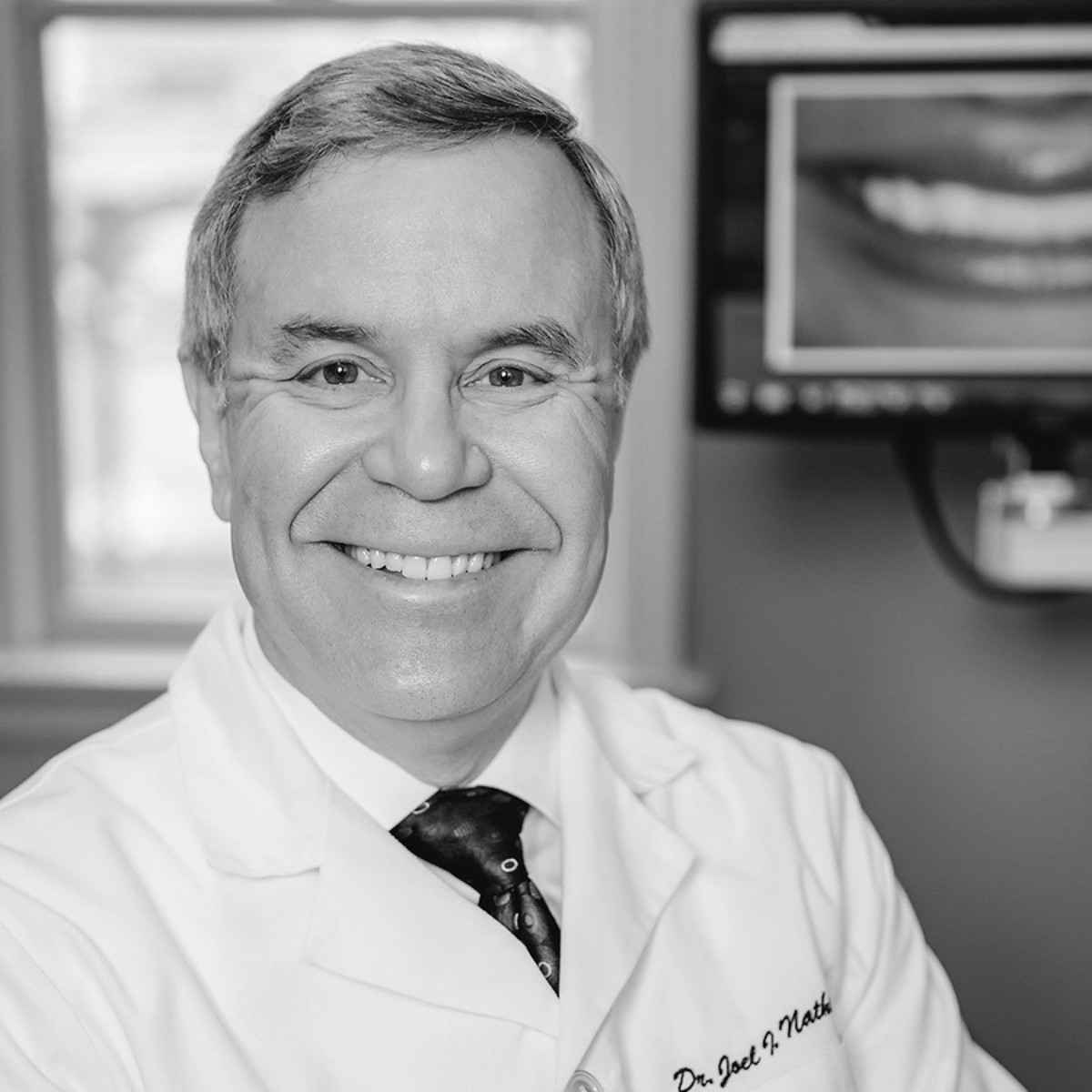 THE FACE of advanced dental technology
Dr. Joel Nathanson
Nathanson Dental
5 Shawan Road, Second Floor, Hunt Valley, MD 21030
443-219-0808
Dr. Nathanson completed his doctorate in dental medicine, and served as an officer in the U.S. Army Dental Corps before founding Nathanson Dental. He has completed more than 1,500 hours of continuing dental education and thus achieved Mastership status in the Academy of General Dentistry, a distinction held by fewer than 1 percent of dentists. While using the most advanced dental technology available, his practice still emphasizes the personal aspects of the doctor-patient relationship. "I'm well aware that most people would rather be anywhere but a dental office," says Dr. Nathanson, "and I've dedicated my professional life to changing that perception as much as I can." Nathanson Dental offers a full comfort menu, including massage pads and fresh baked cookies.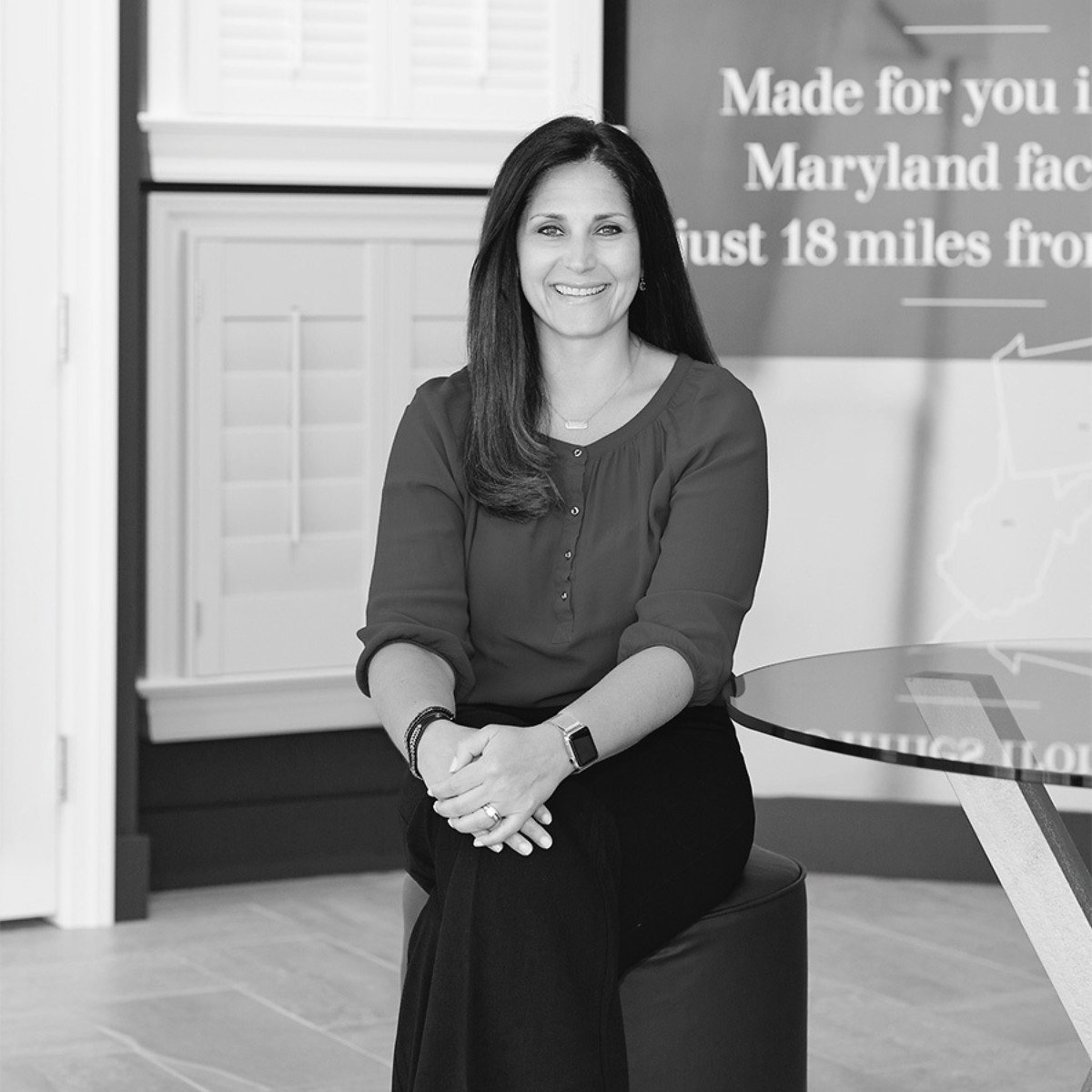 THE Face of Local Retail and Manufacturing
Allison Siegel
Next Day Blinds
8251 Preston Court, Jessup, MD 20794
800-963-9832
Fourth-generation Baltimore native Allison Siegel always looks for a new challenge. That's how she ended up in her current position as President and Chief Revenue Officer of Next Day Blinds, a Baltimore area retailer and manufacturer, where she is working to drive expansion. "While we have high brand recognition in our local market, we have a great opportunity to grow the business from where it is today," she says. Siegel also wants to focus on a customer-centric approach to growth and expansion: "At Next Day Blinds, you are a customer for life," she says. "We exist to delight customers with a uniquely superior experience." Outside the office, Siegel spends as much time as possible with her husband and two children.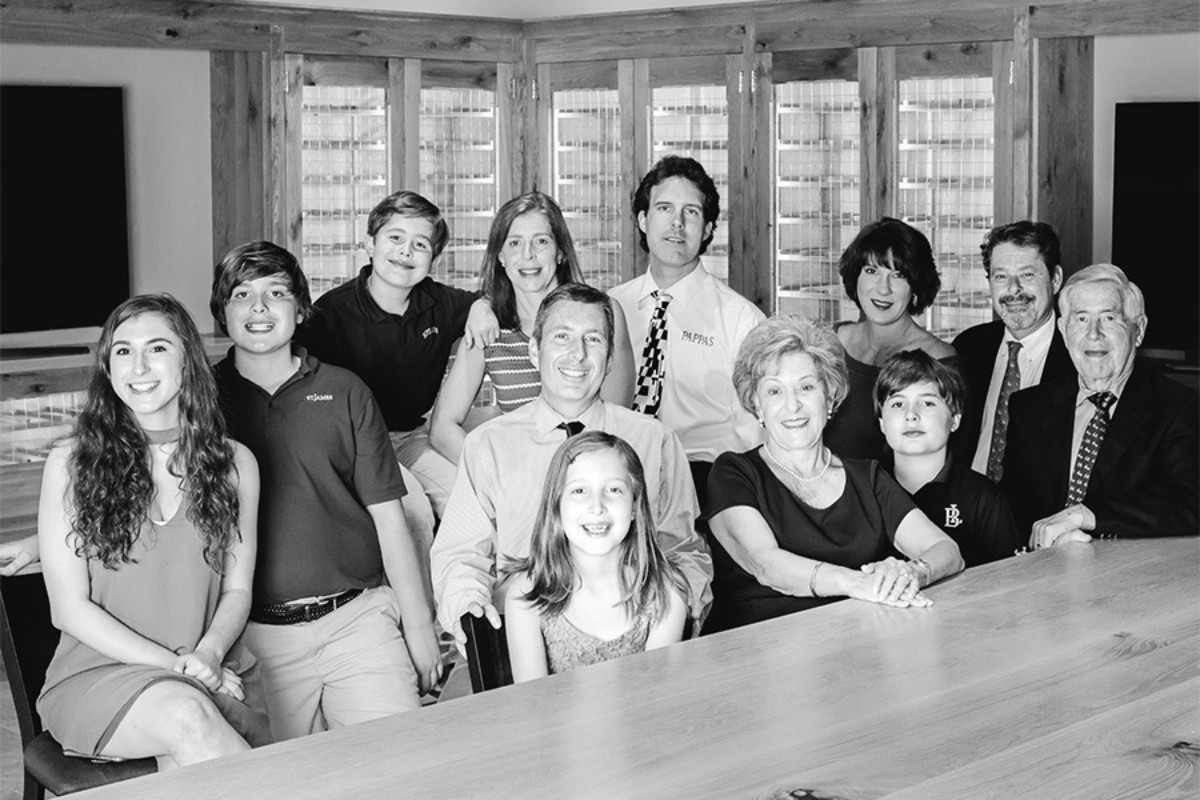 THE FACES of baltimore crab cakes
Mark Pappas
Pappas Restaurant & Sports Bar
Parkville 410-661-4357
Glen Burnie 410-766-3713
Glen Burnie 410-766-3713
Cockeysville 410-666-0030
MGM National Harbor 844-346-4664
Baltimore Holiday Inn 410-685-3500
Pappas Seafood Company 410-665-4000
Mark Pappas has advice for those who want to go into the restaurant business: Love it. If you merely like it, don't even bother. He has a lot to love: Pappas is known for top-rated steaks, fresh seafood, and their famous—and nationally shipped—crab cakes, which are "Best Of" regulars in Baltimore magazine and City Paper and featured in Oprah's "Favorite Things," Food Network, Cooking Channel, and BBJ. Pappas, co-owned by his son, Steve Pappas, and managed by his son-in-law Justin Windle, has expanded to three locations (Parkville, Glen Burnie, Cockeysville), added a seafood company, a counter at MGM National Harbor, and is expanding into Baltimore's Holiday Inn. Pappas is still family-owned and operated. We love our communities and to serve our wonderful patrons!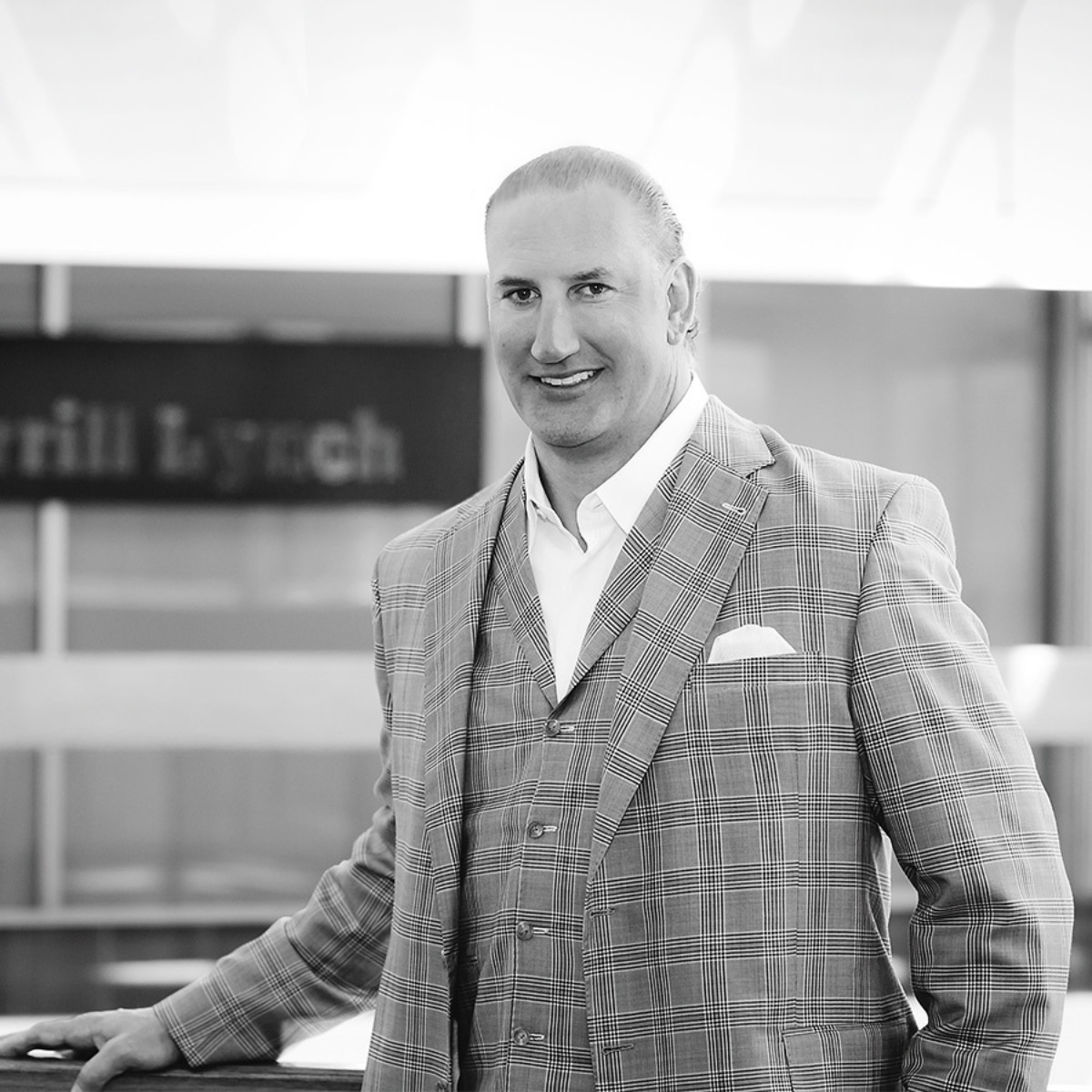 THE FACE of personal investment management
Kent Pearce
The Pearce Group
Merrill Lynch Private Wealth Management
901 dulaney valley road, suite 516, towson, MD 21204
410-321-4340
Kent Pearce, Managing Director of Investments for Merrill Lynch, believes in teamwork. His16 member team has approximately 250 years of combined experience within the group and has been consistently recognized in Barron's and Financial Times as one of America's top financial-advisory practices. At the same time, Pearce knows that personal drive is one of his strengths and that his firm's one-on-one trust relationship with each affluent client has led to his team's success. Pearce, who has pursued what he calls "a Wall Street career without living on Wall Street," has deep ties to the local community while serving as a trustee on multiple regional and local advisory boards and councils. In his spare time, he is strongly committed to mentoring, coaching, and developing a large number of our local youth through the Greene Turtle Basketball Club, which he originally started.
THE FACES of fine dining
The Prime Rib
1101 N. Calvert Street, Baltimore, MD 21202
410-539-1804
Brad Black and John Klaus, co-managers, lead bartender Mark Linzey, and head maître'd Sean Naughton, pictured left to right, have 70 years of combined experience at The Prime Rib alone. The iconic steakhouse, modeled after a New York Supper Club, has locations in Washington and Philadelphia and has hosted luminaries from Maya Angelou and Arnold Schwarzenegger to Desmond Tutu. As manager, Klaus leads by example: "I wouldn't ask someone to do a job I either haven't done or would not do," he says. Over the years, despite a shift in fine dining from formal to casual, The Prime Rib has maintained the highest standards, winning local and national awards. The mantra of the restaurant, says Black, is simple, "Everyone is a VIP."
THE FACES of LUXURY HOTELS
Sagamore Pendry
Baltimore
1715 Thames Street, Baltimore, MD 21231
443-552-1400
Occupying the storied 1914 property on Baltimore's historic Recreation Pier or—"Rec Pier" as it's known to locals—Sagamore Pendry Baltimore embodies the city's rich history, vibrant personality, and idyllic harbor setting with character, inspiration and style. David Hoffman, General Manager of Sagamore Pendry Baltimore and the hotel team are proud to be a part of the Baltimore community and the Fells Point neighborhood. Hoffman is joined by key leaders of the operational team that are making major contributions to the hotel's early success.
THE FACES of DAY SPAS
SALON BY DEBBIE SPAS
Debbie Nazelrod, President
Amanda Jeffries, Chief Executive Officer
118 Shawan Road, Suite P, Hunt Valley, MD 21030
410-771-0200
Debbie Nazelrod's vision for Salon by Debbie Spas was always to "follow your dream and stay true to your vision." That vision began 27 years ago and has materialized into three full-service day spa and salons with nearly 300 employees. Together with CEO Amanda Jeffries, the continued vision is to reach beyond the expectations of the guests and constantly revolutionize the services, products, and space to provide a destination experience. This extension of the initial vision grows the business beyond hair, skin, massage, and nails to wellness experiences such as yoga and barre. Says Debbie, "The united passion of our company commits us to exceed our client's expectation every time."
THE FACES of wealth advISORS
Scheinker Wealth Advisors
Janney Montgomery Scott LLC
2800 quarry lake drive, suite 160, Baltimore, MD 21209
410-580-2680
Scheinker Wealth Advisors of Janney Montgomery Scott LLC is in the advice and planning business. "The best way to serve our clients and act in your best interests is by building trusted, long-term client relationships," says Executive Vice President Joshua Scheinker. "We take the stewardship of client assets and client care very seriously, and we've always worked to serve our clients by listening to their needs." With close to $1 billion in client assets under management, "we take pride in always putting those clients' needs first and providing personal, relevant advice to help them meet financial goals."
THE FACES of FAMILY JEWELRY
Smyth Jewelers
2020 York Road, Lutherville-Timonium, MD 21093
410-252-6666
When Tom Smyth, co-president at Smyth Jewelers, joined the family business, it was a fairly small, mostly wholesale operation. "I was asked to help with the cleanup and recovery after our business experienced a devastating fire in 1970," he recalls. Over the years, Smyth and his team grew Smyth Jewelers through conscientious customer service and an eye for quality. Today, the company has more than 130 employees in three locations. Besides being "Where Maryland gets engaged," Smyth Jewelers offers a wide range of services, including fine jewelry repair, watch repair, pearl stringing, and engraving. From a "best-kept secret" in the 1970s, says Smyth, "we've grown to be one of the largest independently operated jewelry stores in the nation."
THE FACE of facial rejuvenation
Dr. Babar Sultan
Sultan Facial Plastic and Reconstructive Surgery
100 west road, suite 111, towson, MD 21204
410-296-1980
Babar Sultan, M.D., a facial plastic surgeon and graduate of Harvard Medical School and Johns Hopkins Hospital residency, enjoys the complexity and beauty of the human face. "It's the first thing people see," he says. "I love the artistic component, as well as attention to detail" involved in facial surgery. Dr. Sultan's practice, located in a new, state-of-the-art, personally designed space, offers face and neck lifts, eyelid surgery, Botox/filler injections, nose surgery (rhinoplasty), chin implants, laser treatment, skin cancer removal, and scar revision. However, what really sets Dr. Sultan apart is his level of training, dedication to only the face, and his VIP treatment of patients—he even shares his cell phone number with patients and encourages them to get in touch any time.