A prominent attorney, a well-known investment manager, a popular veterinarian, an accomplished women's clothing designer: Those are just a few of the highly successful people featured in this second annual "Faces of Baltimore" supplement. It's a salute to some of the most talented and dynamic individuals in business and healthcare in the greater metro area, with each of our leaders not only representing their respective industries, but also sharing the compelling stories about how they rose to the pinnacle of their fields, and what sets them apart from the crowd. Think of it as a shortlist of many of the industry leaders you need to know in Charm City—so let the networking begin.
---
THE FACE OF MEDICAL MALPRACTICE
Julia Arfaa
ARFAA LAW GROUP
2002 CLIPPER PARK RD., STE. 300, BALTIMORE, MD
2121 410-889-1850
As a child, Julia Arfaa figured she'd be either a surgeon or a trial lawyer. But after following her surgeon father on rounds at the hospital, Arfaa discovered she couldn't stand the sight of blood. Instead, she found a way to combine her passion for medicine with trial law.
After 16 years as a partner in two different law firms, she started the Arfaa Law Group in her home, with one fulltime assistant and a frisky lab who liked to play with important documents. The firm now occupies two floors in Clipper Mill with four employees and a partner, Jonathon Cusson, who came on board in 2017 after 15 years of defending doctors and hospitals.
Julia Arfaa has been recognized by O magazine as a Leading Businesswoman in Maryland, as a top 100 trial lawyer by the National Trial Lawyers, and was named in Super Lawyers, among many other awards.
Her boutique firm specializes in medical and legal malpractice litigation and has become a leader in the region, winning many record-setting verdicts–including an $18.6 million award in 2017, the largest ever in Baltimore County in a medical malpractice case. Arfaa retains her passion for medicine, and now combines that with a determination to get the best results for her clients.
---
THE FACE of inner harbor real estate
The Inner Harbor Condos Team
Angel Stevens Cummings & Co. Realtors
201 Key Hwy., Baltimore, MD 21230
410-837-0101
The Inner Harbor Condos Team has been a fixture in the Baltimore real estate market since the late 1980s. InnerHarborCondos.com, one of Baltimore's first real estate portals, is the brainchild of Realtor Gary Cesta and has attracted over a million visitors searching for the perfect home since its inception. Gary and his partners Angel Stevens and Sue Stevens-Georg know the area inside and out. "We've always tried to work by the Golden Rule," says co-founder and Buyer's Representative Sue Stevens-Georg. "I suppose that's why many of our closest friends started out as clients." From high-rise condos to townhomes and brownstone mansions, Inner Harbor Condos offers the full-service experience you expect and deserve.
---
THE FACE of condo living
ANGEL STEVENS
ANGEL STEVENS CUMMINGS & CO. REALTORS
201 KEY HWY., BALTIMORE, MD 21230
410-837-0101
With nearly $500 million in Baltimore condo sales and a client list representing some of Charm City's best-known residents, it's no wonder Angel Stevens is considered the "Condo Queen" by many of her peers. "Condo living was relatively new when we started selling downtown in 1989. We had to educate buyers in what the condo lifestyle is all about—freedom," says Stevens. Since then, thousands of residences have been built along the harbor, including ultra luxury brands like The Ritz Carlton Residences and Four Seasons Residences. Angel's unmatched market experience, unwavering dedication, and integrity have earned her enduring client loyalty—owing the majority of her current business to client referrals.
---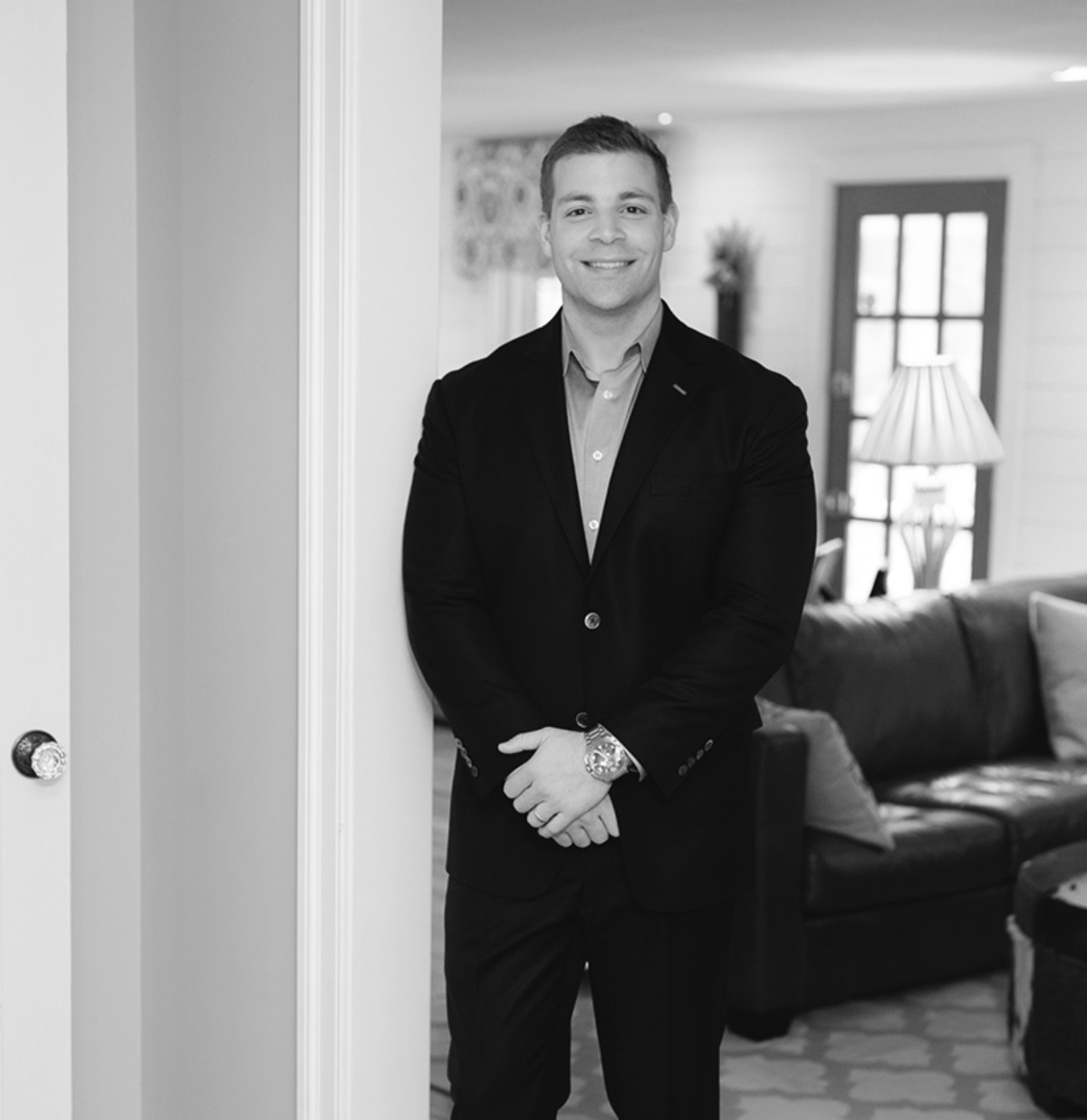 THE FACE of Modern Day Real Estate
Jason Perlow
Perlow Home Team of Berkshire Hathaway HomeServices Homesale Realty
1425 Clarkview Road, Baltimore, MD 21209
410-583-0400
As the team leader for the Perlow Home Team, Jason Perlow knows Baltimore real estate. With nearly eight years of experience, Jason has consistently been a top producing REALTOR®. In 2017, with more than $20 million in sales, he ranked within the top 2 percent of agents nationwide in the Berkshire Hathaway HomeServices family. Jason has also been featured on the cover of Top Agent magazine and appeared in HGTV's "House Hunters". An innovative agent, Jason uses state-of-the-art technology and marketing techniques to make the buying and selling process a seamless experience for his clients. A resident of Baltimore County, Jason prides himself on his integrity and the personalized service he offers to clients.
---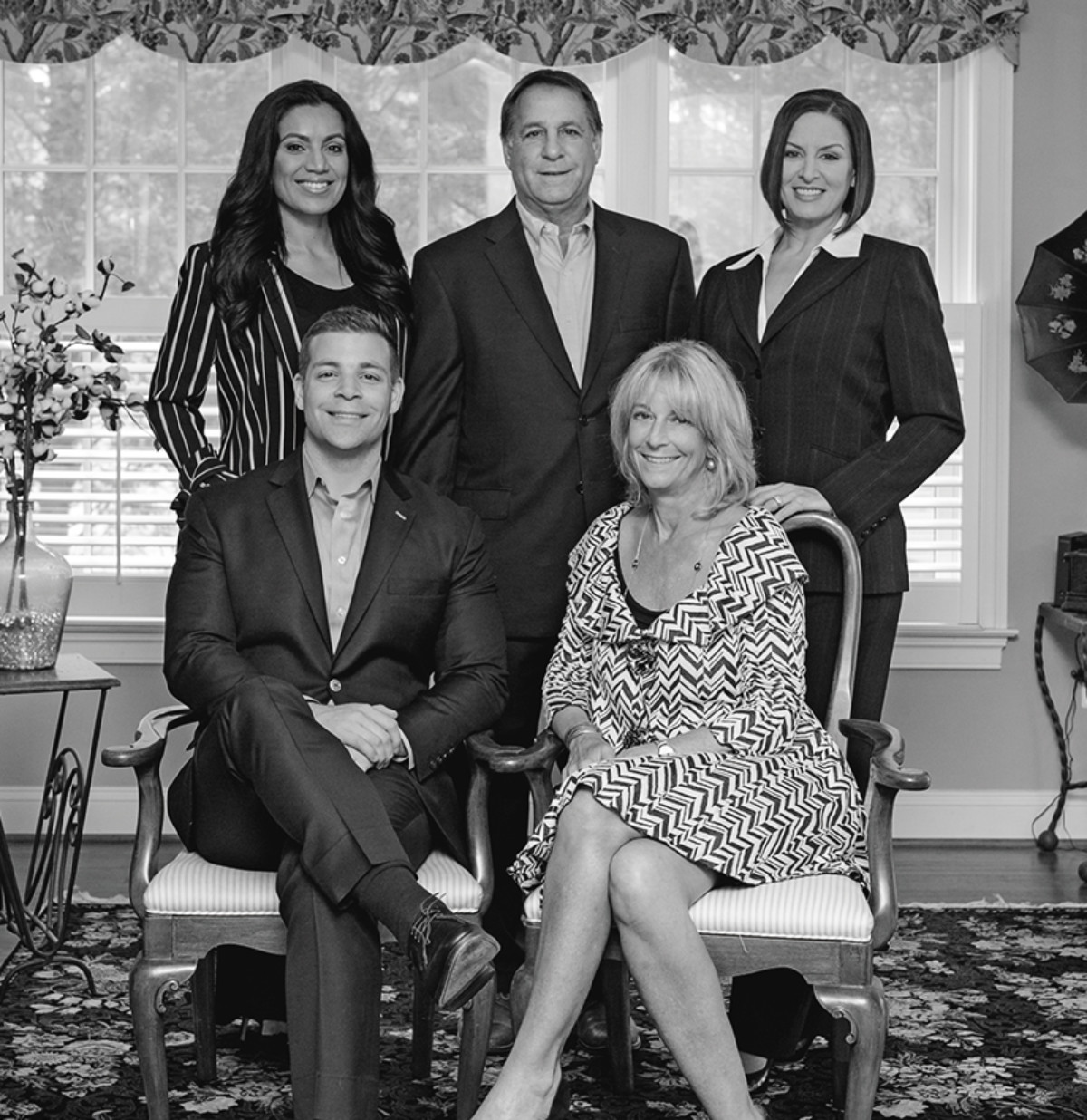 The faces of integrity and knowledge in real estate
Perlow Home Team
Perlow Home Team of Berkshire Hathaway HomeServices Homesale Realty
1425 CLARKVIEW ROAD, BALTIMORE, MD 21209
410-583-0400
With more than 59 years of combined experience selling real estate in the Baltimore metropolitan area, the Perlow Home Team has a wealth of refined, in-depth knowledge of the local real estate market. The team's Baltimore roots ensure intimate knowledge of the Baltimore neighborhoods, and team members maintain deep connections in the region. This network is invaluable when it comes to helping buyers and sellers accomplish their goals. By exceeding their clients' expectations at every turn, the Perlow Home Team has an unmatched reputation throughout Baltimore and its surrounding region. Because providing stellar service is the foundation of every Perlow Home Team transaction, clients consistently recommend the team time and time again.
---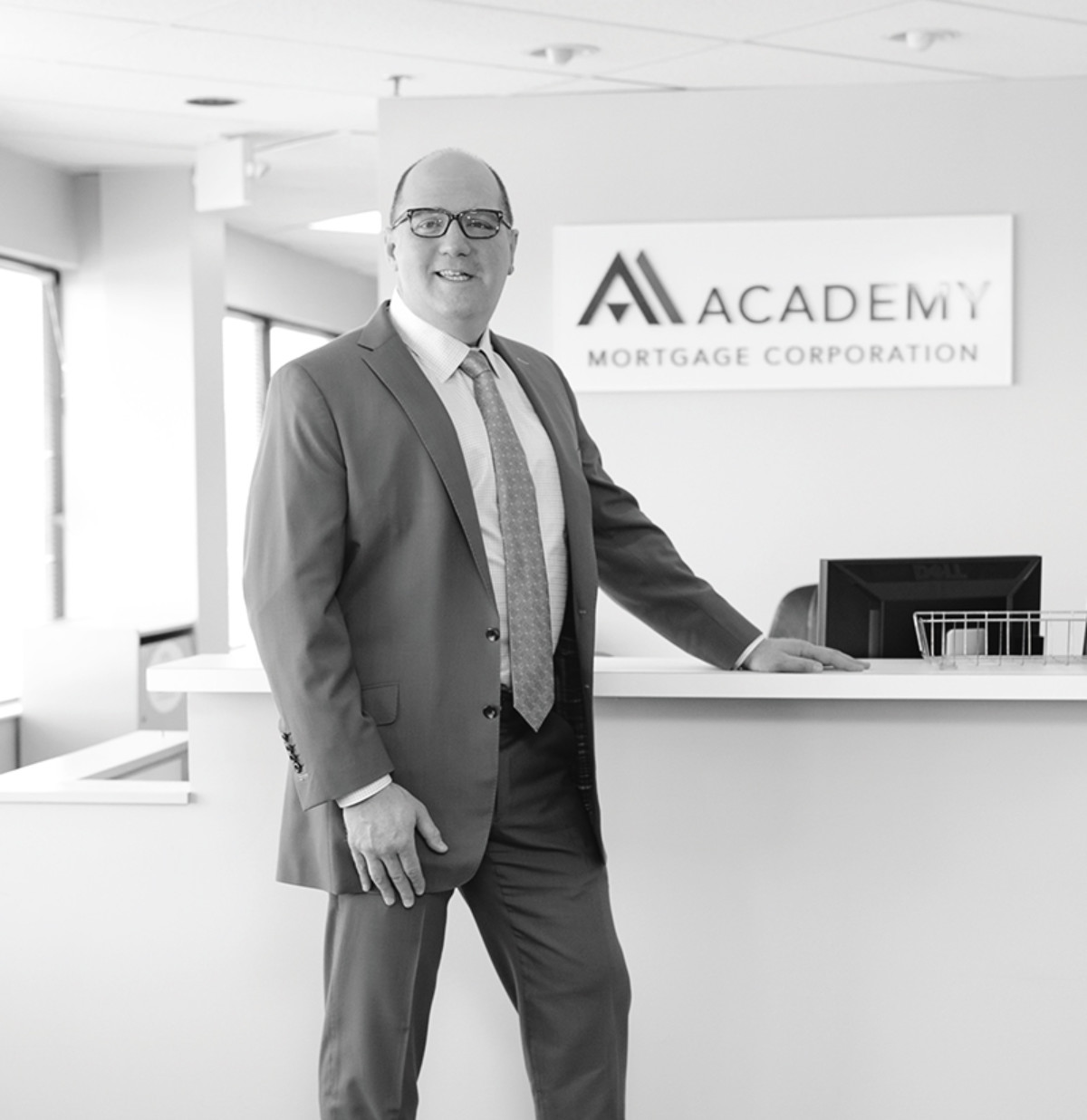 The face of mortgages
Sam Rosenblatt
Academy Mortgage Corporation
11019 MCCORMICK RD., STE. 410, HUNT VALLEY, MD 21031
Corp NMLS #3113 | Equal Housing Lender | NMLS #75844
410-375-4447
Sam Rosenblatt leads the award-winning Rosenblatt Group of Academy Mortgage. Over the past 23 years as a Mortgage Planner, Sam has helped thousands of people attain homeownership with properties of all sizes. As a result of these efforts, Sam is the No. 1 Loan Officer in Maryland, a top 50-mortgage originator in the country, and the top-producing loan officer at Academy for purchase business and total loans closed. Sam has achieved this success by honoring his commitments to his clients, finding them the best possible loan solutions and making himself available whenever needed. He has uniquely positioned himself as a trusted advisor with his referral partners, clients, and various professional networks.
---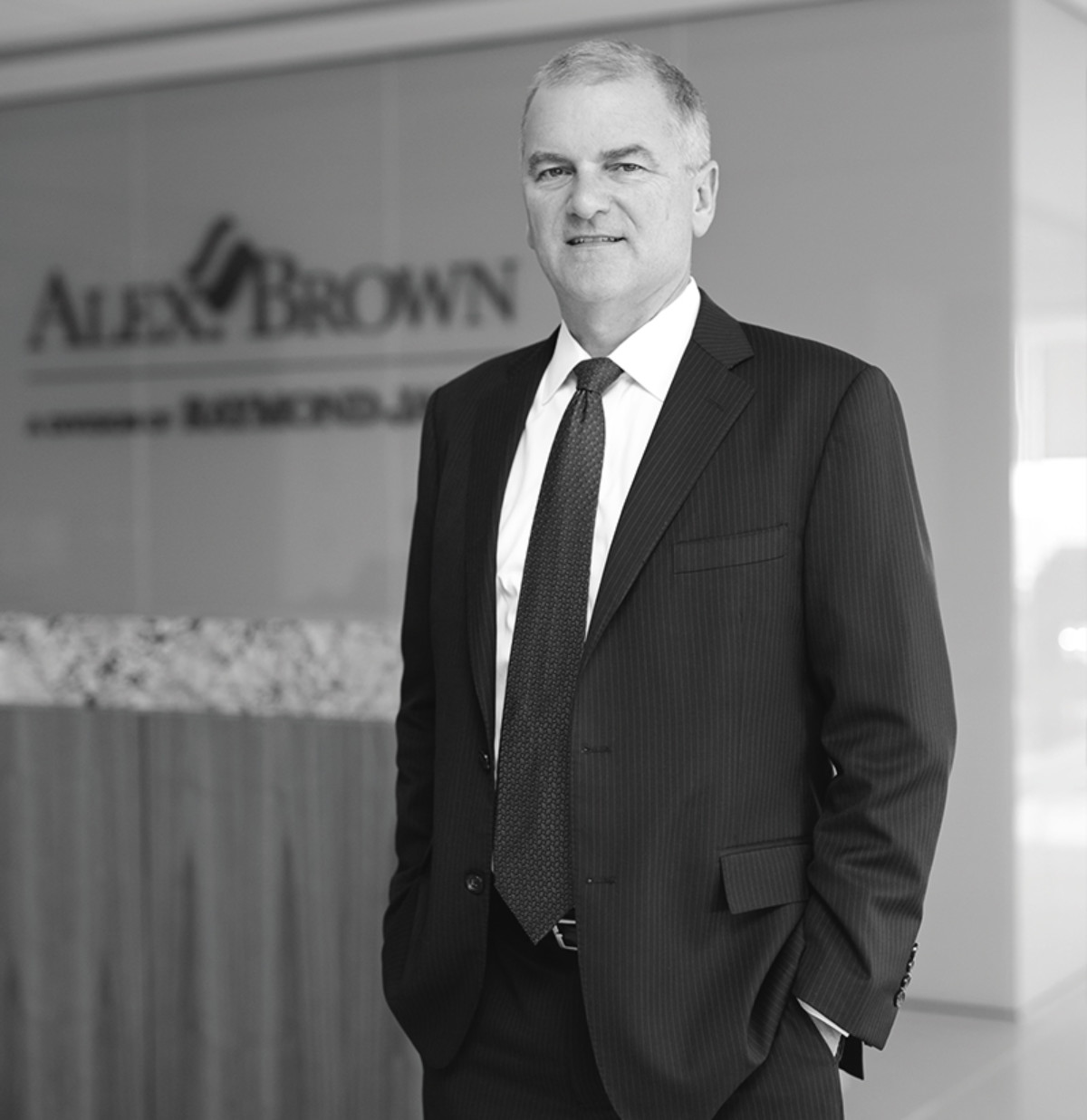 The face of Custom investment solutions
Craig Decker
Alex. Brown / Decker Global Wealth Group
100 International Drive, 22nd Floor, Baltimore, MD 21202
Raymond James & Associates, Inc., Member New York Stock Exchange/SIPC
410-525-6208
By putting clients' interests first, Craig Decker strives to earn their unquestioned trust. He graduated from Severn School in Severna Park, the University of Maryland, and Johns Hopkins University, where he earned a master of science degree in financial management. He started at Alex. Brown prior to the purchase by Bankers Trust in 1997, until its acquisition by Deutsche Bank in 1999, moved to Tucker Anthony until its acquisition in 2001 by the Royal Bank of Canada, then rejoined Alex. Brown, a division of Raymond James. He is a Certified Private Wealth Advisor, a designation earned from The University of Chicago Booth School of Business qualifying him to expertly serve high-net-worth clients. He is also an Accredited Wealth Management Advisor, member of the Senior Consulting Group, and the Baltimore Estate Planning Council.
---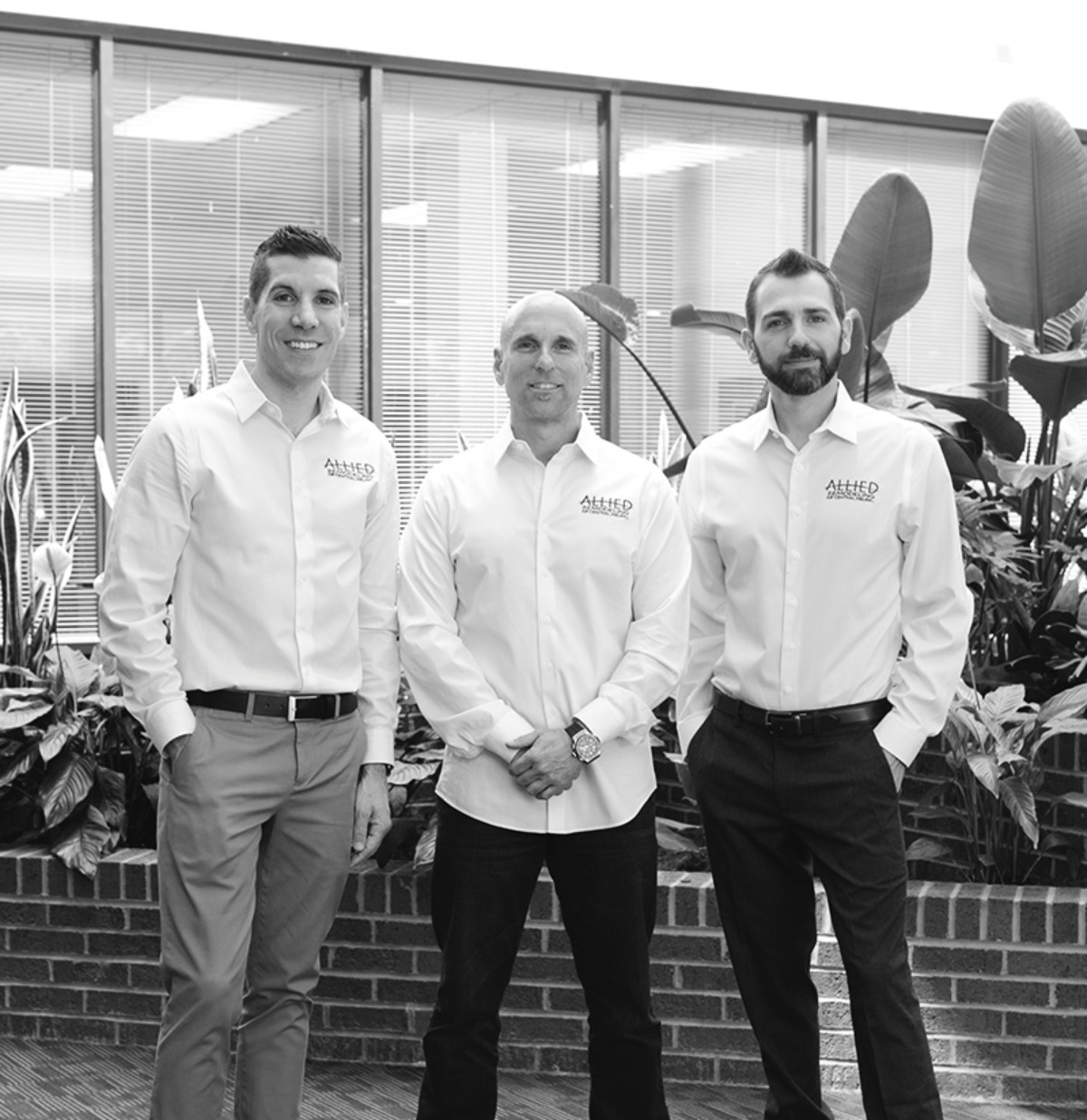 The Faces of Roofing and Remodeling
Dean D'Eugenio, Paul Moravec & Nick Caperna
Allied Remodeling of Central Maryland
110 West Rd., Ste. 435, Towson, MD 21204
410-769-9700
Constantly focused on embracing innovation, Allied Remodeling has accomplished extraordinary growth while maintaining the personal contact and customer service that their clients desire. Brushing aside accolades like their BBB "A" Rating and Septennial QRTop 500 Award, the ownership at Allied Remodeling believes that core company principles are the foundation of a progressive business structure. 100% reliable quotes, direct owner access, and lifetime labor warranties are examples of the promises that form the cornerstone of the Allied Remodeling Way. When you combine this lean-in philosophy with the implementation of technologies like satellite measurements and on-site customer database, it's no wonder this triumvirate is experiencing exceptional success in their field. They are the guys installers want to work for, and that roof, window, siding, and deck customers want to work with.
---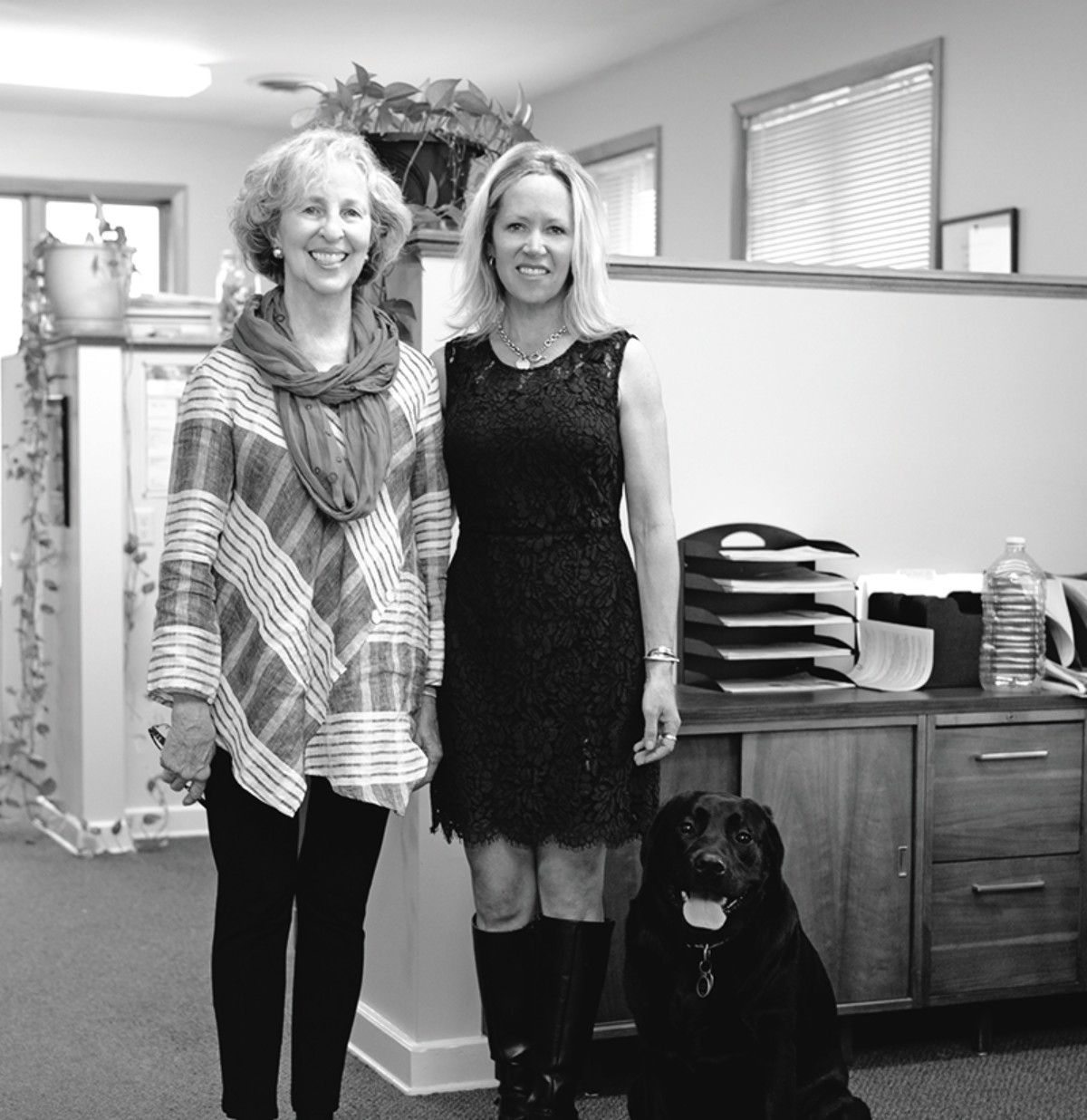 The Face of a family-owned staffing firm
Jennifer Quinn
All-Pro Placement Service, Inc.
116 Old Padonia Rd., Ste. D, Cockeysville, MD 21030
410-308-9050
Jennifer Quinn and Nancy Kelbaugh founded All-Pro Placement in 2002 with the goal of exceeding client expectations with every professional placement. The company has grown steadily, now serving more than a dozen states, with staff as far as Arizona. All-Pro anticipates doubling its business base in the coming year. This success is due to its strong relationships with clients. They understand that the purpose of every hire is to simultaneously advance someone's career while referring an employee who will help a company thrive. The family-owned business (Nancy is Jennifer's mother-in-law!) is on the Baltimore Business Journal's list of the city's 50 fastest-growing private companies. Numerous other accolades include the SmartCEO Brava and Executive Management awards, and the Top 100 Women Owned Businesses in Maryland from DiversityBusiness.com.
---
THE FACE of Senior Portraits
Heather Allred
Heather Allred Photography
Perry Hall, MD
410-929-1555
With a degree in psychology, criminal justice, and communications, Heather Allred took up photography as a hobby two decades ago, and has since grown that passion into a thriving business. Heather Allread Photography specializes in luxe portraiture of high-school seniors, as well as family portraits, business headshots, and boudoir sessions. Heather tailors each shoot to her clients, delivering stunning, high-quality images, thanks to a down-to-earth style that helps people feel at ease. Last year, Allred was named a Hot 100 Senior Photographer by Senior Style Guide, a nationally recognized blog and print magazine for photographers in the senior market. To honor her father, who lost his battle with cancer in 2016, Allred donates $100 from each high-school senior session to the Cancer Research Institute.
---
THE FACEs of Healthy Pets
Team at Boston Street Animal Hospital
Boston Street Animal Hospital
2304 Boston St., Baltimore, MD 21224
410-522-9090
Boston Street Animal Hospital was founded in August 2009 and is a full-service veterinary practice. The BSAH team is led by Baltimore's Best Vet (2017) Dr. Michelle Danna, DVM, thanks to her holistic and compassionate approach to the welfare of the patients under her care. BSAH provides both dogs and cats with routine, preventative, and emergency care, incorporating both traditional and nontraditional therapies. The team believes in slowing down the progression of a pet's disease through many different medical means, before clinical interventions are required. BSAH works closely and supports many different charities, rescue programs, and shelters, working directly with Baltimore Animal Rescue and Care Shelter (BARCS) and participating in the Maryland SPCA's Festival of Animals.
---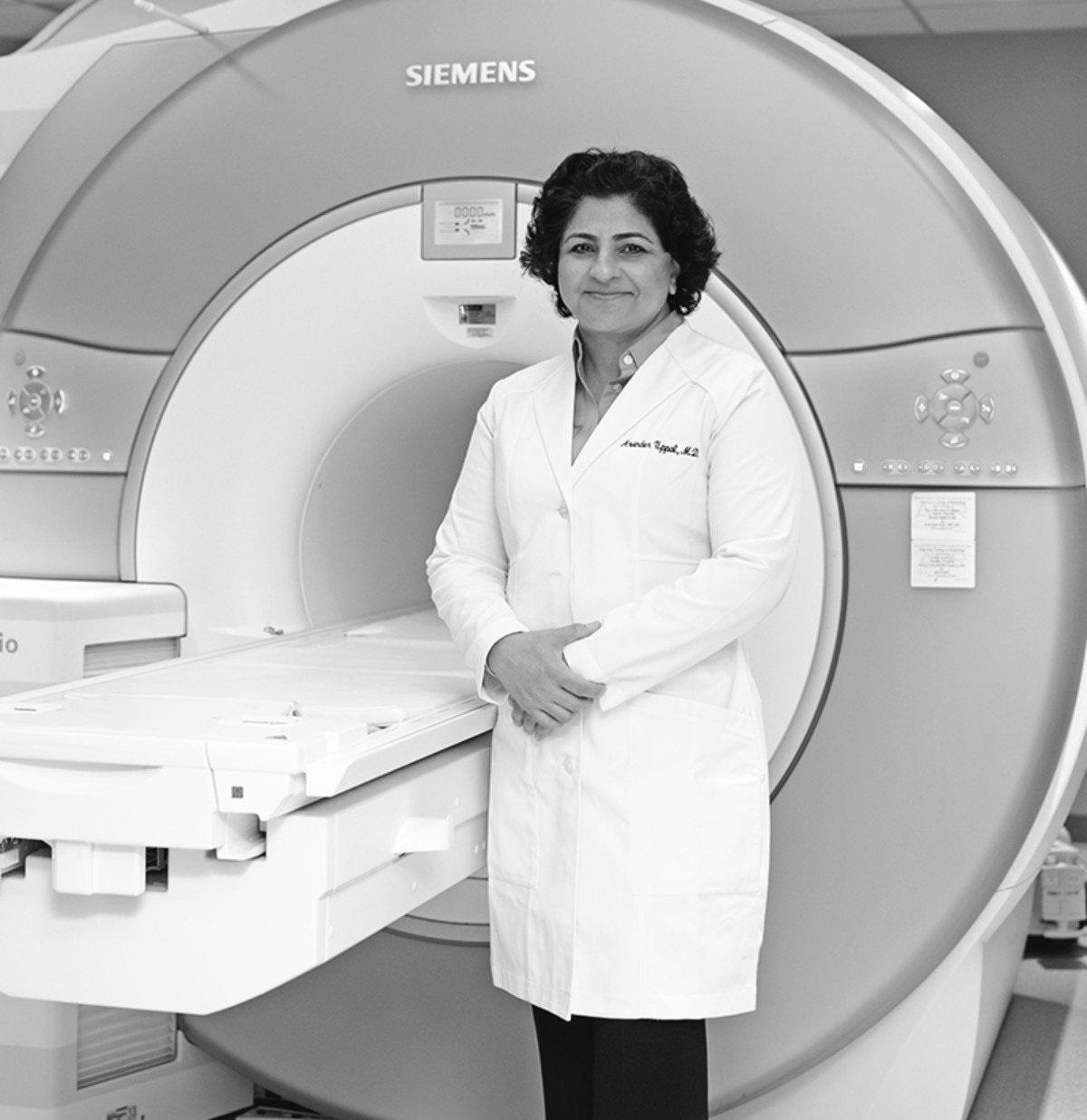 THE FACE of Radiology
Arvinder Uppal, MD
Charter Radiology
116 Westminster Pike, Ste. 104, Reisterstown, MD 21136
10700 Charter Dr., Ste. 110, Columbia, MD 21044
443-917-2855
Dr. Arvinder "Daisy" Uppal wears many hats at Charter Radiology: founder, chief executive officer, radiologist, patient advocate, teacher and leader. With two locations, Charter Radiology has remained steadfast to its mission of combining radiologic expertise and the most advanced technology with Dr. Uppal's passion for taking care of people. Dr. Uppal received her medical degree from Albany Medical College and completed a radiology fellowship at The Johns Hopkins Hospital. Prior to opening Charter Radiology, she served as radiology chairperson at Howard County General Hospital, as well as American Radiology Services' outpatient center medical director. She is also known as a doctor who values personalized care: "People want great medical care from a doctor who wouldn't treat strangers any differently than she would treat her own family, and that's what we deliver at Charter."
---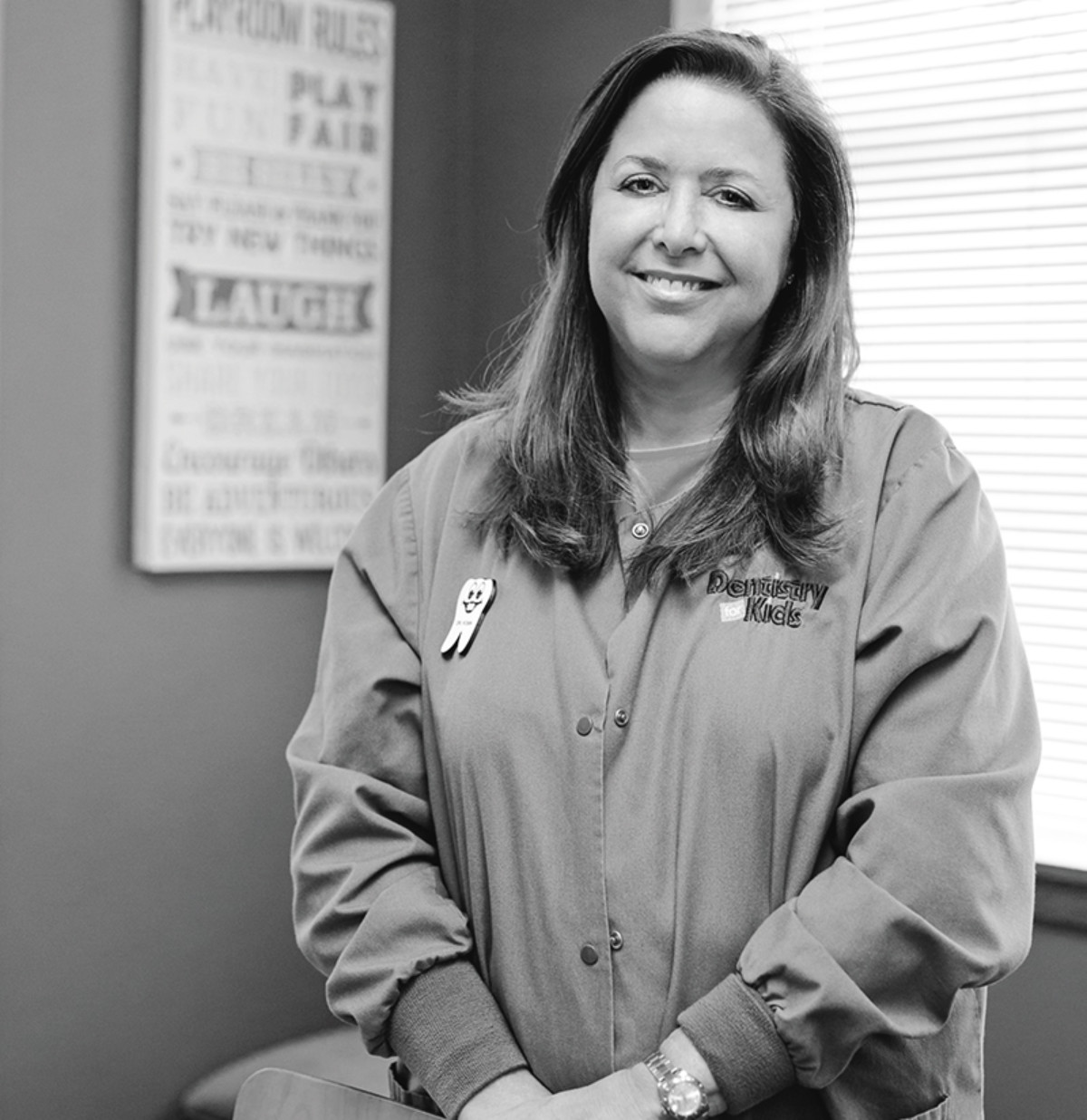 THE FACE of Pediatric Dentistry
Dr. Shari C. Kohn, DDS
Dentistry for Kids
100 Sparks Valley Road, Ste. C, Hunt Valley, MD 21152
410-771-8200
Motivated by prevention, Dr. Shari Kohn supports the recommendation of the first dental visit by age 1. In her 20-plus years in pediatric dentistry, she has established strong relationships with parents to help give children healthy habits. Recognized as a top dentist by Baltimore magazine, and named one of Maryland's Top 100 Women by The Daily Record, she determines treatment on a case-by-case basis, rather than being influenced by the insurance industry. She received her dental degree from the University of Maryland and pursued specialty training in pediatric dentistry there, also serving as a resident at the UM, the James Lawrence Kernan Hospital, and The Children's Hospital of Baltimore. She received the 2018 American's Best Dentist Award, has served many positions in local and national organizations, and is active in the American Academy of Pediatric Dentistry and their foundation, Healthy Smiles, Healthy Children.
---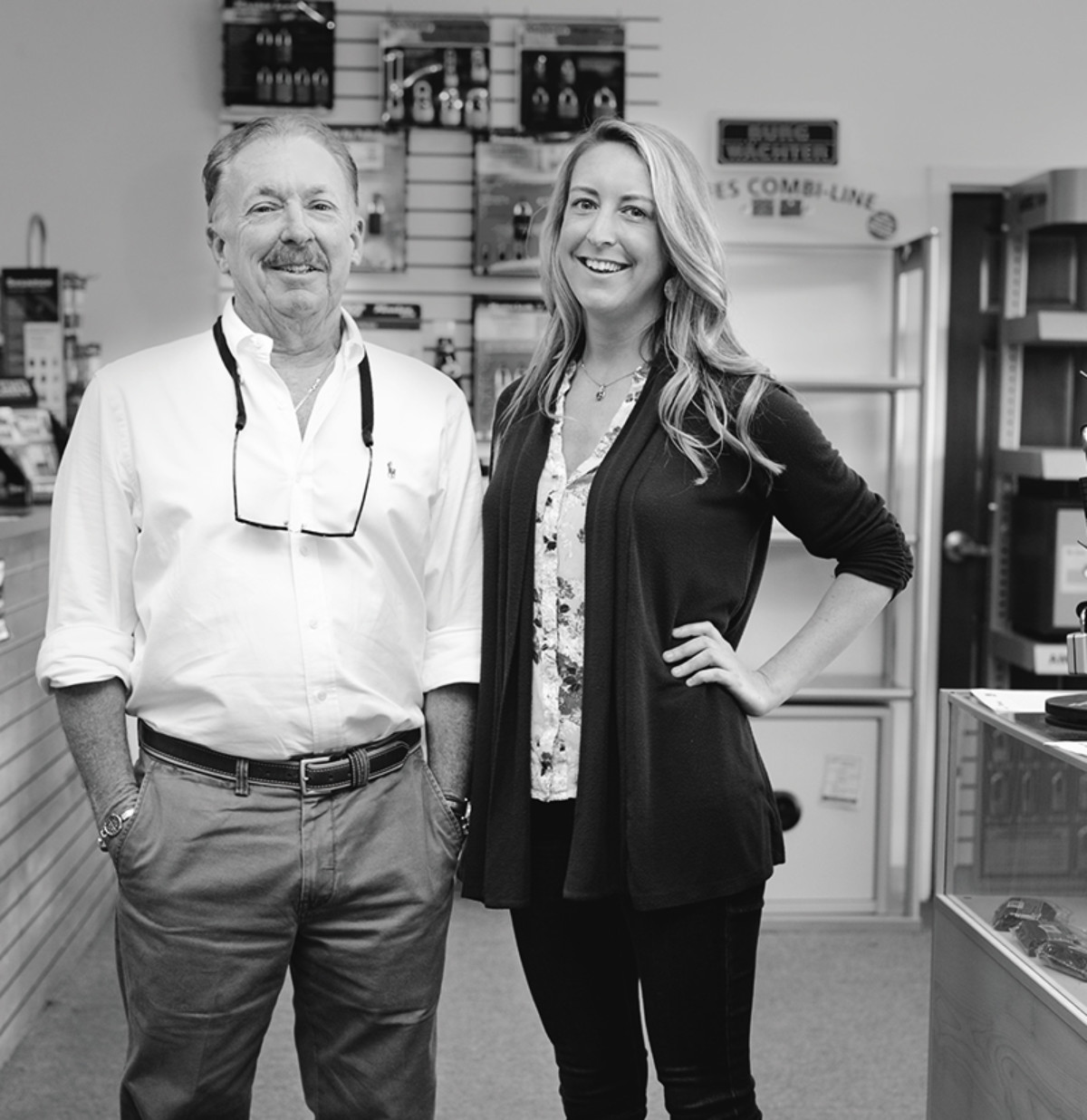 THE FACEs of Locksmith and Security
Bob Easter & Samantha Easter
Easter's Lock and Security Solutions
1713 E. Joppa Road, Parkville, MD 21234
410-825-3535
Second and third-generation locksmiths, Bob Easter, Jr. and daughter Samantha have both been drawn to the family business established by Robert Easter, Sr. in 1953. "Despite how much we've grown, at the core, Easter's Lock & Security Solutions is still a family-owned and operated small business" says Bob. Since Bob took over in 1983—and branched into electronic security—Easter's Lock & Security Solutions has grown to almost 50 employees, becoming the Mid-Atlantic's largest independent locksmith. Samantha, who graduated with a science degree from Towson University, began working for the company several years ago and now handles government sales. Easter's Lock and Security Solutions has been voted Baltimore's best locksmith by Baltimore magazine and City Paper, and its security-systems division came in second in a national contest for its advanced technology.
---
THE FACE of Couture
Ella Pritsker
Ella Pritsker Couture
20 E. Timonium Road, Ste. 312, Timonium, MD 21093
410-560-3910
A dynamic fashion designer, Ella Pritsker weaves a rare combination of distinct style, creativity, and emotional intelligence into her couture. The impact of her one-of-a-kind pieces travels far deeper than the exquisite silhouettes that she crafts. Ella Pritsker Couture is equally about enhancing each woman's confidence. One step into Ella's bright and colorful studio immediately evokes feelings of awe and inspiration. Ella's fresh styles take executive women from desk to dinner with timeless looks that will turn heads and breathe new life into any wardrobe. Voted Best of Baltimore by Baltimore magazine, Ella is consistently recognized by civic leaders for her contributions, from creating wearable works of art and supporting philanthropic charity events to giving back to the community by teaching her craft.
---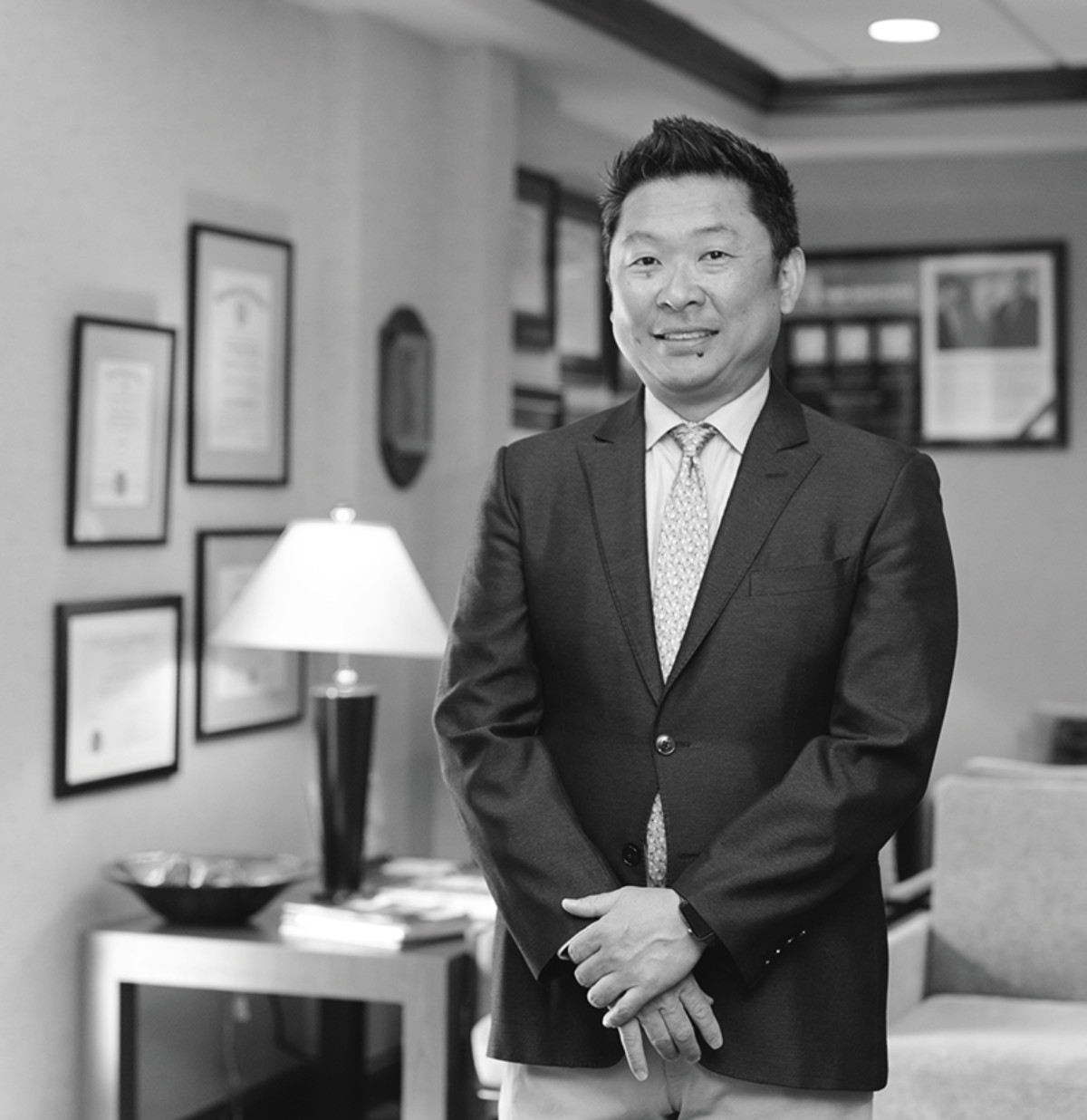 THE FACE of implant dentistry
Dr. Kyong Choe
Feldman, Fitzgerald & Choe, DDS, PA
660 Kenilworth Drive, Suite 103, Towson, MD 21204
410-821-8800
Kyong Choe, periodontist, was inspired in his career choice by two brothers who also practice dentistry. The decision to specialize in periodontics was influenced by Dr. Sylvan Feldman and Dr. Bryan Fitzgerald, whom he met during his residency and, in 2007, Choe joined the practice founded by Feldman. That practice, known today as Feldman, Fitzgerald & Choe, offers comprehensive periodontal services, including treatment of gum disease and replacement of missing teeth. "We have been fortunate to have a growing practice between the three of us, and we all teach at the University of Maryland dental school," says Choe. One key lesson Choe has learned from Feldman and Fitzgerald: "Do not accept anything short of excellence," he says. "This has helped me tremendously in delivering the type of care I was trained to do."
---
THE FACE of Insurance
Dexter Greene
Allstate Lissau-Greene Insurance Agency
435 Williams Ct., Ste. 128, Baltimore, MD 21220
410-931-4145
After graduating from UMBC, Dexter Greene went to work for the Allstate Corporation as a claims adjuster. For more than 20 years, Dexter worked for Allstate in several capacities, from underwriting to product management to marketing. In 2016, he purchased an Allstate agency of his own. Offering home, life, motorcycle, and auto insurance, along with retirement planning, the Lissau-Greene agency is committed to helping Baltimore residents assess their immediate and longterm needs for both insurance and financial planning. The agency has been recognized as a premier agency in the region and has achieved the Honor Ring sales recognition. Dexter serves on the board of the Taylor Morse Brown Foundation, Inc., an organization that works to effect positive change for young people in underserved communities.
---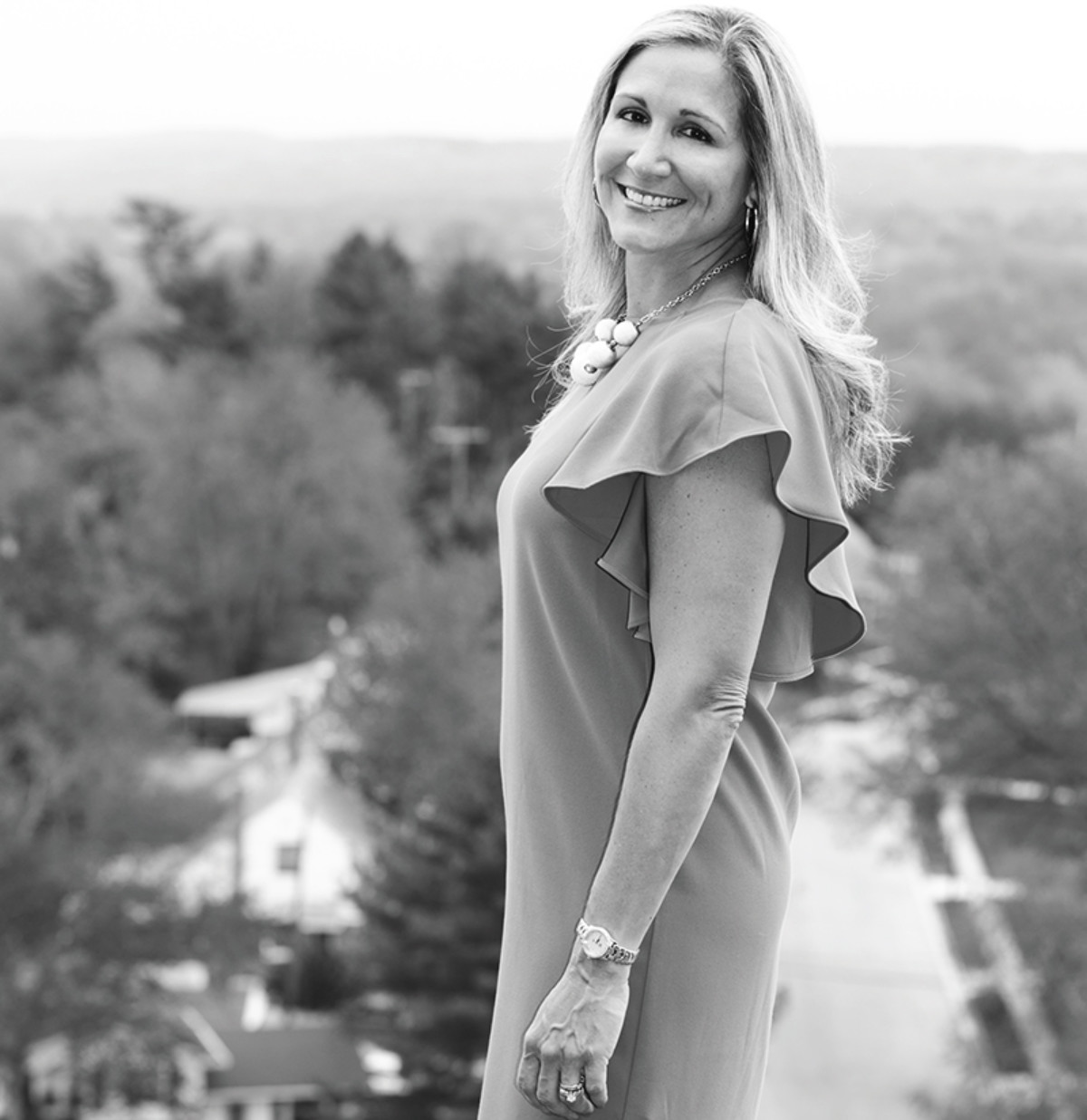 THE FACE of Estate Planning
Nicole Hewitt
HWK Law Group, LLC
1447 York Rd., Ste. 800, Lutherville, MD 21093
410-825-2255
Nicole Hewitt and Jessica Waicker started their law firm in 2007 out of Hewitt's home. The goal was to pursue their love for law without sacrificing time with their families. Now HWK Law Group, with a focused practice in estates and trusts, also owns a title company, Lawyers Express Title, which together have more than 20 employees. Over the years, HWK has become more automated, and prides itself in its streamlined approach, often moving from initial meeting to document signing within two weeks. Hewitt, who received her J.D. from the University of Baltimore Law School and an LL.M. in taxation from Georgetown Law Center, does not subscribe to a "one-size-fits-all" approach, but takes time to hear each person's story and involves them in the planning process. Giving families peace of mind is her ultimate goal.
---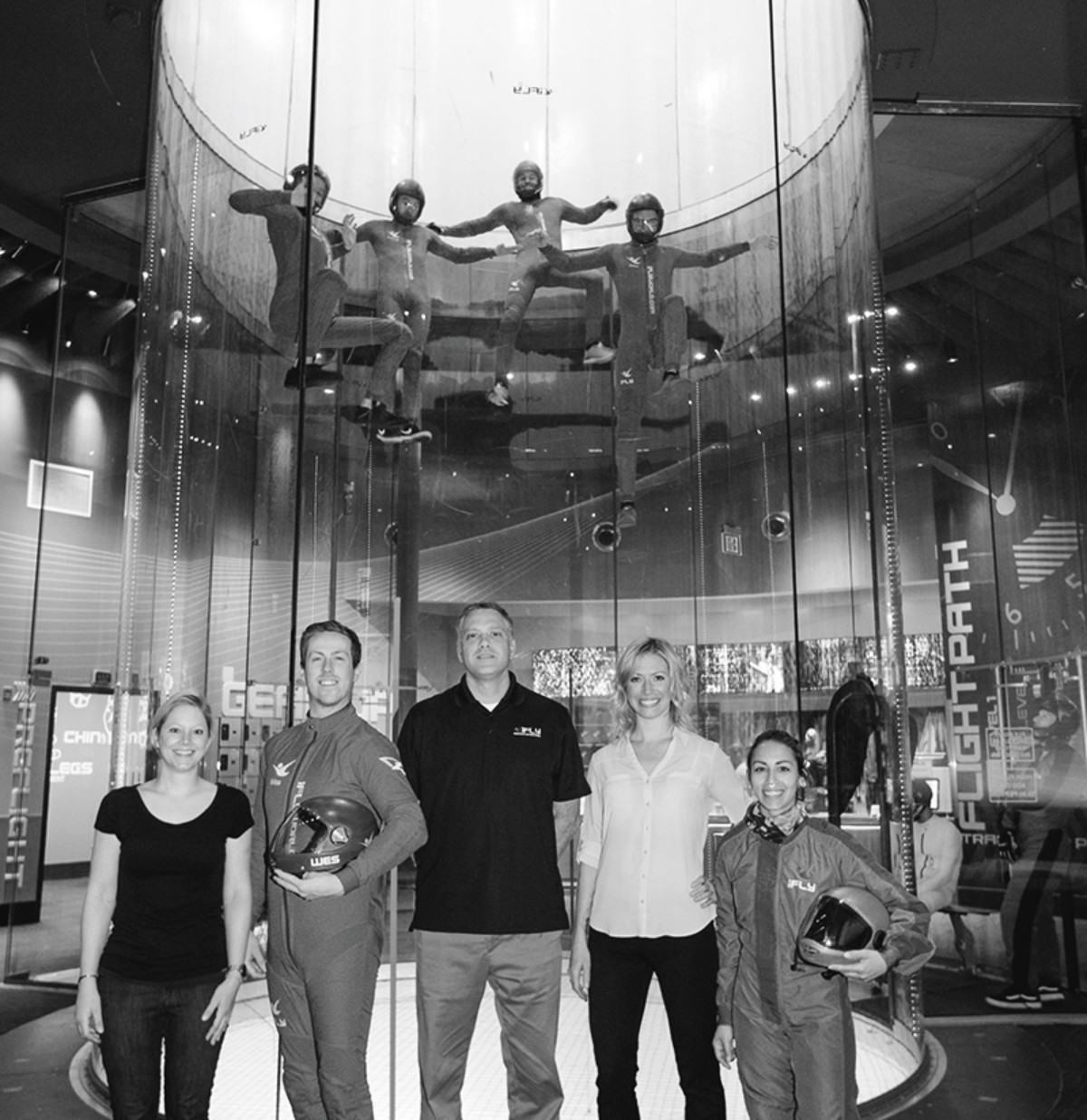 THE FACE of Indoor Skydiving
iFly
iFly Baltimore Indoor Skydiving
8209 Town Center Dr., White Marsh, MD 21236
667-207-6522
If you've ever dreamed of skydiving, and would like to try it in a safe and controlled environment, iFly is the place for you. The realistic and safe indoor skydiving experience offered by the White Marsh facility—the state's first indoor skydiving venue—allows you to experience the weightlessness you've only imagined, with the help of a certified instructor. The technology involves a stable, wall-to-wall cushion of air, similar to the vertical wind tunnels many observed at the closing ceremonies of the 2006 winter Olympics in Turin, Italy. Expanding on its mission to deliver the dream of flying to everyone, iFly offers All Abilities Night, so those with different abilities can experience the exhilaration of flying.
---
THE FACE of Architecture
Everett Schram
J. E. Schram Architecture & Planning
5 St. Dunstan's Garth, Baltimore MD 21212
443-708-2412
Everett Schram, AIA, is the president and founder of his Baltimore-based firm, J. E. Schram Architect, LLC. While he is a transplant from South Louisiana by way of Washington, D.C., he has made our historic city of Baltimore his home. Throughout his career, he has been influenced by the simple, elegant, vernacular architecture of different regions. To Everett and his firm, there is something alluring about buildings that seem rooted to their place, creating an essence that is timeless and feels right at home where it resides. When he works to create a new home with a client, every detail is thought through with the filter of the firm's philosophy—to create places that feel as if they have always been there.
---
THE FACEs of retirement on the eastern shore
Irma Toce & Rachel Smith
Londonderry on the Tred Avon
700 Port St., Ste. 148, Easton, MD 21601
410-820-8732
CEO Irma Toce and Director of Sales and Marketing Rachel Smith bring different backgrounds to Londonderry on the Tred Avon. Irma, who developed a passion for helping seniors after her grandmother's dementia diagnoses, has more than 20 years of experience in aging services. Rachel, who has roots in the Eastern Shore, has 16-plus years of marketing and sales experience in the field. The 29-acre residential cooperative community sits on 1,500 feet of Shore line in Easton and offers a range of housing options for adults 62 and over, from apartments to cottages. Irma, recognized as an expert by her peers, received the Benchmark Senior Living President's Award, was named Volunteer of the Year by the Alzheimer's Association, and is a guest columnist on aging on a local news website and radio station.
---
THE FACE of Dermatology
ROBERT WEISS
Maryland Dermatology, Laser, Skin & Vein Institute
54 Scott Adam Road, Suite 301, Hunt Valley, MD 21030
410-666-3960
Always wanting to help people, Dr. Robert Weiss knew from a young age he'd become a doctor. After his Johns Hopkins residency and National Institutes of Health fellowship, he and his wife, fellow dermatologist Dr. Margaret Weiss, started a practice together. More than 30 years later, MDLSV is the mid-Atlantic's largest laser center—recognized as a national center of excellence—with 45 employees, including six dermatologists. Past president of the American Society for Dermatologic Surgery, American Society for Laser Medicine and Surgery, and the American College of Phlebology, Dr. Weiss helped develop several medical patents, including the noninvasive technique of endovenous ablation, replacing surgical stripping of large varicose veins. He continues to develop lasers and devices to improve skin and treat skin cancer.
---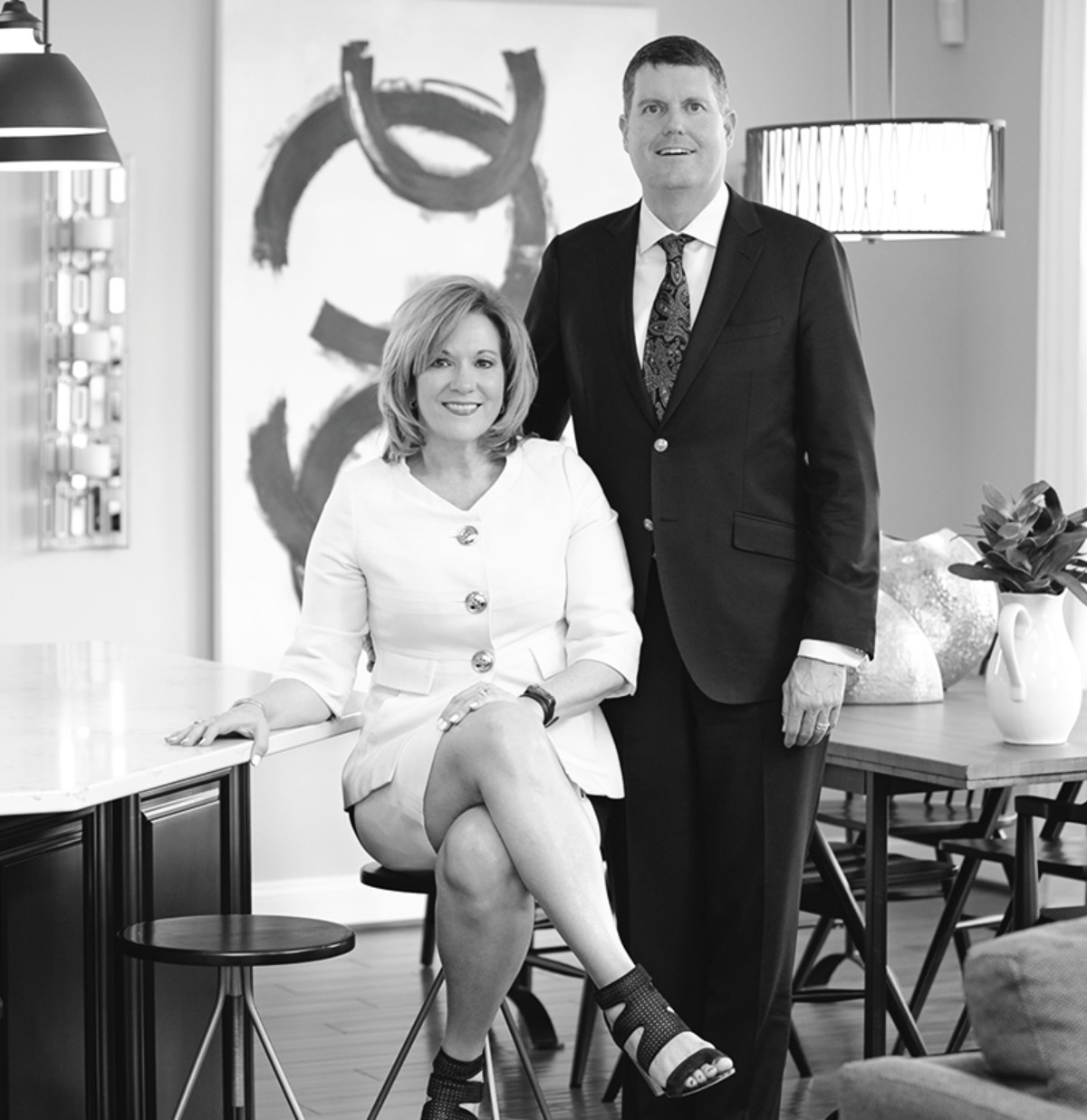 THE FACE of Maryland Real Estate
Creig Northrop
Northrop Realty, A Long & Foster Company
12230 Clarksville Pike, Ste. A, Clarksville, MD 21029
443-921-3900
Creig Northrop is known for his knowledge of the real estate industry and high professional standards. Industry insiders are taking notice of Northrop's achievements as he was recently announced as one of three 2018 Inman Innovator Award Finalists in the most Innovative Broker Owner category, awarded to real estate visionaries, forward-thinkers and boundary pushers. In February 2018 the Creig Northrop Team, which Creig and his wife Carla established in 2000, became Northrop Realty, A Long & Foster Company and full-service brokerage, renowned for connecting buyers with sellers through new technology and innovative marketing. The Northrop's commitment to nurturing and coaching agents has recently been formalized as NorthropU, to provide ongoing training and seminars for all Northrop Realty agents.
---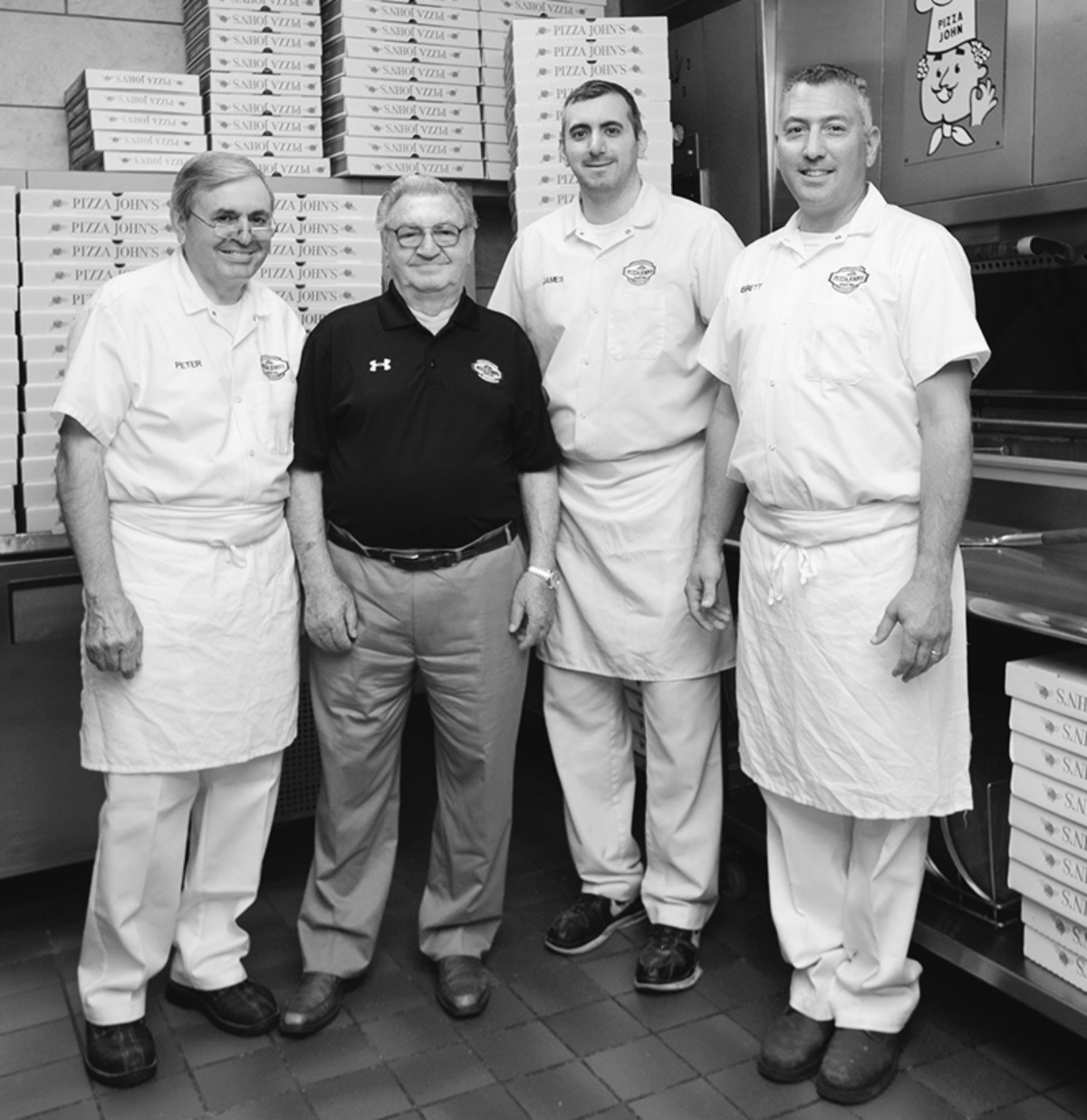 THE FACE of Baltimore Pizza
Peter Coruzzi, John Coruzzi, James Coruzzi, Brett Steall
Pizza John's, Inc.
113 Back River Neck Road, Essex, MD 21221
Pizza John's pizza is now available in Camden Yards
410-687-7733
In 1950, at the age of 16, John Coruzzi, Pizza John's founder, immigrated to America from Abruzzi, Italy. After honing his skills as a baker and pizza maker, brothers Peter and Anthony soon followed. After years of the trio's hard work, in 1977 Pizza John's moved from the original 600-square-foot carryout to the new 2,500-square-foot location. After many expansions and renovations, the restaurant now seats 320 in five dining rooms and has 204 parking spaces. John and Anthony retired in 2001, then Peter's son-in-law Brett Steall and wife Melissa joined Peter, assuring the recipe for success remains the same: "Use only the freshest ingredients, homemade dough, and slow-cooked sauces, freshly grated cheese, fresh-cut toppings, and butcher-cut meat in preparing our food so the dining experience is one customers will remember and come back for."
---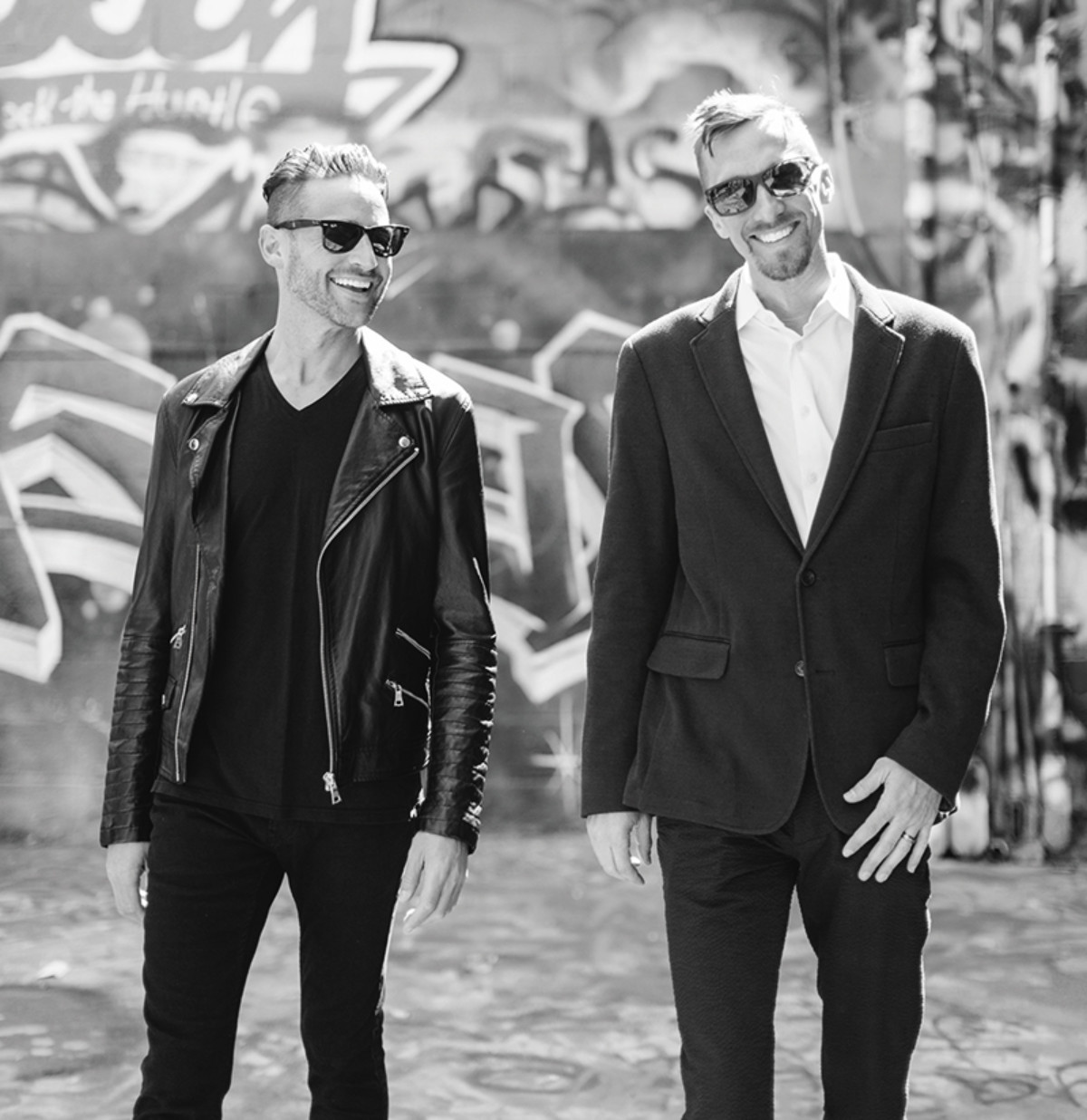 THE FACE of Digital Marketing and Reputation Agency
Nicholas Collins & Todd Collins
Platinum Reputations
10400 Ridgeland Rd., Ste. 9A, Cockeysville, MD 21030
443-689-7662
Nicholas and Todd Collins started their company in a basement in 2013. Since that time, Platinum Reputations has grown to a team of 23 with a client list of more than 400 brands. The personal touch is what sets them apart, and that includes picking up the phone at 2 a.m. if a client calls. The online landscape is changing the way people present themselves to the outside world, and Platinum Reputations is savvy about social media and digital engagement. A one-stop shop, the firm understands the importance of protecting their clients' biggest asset: their reputations. Platinum Reputations is Baltimore County Restaurant Week's largest sponsor, is a member and sponsor of the Restaurant Association of Maryland, and is active in the Baltimore Food Project.
---
THE FACE of Wealth Advisors
Gerald Scheinker
Scheinker Wealth Advisors of Janney Montgomery Scott LLC
2800 Quarry Lake Dr., Ste. 160, Baltimore, MD 21209
145 W. Ostend St., Suite 400, Baltimore, MD 21230
410-580-2680
Scheinker Wealth Advisors of Janney Montgomery Scott LLC is in the advice and planning business. "We build, manage, and protect wealth through meaningful financial planning, objective advice, and personal service," says Executive Vice President Joshua Scheinker. "We take the stewardship of client assets and client care very seriously, and we've always worked to serve our clients by listening to their needs." The team's goal is to simplify its client's complex financial lives. Scheinker serves individual investors, families, retirees, business owners, corporate executives, and foundations, and takes pride in always putting his clients' needs first and providing personal, relevant advice to help them meet financial goals.
---
THE FACE of facial rejuvenation
Dr. Babar Sultan
Sultan Facial Plastic and Reconstructive Surgery
100 West Road, Suite 111, Towson, MD 21204
410-296-1980
Babar Sultan, M.D., a facial plastic surgeon and graduate of Harvard Medical School and Johns Hopkins Hospital residency, enjoys the complexity and beauty of the human face. "It's the first thing people see," he says. "I love the artistic component, as well as attention to detail" involved in facial surgery. Dr. Sultan's practice, located in a new, state-of-the-art, personally designed space, offers face and neck lifts, eyelid surgery, Botox/filler injections, nose surgery (rhinoplasty), chin implants, laser treatment, skin cancer removal, and scar revision. However, what really sets Dr. Sultan apart is his level of training, dedication to only the face, and his VIP treatment of patients—he even shares his cell phone number with patients and encourages them to get in touch any time.
---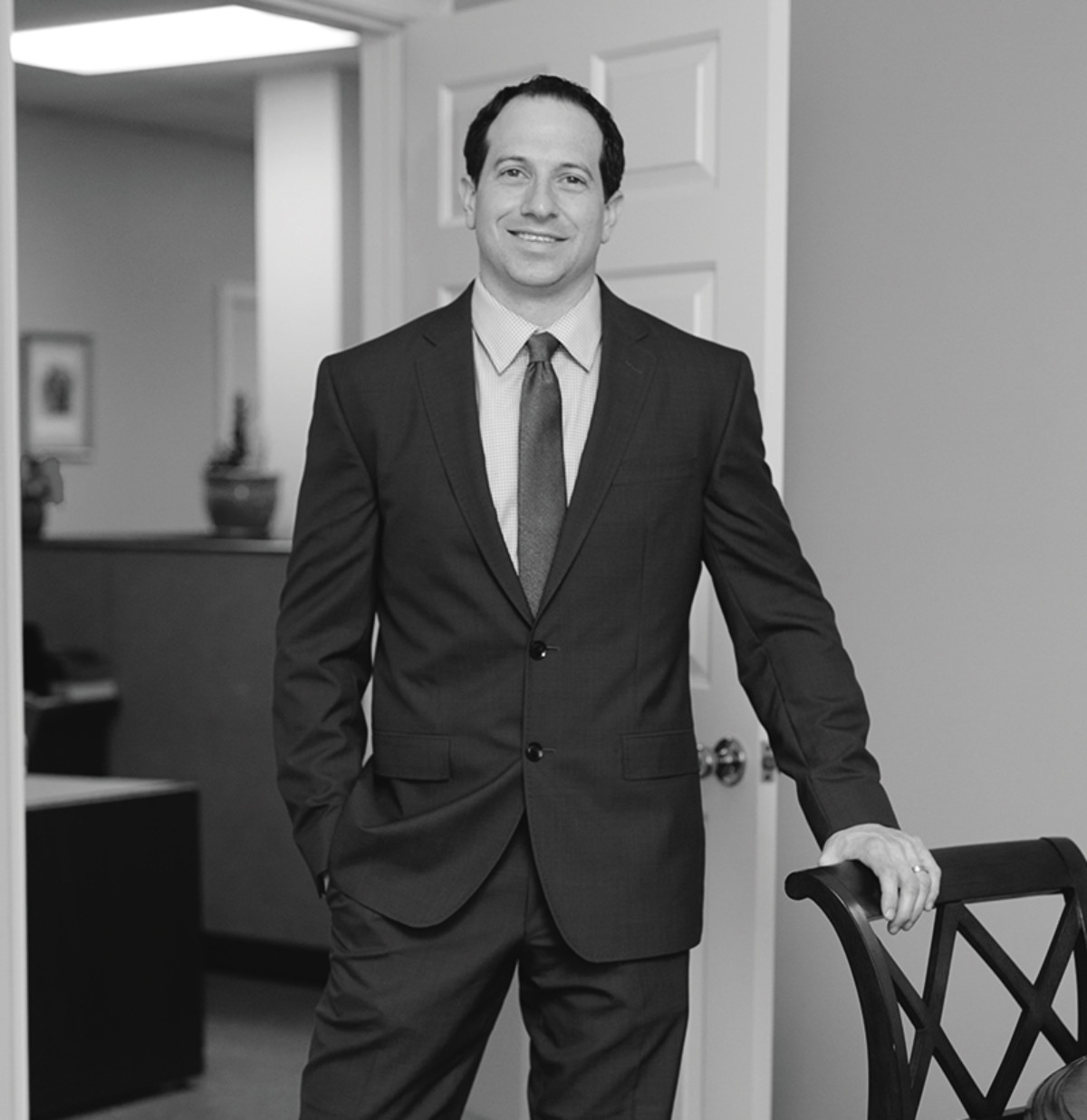 THE FACE of Wealth management
Philip Snyder
Snyder Asset Management
1300 York Rd. Ste. 110, Lutherville, MD 21093
410-216-1249
Philip Snyder focuses on helping retirees invest, as well as those nearing retirement. "Often, when life changes, one's portfolio should reflect that change." What sets him apart? "People think financial advisors are all the same," says Snyder. "That's simply not the case. Being independent, being a Registered Investment Advisor (RIA), and having the CFA Designation (Chartered Financial Analyst)—the industry's gold standard—puts me in a unique position." Also a strong believer in ethical standards, he collaborated with financial columnist Jason Zweig on the subject on The Wall Street Journal's front page. "I'm legally obligated to work in clients' best interests, and can confidently say that I do." In his spare time, he and his wife foster animals from the Baltimore Animal Rescue and Care Shelter. Best advice he ever got? "Life is short, so do something you're passionate about."
---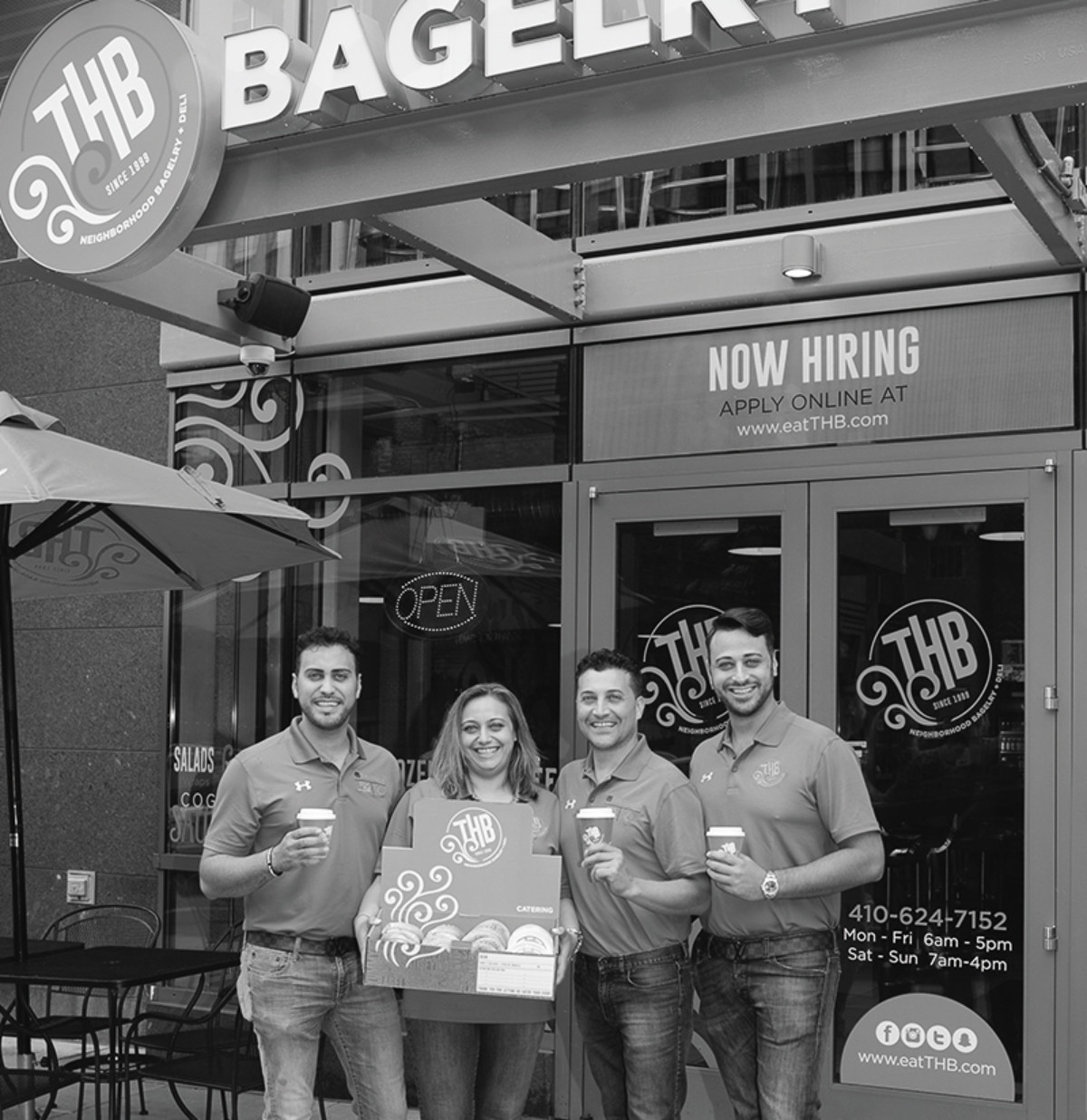 The Faces of Baltimore's Best Bagels
Tony Scotto
THB Bagelry and Deli
Towson | Canton | Timonium | Charles Village
In the nearly 20 years since it opened, THB Bagelry + Deli has expanded from five employees to more than 125, with four stores and two more planned. The shops are vibrant and community-focused, places where locals meet friends or stop in for a quick lunch to go. A native of Italy, CEO Tony Scotto, along with brother Ciro, sister Oriana, and cousin Gennaro, takes pride in keeping up with the latest in technology, recently instituting a kiosk ordering system, a new app similar to those used by national chains, and a new store prototype. The company gives back by donating to local schools, as well as such nonprofits as BARCS, Casey Cares, and Back on My Feet.
---
THE FACE of Hair Color
Unal Tuluoglu
Uno the Salon
10751 Falls Road, Lutherville, MD 21093
410-821-9080
Unal Tuluoglu was inspired to become a hairstylist by his uncle. Initially trained in Istanbul, Turkey, Unal continued his education in the U.S. and opened Uno the Salon in 1997. Since that time, he has moved the business to a larger location at Greenspring Station, and has added such services as manicures, pedicures, waxing, and keratin treatments. The salon, whose staff has grown from two to about a dozen and which draws clients from as far away as New York and Washington, has been recognized by Baltimore magazine, and was named among the Top 100 Salons in the U.S. by Elle magazine. Unal is active in community events and supports a wide array of charitable organizations.
---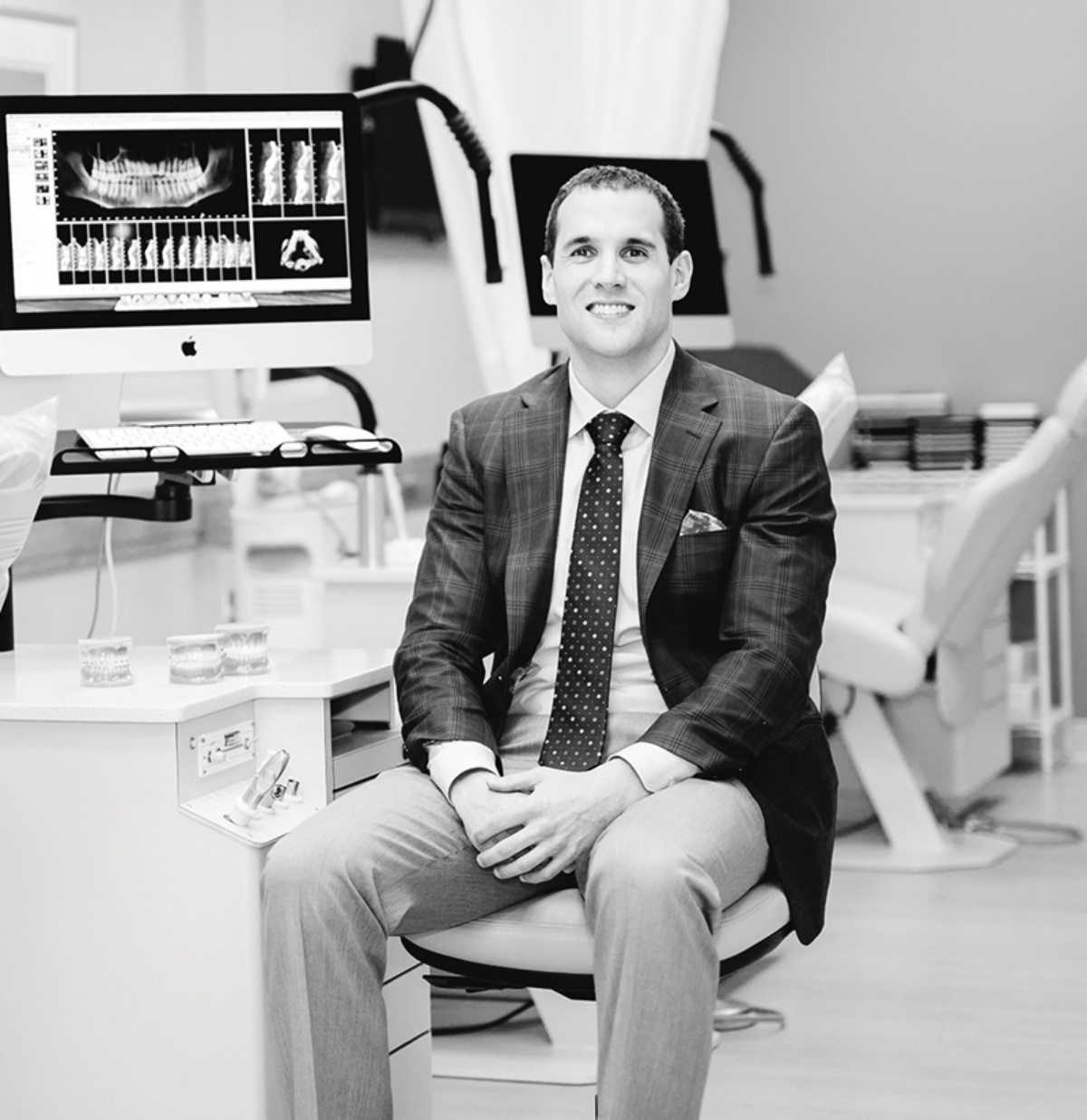 THE FACE of orthodontics
Dr. David Bonebreak
Vanguard Orthodontics and Flagship Orthodontics
Flagship Orthodontics (Hanover, MD) | Vanguard Orthodontics (Maple Lawn & Clarksville)
410-799-8220 OR 410-381-1077
Dr. David Bonebreak comes from a family of orthodontists, with both his father and twin sister pursuing the profession. "I enjoyed being around my father's orthodontic practice growing up, and witnessed his satisfaction with the ability of orthodontics to provide patients with improved self-confidence," he says. Practicing at his own Flagship Orthodontics, near Arundel Mills Mall, as well as alongside his father at Vanguard Orthodontics in Clarksville and Maple Lawn, Dr. Bonebreak offers traditional and clear braces as well as Invisalign—a clear alternative to braces—for children, adolescents, and adults. Dr. Bonebreak is a board-certified orthodontist, a distinction held by approximately 1 in 3 orthodontists, and is past president of the Maryland State Society of Orthodontists.
---