On a sunny spring morning along the shoreline of the Patapsco River's Middle Branch in South Baltimore, a bald eagle soars overhead. A surprising sight in Baltimore City, the eagle is one of a pair nesting at Masonville Cove for the first time in living memory. Nearby, a class of excited Baltimore City 4th graders are observing Captain Trash Wheel—Baltimore's newest trash interceptor—and learning about the causes and negative impacts of storm water runoff pollution.
Building on its deep roots in environmental education, Living Classrooms Foundation is teaching Baltimore's youth STEM skills while fostering a cleaner, greener, and healthier city and watershed through education and job training programs.
The students are participating in a Living Classrooms Foundation education program at the Masonville Cove Environmental Education Campus, a reclaimed dump site that is now the country's first Urban Wildlife Refuge Partnership. Developed in 2009 by the Maryland Department of Transportation/Maryland Port Administration, community associations from Brooklyn and Curtis Bay, Living Classrooms, the National Aquarium, the US Fish and Wildlife Service, and Maryland Environmental Service, the Masonville site acts as a gateway to connect underserved individuals and communities to the outdoors and Chesapeake Bay through hands-on environmental education and stewardship activities.
Living Classrooms Foundation manages the Masonville Cove campus and oversees an array of environmental education programs that help city youth learn critical STEM (science, technology, engineering, and mathematics) concepts while promoting the health and economic benefits of environmental stewardship.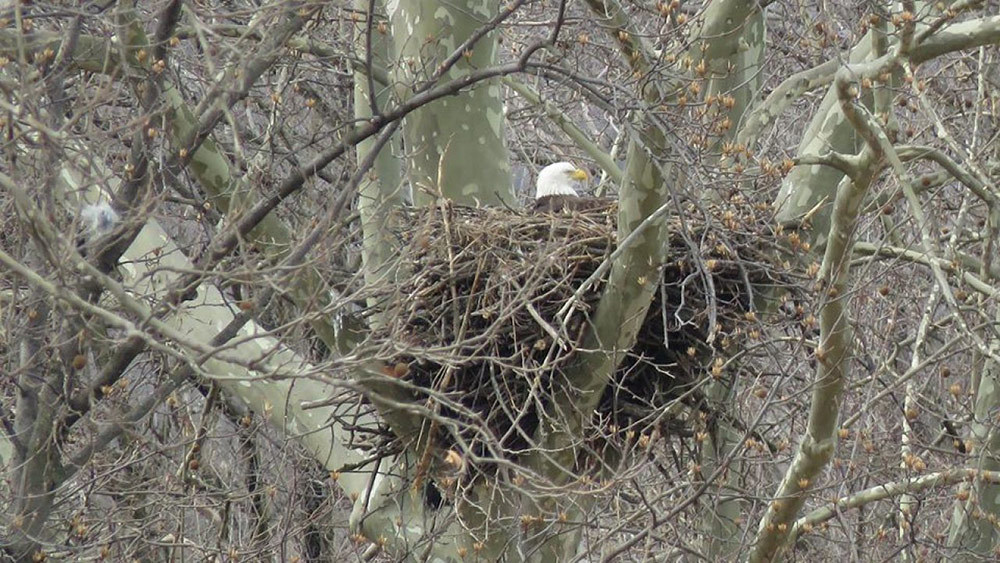 Tim Carney/Maryland Environmental Service.
And Living Classrooms is the perfect organization to champion environmental education—it's part of its history. The Foundation was established in 1985 as a project involving 100 Baltimore-area youth in multidisciplinary hands-on education as they built the wooden pungy schooner Lady Maryland to be a living classroom. After construction, Lady Maryland began engaging local youth with environmental education programs daily; within a few years, the Foundation had added three historic vessels to its fleet and was serving thousands of students annually. Realizing the myriad needs of many participating students and their family members led to Living Classrooms' first job-training program, Fresh Start, which works with adjudicated youth. In the three decades since, the foundation has steadily and effectively increased education, workforce development, and health and wellness/violence prevention programming as they continue working to make struggling Baltimore neighborhoods safer, stronger, and healthier.
Today, exploration of urban environmental issues and integrated STEM education play a prominent role in Living Classrooms' environmental work in Baltimore. Each year, about 4,000 students from Baltimore and surrounding counties participate in STEM Environmental Education Programs onboard Lady Maryland and restored skipjack Sigsbee. While sailing the Patapsco River, students conduct hands-on environmental education experiments that meet school content standards in math and science, while also serving as the ship's crew by raising sails, navigating, and steering the boat. For many participating students, these shipboard trips are their first experience on the water, and an opportunity to understand the intersection between human activity on land, the health of the Patapsco watershed, and the economic impact of a clean environment.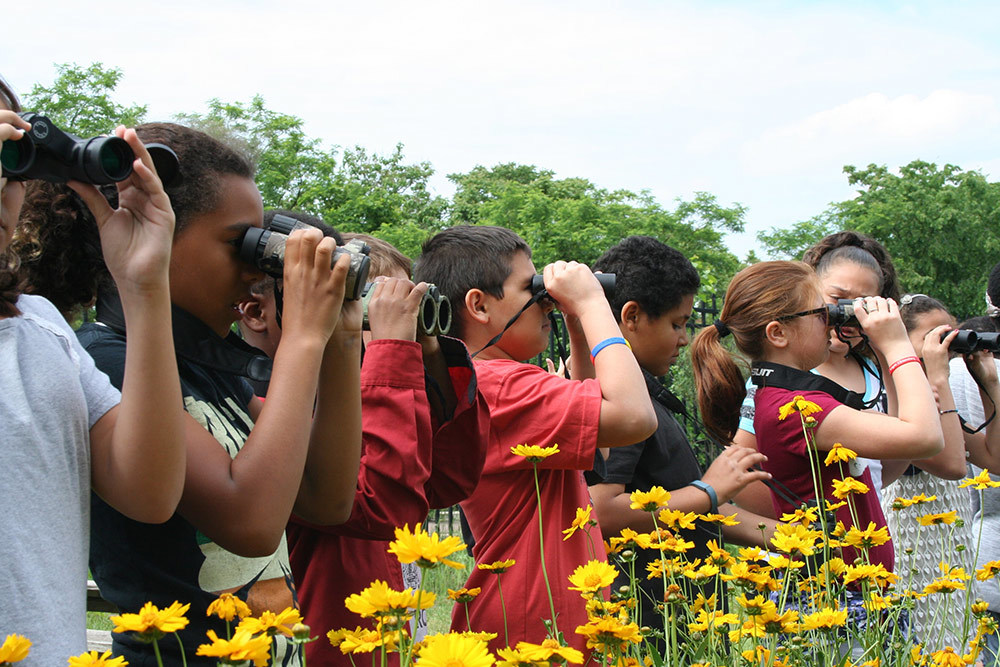 Elsewhere in Baltimore, Living Classrooms' Project SERVE employment training program is at work, assisting adults who are returning to the community from incarceration. SERVE work crews are deployed daily to clean and clear vacant lots that are not only unsightly, but also contain environmental hazards like old tires and asbestos tile. And they help landscape heavily trafficked public areas along the Waterfront Promenade and at Fort McHenry National Monument. In 2018, Project SERVE crews cleaned and/or landscaped 5,787 properties citywide, adding aesthetic and economic value to residential streets, commercial corridors, and tourist hotspots.
The foundation isn't afraid to get its hands dirty in other Earth-friendly ways, too: Each year, tons of trash are prevented from blowing into storm drains and polluting the Patapsco, and thousands of native plant seedlings are cultivated to both beautify the city and increase habitat for critical pollinators like Monarch butterflies. In many neighborhoods, especially in South Baltimore, Living Classrooms' students have stenciled storm drains with artistic "Do Not Dump" messages to encourage community stewardship. The economic impact of these environmentally focused initiatives is significant, as the health and cleanliness of Baltimore's land and water is a catalyst for investment in local communities.
Back at Masonville Cove, students are discussing the connection between the restoration of the site and the recent emergence of the bald eagle pair—an excellent teaching moment demonstrating what can be accomplished when abandoned urban spaces are restored to their natural states. As their program comes to an end, one student muses about helping marine animals by reducing pollution, while another chatters excitedly about the microscope experiments they conducted. And on this sunny shoreline in Baltimore City, there's a promise in the springtime air for a cleaner, greener Baltimore and a rising generation of environmental advocates and stewards—with the STEM skills to make things happen.
---
Learn more about Living Classrooms and its work at Masonville Cove and throughout Baltimore by visiting livingclassrooms.org, Facebook, Instagram, Twitter, or YouTube.
---
See more articles from Living Classroom