With school out, what's a family going to do when they all want to pursue different things? Dad can't get enough golf, Junior loves swimming, Sis wants a camp experience, and Mom has her mind set on tennis lessons? If that sounds like a parent's logistical headache—and one that doesn't allow much time for the family to be together—there's a solution that works for just about everyone: A destination that offers a year-round vacation lifestyle with amenities and activities to suit every taste.
And one such place is Eagle's Nest Country Club, located in the rolling countryside of Phoenix right off I-83. We talked to Sydney Gasche, Membership Director, and Thomas Saathoff, General Manager, to find out more about this all-encompassing answer to the entire family's recreational needs.
Membership here can make family fun effortless for the overworked, overscheduled parents and kids.
What was Eagle's Nest vision when it was founded?
Founded in 1969, Eagle's Nest is an family friendly, private country club featuring an outstanding scenic location with sweeping views of Loch Raven reservoir. Eagle's Nest offers first-class facilities that cater to golf, tennis, and swimming enthusiasts, as well as the social preferences of its members and their families in a friendly, inviting atmosphere.
What advantages does it offer over other clubs?
We are well-known in Baltimore for our challenging and meticulously maintained golf course, exceptional dining, and social activities for the whole family. ENCC is considered a home away from home for our members. Our motto is, "Eagle's Nest, a treasure built over time—where you belong."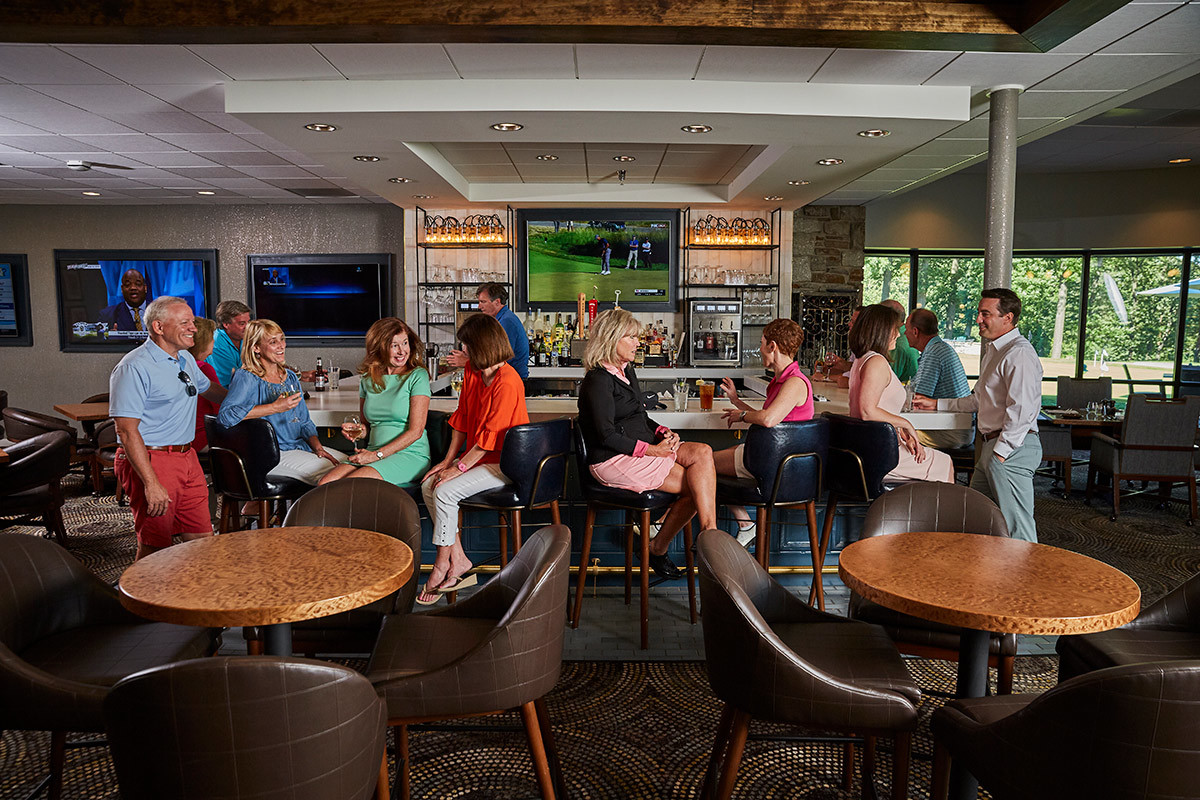 Can you tell us about the range of activities?

Membership at Eagle's Nest Country Club includes access to 18 championship holes of golf, as well as swimming, tennis, and fine dining. A full social calendar of member events at the club really creates the feeling of a home away from home.
What about social activities and things for younger kids, and what are the options when the weather is bad?
For the younger set, there are movie nights and holiday parties, golf and tennis clinics for all ages, themed nights at the Kids Club like Glow Golf and Children's Cooking Classes, camps, and a swim team for kids.
And, rain or shine, Redwoods restaurant is open year-round for the whole family.
What's involved in becoming a member, and are there any à la carte options?
The first step is coming out to the club for a tour.
Eagle's Nest is part of a larger corporate group: What benefits does that offer when members travel?
As a member, you can, of course, enjoy your membership benefits at Eagle's Nest Country Club. But, in addition, when you travel outside your area, you'll have access to the ClubCorp Network of more than 300 affiliated clubs, and special offerings at more than 1,000 hotels, resorts, and entertainment venues. For even more benefits, check out our membership page for ways to enhance your membership in your area, as well as when you travel.