Where did you meet?
We first met in Ocean City at Seacrets—of all places. We remained acquaintances but did not have our first official date until a few years later.
Please describe the proposal.
We were spending this past Thanksgiving at my aunt and uncle's house on Kent Island. Before we sat down for dinner, Rob suggested that we take a family photo on the water. We walked outside to a spot overlooking the Chesapeake Bay and he had his sister take our picture. As his sister walked away, he pulled me towards him and got down on one knee to pop the big question! Little did I know, he had both of our families involved in his plan and even hired a secret photographer to capture our perfect moment.
What was the first thing you did after you got engaged?
The first thing we did after getting engaged is look back at the house to find both of our families looking out from the porch in elation. We went inside, hugged everyone, and then rushed back outside for an impromptu photoshoot on the water with Rob's photographer.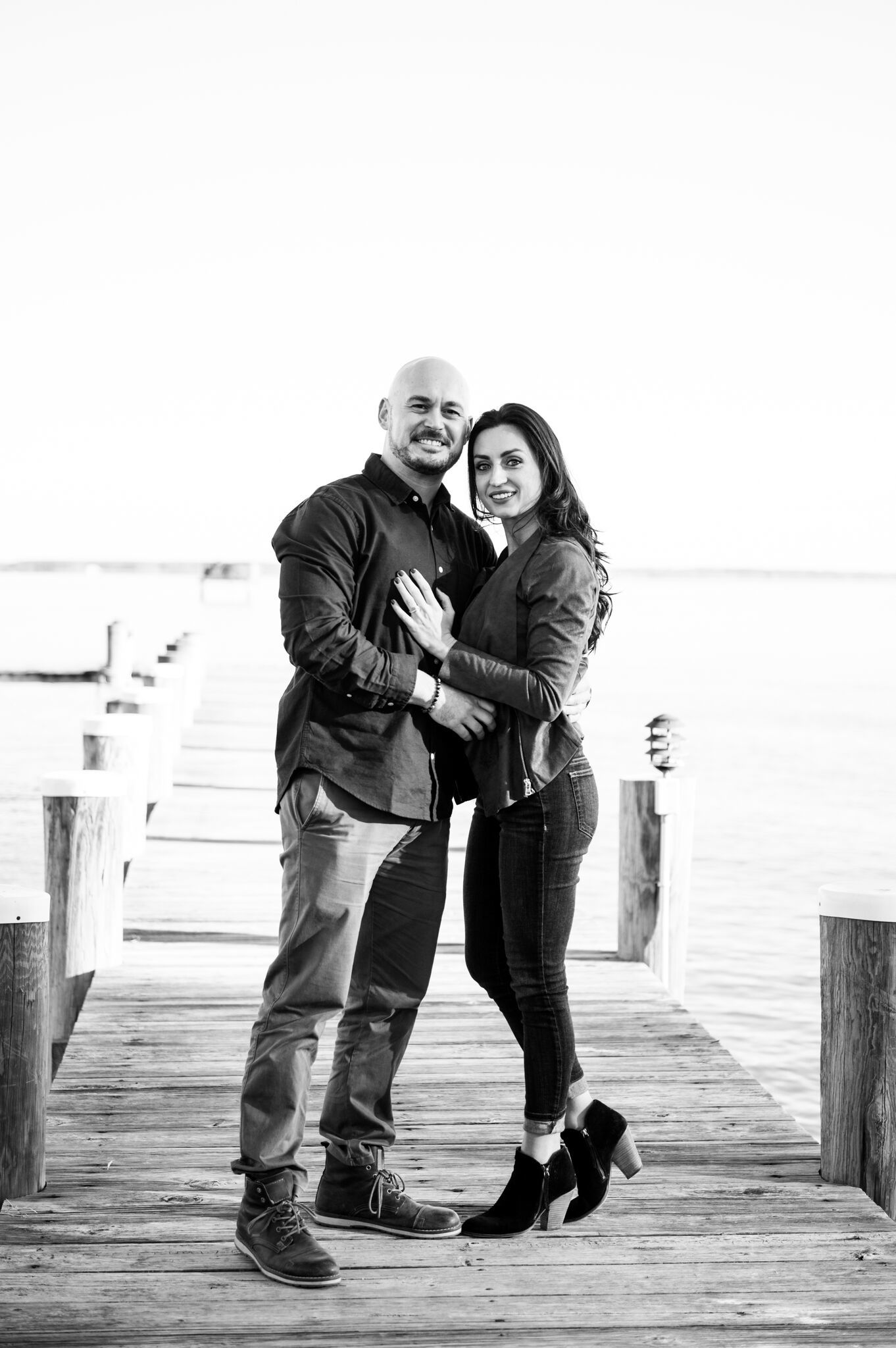 Have you picked a date? Venue? Theme?
We are getting married on September 21, 2018 at the Evergreen Museum and Library. This was the first and only venue we toured and we both knew immediately that it felt right.
What is something you and your fiancé like to do together?
We love hiking, playing with our dog Cooper, a good brunch, and Friday nights spent watching murder mysteries on TV.
Will you be taking a honeymoon?
We will be taking a honeymoon, but not immediately following the wedding. We are currently narrowing down a few destinations, but our pick will certainly be filled with sunshine and plenty of "vitamin sea."
What is a fun fact about you as a couple?
Rob owns more shoes than I do!
---
See more engaged couples of the month from Radcliffe Jewelers.