At age 69, Doris Zimmerman was coping with limited eyesight and was concerned about remaining in her Ruxton home with her husband, Dr. Jack Zimmerman. Formerly a Johns Hopkins nurse and thoracic surgeon, respectively, the couple wanted to remain independent and active in the community without becoming a burden to their children, who live across the country.
---
They also wanted to avoid the challenges Doris had experienced with her own mother as she aged. "My mother stayed in her house and I had to run to Richmond constantly because she needed care," she explains. Although her mother eventually moved to an assisted-living facility, Doris says, it was 10 years too late. "I decided I would never do that to my children."
It was in their early 70s when "We began to look around to see if we couldn't have a simpler lifestyle," Doris Zimmerman says of their search for a local continuing-care retirement community, or CCRC.
The couple chose the not-for-profit facility Roland Park Place because of its location between their former community in Ruxton, where they remain active in their church, and the cultural attractions of downtown Baltimore. The walkability was also important to Doris because of her declining eyesight. "The city has sidewalks and if my eyesight went out, I could walk across the street to the grocery store, and I could walk down to The Woman's Club of Roland Park when I couldn't drive," Doris says. Although her eyesight has since improved, the couple still enjoys living in an urban environment.
"We lived in Guilford for many years, and when we moved to Ruxton, I said, 'I'm never going back to the city,'" says Jack Zimmerman. "But here we are," exclaims Doris with a laugh.
Why a CCRC?
"Roland Park Place offered all of the services we needed," says Jack, referring to the continuum of care. Like other CCRCs, it starts with independent living, with any necessary assisted-living and on-site health-care and ambulatory care centers included in the monthly fees, assuming clients choose the appropriate type of all-inclusive contract.
That sliding scale of care is one of the many reasons seniors choose to live in CCRCs. Currently, there are 37 such communities in Maryland, offering a variety of care options, from all-in-one coverage for services at an on-site health-care center to those offering priority admission at a nursing center and a fee-per-service structure.
Most CCRCs require an initial entrance fee, which can range from $12,000 to more than $1 million, and a monthly fee between $1,000 and $12,000 depending on the size of the unit and level of care afforded, according to the Maryland Department of Aging.
While the option to stay in the home is attractive to many, as long as the maintenance is manageable, many seniors choose to move to a senior community for a reason other than health: camaraderie.

"The number-one reason people move out of their house would be for

socialization," says Lisa Vogel, owner of the Lisa Vogel Agency, which provides personalized home health-care services for seniors. "Obviously, if a caregiver is there, they can socialize with the patient, but it's different to go to entertainment and lectures and the dining room every night," says Vogel.

Those types of amenities and activities were part of the reason the Zimmermans decided to make the move to
Roland Park Place. "They have a wonderful fitness center and more activities than you could possibly participate in," Jack says. Their first-floor apartment gives the couple outdoor space for gardening and Roland Park Place also offers 4-foot-by-4-foot plots where Jack has enjoyed planting vegetables like tomatoes and peppers.
Making the move early allows seniors to fully take advantage of those benefits. It also makes for a smoother transition. "The earlier you move, the easier it is to adjust," says Doris, who was able to oversee the merging of two units into one and to design the apartment to their liking, with wood floors and a custom office for her husband. "We see people coming in too late who have had to have other people brought in to make decisions for them. And they don't adjust to everything as quickly," she says.
Home health aides help in the transition from home to assisted-living.
Independence is important as we age, and, for many people, that means remaining in their own homes as long as possible. But as declining health makes independent living more difficult, home health aides can make the transition to a CCRC or assisted-living facility easier.

"A lot of our patients still live in their own homes," says Lisa Vogel, president of the Lisa Vogel Agency, which provides one-on-one health-care services for seniors. "But there are also the people who move to CCRCs but still need help. Our caregivers would go into the independent-living apartment and help them with things like bathing, dressing, and toileting," says Vogel. "It's some more one-on-one care but you have the benefits of the CCRC."
A one-on-one caregiver can adapt to the senior's needs. For example, one of the Vogel agency's clients resided in the independent-living facility at North Oaks, a retirement community in Pikesville. "We helped her in her independent living, starting at four hours a day. Then we increased our hours as her needs increased." When her needs got to a 24-hour care requirement, she moved to North Oak's nursing center, but her family still wanted some one-on-one care from her aide. "Our staff moves with them through the CCRC—it's an additional level of care."
---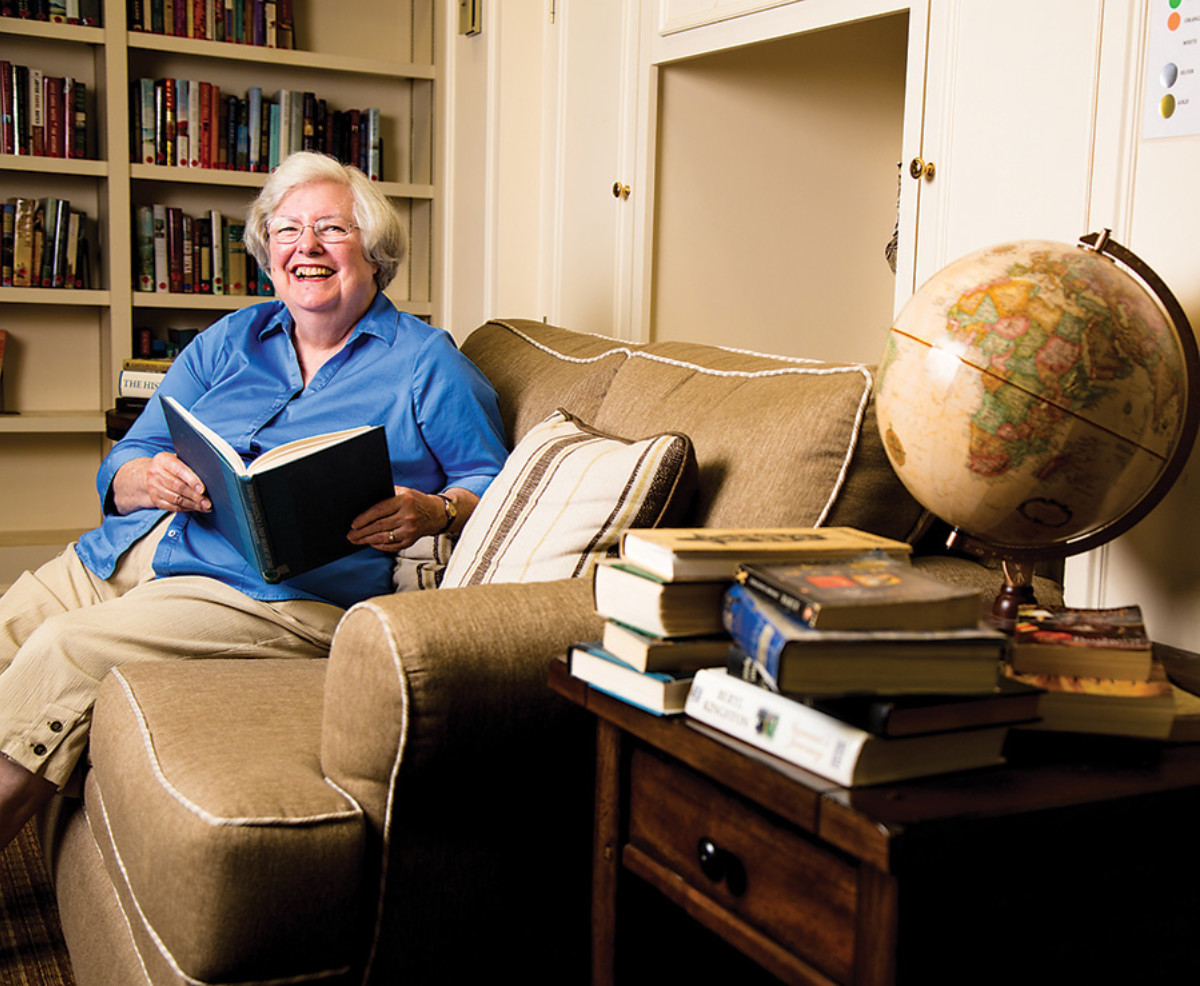 Hilda Imhoff moved with husband Ernie in 2013 from their home in Bolton Hill to an apartment at Springwell.
Hilda Imhoff and her husband Ernie also are glad they took the leap.
When they were 73 and 75, respectively, the couple moved from their home in Bolton Hill to an apartment at Springwell, an independent- and assisted-living community in Mt. Washington, in the summer of 2013. But the move had been on their minds much longer.
"We've been thinking about it for the last 25 years," says Imhoff, a former English teacher at Friends School. Imhoff says they never planned to stay in their home. "In fact, when somebody was selling us some long-term care insurance based on the idea that it allows you to stay in your home longer, I said, 'Why would I want to do that?'"
The couple wanted to stay close to downtown Baltimore, and began seriously planning after attending an informational meeting at Roland Park Place where they learned it could take two years to downsize and prepare for a move.
"When you're living in a three-story house with a large basement, you don't throw things away if there's some place to stash them," Imhoff concedes. "So we had a lot of work to do, and it did take us the better part of two years."
As in the case of the Zimmermans, the social opportunities in the community are important to the Imhoffs. Drawing on her career as an English teacher, she organized a poetry group at Springwell. "Sometimes you have something to offer the community that nobody else is doing," she says. "It's another opportunity to teach—and I don't have to grade any papers," Imhoff adds with a laugh.
She even compares the living environment with her college years, and stresses the convenience of having everything she needs under one roof. "One of the things we never think is going to happen to us is, when we get old, that we won't be able to run out and jump in the car and find a parking place downtown, even if it's two blocks from the store and it means walking," she explains. But at Springwell, everything from movies to the salon is in one location. "You don't have to go anywhere to get a group of people together."
When giving advice to others choosing a CCRC or other senior-housing community, Imhoff recommends they think about things they aren't willing to give up, whether that is location, proximity to children, or space for hobbies. "We have a very small kitchen; it's a standup kitchen for one," she says.
"If you are going in with a husband or a wife and the two of you have loved working together in a kitchen, is there a facility there that is going to allow you to do this? Different places can offer you different things."
Although the decision to relocate to a senior campus is intended to make life easier, when the move is made too late, it can take a toll. "It substantially ages them," says Vogel of older patients she sees through the transition from in-home care to assisted-living. "We get a lot of calls from [adult children] who think it's going to be a great new change for their mom, with all these activities, and it doesn't pan out that way. You're changing all their surroundings and everything they've been used to for 40 years, and it becomes a whole new ball game."
With that in mind, it's better to relocate to a facility early, while you can enjoy all of the activities it offers. "Make the move before you think you have to make the move," advises Jack Zimmerman.

Age 80-84
The fastest-growing age segment of the population in Maryland
25.8 Percent
Projected percentage of Maryland population that will be age 60 or older by the year 2030, compared to 18.6 percent of the state population in 2010.
70 Percent
Approximate percentage of Americans over 65 who will need some form of long-term care.
100+ Years Old
Age group with the fastest-growing population in the world, projected to increase 1,004 percent between 2010 and 2050.
$21
Average hourly cost of a home health aide in the U.S.
$3,293
Average monthly cost for a one-bedroom unit in an assisted-living facility.
87 Percent
Percent of adults over 65 who would prefer to stay in their current home and community as they age.
---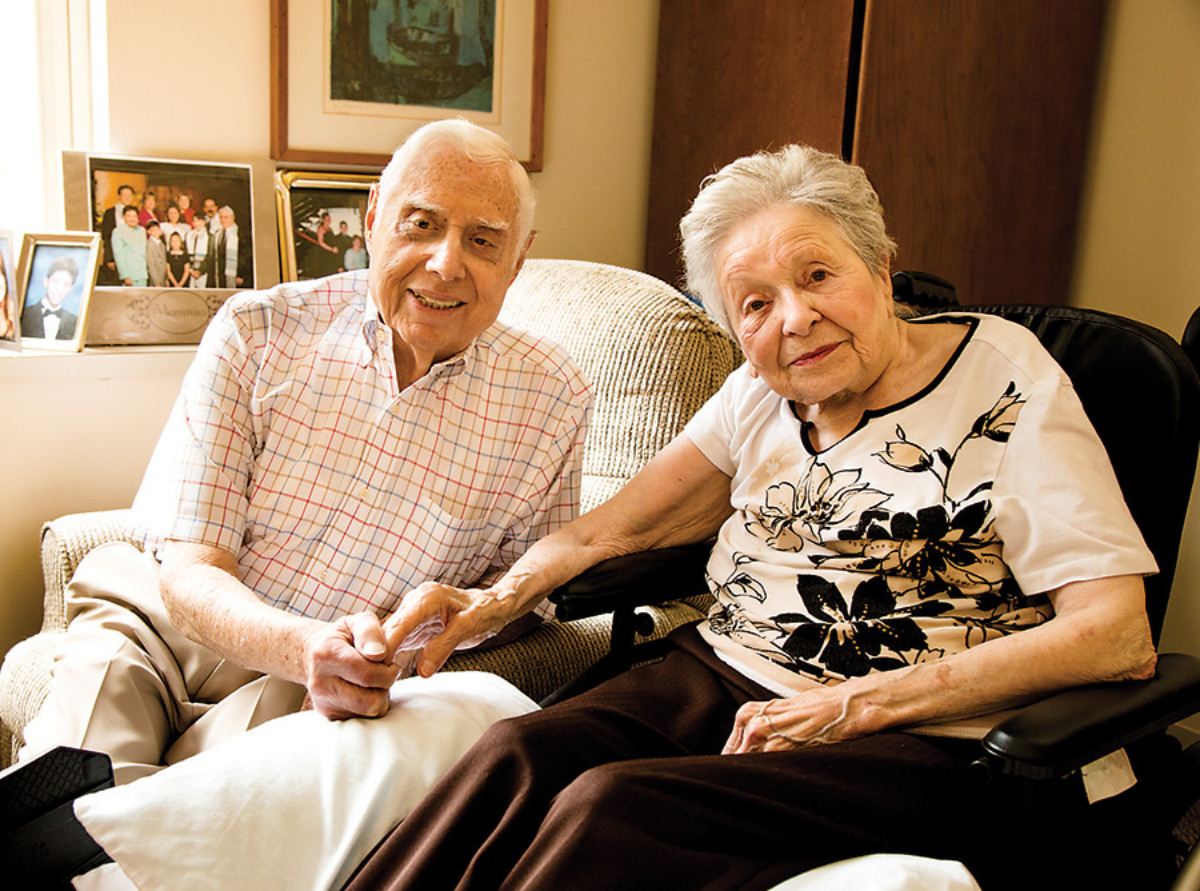 Dr. Leonard Tucker and his wife, Eudyce, require different levels of care at North Oaks CCRC in Pikesville, but still retain the services of a longtime home-health aide from an agency who understands Mrs. Tucker's needs.
What can I afford?
One of the biggest factors in choosing a continuing-care facility is the price. When picking the right location, "we worried about the financial end of things," says Jack.
The first look at monthly fees can be quite a shock, but the Zimmermans found the savings from no longer maintaining their home to be substantial. Between yard and home maintenance, utilities, taxes, and groceries, the Zimmermans ended up saving money each month. "You forget what you were actually spending," says Doris. In addition to the savings, Jack finds paying one lump sum each month more convenient than the chore of managing household bills. Many retirement communities offer online calculators to estimate monthly savings. And then, one mustn't forget to calculate the cost of health care.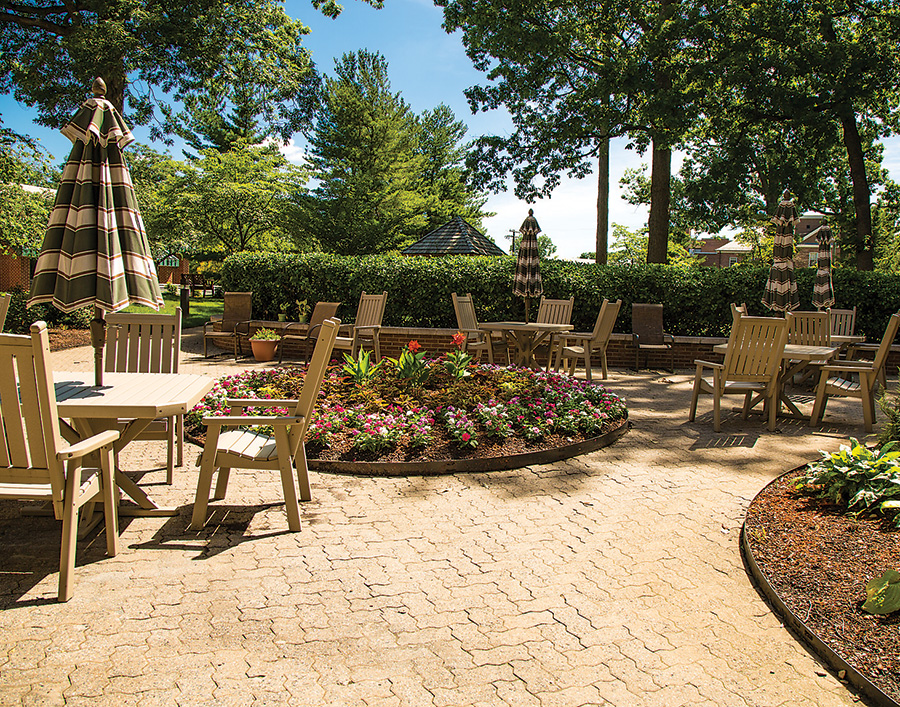 Almost 70 percent of Americans turning 65 will need some sort of long-term care, according to the U.S. Department of Health and Human Services. And as life expectancy continues to increase, the amount we need to save for health care in retirement also grows.
"The cost of care is very expensive; it goes up a lot faster than the rate of inflation," says Howard "Buddy" Goldman, an Owings Mills-based wealth-management adviser and estate planner. "The need for care becomes a probability, not a possibility," he says.
"You have to plan for it, because that kind of cost can eat away at your retirement savings."
Paying for health care in retirement generally occurs three ways: out of pocket with hard-earned retirement savings, qualifying for Medicare if the individual's resources have already been depleted, or buying long-term care insurance.
"A common misconception is that Medicare will pay for all of your medical costs," says Goldman. "It will pay for some, but there are going to be some out-of-pocket expenses you'll have to pay for yourself."
For example, Medicare doesn't cover the custodial home care provided by the Lisa Vogel Agency and home-health aide companies like it, although many clients come to her with that expectation. "Medicare covers only skilled nursing care," Vogel says. "Private-duty nursing is paid for privately or by long-term care insurance." Long-term care insurance is purchased when an individual is younger and healthy. "It's an extremely expensive insurance, but if you consider what you would have to outlay for one-on-one care, it makes such good sense to buy the long-term care policy," says Vogel, noting that her agency's one-on-one services start at $22 an hour.
Knowing what types of care Medicare or supplemental insurances cover can be confusing, and it's best to talk with a professional early on during financial planning.
Now what?
While many of us look forward to retirement, it can be disconcerting to no longer have the careers or other activities that one enjoyed before retirement.
"A common misconception is that retirement will be great, with nothing to do but play golf, travel, and loaf around all day," says Ted Meyerson, president of the Better Aging Foundation of Maryland, a nonprofit aiming to enhance the quality of life for seniors. "The fact is that, without sufficient activity, both mental and physical, golf gets old, travel can be expensive, and sitting around is boring."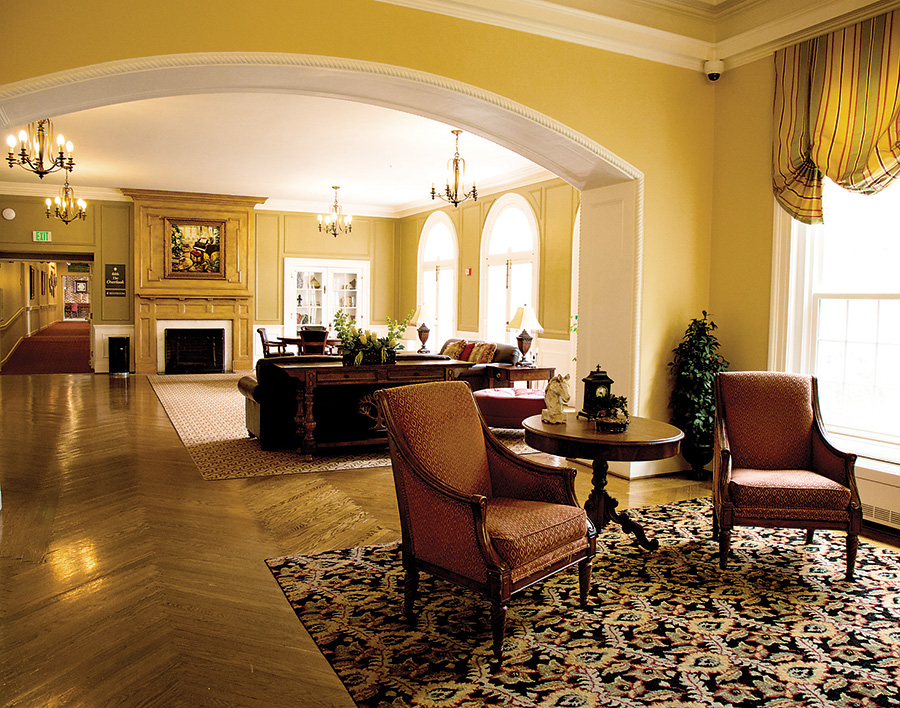 Ted Meyerson has a passion for advocating for Maryland's seniors. As a leader and member of several advisory councils in addition to running his own nonprofit, he encourages other seniors to advocate for themselves, and to learn about organizations that advocate for seniors, like AARP, United Seniors of Maryland, or the Baltimore County Association of Senior Citizens Organizations.
"Get to know the people who represent you and make yourself known to them, so that when there is an issue you can make yourself heard," he advises.


The time for retirement has come, but now what?
You've diligently crafted a comprehensive retirement plan with the help of a financial planner. But the complications don't end once you reach age 65. The strategy for withdrawing funds from your long-accumulated nest egg can be just as important as the strategy you implemented when saving. Buddy Goldman of Owings Mills-based Goldman Associates offers some strategies for those nearing retirement.
How does retirement spending change with age?
I call when you first retire your "go-go" years—that's when you're most active and you're going to need the most amount of money. The second phase I call the "slow-go" years. You start to slow down and your income needs tend to go down, with the exception of possible health-care costs. The third phase is called the "no-go" years. You're 85, 90, 100 years old. Most of the income needs will go to health care and basic living expenses.
How does timing affect Social Security benefits?
Timing your Social Security benefits is absolutely one of the most important retirement decisions that an individual can make. You can earn a lot more money if you delay taking the benefits until after full retirement age with something called a delayed credit, where you can get an 8 percent per year bump in your benefits. That's a big increase. It's not good for everyone. If someone is in poor health and has no other source of income, they might look at taking benefits early.
How should I plan to use my savings?
Too many people work on accumulating assets but have no plan for what to do when they hit retirement. You'll have Social Security, you'll have some cash, your retirement plan, Roth IRAs, mutual funds, plus maybe you inherited something. As you near retirement age, some questions come up: When do you use what assets? What are the best ways to use your savings for taxable reduction of your income? How do you guarantee the income for retirement? How do you plan for health care, long-term care, and unforeseen costs as they come up? It all has to be tied together as part of a bigger, comprehensive plan.
---