PRESENTED BY:
A revolutionary new delivery service has launched in Baltimore, and the way you shop for groceries will never be the same.

Introducing Instacart! A new delivery service that takes the hassle out of shlepping to the grocery store, waiting in those terribly long and uncomfortable lines, and hauling home what feels like a metric ton of pantry essentials.
Now, access to fresh produce, personal care items, and more from Whole Foods Market, Petco, BJ's Wholesale Club, and PriceRite fits easily in the palm of your hand. Their personal shoppers fulfill your order and deliver everything you need in as little as one hour.

Order online at Instacart.com, or download the app on the App Store or Google Play. Use code bal-magazine5 for $5 off and free delivery on your first order of $35 or more.
---
Two fruits
Stocking up on your two favorite fruits give you the dose of vitamins and minerals you need, without wasting excess fruit in case you don't finish them all in time. Instacart shoppers hand pick your produce so you get the freshest and best-tasting fruits and veggies with your order.
Two leafy vegetables & one seasonal vegetable
Choosing two leafy greens and one in-season vegetable gives you a good foundation to create fresh, healthy meals throughout the week.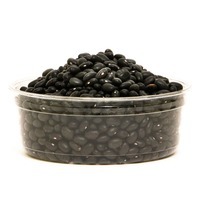 Two grain-based proteins
Stocking your pantry with legumes like black beans and lentils make it easy to always have a filling protein in a pinch.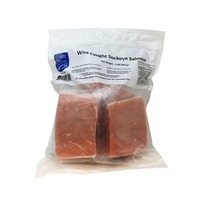 Two meat-based proteins
Use the meat for your dinner-time proteins, and freeze whatever you don't use that week! Instacart shoppers will pick up your meat and seafood items from your grocery store's counter and deliver it in as little as one hour so it stays fresh.
Two grains
Having grain-based foods like pasta or quinoa are simple fixes for those days when you don't have a lot of time to cook dinner.
Greek yogurt
The great thing about Greek yogurt is its versatility — chop up some fresh fruit with yogurt for a quick breakfast, or use it as a substitute for recipes calling for mayo, sour cream or milk!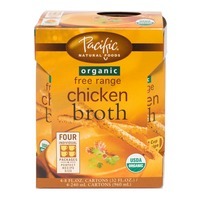 Broth & canned tomatoes
These are great essentials for your pantry when you need to easily add some flavor to a quick dinner.
Lemon, garlic & onion
Keep these flavor-boosting fruits and veggies on-hand and you'll quickly elevate your at-home cooking game.
---
Shop all these essential weekly groceries in a few clicks on Instacart with their Basic Grocery Shopping List.
*Credit expires 5/9/2016 at 11:59 p.m. PST. Credit valid on first-time orders of $35 or more. Credit will be deducted from the total purchase price for all non-alcohol products. Credit cannot be applied to alcohol products. In order to take advantage of this offer, customers must have a valid account on Instacart.com with a valid form of accepted payment on file. Only one Credit per household. Instacart reserves the right to modify or cancel this offer at any time. Credit may not be sold, copied, modified, or transferred. Void where restricted or prohibited by law. Credit has no cash value. Instacart is not a retailer or seller. Instacart may not be available in all zip codes.