Katie DeStefano
Interior designer and owner of Curiosity.
Katie DeStefano knew early on what her calling in life would be. "In sixth grade, I told my mom that I was going to be an interior designer, and I never looked back," she says. DeStefano also runs a home-goods store, Curiosity, which she recently relocated, along with her design studio, from Federal Hill to Harbor East. With a client roster that includes Dr. Oanh Lauring of Lauring Dermatology and Bronwyn LeGette of Hyperspace, she says finding cheap things isn't the goal, but great deals are never unwelcome. "Finding a great deal on one thing will give you a little more to spend on something you really want," she points out. "You can fool the eye by pairing a splurge with a steal. It's the same idea as wearing a Gap shirt with Tory Burch heels."
Left, clockwise from top: Stay Calm canvas painting ($1,500) by Catherine O'Connell. Geometric throw ($150) at Curiosity. Sofa ($1,525) at Su Casa. Sweater pillow ($34.99) at Target. Dotted yellow pillow ($148) at Curiosity. Yellow pillow ($16.99) and purple square pillow ($12.48) at Target. Accent tables ($79.99/each) at Target. Silver bug ($32) at Curiosity. Purple vase ($7.48) at Target. Large ($12.99) and small ($9.99) jellyfish paperweights and yellow and green paperweight ($5.99) at Home Goods. Chevron rug ($322) at Su Casa. Stanley Furniture end table ($695) at Dream House Studios. Carpet tiles courtesy of FLOR.com. Additional items listed on page 165. Items not listed are stylist's own.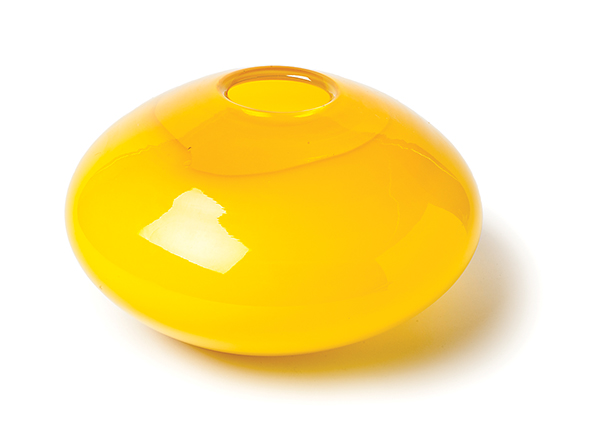 Mellow Yellow
"Yellow is one of my favorite colors. The lines of this piece are so simple and classic, you really can't go wrong."
Vase is stylist's own.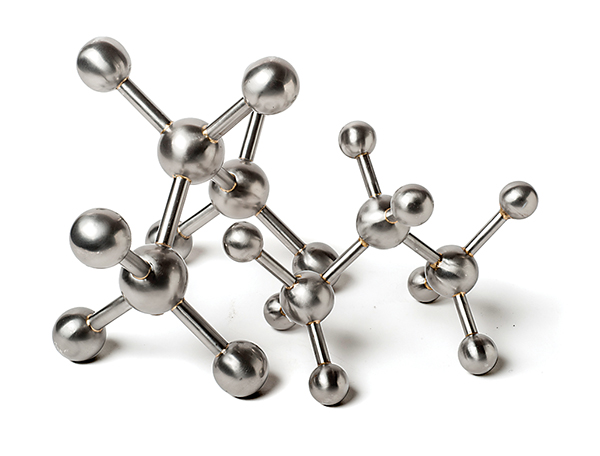 Chemistry Lesson
"These are quirky and fun, the perfect conversation piece. You will surely get some people asking what they are."
Small ($64) and large ($82) molecule sculptures at Curiosity.
Throwing Shade
"Green and gold is a winning combination, and the textured shade is the icing on top. Budget tip: If I buy an inexpensive lamp base, splurge on the lampshade. It will transform the lamp."
Green and gold table lamp ($495) at Curiosity.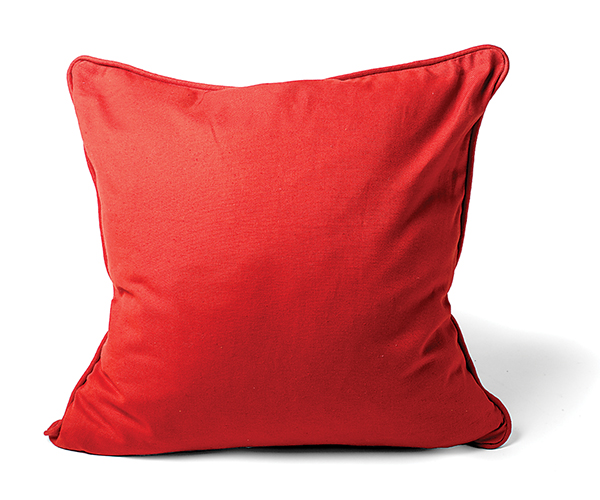 Pillow Talk
"I mixed a slew of different pillows from Target with one designer pillow."
Red square Threshold pillow ($24.99) at Target.
---
The Drawing Board
Exploring DeStefano's design process.
The Color Palette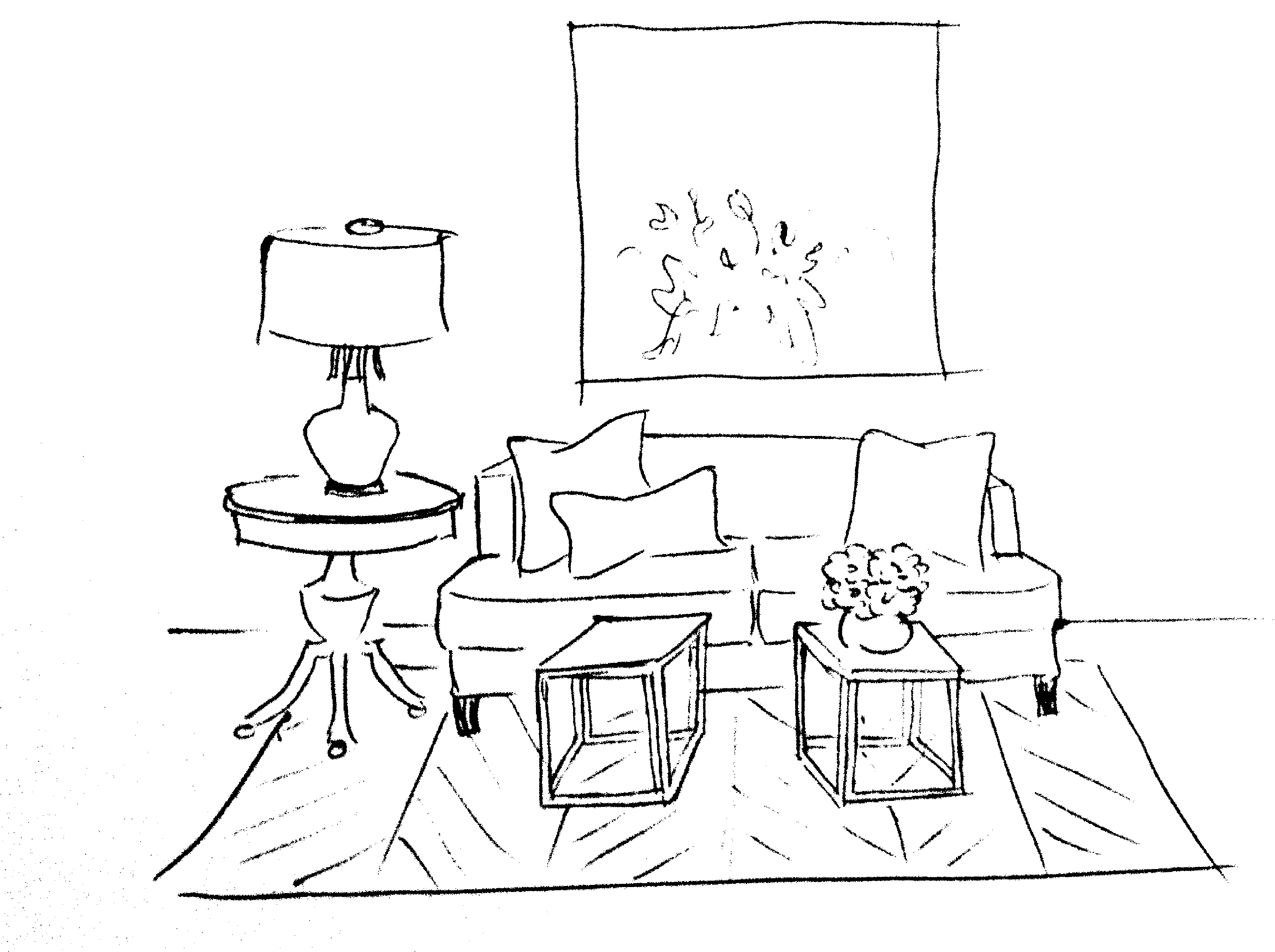 " Sketching out my ideas helps when coming up with a list of items to find."
← None of the pillows actually match with creates a more casual look.
Color
"Dark walls are on trend right now, so I picked a deep color that still had life to it."
Inspiration
"This painting has an amazing scale and has the most delicious layers, colors, and textures."
Added Details
"I always add a creature sculpture to all my rooms. They're cute!"
Flower Choice
"Hydrangeas are the easiest flowers to arrange, but potted orchids or another rooted plant will
last a bit longer."
---
---