Do you see what we see? No?
How about now?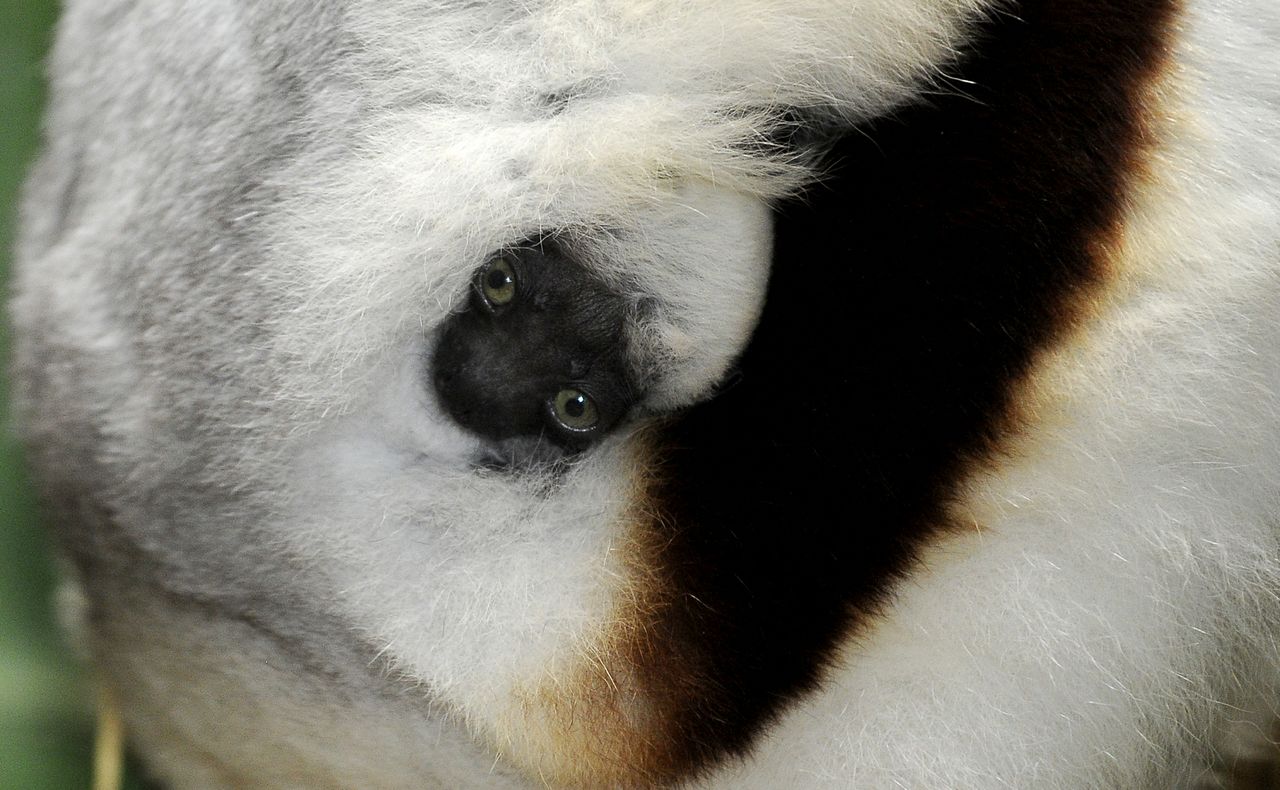 That little fella (or gal, the gender has not been determined yet) poking out from his mother's belly is a newborn sifaka, a kind of lemur. He was born on March 22 to mom Anastasia.
Look at those little googly eyes! That face that so clearly says, "Adore me, but at a safe distance!" We're in love! Oh, and since these first two pictures were taken, the little guy has decided he's ready for his close-up. Here he is in all his Disney-ready glory.
Now overheard all over the Zoo: Parents explaining to their disappointed children: "No, you can't have one."
---
---