The local dining scene is always down to lend a helping hand whenever any charity is in need, but No Kid Hungry—an initiative spearheaded by national hunger-prevention organization Share Our Strength—seems to have struck a chord.
Following last summer's second annual Chefs Behind Bars fundraiser, a handful of the industry's top toques are once again coming together to help to ensure that children in Maryland have adequate access to nutritious food.
Next Monday, November 14, six local chefs will pack into the kitchen at The Food Market in Hampden to prepare a multi-course dinner with all ticket proceeds directly benefitting No Kid Hungry's local efforts, which include establishing healthy breakfast and after-school meal programs throughout the state.
"At the end of the day kids will be kids, and they're going to eat what they want," says Neill Howell, executive chef and co-owner of The Corner Pantry and father of two. "But it's super important for chefs nowadays to use their platform to glamourize the importance of eating healthy."
Howell will be joined by fellow No Kid Hungry champions Chad Gauss of The Food Market, Bryan Voltaggio of Aggio, and Zack Mills of Wit & Wisdom, as well as Ben Lefenfeld of La Cuchara and Aja Cage, pastry chef at Gunther & Co., for the collaborative event.
The evening will begin with a cocktail reception and live auction at 6 p.m., followed by a seated meal with six courses, each prepared by a different chef. While the full menu won't be revealed until the night of the fundraiser, diners can count on a pheasant squash tart with birds sourced from Keiser's Phesantry in Southern Pennsylvania from Howell, and a decadent dessert fusing pears, chocolate, and a shot of homemade root beer from Cage.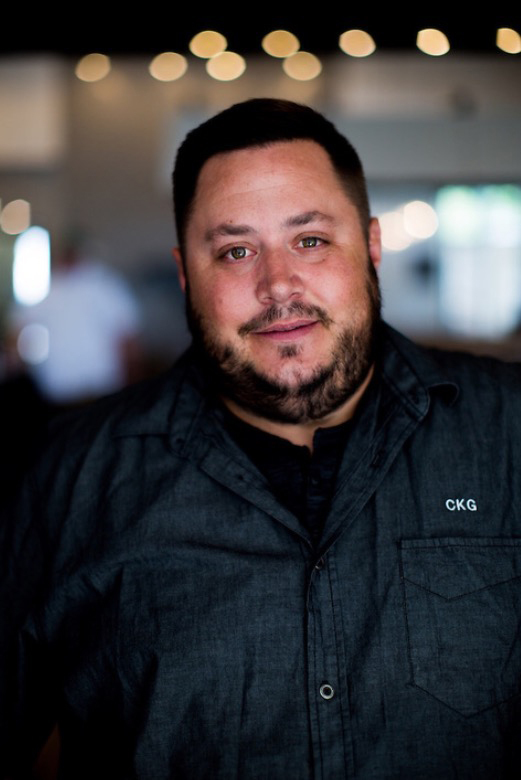 Chad Gauss, chef and owner of The Food Market.
Though she is no stranger to food fundraisers (her previous stints include heading up the pastry teams at Fleet Street Kitchen and Salt), this will be Cage's first time participating in an event for No Kid Hungry.

"When I was growing up, my mom was always very adamant that we share dinner together," she says. "It's so important in terms of building a better bond with your family and developing good eating habits early on. There's a trickle effect with the whole thing. If you eat better in school, you become a more wholesome adult."
Although each dish will be executed individually, Cage says that the chefs have been in close contact over the past few weeks to ensure that all of the courses will fit together nicely. Like Howell, she notes the opportunity to work collaboratively with the other chefs as a highlight.
"It's going to be a lot of fun to just be out of my element for a few hours," she says. "And to be able to see what the other chefs are working on and talk to them about it. At the end of the day that's what makes you feel good—seeing how one cause can bring a group of people together."
Tickets for The Food Market event have since sold out, but guests can still make donations to No Kid Hungry, and the organization is planning more Baltimore events in the future.
"Obviously the food scene in Baltimore is growing, but it's still a small scene," Howell says. "So getting together, bouncing ideas off of each other, and helping each other out is only going to make the food scene stronger."
---
---