As you look across Greenmount Avenue from Greenmount Cemetery's castle-like entrance, it isn't hard to miss the modern, minimalist structure so different in style from its storied neighbor.
This is Open Works, the $11.5 million makerspace that aims to give the community access to tools and equipment to make projects come alive and the training and classes to help envision them.
The 34,000-square-foot center, with state-of-the-art equipment including fully outfitted wood and metal shops, a Mac computer lab, and 3D printers, is open to everyone. Makers can buy day passes, become members at one of three levels that range from $70 to $125 a month, or rent one of the micro-studios that come with locker space, a work bench, and free Wi-Fi. Open Works also offers a variety of classes and family activities.
Open Works will officially open with a Grand Opening Festival on Saturday, featuring group tours, vendors, and live music. Developed by the Baltimore Arts Realty Corporation, it is the sixth-largest makerspace in the country.
C. Harvey's work space is a van, painted in Open Works' trademark orange. She knows she'll be traveling around Baltimore, visiting schools and after school programs with Open Works Mobile, the area's only mobile maker space that's outfitted with all manner of tools, a small version of a CNC machine, and a 3D printer. But as for her curriculum, that has yet to be determined. "My plans will be based on what the kids themselves want to learn," says Harvey, whose title is mobile coordinator. "I plan to spend the fall and the beginning of 2017 figuring that out."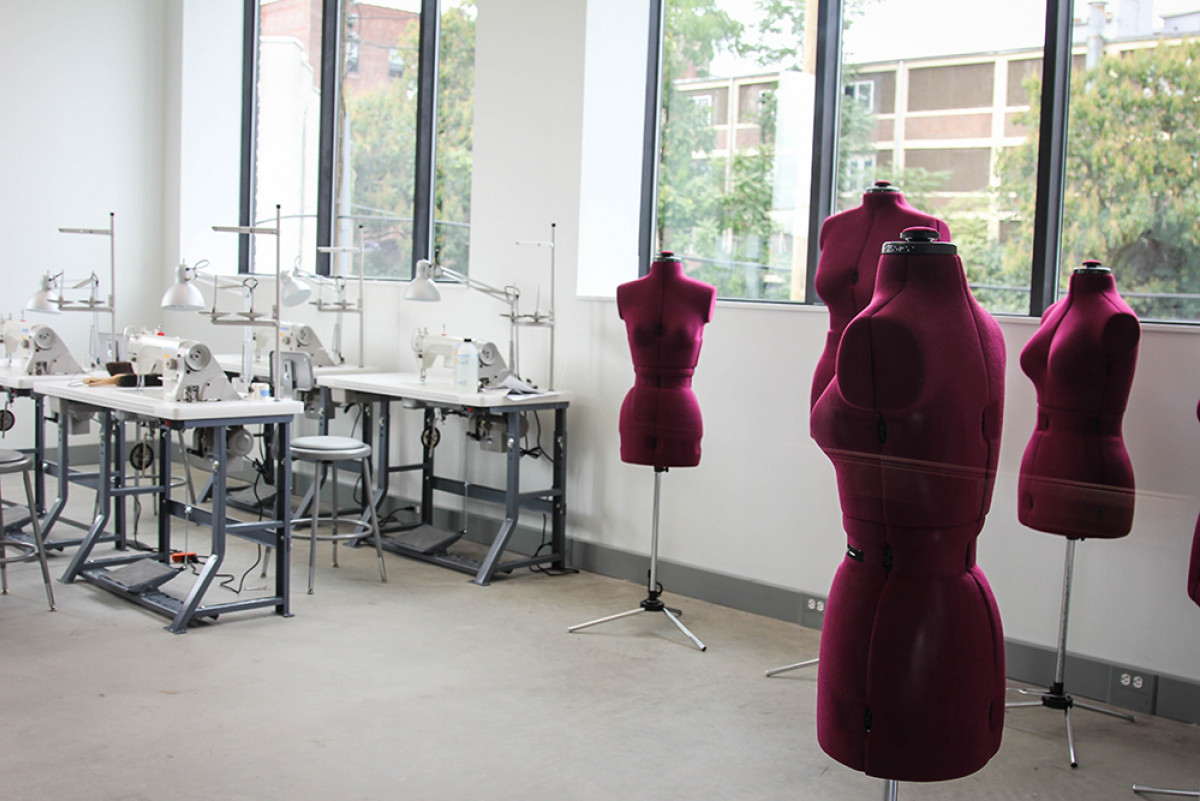 In a bright corner of the building, purple figure forms wait for creative hands to form garments on them. Cohen is dreaming that this sewing lab will hold upholstery and crafting workshops. Open Works plans to partner with other creative organizations to expand class offerings, including a family activity day each Saturday this fall.
Safety is a must at Open Works, and understandably so. Along with providing safety equipment, like these welding helmets, and eye-washing stations, Open Works requires members to take safety classes, particularly for those using the shop equipment.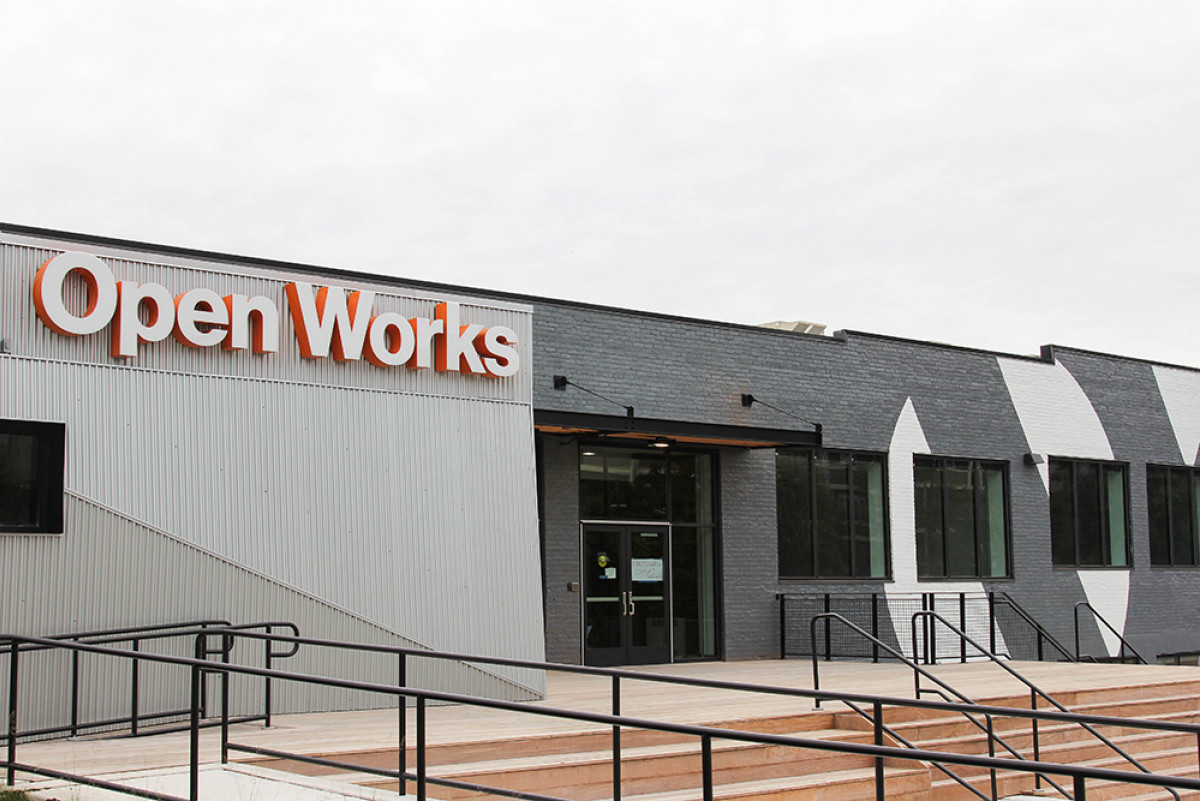 Cohen, and the rest of Open Works' staff, envisions Open Works also as a community gathering space. Eventually, a coffee shop will inhabit one corner, with beans from Red Emma's Thread Coffee roasted in-house, and the lobby is open for the community to work in. "We want everyone to use this space," Cohen says.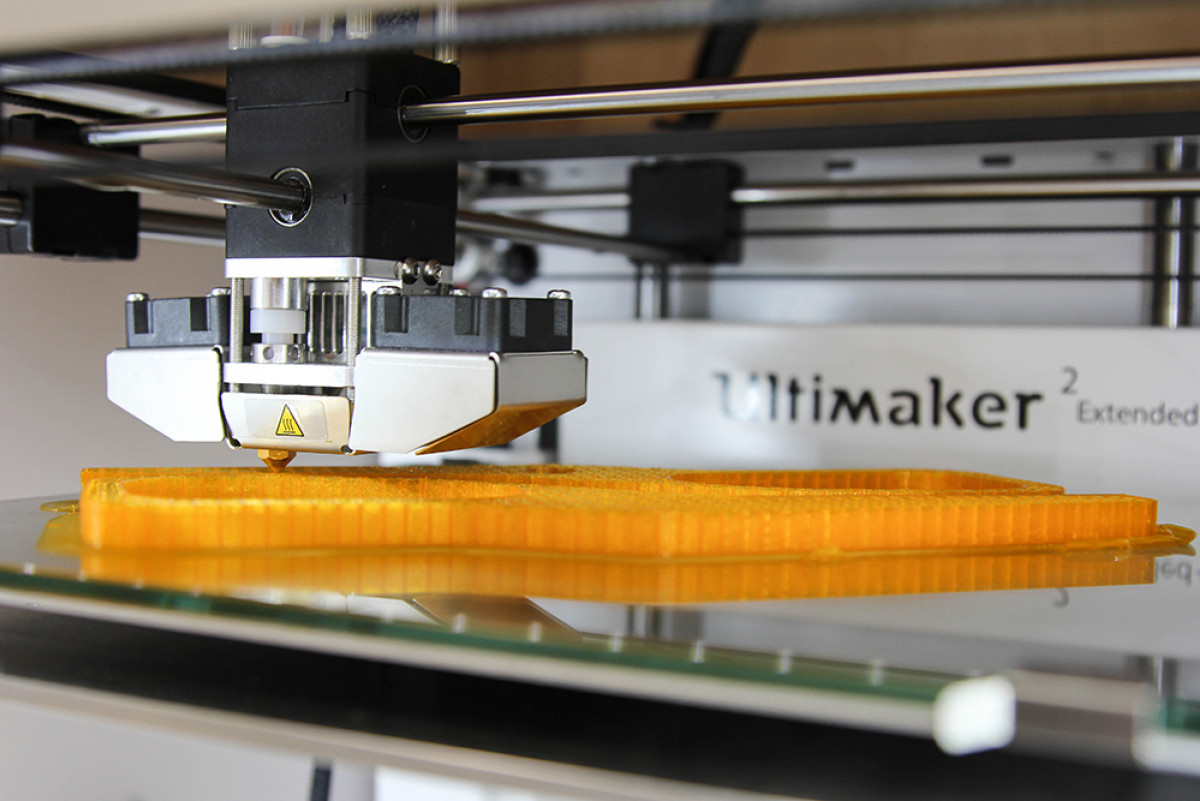 Magic happens in a lab that holds two rows of 3D printers. On this day, their products were plastic scissors to be used at Open Works's ribbon cutting. The printers work in a buzzing, almost bee-like manner, spitting out lines of melted plastic filament into the outline of scissors, then filling in around those lines over and over again until the shapes form.
Open Works is still a work in progress. On this main area of the building's lower level, which is flanked by the wood and digital fabrication shops, sheets of plywood wait to be transformed into tables and chairs (the staff has constructed a large portion of the space's furniture). In the future, education manager Laura Cohen envisions that more micro-studios will occupy this space and that members will join forces in projects. "The walls of the micro-studios are kept low for a reason," she says. "We want people to collaborate."
---
---