Ubaldo? U bet! On the heels of a 9-3 drubbing in the series opener at Cincinnati's The Great American Ball Park (okay, we have serious problems with that name) the lovable, but ever-unpredictable Ubaldo Jimenez delivered a dominant effort, shutting down the Red Stockings over 7 and 2/3 innings. The most fun part of the night? When Adam Jones—ignoring a team pieing ban—celebrated the Jimenez's stalwart performance with a strawberry pie to the kisser during the on-air, post-game interview.
Ubaldo has been known to string together both good and bad outings and we hope Wednesday is a sign he's about to get on a roll. We also hope this means more post-game dessert action from our star centerfielder.
THE PIES ARE BAAAAACK!!!!! pic.twitter.com/TPSCuwh4jm

— Ranting Oriole Bird (@RantingOriole) April 20, 2017
Trey Mancini's magic bat. Trey Mancini, the young Orioles slugger, tied a Major League record earlier this week while rocking two home runs in the O's 11-4 win over Toronto Sunday. A late-season call-up last year, those two dingers gave Mancini seven homers in first 12 games of his career, becoming just the third player ever to achieve that feat.

In fact, Mancini's bat was so hot, two of his teammates—Craig Gentry and Manny Machado—grabbed his Louisville Slugger C243 and crushed subsequent home runs in the same game.
From Buck Showalter: "So Trey hits his second home run and Gentry grabs his bat and says, 'I'm going to give that bat a try' [and he] hits a home run. Manny says, 'You know what? Give me that bat' and Manny hit a home run so all of them with Mancini's bat -- I've never seen that before."
Ravens Land Monday Night Game in Baltimore. Five years is a long time without a Monday Night Football appearance. But mark your calendars—the Ravens will host the Houston Texans at M&T Bank Stadium four days after Thanksgiving—just one more reason to be grateful come turkey season. The just-released 2017 schedule also has our birds opening up at The Jungle against the Bengals and then, circle your calendars again; the Steelers arrive in town in Week Four.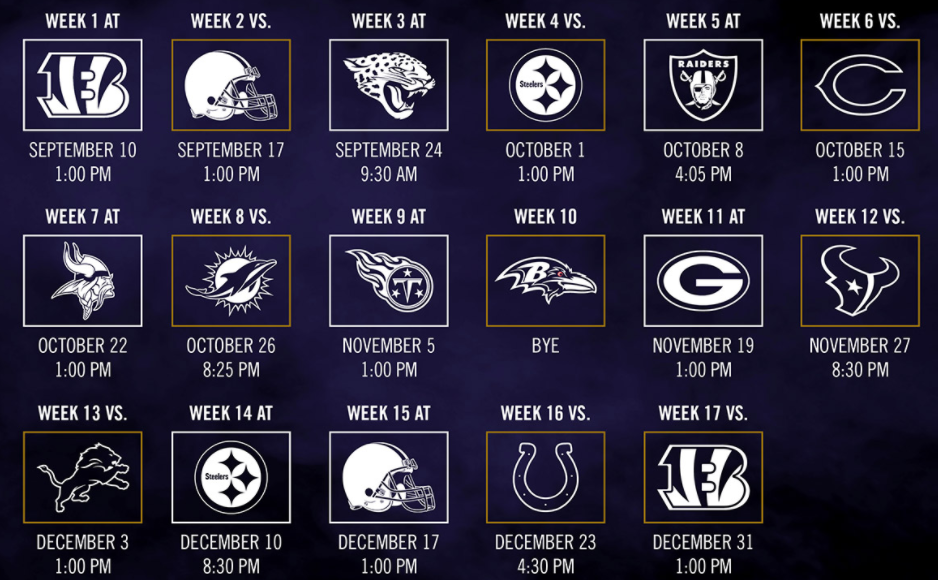 We don't know a lot about the Arena Football League. Just being honest here. We're still getting up to speed on the Baltimore Brigade, our new hometown entry in the indoor league. But we did see that Brigade defensive lineman Dexter Davis was named Defensive Player of Week after posting three sacks, two forced fumbles, and a fumble recovery in the team's 52-49 win over the Cleveland Gladiators. Hey, nothing wrong with having two great pro football teams in Charm City. Nice work Brigade and kudos to Dexter.
Save the Trees. This is what frustration looks like to O's fans: Chris Davis breaking a bat over his knee after a strikeout. While we admire the passion, we'd caution Chris to find a better way to channel his negative emotions. He does strikeout quite a bit (a trade-off for all the homers and RBIs) and something's going to give eventually—either his knees or the folks who make his bats.

CRUSH MAD. CRUSH SMASH. pic.twitter.com/SysHNA6OdL

— Ranting Oriole Bird (@RantingOriole) April 21, 2017
---
---