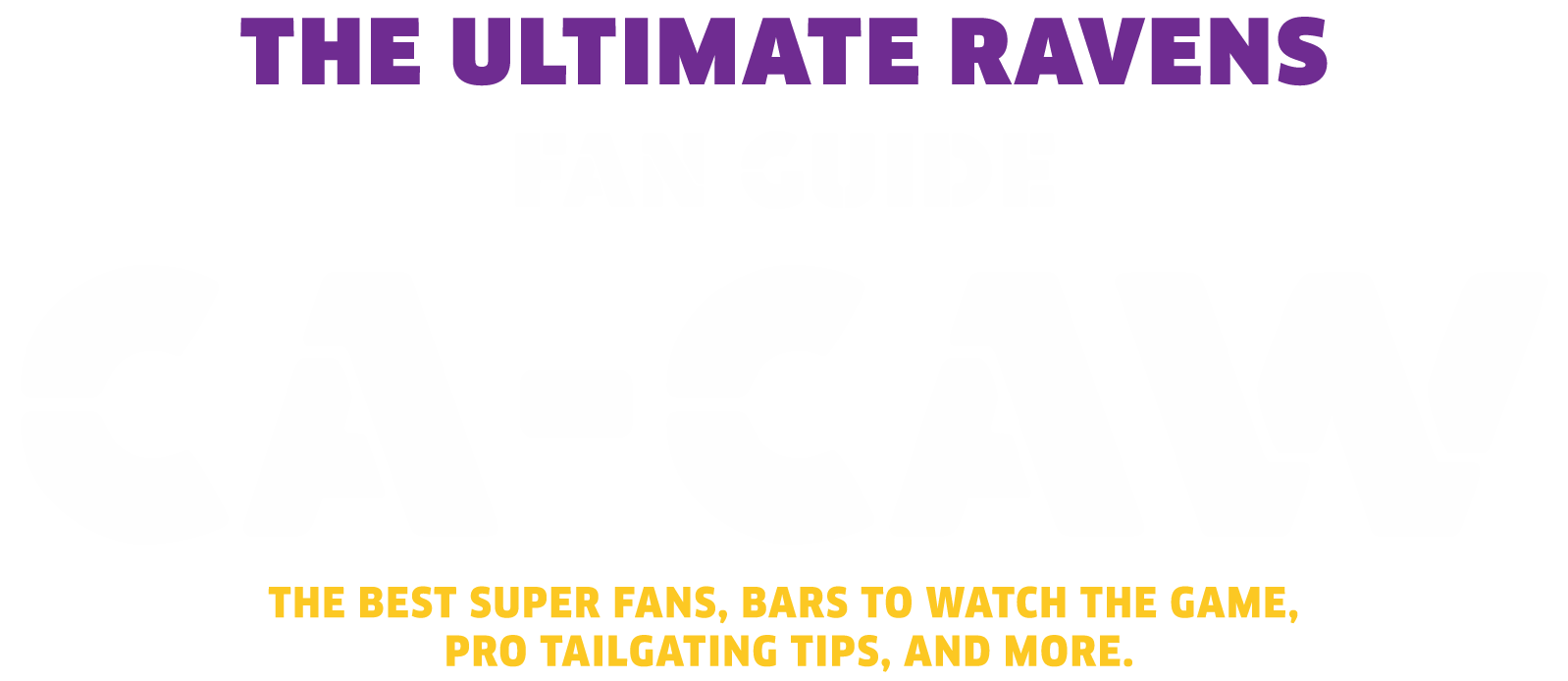 Sports
Ca-Caw!
The Ultimate Ravens Fan Guide
The best super fans, bars to watch the game, pro tailgating tips, and more.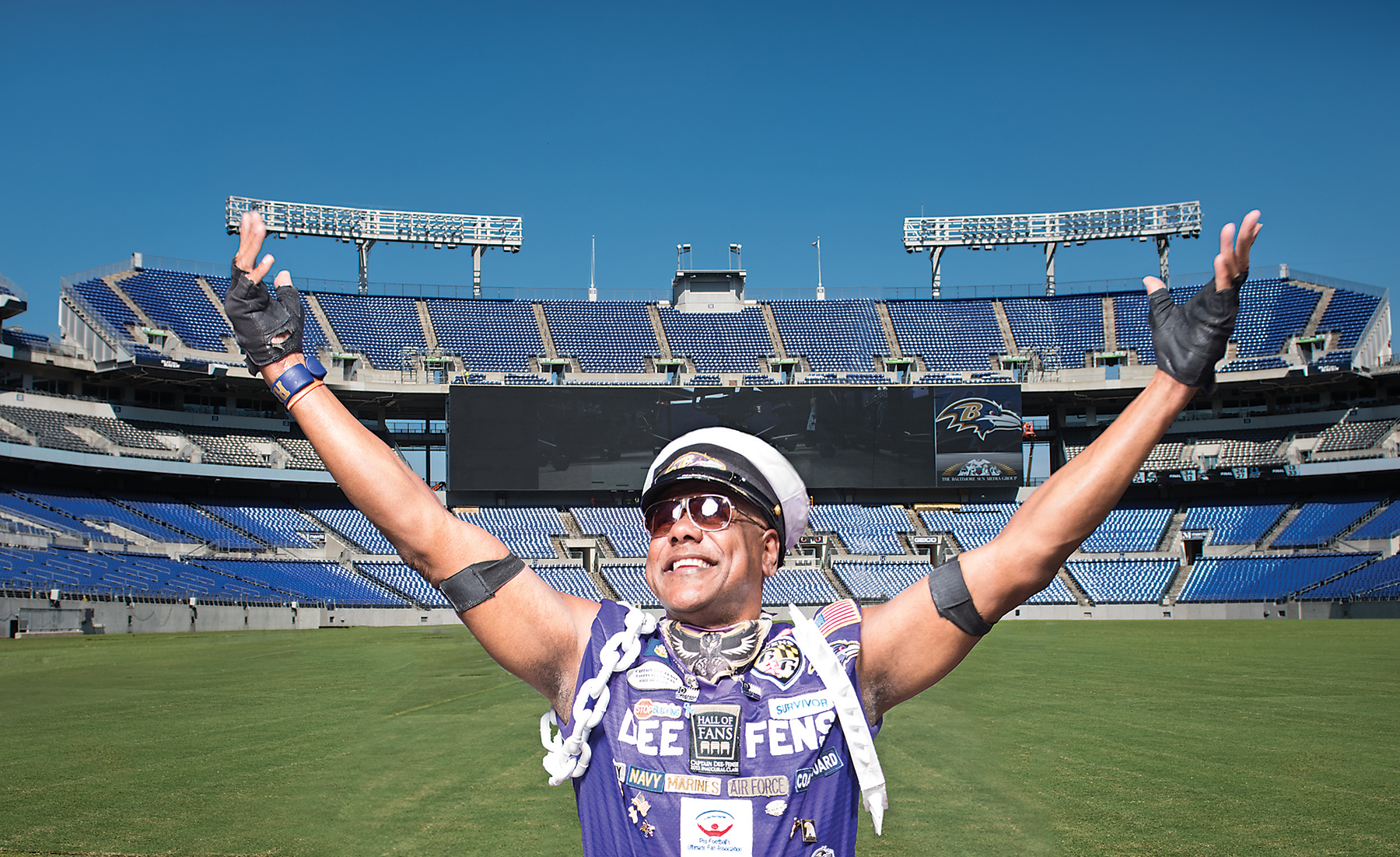 Every fall, as the humidity subsides and the leaves turn crunchy on the sidewalks, shades of royal purple begin to blanket the city. You start hearing the familiar "Seven Nation Army" chant streaming out of sports bars. And every Monday morning, loyal fans passionately analyze the game on talk radio or in office break rooms throughout the region. It's those fans, of course, that make the Ravens the phenomenon they are today. The way this young team in a mid-market city has been embraced is nothing short of impressive. "Our city is not always painted in the best light," says Ravens VP of marketing Brad Downs. "But people who live here have tremendous pride. I go to a lot of road games and you'll see stadiums that are half full—you can't even imagine that here. The fans have adopted the team as a part of their identity." So this guide is dedicated to them, the most loyal fans in the game. We talk to those enthusiastic fans in the stands, provide tailgating tips, round up the best places to watch the game, reveal stadium secrets, and even chat with nose tackle Brandon Williams about what the fans mean to him.
SUPer fans
these ravens devotees wear their purple pride like a badge of honor.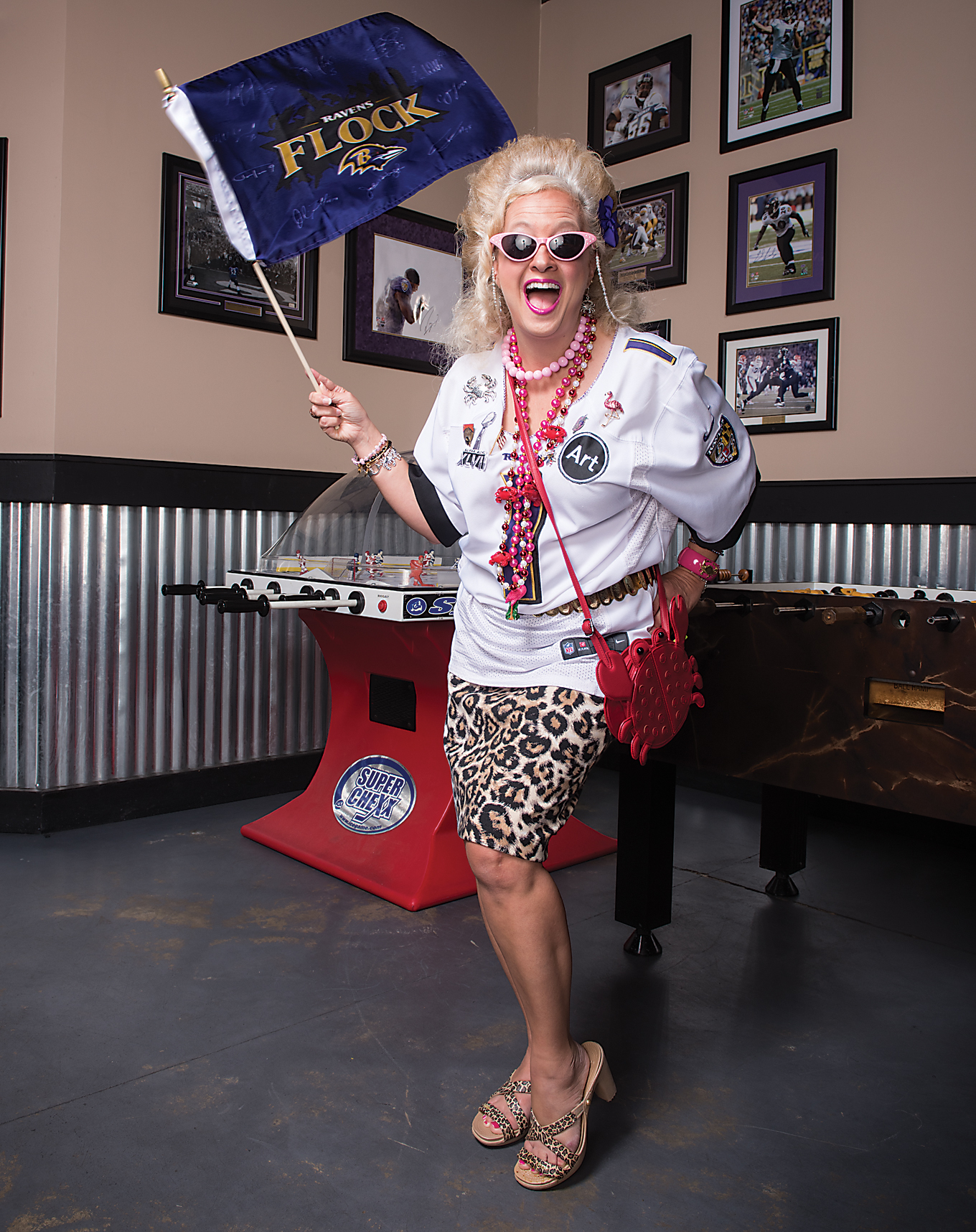 CRABBY PATTY
aka Lauren Mueller
Kingsville resident Lauren Mueller remembers riding her bike to Memorial Stadium as a young girl to catch Colts games. "When they left, everyone was devastated," she says. "So it was natural that I would be a Ravens fan." What was surprising is just how far she took it. As the president of the Chamber of Ravens Nests, a social club for fans, she is always planning events and fundraisers. "It's great because you get together once a month and meet new people," she says. "No matter where you are, you can find people to watch a game with."
"We love standing in front of the stadium and greeting people as they walk in, Just to say Baltimore is a friendly place."
In 2008, her fandom evolved even more when she started dressing like a hon for games— complete with cat's-eye glasses and a beehive. When she was asked to be in the Bel Air parade, organizers inquired if there were others like her. So she started a group called the RavHons, which consists of her, aka Crabby Patty, and Spicy McCormick, Beth Steele, and Natalie Boh. "We love standing in front of the stadium and greeting people as they walk in," she says. "Just to say Baltimore is a friendly place." And in case anyone was worried, she and her fellow hons sport a low beehive on game days: "We don't want to block anyone's view."
Mueller's routine also includes visiting the firehouse across from Lot N, drinking cherry bombs, and watching the marching band.
"I love the people in this city," she says. "When we're watching the game, we're not rich, not poor, not black, not white. We're just Ravens fans."