There were lots of trends at the movies this year, almost all of them good. For starters, it was the year of documentaries. Three documentaries in particular really broke through, albeit for different reasons. The Fred Rogers documentary, Won't You Be My Neighbor? ($22.6 million), served as a kind of balm and lodestar, a reminder of the decency and human kindness that can and must exist in this world. The Ruth Bader Ginsberg biopic, RBG ($14 million), showed us what excellence, professionalism, and a lifelong commitment to justice looks like (all in an 85-year-old, pint-sized, planking frame). And the tantalizing family mystery Three Identical Strangers (12.3 million), with its gradual unfurling of shocking disclosures, appealed to the whodunit podcast set (ironic since such podcasts are essentially modeled after documentaries).
It was also a year that the films began to truly represent America, both in front of and behind the camera. Crazy Rich Asians was a massive rom-com hit with an all-Asian cast. Black Panther was the Marvel blockbuster of the year. Spike Lee's BlackKklansman and Boots Riley's Sorry to Bother You rocked the indie cinema world (and Barry Jenkins' If Beale Street Could Talk is about to). Steve McQueen's Widows was a heist film, brilliantly turned on its head. And talk about Black Girl Magic! From Storm Reid in Ava Duvernay's A Wrinkle in Time to Amandla Stenberg in The Hate U Give, Kiersey Clemons in Hearts Beat Loud, and especially Helena Howard in Madeline's Madeline, young black women gave some of the best and most memorable performances of the year.
Speaking of women—oops, we did it again. For the third year in a row, women gave so many fierce performances, they've relegated Best Actor and Best Supporting Actor to veritable consolation prizes. How to choose between Melissa McCarthy, Olivia Colman, Viola Davis, Rachel Weisz, Regina Hall, Regina King, Glenn Close, Emma Stone, Yalitza Aparicio, Julia Roberts, and the list goes ON? All of those juicy roles can only mean one thing: That Hollywood is recognizing the power of women, at the box office and in the world.
You see? Not all of 2018's news was bad. With that in mind, here are my 20 favorite films of 2018, ranked in order.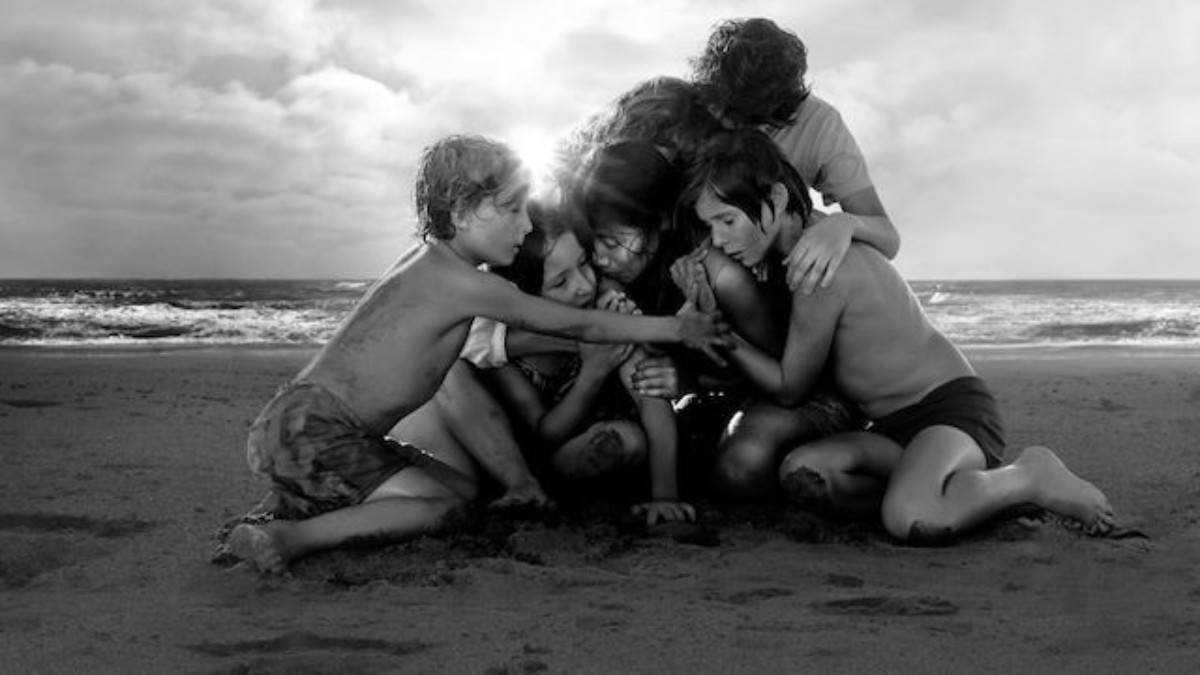 -Netflix
1. Roma
This is why I love cinema. Alfonso Cuarón's largely autobiographical film makes you feel things—big, powerful emotions that absolutely level you. The film, which looks at the events—both quotidian and seismic—that fell upon his upper middle class family in Mexico City in 1970 as seen through the eyes of his beloved nanny (Yalitza Aparicio), is a work of radical empathy. Every detail feels right—intimate, lovingly recreated, but clear-eyed, too. And the film, shot with a 65mm digital camera and presented in stunning black and white, contains some of the most gorgeous and arresting images of the year. A stone-cold masterpiece. My review.

-Fox Searchlight
2. Can You Ever Forgive Me?
A literary, clever, pleasingly sour, and wildly entertaining film about a queer cat lady who masterfully forges letters from great people of note. Marielle Henner's cinematic gift to smart, grown-up film lovers everywhere features the two best performances of the year: Melissa McCarthy as the misanthropic writer Lee Israel and Richard Grant as her desiccated party boy bestie, Jack Hock. The film was even co-written by one of my heroes, Nicole Holefcener. What did we do to deserve all this wonderfulness? My review.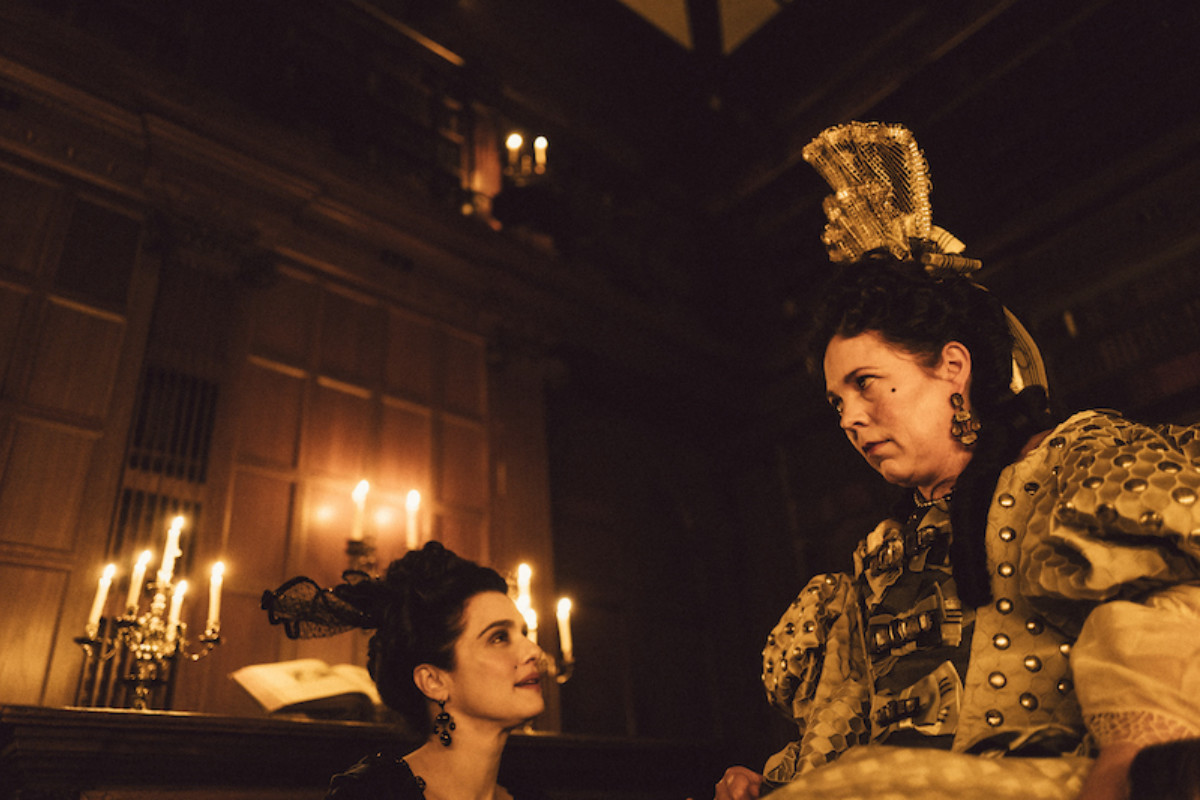 -Fox Searchlight
3. The Favourite
Have you ever seen a trailer and hope the film will live up to your sky-high expectations and then it does?? Yorgos Lanthimos's dark period comedy gave me everything I hoped for: Gorgeous costumes and sets, delectable performances, bitchy wordplay, and a nasty, amoral power struggle in virtually every frame. My review.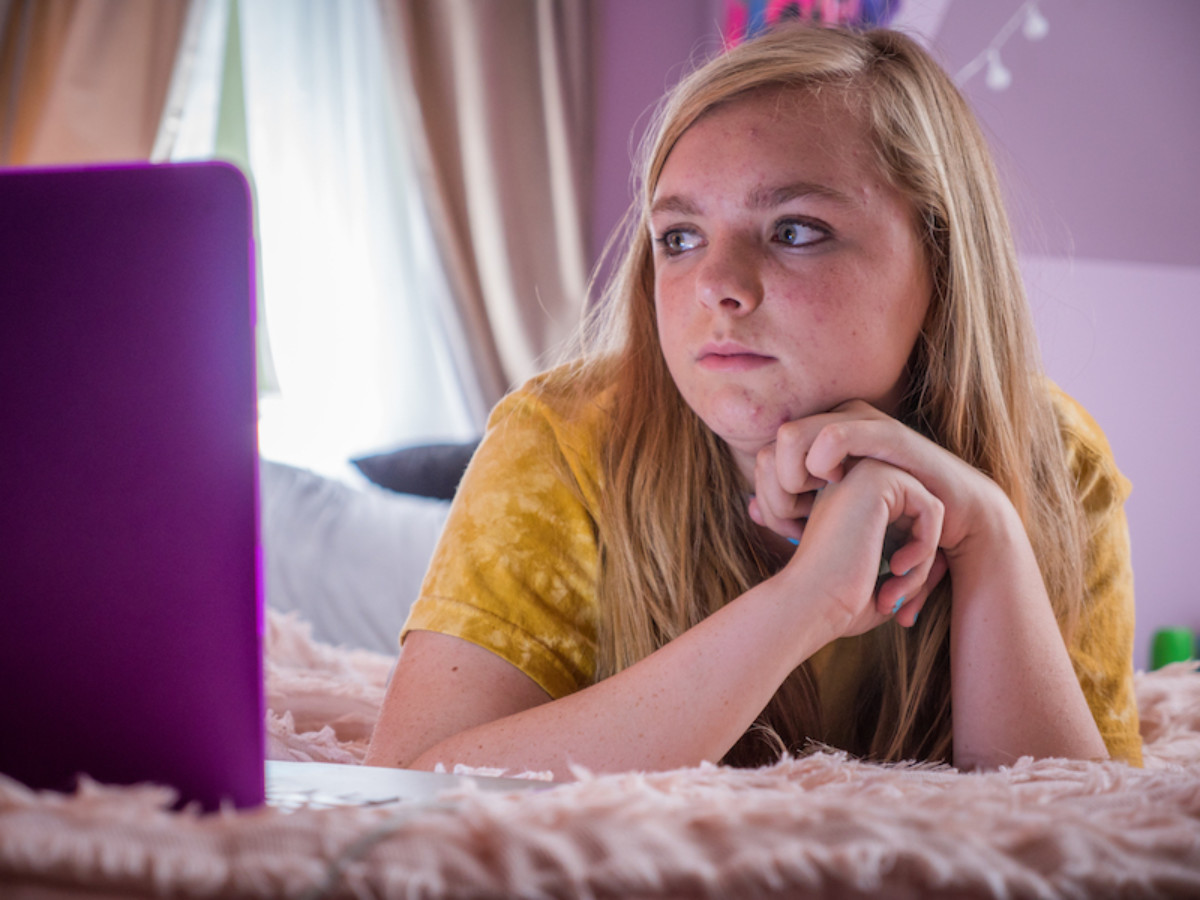 -A24
4. Eighth Grade
If you know an eighth grader, are an eighth grader, or once were an eighth grader, this is the film for you. Bo Burnham's preternaturally empathic film debut takes you inside the head of shy Kayla (remarkable Elsie Fisher), who makes perky YouTube self-help videos to present an aspirational version of herself to the world. Josh Hamilton is wonderful as her doting, and slightly baffled, single dad. The film will give you flashbacks to every single one of your own junior high school mortifications. It feels like a locked diary that has been opened and shared with us all. My review.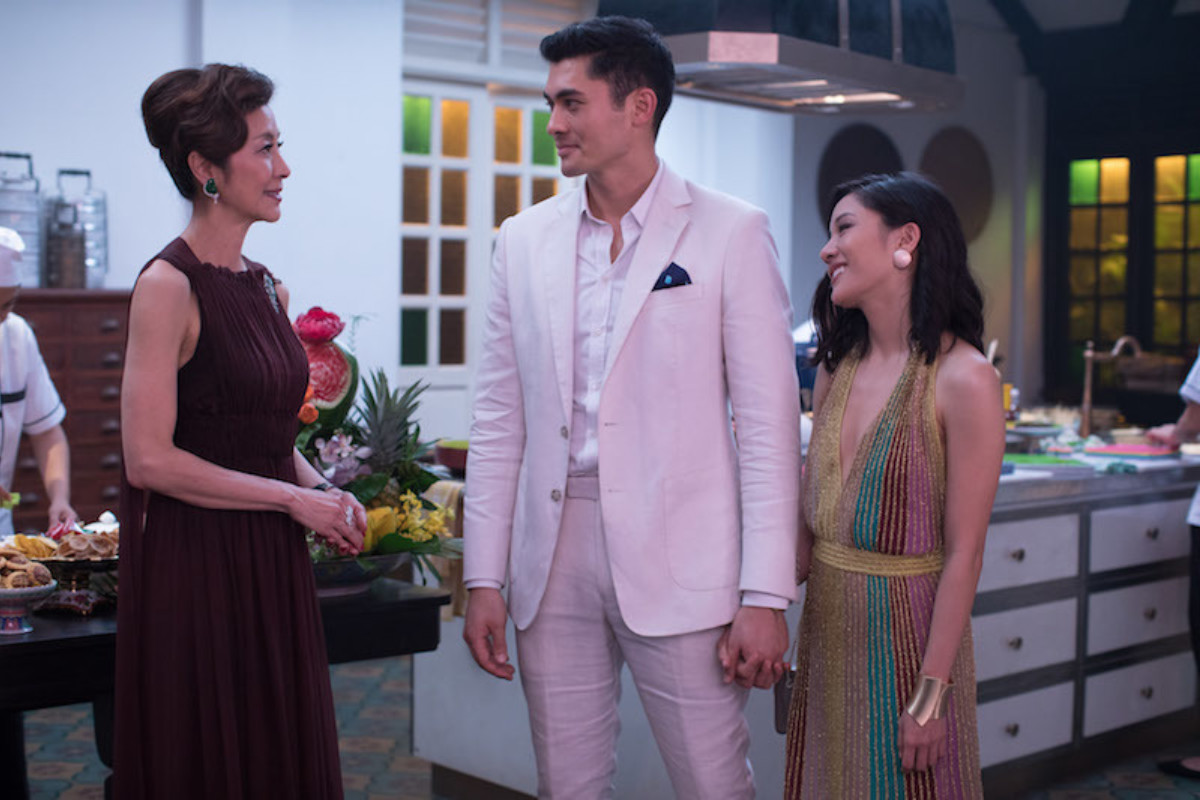 -Warner Bros.
5. Crazy Rich Asians
Good romantic comedies are often described as confections, but Jon M. Chu's Crazy Rich Asians feels more like a whole feast. It's laugh-out-loud funny, swooningly romantic, deliciously decadent, and deeply touching. Oh, and it also provides enough "You go, girl" moments to wear out the snapping fingers on both of your hands. The film tells the story of star-crossed lovers: Rachel (Constance Wu), an Asian American raised by a single mom and Nick (Henry Golding), the heir to a billion-dollar family business. His mother (a wonderfully imperious Michelle Yeoh) disapproves. Can Rachel win her over while staying true to her own values? Does Nick love Rachel enough to leave it all behind? Along the way, the film gives us everything we could possibly want: beautiful clothing, outrageous parties, Asian food porn, gorgeous men and women, and acid-dipped one liners. In the end, though, it would all be for naught if the film didn't have heart and it does. We care deeply about these characters—and the film does, too. My review.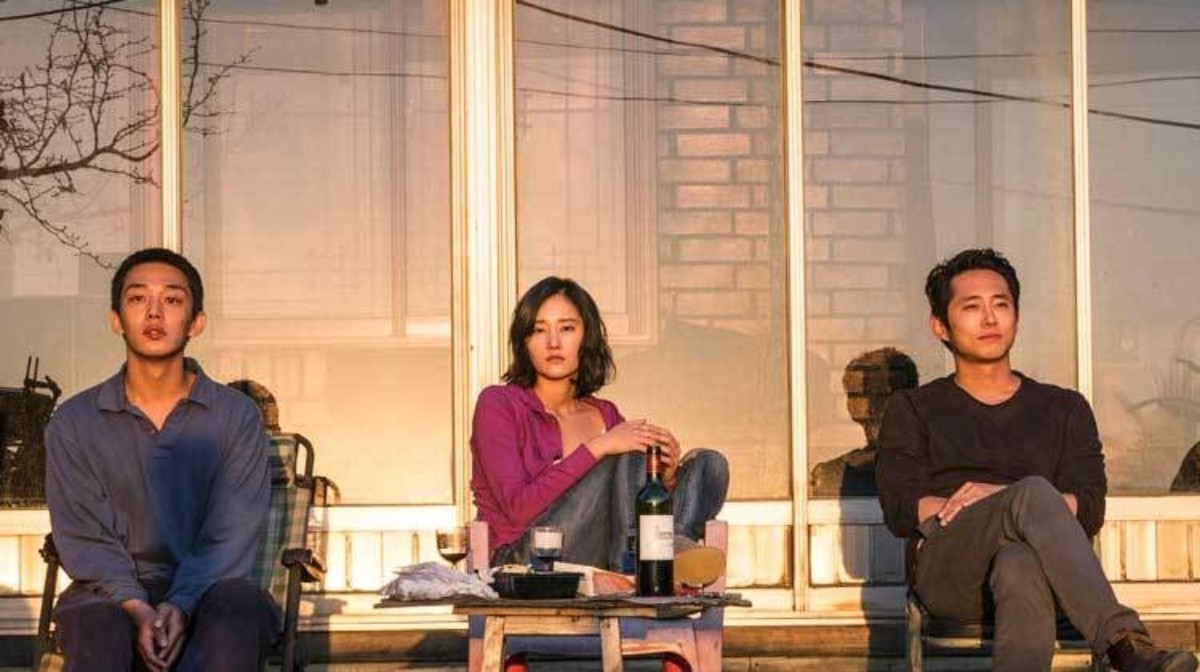 -Well Go USA
6. Burning
Lee Chang-dong's film plays like a vaguely apocalyptic, millennial film noir. Our hero, shy Lee Jong-su (Ah-in Yoo) is a writer, forced to work odd labor jobs in the struggling South Korean economy. He meets the free-spirited Shin Hae-mi (Jong-seo Jun) and is immediately captivated by her. When she goes on safari, he agrees to feed her (curiously MIA) cat, with dreams of what their relationship might look like when she gets back. Instead, she returns with handsome, mysterious playboy Ben (Steven Yeun) in tow. The three form an awkward friendship, with Lee Jong-su glowering jealously and suspiciously at Ben the whole time. Is Ben a grifter…or worse? And what about Shin Hae-mi? Has she disappeared? Or is she simply a fabulist, drifting from one manufactured adventure to the next? The film, about millennial disaffection and the legacy of violence, also explores the way we artificially construct our own reality. Warning: It gets hella dark.
-Sony Pictures Classics
7. The Rider
Existing on the intersection of documentary and narrative filmmaking, Chloé Zhao's The Rider is unlike anything I've ever seen before. Newcomer Brady Jandreau plays a fictionalized version of himself—a young rodeo rider who suffers a grave injury after falling off his horse, and has a plate put in his head. We see Brady as he's slowly recovering—the Frankenstein-like stitches in his skull are gruesome—and we see the after-effects of his accident, including minor seizures that lead to the occasional locking of his fingers. Brady lives with his father and developmentally disabled sister—both played by Brady's real family. He's a loving, even doting big brother, but his true passion is horses. He has a gift with them, a way of keeping them calm, talking to them, "breaking" them. But his doctors have told him he can never ride again. Add to that the pressures of a macho rodeo culture that wants to see Brady back in that ring and it's a nearly impossible temptation. Filled with gorgeous images of horses against a vast South Dakota backdrop and achingly tender scenes between Brady and the horses he loves, this is one of the most beautiful and unusual films I've ever seen.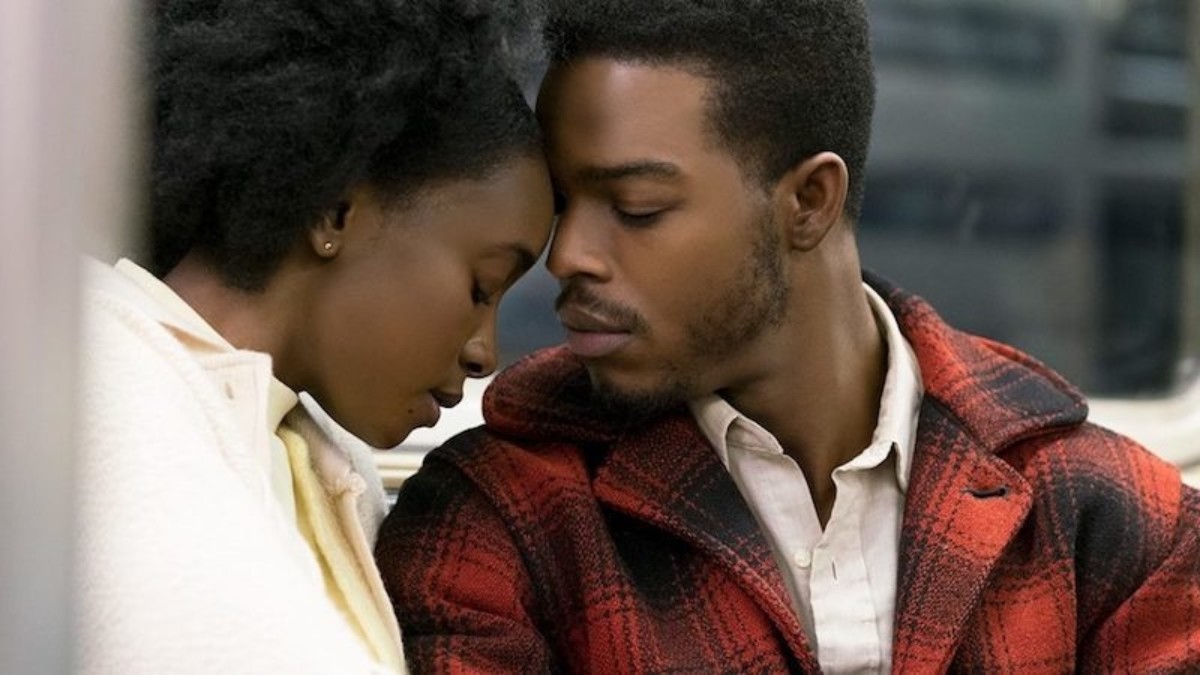 -Annapurna Films
8. If Beale Street Could Talk
Wearing his influences on his sleeve—Wong Kar Wai, Todd Haynes, Martin Scorsese—yet nonetheless speaking in a cinematic language all his own, Barry Jenkins has solidified his place as one of the best directors of the 21st century. His follow-up to Moonlight is an adaptation of the James Baldwin novel about the pregnant Tish (Kiki Layne) who fights for her man "Fonny" (Stephan James) when he is falsely imprisoned for rape. Tish's family rallies around her and Fonny—her mother (Regina King) even makes the journey to Puerto Rico in attempt to persuade the victim to recant her accusation—while his mother takes out all her rage on young Tish. The film cuts between scenes of Tish and Fonny's tender, sexy, bohemian romance and the frustrating aftermath of his imprisonment. We watch as this beautiful young man—so good, so filled with light and promise—slowly begins to lose hope. The film is gorgeous, saturated with rich tones of deep red and mustard and brown, and the haunting, jazzy score by Nicholas Britell helps maintain the mood. Like all of Jenkins' films, If Beale Street Could Talk will alternately stir your blood and soothe your soul.
-Twentieth Century Fox
9. Widows
A genre film that breaks all the rules of the genre, Steve McQueen's Widows is a heist film that's sneakily about female empowerment. In short: After their criminal husbands die on a job, their widows—led by a ferociously determined Viola Davis—decide to pull off the next heist themselves. Standing in their way: gang leader Jamal Manning (Brian Tyree Henry) and his terrifying brother (Daniel Kaluuya), as well as a corrupt politician (played with smug entitlement by Colin Farrell). All the performances are aces—but Davis, Kaluuya, and Elizabeth Debicki, as a beautiful woman who's sick of being anyone's whipping post, are the real standouts. Once again, McQueen proves that he's a director of enormous imagination, talent, and verve. My review.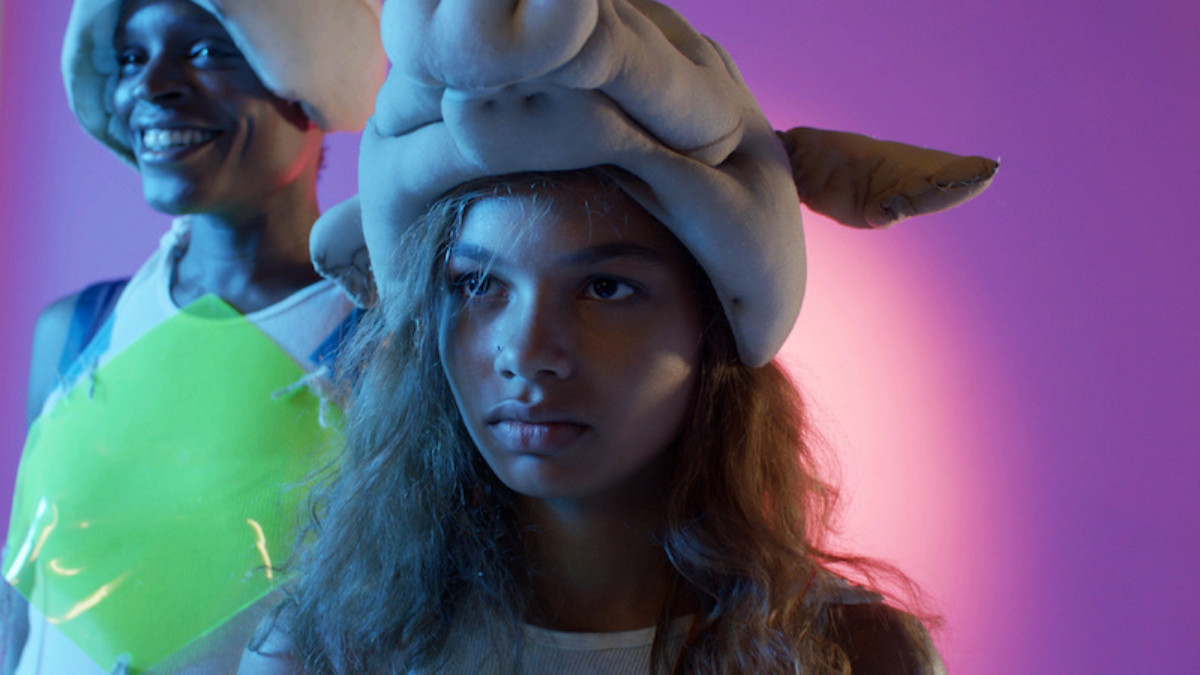 -Oscilloscope Films
10. Madeline's Madeline
It's hard to properly describe Josephine Decker's Madeline Madeline. If I were to merely recount the plot—a troubled but brilliant girl gets deeply involved with a cult-like experimental theater troupe, much to the consternation of her mother—it would sound almost conventional, but it's anything but. Instead, Decker combines dream-like imagery, improvisation, and even some elements of horror to create a thoroughly singular cinematic experience. Molly Parker, as the charismatic but exploitative director of the troupe, and Miranda July, as the overly protective mother (they are presented as unwitting doppelgängers of each other) are both wonderful. But it's newcomer Helena Howard, as Madeline, who gives an utterly mesmerizing, star-making performance. My review.

-A24
11. First Reformed
Paul Schrader's films is a meditation on religion, the fragility of the human form, and man's endless capacity for corruption. Ethan Hawke, as a priest having a crisis of faith, is brilliant, as is both Schrader's restrained direction and his righteous yawp of a script. My review.

12. A Star is Born
One of the most satisfying films of the year. Director Bradley Cooper infuses his version of the classic melodrama with sensuality and grit and you-are-here immediacy. Cooper is great as the fading rock star, but Lady Gaga steals the show as the woman he discovers and falls for, as well she should. My review.

13. Won't You Be My Neighbor?
This documentary about the kind and compassionate Fred Rogers was the film the world needed—and the world responded in kind. My review.

14. Private Life
Tamara Jenkins has only made three feature films and they've all been unbelievably good. This one, about a couple of middle-aged intellectuals (wonderful Kathryn Hahn and Paul Giamatti) hoping to conceive a child, who guiltily propose using their niece (Emily Robinson) as a surrogate, is smart and spiky and insightful. The film takes you through all the emotional extremes and bodily humiliations the couple endures and even dares to flirt with the question: Is the couple truly desperate to conceive, or are they using the endless drama as a way to—somehow, any way—stay connected? (P.S. Tamara Jenkins needs to make more movies.)
-Bleeker Sreet
15. Leave No Trace
A heartbreaking love story between a father and a daughter directed by the insanely talented Debra Granik. Veteran Will (Ben Foster, who will wreck you), suffers from PTSD. He's living in the woods, deep off the grid with his 13-year old daughter, Tom (astonishing newcomer Thomasin McKenzie). He adores her and would do anything to protect her. Their life is an idyllic one, to a point. It's when they are captured and brought to a veteran's treatment center—and later, a trailer park community—that Tom sees that she craves the real world and human contact as much as her father repels it.
16. BlackKklansman
It's been a while since the great Spike Lee has fired on all cylinders like this. His film, based on the true story of a black detective (John David Washington, Denzel's kid) who infiltrated the Ku Klux Klan in the early 1970s with the help of a Jewish surrogate (Adam Driver), is unnerving, darkly funny, and edge of your seat exciting. The ending, which could have seemed manipulative in lesser hands, feels powerful and earned.
-IFC
17. Wildlife
In his directorial debut, the actor Paul Dano has made an achingly intimate and lovingly composed coming-of-age film about Joe (Ed Oxenbould), a teenage boy watching the erosion of his parents' marriage in early 1960s Montana. As the film goes on, each of his parents become less glamorous, more flawed, more real in Joe's eyes—and the performances by Carey Mulligan and Jake Gyllenhaal, as his parents, cannily reflect that perception. The film's quiet power sneaks up on you. The final scene is an unexpected gut punch. My review.
18. Happy as Lazzaro
Alice Rohwacher's film contains elements I normally resist: explicit religious allegory and magical realism. But it held me in its thrall from the opening frame and never let go. At first, we are strictly in neo-realism terrain as we watch a village of poor sharecroppers living a secluded and anachronistic life in the countryside of Italy (when a character pulls out a cellphone, it's downright jarring). Our hero is young Lazzaro (Adriano Tardiolo), a simple and sturdy and content young man who seems incapable of resentment, not even when his neighbors boss him around. When the mistress of the manor arrives, bringing her glam-punk son along with her, he takes a liking to Lazzaro, and even suggests they might be half-brothers. Then the truth of the village is revealed, and we see how the world of humans repels simplicity and decency and grace. The second half of the film slides into that magical realism realm. I won't spoil it here. Suffice it to say, the film is a mesmerizing heartbreaker.
19. Sollers Point
This might be local auteur Matt Porterfield's most commercial film to date, while still retaining his astonishingly lived-in sense of working class Baltimore. Our hero is 26-year-old Keith (McCaul Lombardi), sweet, but not too bright, and handsome in a coiled, skuzzy kind of way. He's just out of Jessup and, after 9 months of house-arrest, is trying to stay clean, but forces are conspiring against him. All around, he encounters his past: disappointed loved ones and relatives, pissed off ex-girlfriends, gang-bangers who want him back in the fold. And he's a master at self-sabotage, too, always seeming to take the wrong path when life offers him a crossroads. Baltimore native Lombardi plays Keith as taciturn, wary, and wounded. You sense the futility in rooting for him, but you do all the same. It's a star-making performance.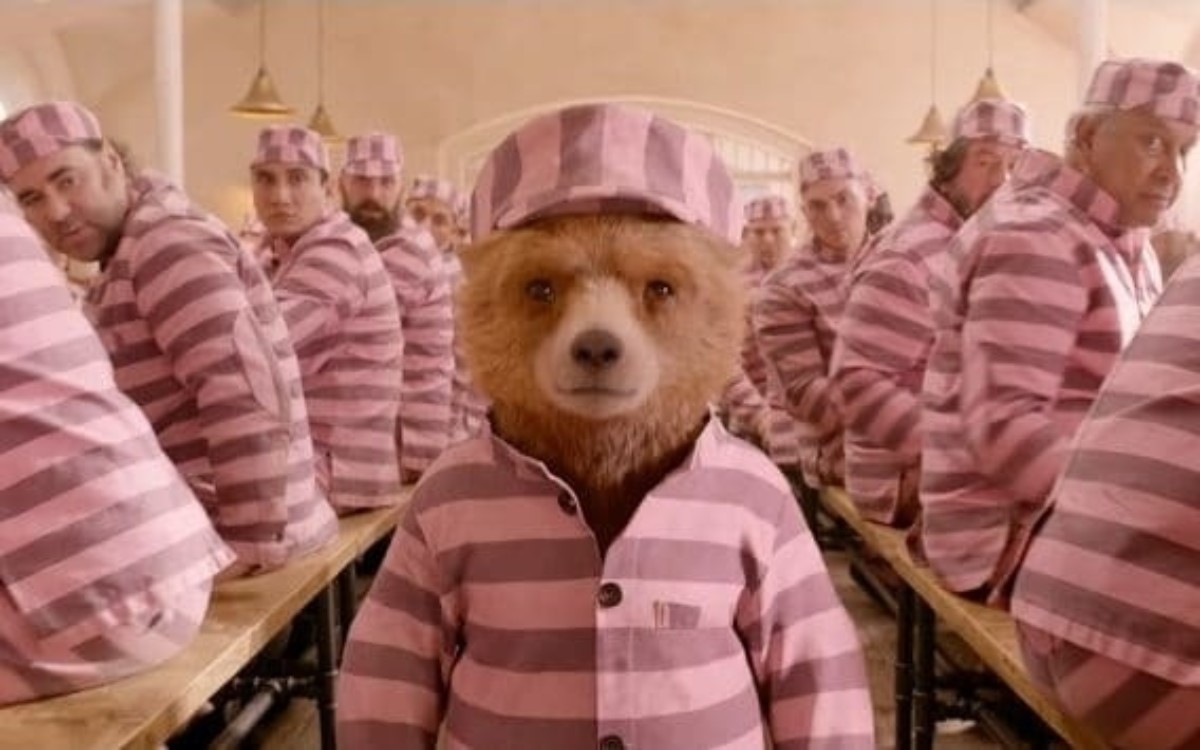 -Warner Bros.
20. Paddington 2
Forget the number after the title, this sequel is filled with imagination, visual wit, and gobs and gobs of charm. (Think of it as Wes Anderson meets Nick Park.) All the human performances are wonderful, but Hugh Grant is a standout as a has-been actor desperate to reclaim his fame and fortune. And Paddington is another one of those perfect heroes for our time—a little bear so decent and kind, he can't help but to rub off on those around him —even hardened criminals! (Can they screen this film in Washington?) Word to the wise: You'll want a marmalade sandwich after seeing this. Resist. Marmalade is gross.
---
---