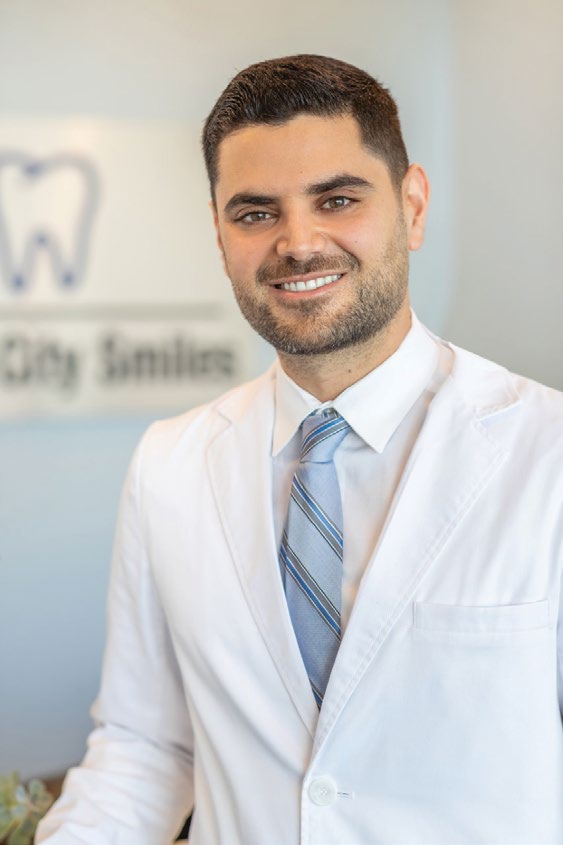 At Charm City Smiles, Dr. George Kreisheh is committed to providing the proactive and personalized care you deserve in family and cosmetic dentistry. Dr. Kreisheh and his entire team are dedicated to your comfort while helping you achieve and maintain your healthiest smile.
Conveniently located in Padonia Village Shopping Center, his state-of-the-art practice uses the latest technology to make your visit as pleasant and seamless as possible. At Charm City Smiles, they embrace paperless charts, digital X-rays, 3D scans, and more. Dr. Kreisheh also participates in continuing education courses across the nation to stay on top of industry advancements. In addition, he was awarded by the American Academy of Prosthodontics for his outstanding achievements in the field.
Beyond embracing cutting-edge equipment for long-lasting smiles, Dr. Kreisheh is focused on building long-lasting relationships with each patient. Compassion is at the center of his treatment philosophy. His approach to care is based on six core values: empathy, professionalism, generosity, gratitude, kindness, and communication.
George Kreisheh, DMD

Visit Website