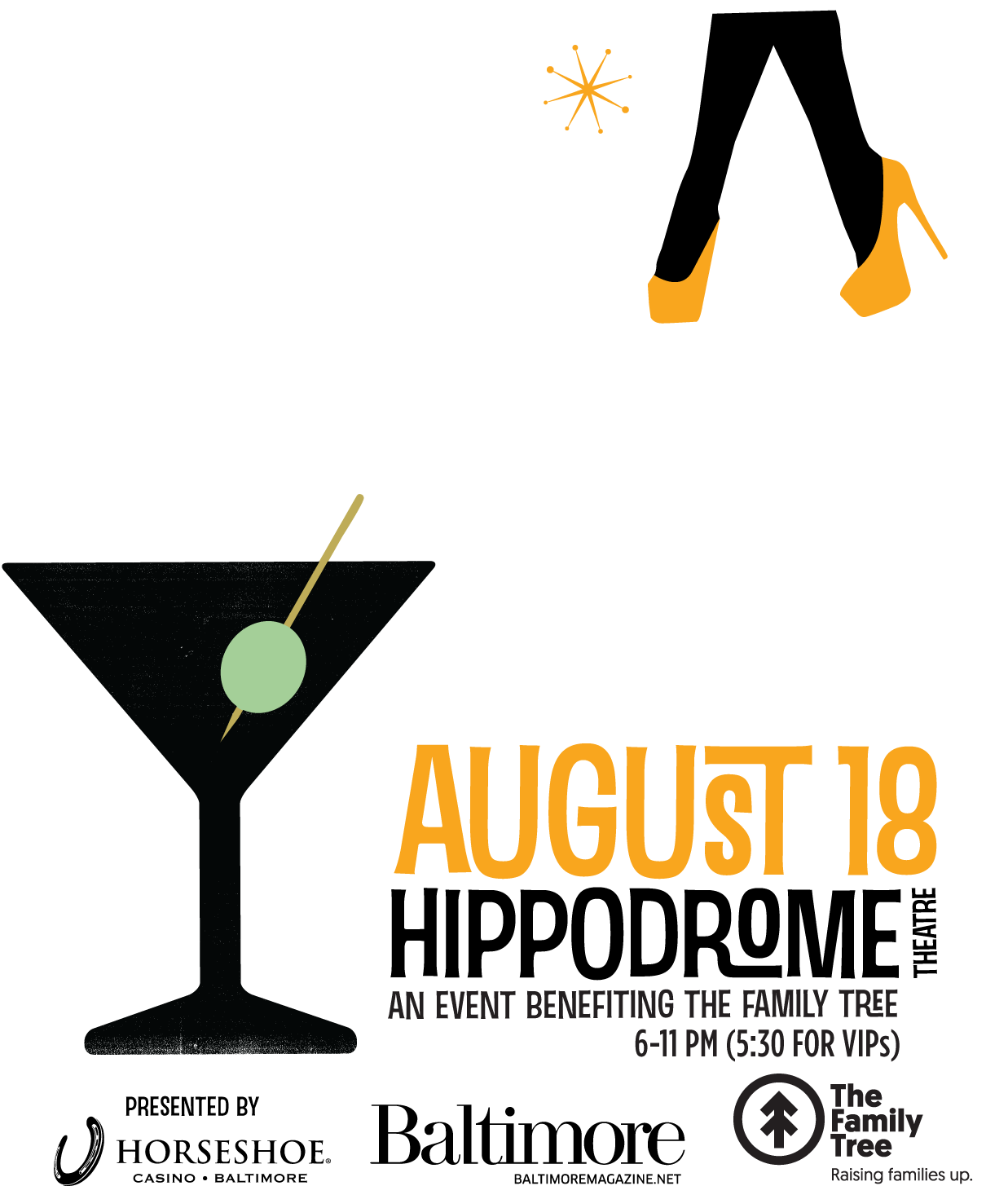 Ladies and gentlemen, mark your datebooks for the party that will stand the test of time. Join us in celebrating the finest our city has to offer at the annual Best of Baltimore party, 6-11 p.m. (5:30 p.m. for VIPs) on Thursday, August 18 at the Hippodrome Theater.

• Tastings from dozens of the area's "Best" restaurants featured in our August Best of Baltimore issue
• Specialty luxury lounges
• Handcrafted cocktails and exceptional brews
• Delicious desserts
• Live music
• And more!
The Family Tree leads Maryland in preventing child abuse, connects caring communities, and builds strong families to improve society for generations.
---

Channel your inner Twiggy or Draper and get back to the swinging '60s. Think color blocking, bold geometric patterns, and slim fit suits.
Check out the Baltimore magazine Pinterest page for inspiration.
---

Hippodrome Theatre
12 N Eutaw St, Baltimore
---
PARKING
Baltimore Grand Garage (attached to theatre)
5 N Paca Street, enter on Paca St.; 410-706-6603; Open 24 hours.

Live music from Bosley and DJ Kopec plus sounds from Paul Soroka, a multi-instrumentalist, in the VIP lounge.
---

---

---