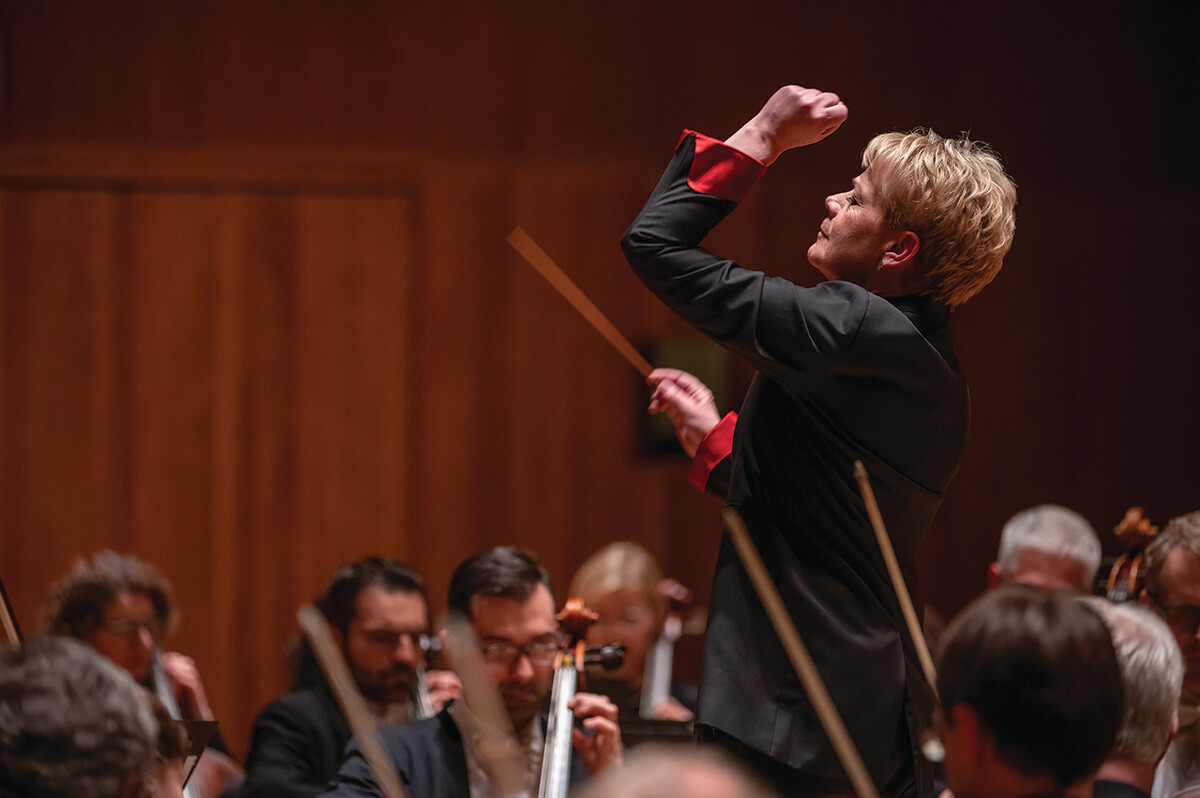 Baltimore Symphony Orchestra
1212 Cathedral St., Baltimore, MD 21201
Serving all of Maryland, from students to seniors, our performances are held in our two world-class halls, as well as in community centers, churches, schools, and performing-arts venues. With the motto of "Music has the power to change lives," the BSO has been recognized as one of the country's leading orchestras and one of Maryland's most significant cultural institutions. Bringing world-class, live performances to more than 275,000 people through 150-plus events annually, it also has new digital offerings at BSOmusic.org/ OffStage. The BSO's 75 full-time orchestra core perform the highest quality symphonic music of all eras, and are committed to engaging, inspiring, educating, and serving their audiences, making Maryland a vital cultural center.
Under the direction of Music Director Marin Alsop, the orchestra, founded in 1916, is internationally renowned and locally admired for its innovation, performances, recordings, and educational outreach initiatives so that people of every age have access to education and enrichment. Since 1982, the BSO has performed at the Joseph Meyerhoff Symphony Hall in Baltimore, and since 2005, with the opening of The Music Center at Strathmore in North Bethesda, the BSO became the nation's first orchestra performing its full season of classical and pops concerts in two metropolitan areas.
To get involved, enjoy our Annual Gala, to be held on June 20, 2021, which will celebrate Marin Alsop's extraordinary 14-year tenure as Music Director as it comes to a close. And become a member: Each year, more than 3,500 households enroll, supporting the BSO's mission above and beyond concert ticket revenue. Because while attendance is important, contributions cover more than 60 percent of the orchestra's annual budget – and that need is even greater in these times of social distancing. Members receive access to the BSO's extraordinary musicians, an insider look at Maryland's largest cultural institution, and perks to enjoy concerts – online, on-air, or in person
Attend a concert (virtually or, eventually, in person), bring a friend, and support the BSO. Whether you're an amateur who wants to play side-by-side with the musicians, a family with young children, or want to hear the greatest music of the past 250 years and today, there is something for everyone in the BSO's programming. Link for donations: bsomusic.org/donate.