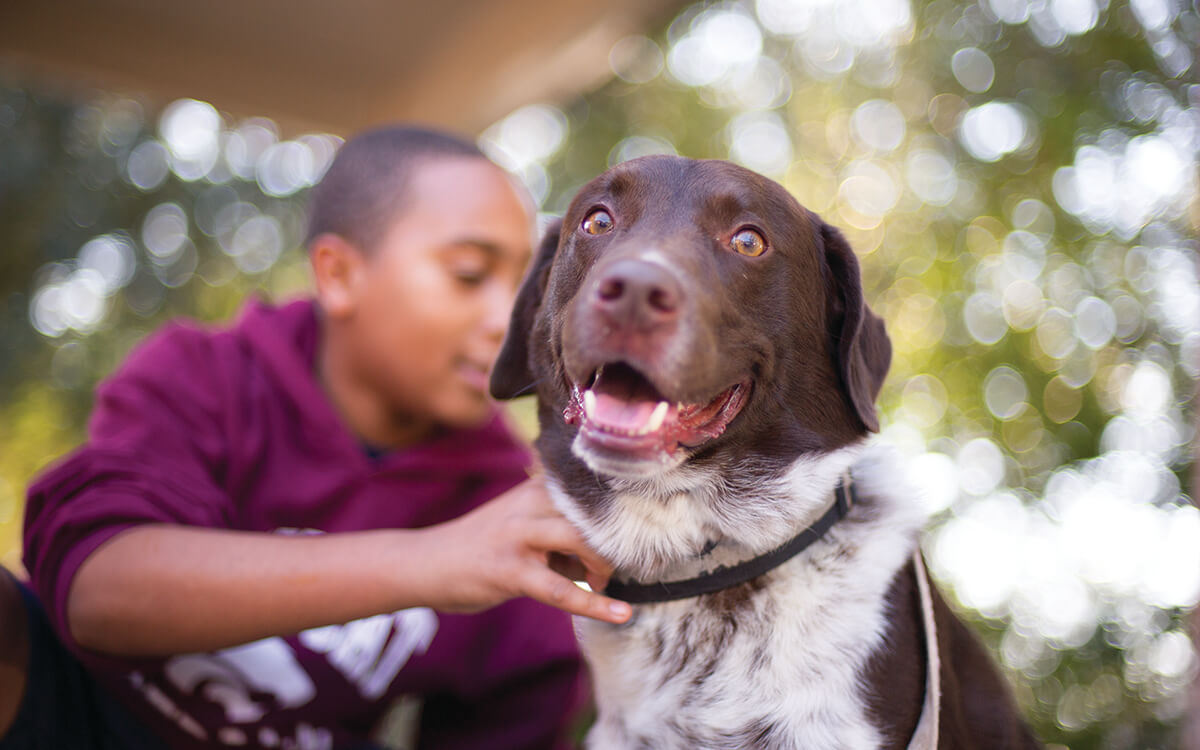 CARE (Companions and Animals for Reform and Equity)
420 Dunkirk Rd., Baltimore, MD 21212

CARE is using evidence-based tools and narratives to inspire animal welfare organizations and others to be more inclusive and less biased. CARE seeks to create a community-owned support network of individuals and organizations to keep pets with families—all in an effort to save more companion animal lives and elevate the value of all human life.
CARE believes in the inherent goodness and dignity of all people: formerly incarcerated, people without homes, senior citizens, renters, families with small children, and all people of color. CARE's board is majority-BIPOC (Black, Indigenous and People of Color) led, and CARE is one of the very few BIPOC-run animal welfare organizations.
CARE has a BIPOC-led research and development department collecting never-before-valued data on BIPOC communities and biases with the intention to be the go-to resource, partner with like-minded organizations, and share to mitigate biases and find systemic solutions. We have worked with Harvard's Project Implicit and are currently working with University of Tennessee.
CARE is creating CARE Centers across the country. CARE Centers are centered in the community and led by community members. Community members are to be paid, have a seat at the table, and be delivering the message. We know there is community wisdom and rather than work from the shelter down, CARE is working from the community up. This methodology is preventative and sustainable.
CARE knows that the best way to communicate effectively is through storytelling. We have created a few PSAs to promote inclusion and we are working on a documentary. Our goal is to share the mission and sustain new BIPOC funding.
CARE has been consulting with other nonprofits on their journey for equity. After a year of training and COVID restrictions, CARE is now developing an online course for organizations to begin their journey into racial equity, diversity, and inclusion. We realize everyone is in a different place and want to help meet people where they are. This will be available on Maddie's® University late Fall. Find out more information at university.maddiesfund.org.