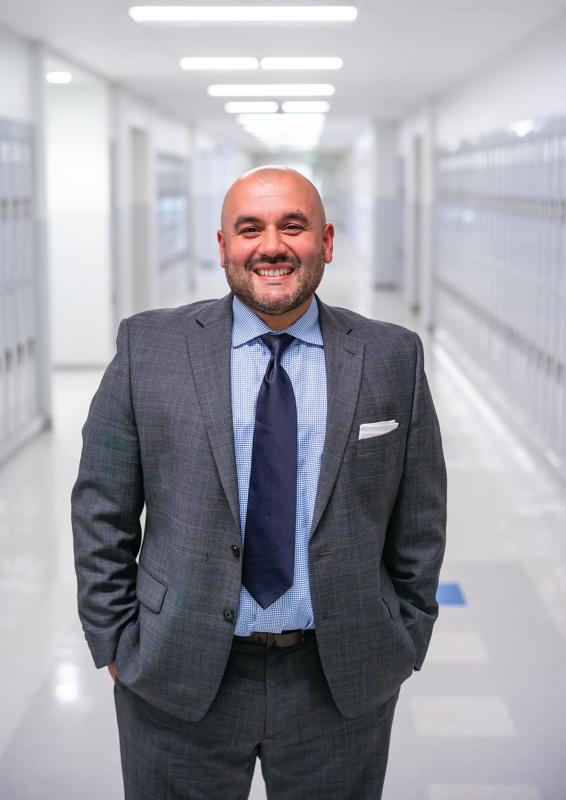 Mary E. Rodman Elementary School
David Guzmán
When David Guzmán arrived at Mary E. Rodman Elementary School in 2017, he was tasked with turning around one of the lowest performing schools in the state. Just 3 percent of the student body was proficient in math; reading proficiency was at 5 percent. There was an absence of positive after-school activities available. Fast-forward just two years, and the story at Mary E. Rodman has changed drastically.
The school has surpassed the district averages in proficiency, making double-digit gains as a result of Guzmán's push for small-group instruction. Positive reinforcement for students in need of extra attention was another priority. "Having a designated staff member check in three times a day changes the narrative for kids going through issues at home," Guzmán says. "We're not just reacting to misbehavior, but connecting to them regularly so they know someone cares."
While Guzmán is proud of raising the bar academically, his definition of success is about much more than test scores. Growing up in a rough neighborhood in the Bronx heavily affected by the crack-cocaine epidemic, he credits after-school programs with saving him from becoming another statistic. It's through this lens that he's created an engaging, family-like environment at Mary E. Rodman, one where virtually every teacher runs an after-school program free of charge to students. From the debate team to the cheer squad to the tennis club, students are able to explore their passions and build relationships with staff. "It's an all-hands-on-deck culture," Guzmán says. "It's so important to create these opportunities for kids that are about more than just data points of school success."
It's not just the kids that Guzmán is lifting up. He's passionate about making professional development meaningful and relevant for teachers, and is the first to admit that he tends to go overboard in doling out school gear to build a sense of camaraderie and pride. "In an ideal situation, students are coming to my office when they need to be celebrated, rather than admonished," Guzmán says. "As a principal, that's my goal!"
Meet the other winners here.