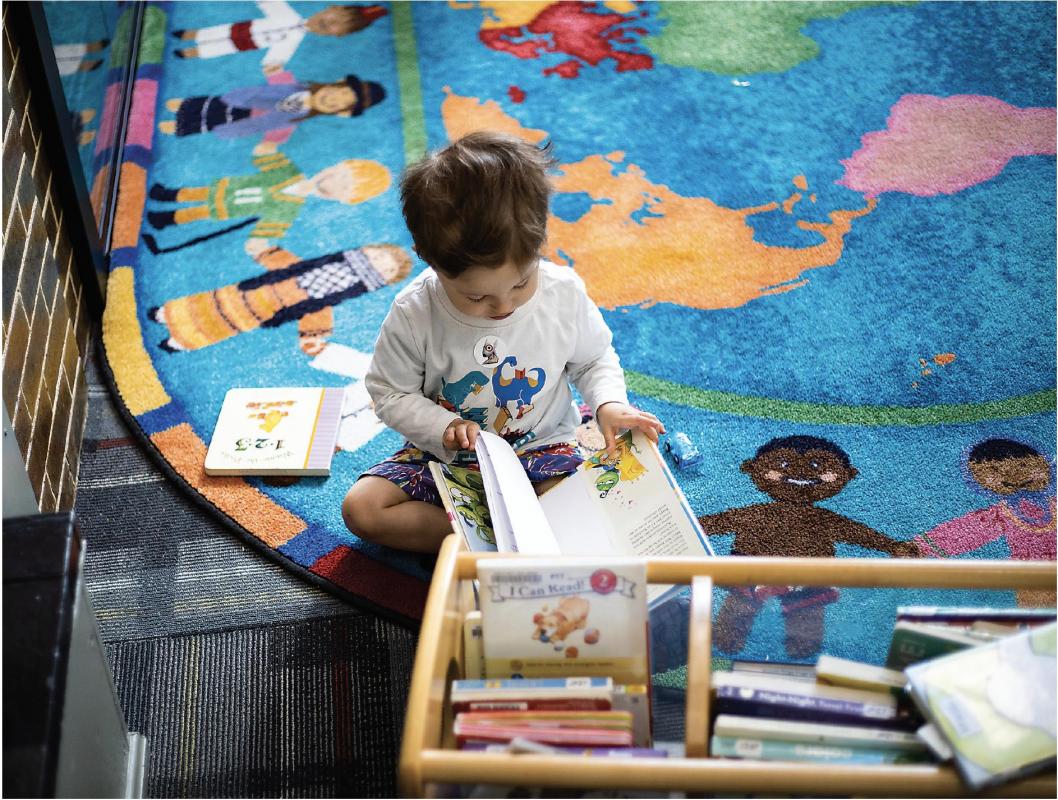 Enoch Pratt Free Library
22 branches, 3 mobile units, open 24/7 online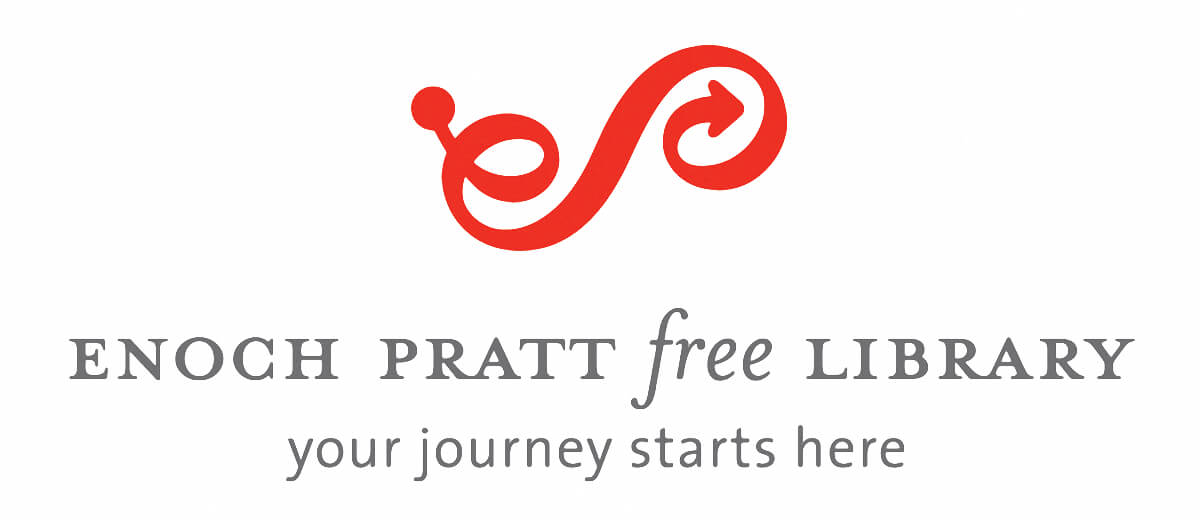 March 13th was one of Heidi Daniel's most difficult days. That was the day the Pratt Library joined thousands of libraries around the country in closing its doors because of the coronavirus.
"Anyone can come in," says Daniel, the Pratt Library's President and CEO. "That's the fundamental belief behind libraries. It felt antithetical to our mission, but I also believe that a library is only as good the people it serves, so public health is pretty much the only reason to close."
What's a library without its buildings? A lot, it seems. In the days following, the Library shifted its programming online, purchased educational databases for distance learning, and promoted its electronic library card, giving users instant access to books, audiobooks, and streaming media—and gained more than 3,000 new card holders in the first month.
"I often tell people that libraries are about more than books, they are about community—a chance to connect. So when you take away the physical space, it's hard. We have had to reimagine library services in a short period of time," Daniel adds. So the Library looked at what the city needed, and the answer came almost immediately—Internet access.
Digital inequity was an issue well before the pandemic, with 40 percent of households without Internet and one in three lacking a computer. City residents have relied on the Library for digital access for decades, so when COVID hit, the inequity became even more pressing. In response, the Library boosted Wi-Fi at eight locations, deployed its mobile units to disconnected neighborhoods, and is now loaning mobile hotspots and Chromebooks through a new Library of Things program.
Now the Pratt is applying lessons learned to ensure it remains a part of the new digital landscape. Adults can apply for an online scholarship-based program to get high school diplomas; homeschool kits are available for parents that include Chromebooks and printers; and conversations with speakers like Anthony Ray Hinton and Jon Meacham will be presented virtually. None of this would be possible without the generous private support the Library receives from the community.
"I have learned just how passionate Baltimore is about its library," says Daniel. "When you support the Pratt, you're supporting the city because we are everywhere."
Limited resources and the work needed to have buildings open safely will impact staffing, programming, and branch hours. In June, several locations opened for Sidewalk Service, offering books, materials, and remote printing.
"I'm very excited to see kids rushing through our doors for a story time, to be able to say to that job-seeker, 'Come on in, we're open,' but I'm also thrilled to be able to proudly say that we never really closed."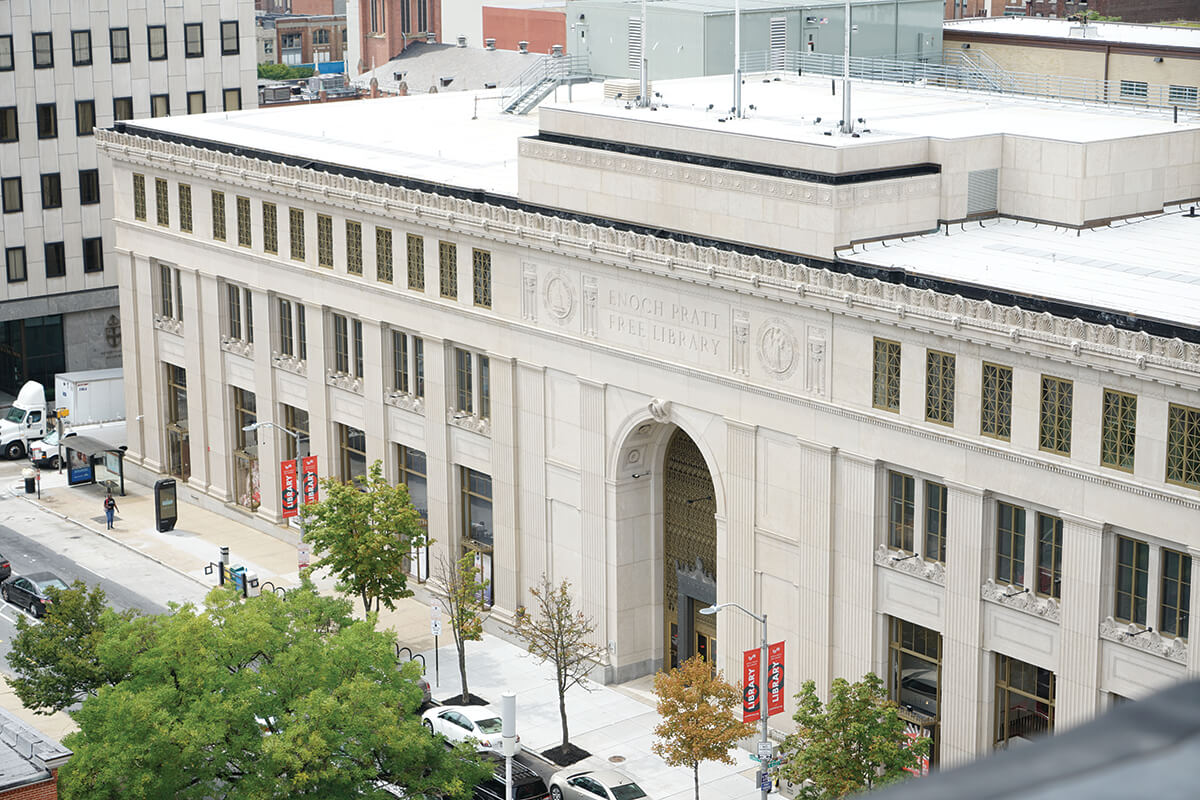 Virtually or within our branches, the Pratt's programs are available to all of Baltimore… for FREE!
• Baltimore city school students can access dozens of digital education platforms online 24/7 to help aid in distance learning. Students can read, listen, and watch a wide variety of materials online with just their Pratt library card
• A new Library of Things initiative loans more than 300 Chromebooks and hotspots to promote internet connectivity around the city—teens can also check-out tablets that act as hotspots!
• The Pratt's new Community Wi-Fi program deploys two mobile units to disconnected neighborhoods to provide free internet access—you can also access the internet through our Drive-In Wi-Fi at eight branches.
• Anyone can access our e-Collection of thousands of books, magazines, movies, and more with just their library card. The Pratt recently increased its collection of books focused on social justice to meet increased demand
• The Library's Outreach Program Assistants and Social Workers are out in the community, addressing needs of families in vulnerable communities and bringing critical library services directly to them
To find out more about the Pratt visit online at prattlibrary.org. Or to find out how you can support the Library's work, call 410.396.5275.