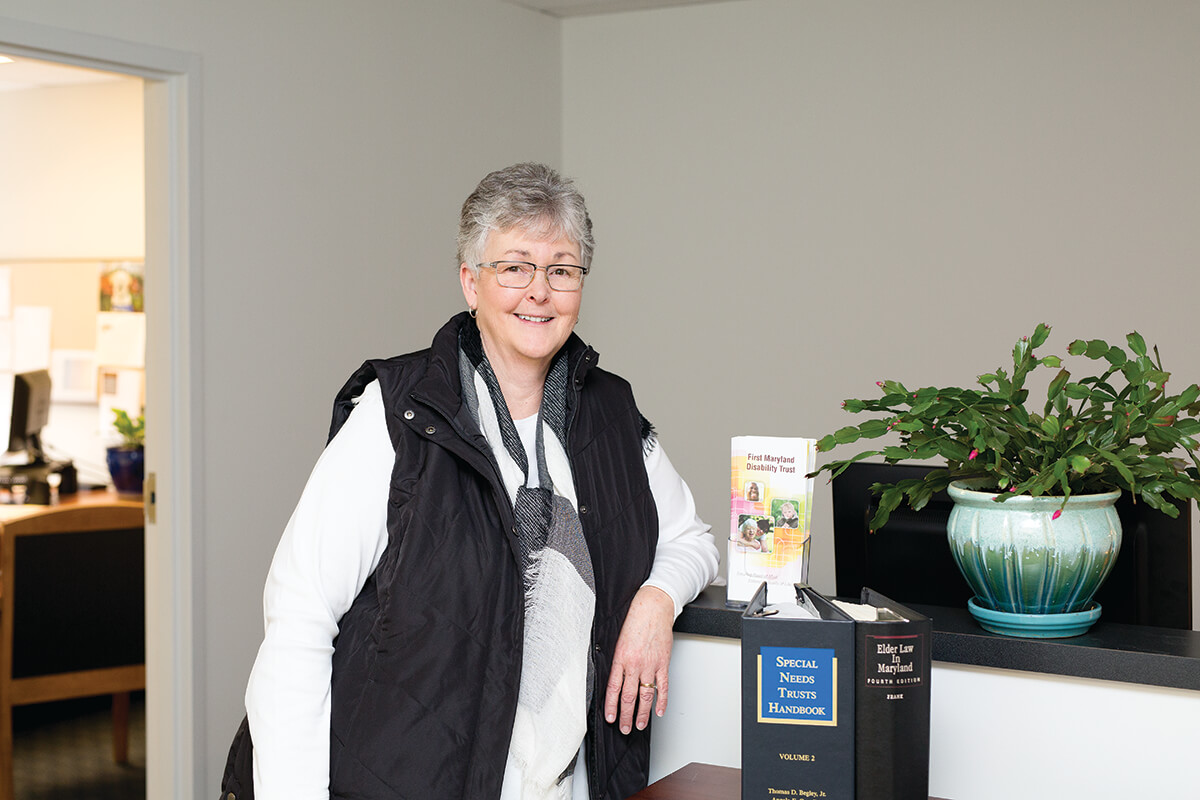 Denise Fike
First Maryland Disability Trust, Inc.
Executive Director
1400 Front Avenue, Suite 303
Lutherville MD 21093
As a corporate trustee, Denise Fike's firm provides cost-effective trust management for people with disabilities to protect, maintain, and use trust assets while preserving their clients' eligibility for public and private benefits. Working with clients, families, and agencies to improve our clients' quality of life, we help families create a secure plan for the future of their loved one.
After attending Villa Julie College (now Stevenson) in paralegal studies, she served as a paralegal for 27 years, working with personal injury clients, guardianships, estates, and general litigation before moving to Susquehanna Trust & Investment Company as a trust officer, where she handled a variety of accounts, including many with special needs.
"This career track found me," says Denise. "I have always enjoyed working with estates and trusts and realized my passion for special needs clients while at Susquehanna. It was through continuing education classes in 2008 that I met several of the founding directors of First Maryland Disability Trust (FMDT), and joined the team in 2009."
FMDT is a success story: It was founded in 2005 as trustee for a First Party Pooled Special Needs Trust, and, in 2009, their first client came to them with $24,000. Also handling other types of trusts, its assets under management are in excess of $45 million, with more than 1,370 persons/families coming to them for services.
"We strive to educate the public, attorneys, investment managers, and disability agencies on the benefits of special needs trusts and the need to preserve benefits for clients," says Denise. "The everchanging federal and state regulations mandate that we keep up on the latest legal changes and incorporate that in our presentations."
In recent years, the nonprofit has also given back, providing emergency funds to clients for medical care, case management, and housing.