Habitat for Humanity of the Chesapeake
3741 Commerce Dr., Ste. 309, Baltimore, MD 21227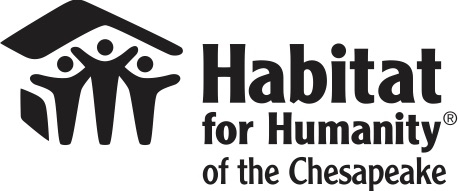 Habitat for Humanity of the Chesapeake has built more than 760 homes in 18 communities across Baltimore City and Baltimore, Anne Arundel and Howard counties, extending the dream of homeownership to low-to-moderate income individuals and families who struggle to find affordable housing.
We host Team Build events each week, offering opportunities for corporations, faith-based groups, and community organizations to engage in building while raising funds for supplies, construction staff, and homebuyer support services. We also host large corporate-sponsored events throughout the year.
All events and volunteer days are modified to support social distancing and COVID-19.