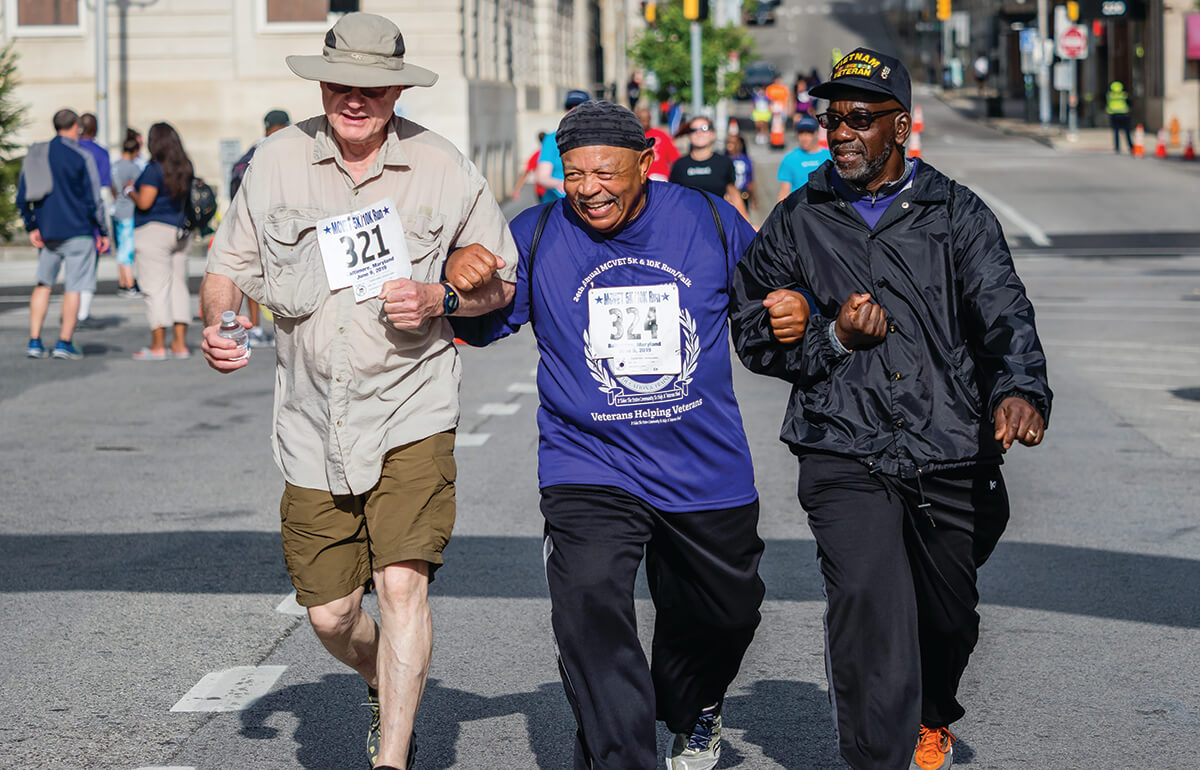 Maryland Center for Veterans Education and Training, Inc.
301 N. High St., Baltimore, MD 21202

Since 1993, over 11,000 homeless veterans and other veterans in need from around the nation have benefited from the comprehensive programs and services offered by the Maryland Center for Veterans Education and Training, Inc. (MCVET), a national nonprofit organization that operates a 200 plus bed housing facility, and through its programs, helps veterans rejoin their communities as productive citizens.
MCVET operates various housing programs to include emergency shelter, transitional housing, and the Single Room Occupancy (SRO) program. The housing segments are built on MCVET's overall mission of permanent housing and full-time employment for participating veterans after they successfully complete the program. Enrolled veterans are united in achieving this goal.
MCVET is a place of comfort and familiarity for each man and woman who has served this country. Each veteran revisits a time in their lives where they have experienced success and remembers the link between hard work and the rewards that come with it. MCVET gives veterans the opportunity to live in an environment where they can place their trust in an experienced staff and concentrate on the work of moving from dependence to independence.
Our veterans receive support via the Intensive Outpatient Program, mental-health services, employment counseling, educational enrollment, financial-stability training, professional case management, and benefits counseling, as well as having access to numerous support groups and after-care programs. MCVET continues to empower veterans, establishes an environment of teamwork, and rewards hard work with stability.
We are open for intake processing seven days a week, regardless of the hour. For more information, please visit www.mcvet.org or contact us directly at 410-576-9626, extension 216. Financial contributions, in-kind donations, furniture, passenger vans, and seasonal clothing donations are needed.
Our mantra is, "It takes an entire community to help a veteran heal." And no man or woman who has served this country should sleep on the streets.