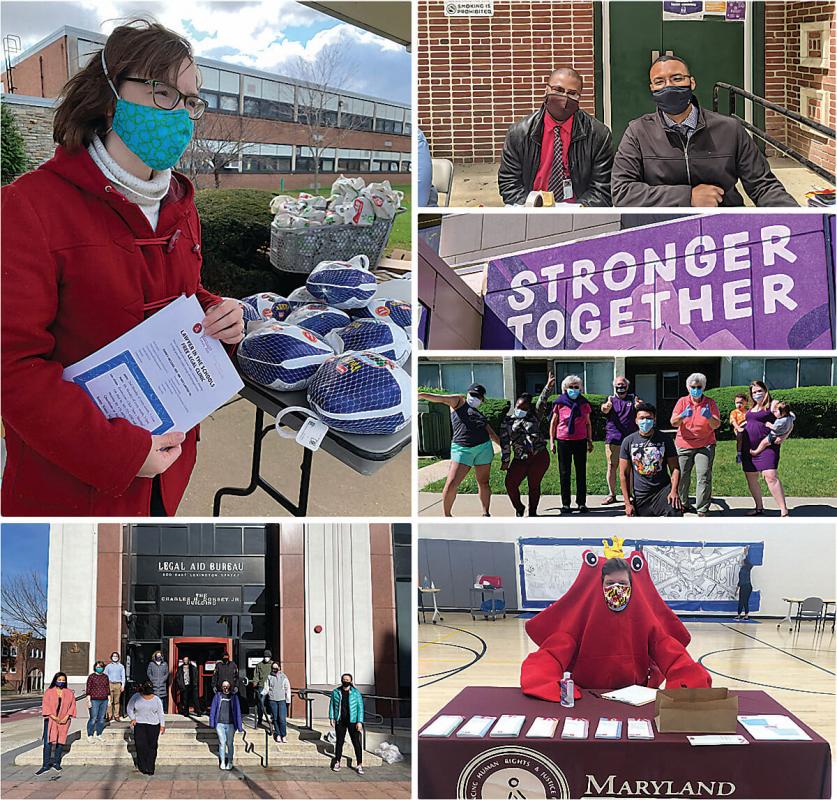 Maryland Legal Aid
500 E. Lexington St., Baltimore, MD 21202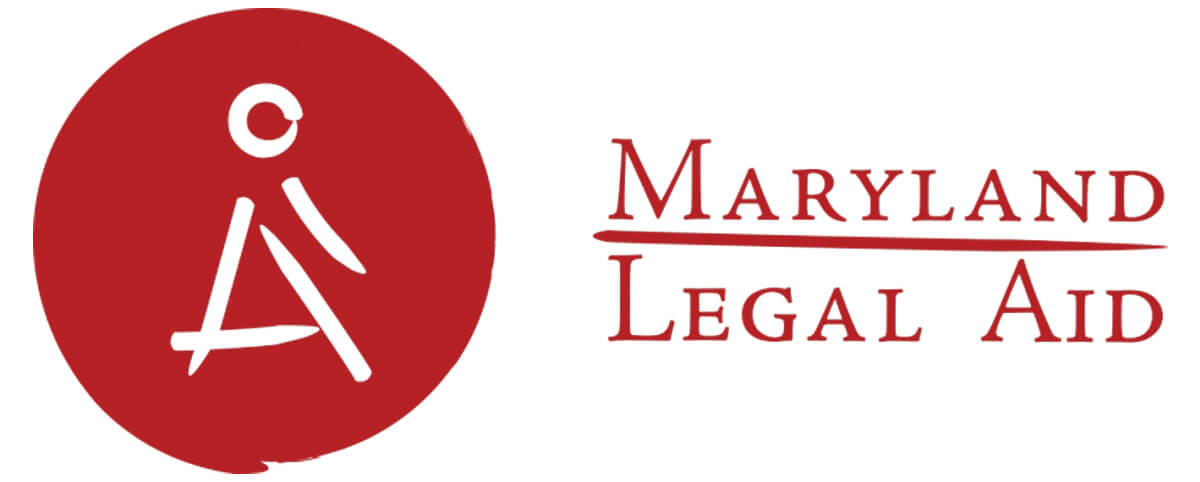 Since 1911, Maryland Legal Aid (MLA) has provided free, life-changing civil legal assistance to Maryland individuals and families. From 12 full-service offices, MLA addresses the civil legal needs of more than 120,000 low-income and vulnerable clients each year, and has targeted programs for child victims of abuse and neglect, the elderly, nursing home and assisted living residents, homeowners facing foreclosure, domestic violence victims, people with expungeable criminal records, seasonal farmworkers, and veterans.
Our work includes information referrals, brief legal advice, litigation in trial and appellate courts and administrative forums, community education, self-help assistance, pro bono coordination and referrals, and policy advocacy.
There are many ways that you can get involved to help low-income Marylanders address basic human needs like housing, food, health care, protection from abuse, and more. Donating your time as a pro bono attorney and/or your tax-deductible contribution to MLA provides life-changing legal help for your most vulnerable neighbors. For information about MLA's Pro Bono Program, contact Angus Derbyshire (410-951-7624; [email protected]). For information about contributing financially to MLA, contact Graham Cowger (410-951-7706; [email protected]). MLA's Equal Justice Council (EJC) includes leaders from the legal and business communities who raise funds for and awareness of MLA's work.
MLA's Equal Justice Associates (EJA) is a group of dynamic young attorneys who fundraise and organize pro bono service on behalf of MLA. Learn more at mdlab.org/ways-to-give/equal-justice-associates