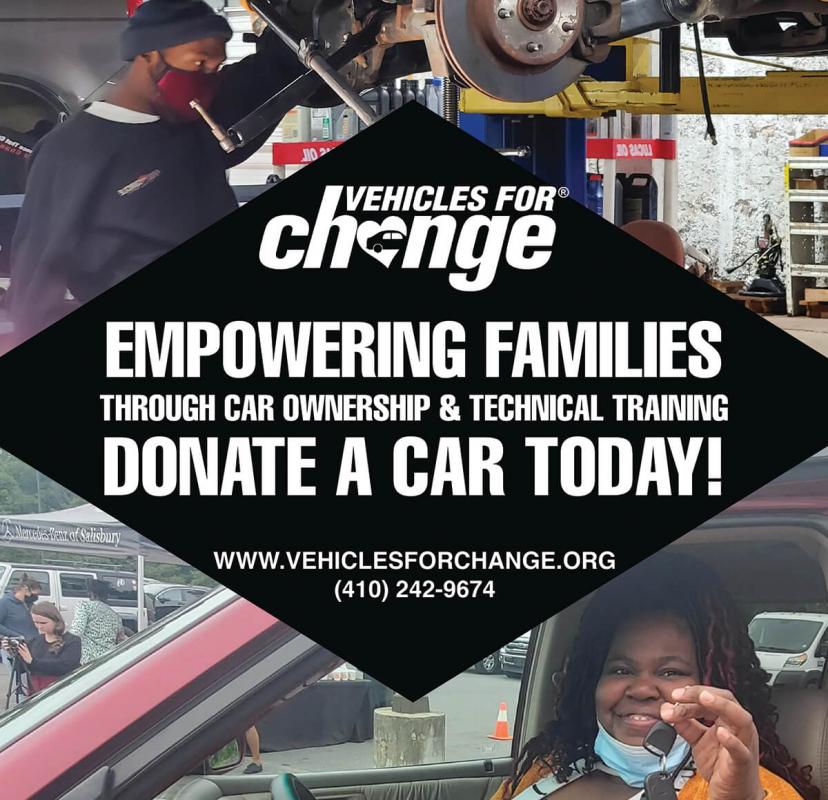 Vehicles For Change
4111 Washington Blvd., Halethorpe, MD 21227

Serving working families with financial challenges who are in need of reliable transportation, we empower them to achieve economic and personal independence through car ownership.
We also provide automotive training to formerly incarcerated men and women, and provide car maintenance at a low cost.
You can help a worthy family by donating your unwanted car. Donors receive the fair-market-value tax break for their donation if their car is given to a family. All proceeds are used to refurbish cars VFC is given.