Readers' Poll Results
Best of Baltimore Readers' Poll Results 2019
You voted, and now, here are your picks for the best that Baltimore has to offer.
You voted, and now without further ado, here are the results of our 2019 Best of Baltimore Readers' Poll! Thanks to everyone who voted, and don't forget to subscribe now or pick up a copy of our annual "Best of Baltimore" issue to see who our editors chose.
Presented by: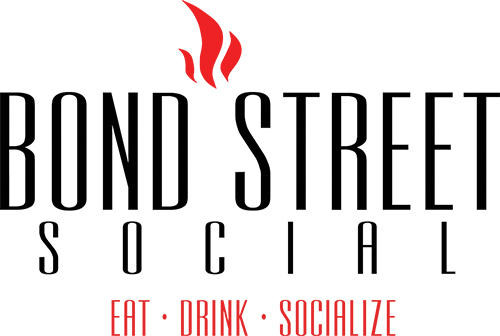 Artist
Winner: Beth-Ann Wilson
Runners-up: Amy Sherald; Stephen Towns
Band
Winner: Community Groove
Runners-up: Joi Carter; Signal 13
Bookstore
Winner: Red Emma's
Runners-up: The Ivy Bookshop; Greedy Reads
Dance Party
Winner: Four Hours of Funk
Runners-up: Werq Dance; Save Your Soul
Exhibit
Winner: Parenting: An Art Without a Manual at American Visionary Art Museum
Runners-up: Superheroes at Y: Art; Reality Times Two at Goya Contemporary Gallery
Festival
Winner: HampdenFest
Runners-up: Artscape; Ratscape
Gallery
Winner: Y:Art
Runners-up: Crystal Moll Gallery; Night Owl Gallery
Instagram
Winner: @hollybmurphy
Runners-up: @killercatbaltimore; @meghspaghetti
Museum
Winner: The Baltimore Museum of Art
Runners-up: B&O Railroad Museum; The Walters Art Museum
Music Venue
Winner: The Ottobar
Runners-up: Metro Gallery; Merriweather and Ram's Head Live (tie)
Musician
Winner: Mary Prankster
Runners-up: Vicky Starr; Joi Carter
Play or Performance
Winner: Performances at Illusions Magic Bar
Runners-up: Hamilton (Hippodrome Theatre at the France-Merrick Performing Arts Center); Queens Girl (Everyman Theatre)
Poet
Winner: Stephen Zerance
Runners-up: Mama Linda Goss and Kondwani Fidel (tie); Sid Gold
Street Art
Winner: Gaia
Runners-up: Reed Bmore; Graffiti Alley
Theater (Movie)
Winner: The Parkway Theatre
Runners-up: The Charles Theater; Senator Theatre;
Theater (Live)
Winner: Center Stage Baltimore
Runners-up: Everyman Theater; Hippodrome Theatre at the France-Merrick Performing Arts Center
Writer
Winner: David Simon
Runners-up: D. Watkins; Laura Lippman
Bagel
Winner: Towson Hot Bagels
Runners-up: Greg's Bagels; Goldberg's Bagels
Bakery
Winner: Harmony Bakery
Runners-up: Herman's Bakery; Stone Mill Bakery
Bar
Winner: Club Charles
Runners-up: Bluebird Cocktail Room; Wiley Gunter's
Bartender
Winner: Quest (Asian Taste)
Runners-up: Dean Jankovic (Snake Hill); Shannon Cassidy (The Laughing Pint)
Breakfast
Winner: Miss Shirley's Café
Runners-up: Blue Moon Café; Iron Rooster
Brunch
Winner: Ida B's Table
Runners-up: Silver Queen Cafe; Golden West Cafe
Brewery
Winners: Union Craft Brewing
Runners-up: Monument City Brewing; Suspended Brewing
Burger
Winner: Abbey Burger Bistro
Runners-up: Swallow at the Hollow; Hamilton Tavern
Chef
Winner: Cindy Wolf (Charleston)
Runners-up: David Thomas (Ida B's Table); Jason Daniloski (Silver Queen Cafe)
Cocktails
Winner: W.C. Harlan
Runners-up: Clavel; Of Love and Regret
Coffee
Winner: Common Ground
Runners-up: Zeke's Coffee; Ceremony Coffee Roasters
Crabs
Winner: Conrad's Crabs & Seafood
Runners-up: Jimmy's Seafood, Captain James Landing
Farmers' Market
Winner: JFX Farmers' Market & Bazaar
Runners-up: Waverly Farmers' Market; Towson Farmers' Market
Fine Dining
Winner: Charleston
Runners-up: Bygone; Petit Louis Bistro
Food Truck
Winner: Two Guys Grill
Runners-up: Gypsy Queen; Greek on the Street
Food Hall
Winner: R. House
Runners-up: Mt. Vernon Marketplace; Belvedere Square Market
Ice Cream
Winner: The Charmery
Runners-up: Bmore Licks; Taharka Bros.
Lunch
Winner: Breaking Bread
Runners-up: Red Canoe; Atwater's
Outdoor Dining
Winner: Nick's Fish House
Runners-up: Blue Pit BBQ; Cosima
Vegetarian
Winner: Greener Kitchen
Runners-up: Golden West Cafe; Stall 11
Auto Repair
Winner: Brooks Huff Tire & Auto Centers
Runners-up: Brentwood Automotive; Hollenshade's Auto Repair Service
Contractor (Home)
Winner: F.C. Batton & Son
Runners-up: Eden Home Renovations; C&H Restoration & Renovation
Dry Cleaning
Winner: Zips Dry Cleaning
Runners-up: J&J Alteration & Cleaning; Pitilis Cleaners & Tailors
Electrician
Winner: Walter Electric
Runner-up: Dan Flowers Electric; George Lowman
Fitness Instructor
Winner: Sonja Burns (WERQ Fitness)
Runners-up: Marissa Walch (YogaWorks); Reese Ashe (ReFlex Fitness)
Furniture Store
Winner: Wishbone Reserve
Runners-up: Su Casa; Arhaus
Grocery Store
Winner: MOM's Organic Market
Runners-up: Wegmans; Whole Foods
Gym
Winner: Brick Bodies
Runners-up: Merritt Clubs; Cityfit
Handyman
Winner: Chris Sim
Runners-up: Bill Earley;
HVAC
Winner: Minnick's Inc.
Runners-up: Perry Hall Heating & Air; Pipco AC
Kids' Clothing
Winner: Wee Chic
Runners-up: Tried But True; Old Navy
Landscaping
Winner: Maryland Landscape Supply
Runners-up: TDH Landscaping; Natural Concerns
Men's Clothing
Winner: JS Edwards
Runners-up: Christopher Schafer Clothier; Jos. A. Bank
Personal Trainer
Winner: Suzanne Miranda (Cityfit)
Runners-up: Guy Cragwell (MV Fitness) ; Reese Ashe (ReFlex Fitness)
Pet Care
Winner: BEK Petsitting
Runners-up: Dogs of Charm City; Mutt Mart
Plumber
Winner: Len The Plumber
Runners-up: Saffer Plumbing; Jett Plumbing
Salon
Winner: Form Salon
Runners-up: Fringe Salon; Crafted Hair Studio
Shoe Store
Winner: Ma Petite Shoe
Runners-up: Poppy and Stella; DSW
Sporting Goods
Winner: Dick's Sporting Goods
Runners-up: Charm City Run; REI
Toy Store
Winner: Amuse Toys
Runners-up: Shenanigans; Sugar
Veterinarian
Winner: Melissa Reidy (Fairland Animal Hospital)
Runners-up: SPCA Clinic; Charm City Vet
Women's Clothing
Winner: Arrow Clothing
Runners-up: Brightside Boutique; Fells Point Surf Co.
Yoga Studio
Winner: Core Power
Runners-up: YogaWorks; M. Power
Biking Trail
Winner: NCR
Runners-up: Jones Falls Trail; B&A Trail
Campground
Winner: Susquehanna State Park and Patapsco Valley State Park (tie)
Runners-up: Gunpowder Falls and Harper's Ferry (tie)
Dog Park
Winner: Patterson Park Dog Park
Runners-up: Lake Roland; Latrobe Park
Hiking Trail
Winner: Patapsco Valley State Park
Runners-up: NCR Trail; Cromwell Valley Park
Oriole
Winner: Trey Mancini
Runners-up: Dwight Smith; John Means
Park
Winner: Wyman Park
Runners-up: Patterson Park; Lake Roland
Place to Paddle
Winner: Inner Harbor
Runners-up: Capital SUP; Middle River
Raven
Winner: Justin Tucker
Runners-up: Lamar Jackson; Marshall Yanda
Rec League
Winner: Volo City
Runners-up: Baltimore Beach; Lutherville Timonium Recreation Council
Race

Winner: Kinetic Sculpture Race
Runners-up: Baltimore Running Festival; Sole of the City
Sports Team
Winner: Baltimore Ravens
Runners-up: Baltimore Orioles; Baltimore Blast
Running Trail
Winner: NCR Trail
Runners-up: Potapsco State Park; Inner Harbor Promenade
Urban Garden
Winner: Sherwood Gardens
Runner-up: Ladew Gardens; Tower Gardens
Columnist
Winner: Dan Clark
Runners-up: Dan Rodricks; Justin Fenton
Community Group
Winner: Highlandtown Arts District
Runners-up: Baltimore Vegans; Friends of Patterson Park
Facebook Page
Winner: Canton Neighbors
Runners-up: Baltimore City Voters; Pigtown Main Street
Photographer
Winner: Marlayna Demond
Runners-up: Ginger Snap Photography; Cheryl Atkins
Politician
Winner: Gov. Larry Hogan
Runners-up: Councilman Zeke Cohen; City Council President Brandon Scott
Publication
Winner: The Baltimore Sun
Runners-up: Baltimore Beat; Capital Gazette
Radio Show Host
Winner: Tom Hall(WYPR)
Runners-up: Clarence Mitchell IV (WBAL); Larry Young (WOLB) and Nathan Sterner (WYPR) (tie)
Radio Station
Winner: WYPR
Runners-up: WTMD; 98 Rock
Reporter
Winner: Jayne Miller (WBAL)
Runners-up: Justin Fenton (The Sun); Mary Bubala
TV Broadcaster
Winner: Stan Stovall (WBAL)
Runners-up: Patrice Sanders (WBFF)
Twitter Account
Winner: @MrTrashWheel
Runners-up: @DanClarkSports; @brittwv
Website
Winner: The Baltimore Brew

Runners-up: The Baltimore Fishbowl; The Baltimore Sun
*Baltimore magazine has recused itself from these results.