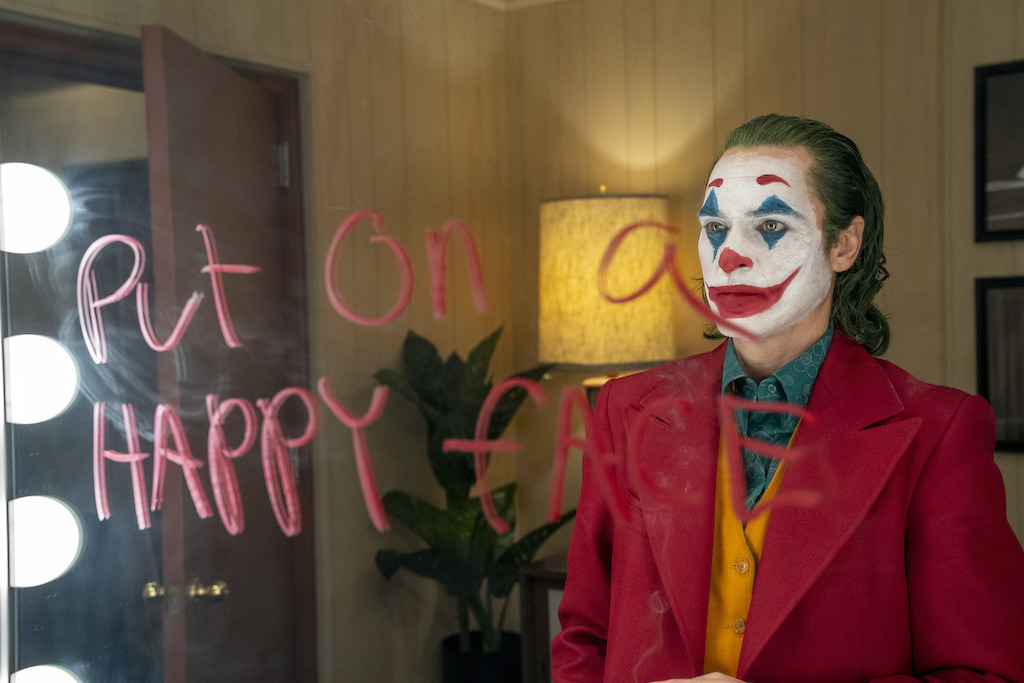 Warner Bros.
The Oscar nominations were announced this morning, and I have one word to say about them: Meh.
Not that there aren't lots of great films nominated—2019 was an exceptionally strong year in film—but there were virtually no surprises, and not a single thrilling, wackadoodle, "Whoa, I didn't see that coming!" choice.
Right out the gate, let me say this: The Oscars have made a push for diversity in recent years, expanding the Academy membership to include more women and people of color. Based on these nominations, they still have a long way to go.
Of the five director nominees, not a single one is female. This in a year where Céline Sciamma directed the ravishing Portrait of a Lady on Fire, Mati Diop directed the haunting Atlantics, and Greta Gerwig managed to make Little Women feel vital again.
As for the actors, Cynthia Erivo was nominated for her excellent work in Harriet, but Lupita Nyong'o, who so brilliantly negotiated a dual role in Us (one a gentrified mama bear protecting her cubs; the other a feral, vengeance-seeking underground woman) was absent. And I was rather shocked that Awkwafina, who won the Golden Globe for her great work in The Farewell, didn't even get a nod, nor did the elegant Zhao Shuzhen, who played her beloved Nai-Nai. Likewise, not a single one of the actors from Parasite was nominated. Rather curious, for a film that racked up so many other awards.
So yeah…DO BETTER, Academy.
(On the bright side, Honeyland, the year's best documentary and one of my favorite films, period, got a bit of a surprise nomination for both Best Documentary and Best International Film, so I'll take my pleasures where I can get them.)
Okay, let's break down some of the nominations a bit further…
Best Picture
Ford v Ferrari
The Irishman
Jojo Rabbit
Joker
Little Women
Marriage Story
1917
Once Upon a Time…in Hollywood
Parasite
Surprises: Not really any.
Snubs: Just to establish my terms: When I talk about snubs, I'm not talking about my personal preferences—which include the crazy genius of Uncut Gems and the aforementioned Portrait of a Lady on Fire—but films and performances that were generating a lot of pre-awards buzz and were considered real contenders. On that scale, there really aren't any, although some thought the criminally entertaining Knives Out had a shot.
The contenders: At this point, it feels like a battle between Once Upon a Time…in Hollywood and 1917. While I really admired 1917, I don't think it's half the film OUATIH is. I'd also be beyond thrilled to see either Parasite or The Irishman win, but the odds do not appear to be in their favor.
Best Director
Martin Scorsese, The Irishman
Todd Phillips, Joker
Sam Mendes, 1917
Quentin Tarantino, Once Upon a Time…in Hollywood
Bong Joon-ho, Parasite
Surprises: Todd Phillips for Joker wasn't exactly a shockeroo, but it was a little unexpected. He unseated some (stronger IMO) contenders, including Noah Baumbach (Marriage Story) and Greta Gerwig (Little Women). Since Greta and Noah are a couple, they can huddle together and comfort each other with their Best Picture nods.
Snubs: Besides the two mentioned above, I would've been happy to see the great Spanish director Pedro Almodóvar nominated for Pain and Glory (seriously, on what planet is Todd Phillips a better director than Pedro Almodóvar…grrrrr). I didn't really think that my girl Celine Sciamma was going to get a nod for Portrait of a Lady on Fire, but I allowed myself to briefly dream.
The contenders: This is a close one! At this point, I have a hunch that Sam Mendes is going to win for 1917, but I wouldn't rule out Tarantino or Bong Joon-ho.
Best Actor
Antonio Banderas, Pain and Glory
Leonardo DiCaprio, Once Upon a Time…in Hollywood
Adam Driver, Marriage Story
Joaquin Phoenix, Joker
Jonathan Pryce, The Two Popes
Surprises: Jonathan Pryce snuck in for his role as Pope Francis in The Two Popes. That certainly wasn't a shock, but he wasn't a lock, either.
Snubs: I was really hoping my man Adam Sandler was going to get nominated for his nervous breakdown of a performance in Uncut Gems. Many people penciled in Rocketman's Taron Egerton, fresh off his win at the Golden Globes, but that always seemed like a bit of a long shot. Christian Bale was also considered a contender for his strong work in Ford v Ferrari, but Pryce nabbed that final slot.
The contenders: It's looking a lot like Joaquin Phoenix's year. I'm marginally okay with that. I love Phoenix as an actor, but I happened to think his work in Joker was a bunch of nervous tics masquerading as a performance. Of this crop, DiCaprio would be my personal choice, but yeah, I'm not holding my breath.
Best Actress
Cynthia Erivo, Harriet
Scarlett Johansson, Marriage Story
Saoirse Ronan, Little Women
Charlize Theron, Bombshell
Renée Zellweger, Judy
Surprises: None really, although I suppose Erivo over Nyong'o or Awkwafina is a tiny upset.
Snubs: I already said my piece about Nyong'o above. To me, she gave the female performance of the year.
The contenders: The grim, workmanlike march of Renée Zellweger toward her inevitable win has begun.

Best Supporting Actor
Tom Hanks, A Beautiful Day in the Neighborhood
Anthony Hopkins, The Two Popes
Al Pacino, The Irishman
Joe Pesci, The Irishman
Brad Pitt, Once Upon a Time…in Hollywood
Surprises: Again, none really. (I told you these awards were meh.)
Snubs: Many, including myself, hoped that Song Kang-ho from Parasite would be acknowledged. Willem Dafoe in The Lighthouse and Jamie Foxx in Just Mercy were two other names that had been getting some mild buzz.
The contenders: Pen it in, place your bets, take out a second mortgage on the house, Brad Pitt is winning this award.*
*Baltimore magazine does not condone betting and is certainly not responsible for any bets made as a result of this article.
**But seriously, he's a lock.
Best Supporting Actress
Kathy Bates, Richard Jewell
Laura Dern, Marriage Story
Scarlett Johansson, Jojo Rabbit
Florence Pugh, Little Women
Margot Robbie, Bombshell
Surprises: Kathy Bates for Richard Jewell was definitely a bit of an upset. But who can ever begrudge the great Bates a ticket to the party?
Snubs: Two words: J and Lo. For what it's worth, I voted for Lopez when I filled out my own Washington DC Area Film Critics Association ballot. I was also a bit surprised and disappointed not to see Zhao Shuzhen on this list.
The contenders: It's early, but another near lock is Laura Dern for Marriage Story. I don't see anyone upsetting her.
The Oscars are February 9 on ABC. Check out the complete list of the nominations here. For more Oscar-related content, including my final picks, watch this space.