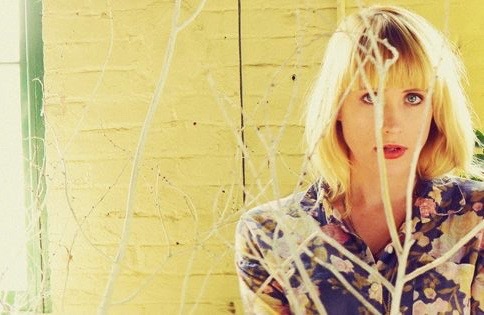 Courtesy of Flock of Dimes
The baggage claim at BWI Airport might seem like the least likely place to serve as a concert venue.
But that will change next Friday when the luscious voice of Wye Oak's and Flock of Dimes' Jenn Wasner will greet travelers as they collect their suitcases. Her free performance is one of three planned this year, where the element of surprise will catch visitors who are caught up in the hustle and bustle off guard, perhaps ease their travel woes, and, above all, provide a great introduction to Baltimore and its flourishing music scene.
"It's really a strange juxtaposition—placing innovative, cutting-edge artists in an airport terminal," said Scott Mullins, program director and interim general manager at radio station WTMD, which is partnering with BWI on the concerts. "But I love that the first impression people will have of the city is wonderful, live music."
BWI had featured live music for a few years, Mullins said, and his station partnered with the airport to bring similar concerts to the airport last year. WTMD also curates a selection of Baltimore and D.C.-area bands that can be heard in the airport bathrooms and other BWI spots.
And the station and BWI also won kudos a few months back when they arranged the secret debut of Animal Collective's new album "Painting With" by playing it on loop for 24 hours on the day before Thanksgiving. People Magazine even named it one of "5 Innovative Ways Artists Have Released Music."
Along with Wasner's concert, which starts at 7 p.m., travelers can enjoy Dave Heumann of rock band Arbouretum on March 25, and Super City on April 29.