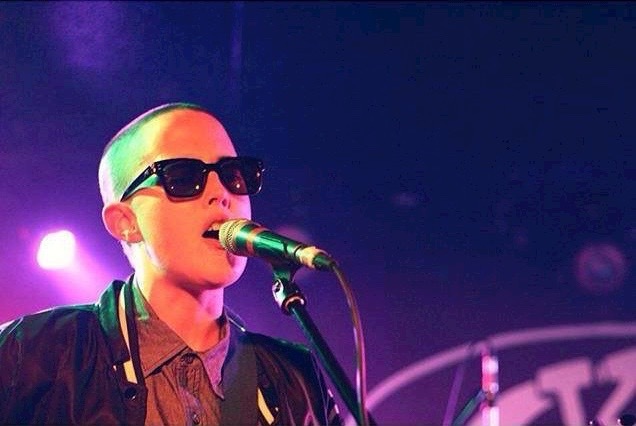 Courtesy of Lower Dens
Its first season was groundbreaking, genre-crossing and exhilarating. And now, Pulse—the WTMD and Baltimore Symphony Orchestra concert series that pairs symphony musicians with indie bands—is back for round two.
WTMD and the BSO announced the second season's lineup today, which features Houndmouth (Sept. 22), Brett Dennen (Oct. 20), Lake Street Dive (Feb. 23, 2017), and Baltimore's own Lower Dens (May 11, 2017).
"The response from our listeners has been tremendous," said Scott Mullins, WTMD program director and interim general manager, and a co-curator of Pulse. "We consider this collaboration with the Baltimore Symphony Orchestra to be one of our most important partnerships as it allows us to engage music lovers in a very creative and challenging way."
Each show opens with a performance by members of the BSO conducted by Nicholas Hersh (who, during the first season, invigorated the crowd with his excitement and obvious love of music) and this season includes works by Arvo Pärt, John Adams, Darius Milhaud, and Steve Reich. A set by the headliner band follows, and the concert culminates with the BSO musicians and the band performing on stage together.
During the first season we were wowed by a concert featuring local wonder Wye Oak that included new orchestral material co-written by the band, and a mindblowing performance of Stravinsky's The Soldier's Tale that remixed this classical piece and featured beat wizards the Baltimore Boom Bap Society (it struck such a chord that members of headliner Dr. Dog came onstage exclaiming about how they'd never seen anything like the performance).
Before each show, you can whet your whistle with local beers and a whiskey bar in the lobby, and enjoy the eats of local restaurants including Parts & Labor, Colette, and Dangerously Delicious Pies. And as an added bonus, Jana Hunter of Lower Dens has curated local artists to play in the lobby before the show. So far, that list includes Jordannah Elizabeth, DaikonDaikon, PM Lignum, Ami Dang, Blacksage, Al Rogers, Jr., Curved Light, and TT the Artist.
"The first season was a huge success," Mullins said, "and with the line-up we have for season two, we're expecting a sell-out for each show."