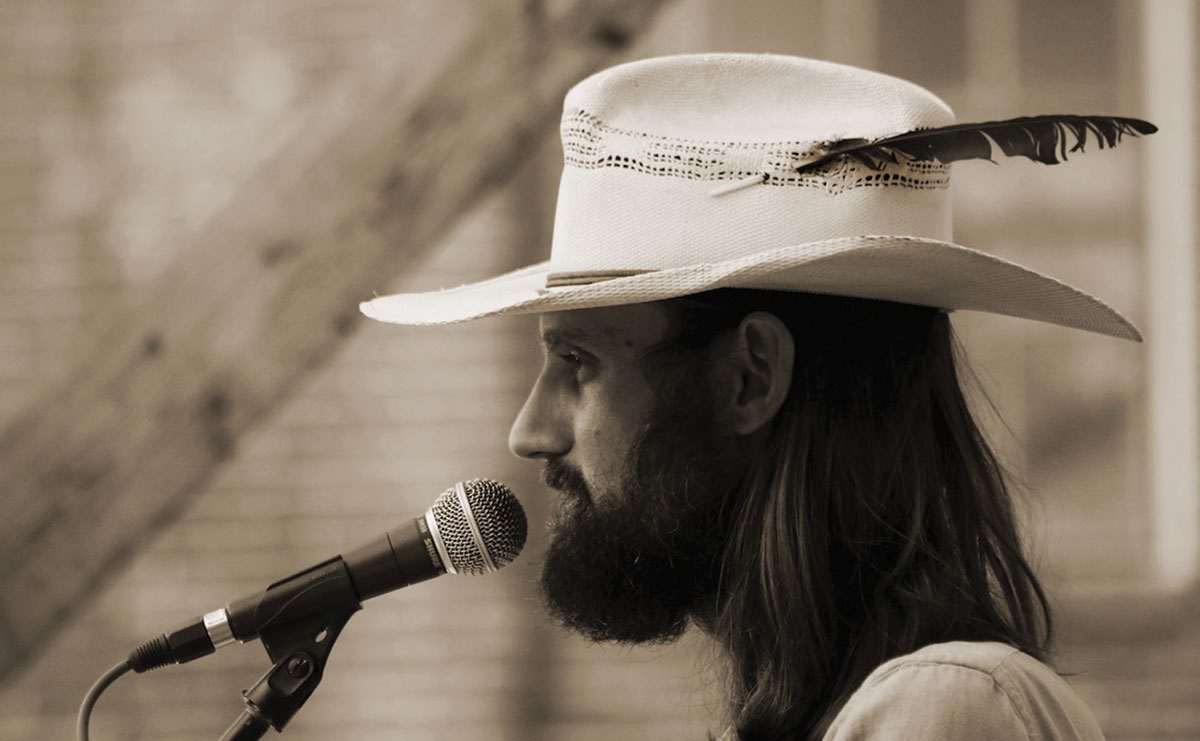 Nathan Payne
Visual Art
Track the evolution of 20th-century artist Grace Hartigan through decades-worth of watercolors, collages, and paintings at C. Grimaldis Gallery starting this month. The local gallery has represented Hartigan's estate since 1979, and this new exhibition covering 50 years of her works will offer visitors the chance to experience her early contributions to Abstract Expressionism all the way through the vibrant, representative pieces that marked her later career. Nov. 14 through Jan. 11, 2020. Opening reception Nov. 14, 6-8 p.m. C. Grimaldis Gallery, 523 N. Charles St.
Literature
Colson Whitehead is a literary force, and his latest offering, The Nickel Boys, based on a true story of a Florida reform school and the lives it affected over a century, is a must-read. Pick up your copy of Whitehead's hard-to-put-down novel, and then stop by the Central Library to hear from the award-winning MacArthur Genius himself. 7-8:30 p.m. Nov. 14. Enoch Pratt Free Library, 400 Cathedral St.
Welcome author and recent Baltimore transplant Toni Tipton-Martin to her new home by attending this lunch and discussion toasting Jubilee: A Celebration of Recipes from Two Centuries of African American Cooking, hosted by the D.C. chapter of Les Dames d'Escoffier. Tipton-Martin's new cookbook is a lesson in both great meals and underrepresented history, and the luncheon is sure to include wonderful discussions of both. 12-2 p.m. Nov. 23. Gunther & Co., 3650 Toone St.
Music
Did you skip the rainy WTMD First Thursday Festival at Canton Waterfront Park in September? If so, you missed out on a doozy of a lineup and an incredible night out. Whether you're looking to get your chance to listen to those sets or relive the magic, Maryland Public TV and WTMD are here to help. The two local stalwarts have partnered to turn the concert into a 1-hour special set to premiere on MPT Nov. 7, with a simulcast of the performances by Robert Randolph, Super City, and Emily Wolfe on WTMD. 10-11 p.m. Nov. 7 on MPT and WTMD.
It's a known fact that Caleb Stine is a Baltimore treasure. Join the celebrated songsmith and friends for an evening of good vibes and new tunes at the Creative Alliance to welcome his latest album into the world. Also on hand will be Arty Hill, the Honey Dewdrops, Ben Frock, and other local favorites. 8 p.m. Nov. 23. Creative Alliance, 3134 Eastern Ave.
Theatre
Gather your people and settle in to listen to eight LGBTQ storytellers present their personal interpretations of the theme "freedom." Come early to mingle and listen to live music at the cocktail hour, then sit back and enjoy these sometimes heartfelt, sometimes humorous, tales. 7-10 p.m. Nov. 16. Baltimore Center Stage, 700 N. Calvert St.
Grab some glitter and head over AVAM to help Fluid Movement cap off their 20th birthday festivities with what's sure to be an unforgettable night of quirky company, good eats, and joyous dance and musical acts from the quintessential Baltimore performers. Get a VIP ticket to enjoy an extra hour of signature cocktails and snacks, as well as a bonus performance before the dance party gets started. 7-11 p.m. Nov. 23. American Visionary Art Museum, Jim Rouse Visionary Center, 800 Key Hwy.
Film
Sail back to days gone by with this presentation of '70s and '80s 16mm films celebrating Baltimore and the Chesapeake at the Heron Room. Local film presenter Bob Wagner will screen the archive footage that covers everything from growing environmental concerns in the bay to a crab race and Ms. Crustacean 1985. 6:30-8:30 p.m. Nov. 18. The Heron Room, 3000 Falls Rd.