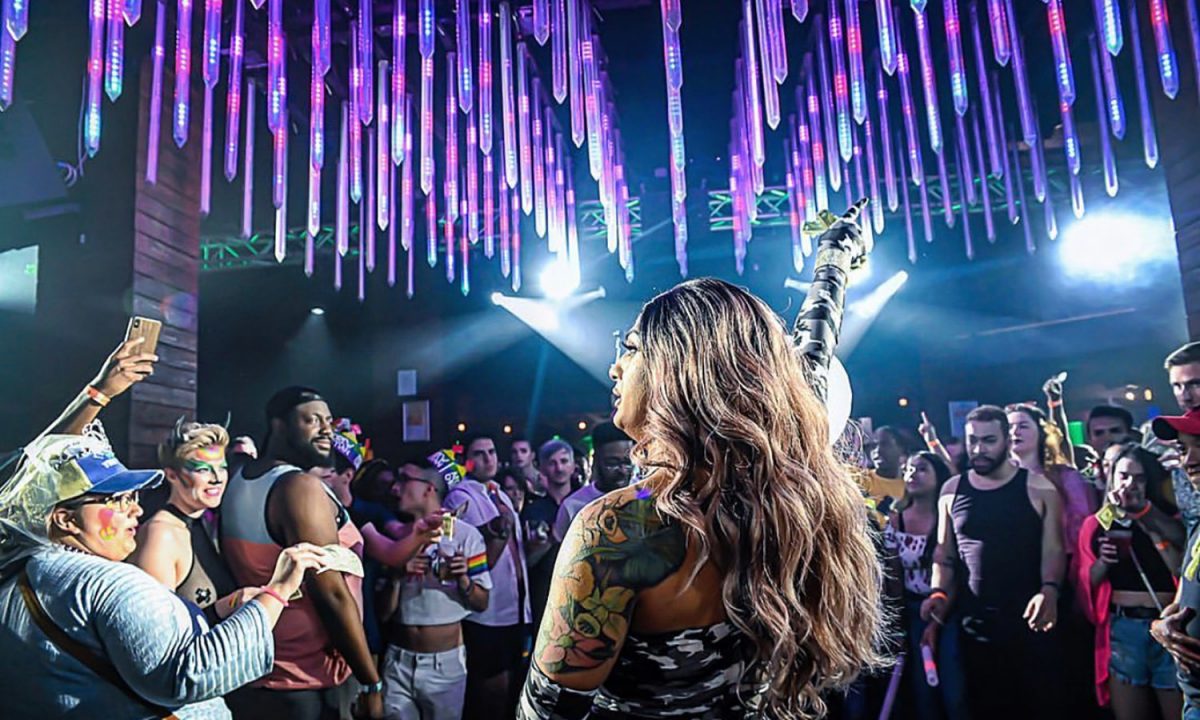 Courtesy of MGC Media
After three trips to RuPaul's DragCon, Baltimore's own Brooklyn Heights wanted to bring a drag convention back home. And now Charm City will have its own iteration of DragCon in the form of the first-ever (and hopefully annual) Baltimore Drag Festival—which will be held at Creative Alliance on September 14.
Brooklyn and husband Iyana Deschanel are the head producers of the event. Drag lovers of all ages can look out for an assortment of activities, vendors, and performances at the evening soiree.
"There's something for every single person to do," Brooklyn says. "Whether you're 5 years old or 65 years old."
Before the convention's official start at 7 p.m., there will be makeup tutorials by local queens and a drag queen storytime—something that has gained traction in the scene recently. Once doors officially open, a smorgasbord of local vendors will begin selling all of the essentials—from wigs and makeup to nails and padding—for both veteran queens and the dabblers of drag.
As Brooklyn, who hosts the weekly drag brunch at Points South Latin Kitchen, knows full well—no drag party is complete without eats and drinks. For that reason, she's assembled a food and drink lineup featuring Points South Latin Kitchen, Nacho Mama's, and Union Craft Brewing.
Among the attractions that Brooklyn is most passionate about is the booth that will register attendees to vote in time for the 2020 election cycle: "It's just something you wouldn't think of," she says. In keeping with the community-focused theme, there will also be HIV testing provided by local health project BeSure Baltimore.
Starting at 10 p.m., a lineup of more than 25 local performers including drag queens, drag kings, and bio queens, will take the stage. Be on the lookout for headliners Deschanel, Sabrina White, and Karmella, as well as other noteworthy names like Baby, Pariah Sinclair, Jalah Nicole, and Sasha Mann. At midnight, a DJ set by DJ KB will finish off the evening.
Brooklyn says that she toyed with the idea of bringing a performer from Drag Race's extensive alumnae list to the festival, but, in the end, decided it was best to highlight the local scene.
"When we thought about it, we wanted to keep this Baltimore," she says. "Baltimore has so much great art and talent."
In Brooklyn's six-year career here, she's seen the scene evolve as drag has become more mainstream.
"When you think about Baltimore drag, the first person that everyone obviously thinks of is Divine, who is just the epitome," she says. "That kind of got lost in translation to a certain extent when RuPaul's Drag Race became so mainstream."
She also notes the closing of iconic gay bars such as The Hippo—where she got her start as a performer—as a reason why some performers felt as if they had no safe place to go. But, as Brooklyn puts it, "drag queens are like roaches."
"I say that very kindly," she explains. "If you kick a roach out of your house, girl, they're going to go somewhere else. The point is that they will go to any venue and have a drag show, and people will come."
But while the festival aims to showcase the breadth and beauty of drag, it's also a showcase of the diverse art that Baltimore has to offer.
"Every single booth, every owner, every person that's going to be there is Baltimore," Brooklyn says. "We don't have anyone coming from D.C. or Pennsylvania. It's just Baltimore. That was exactly what we wanted—to make sure it was something local that represented all walks of life in the city."