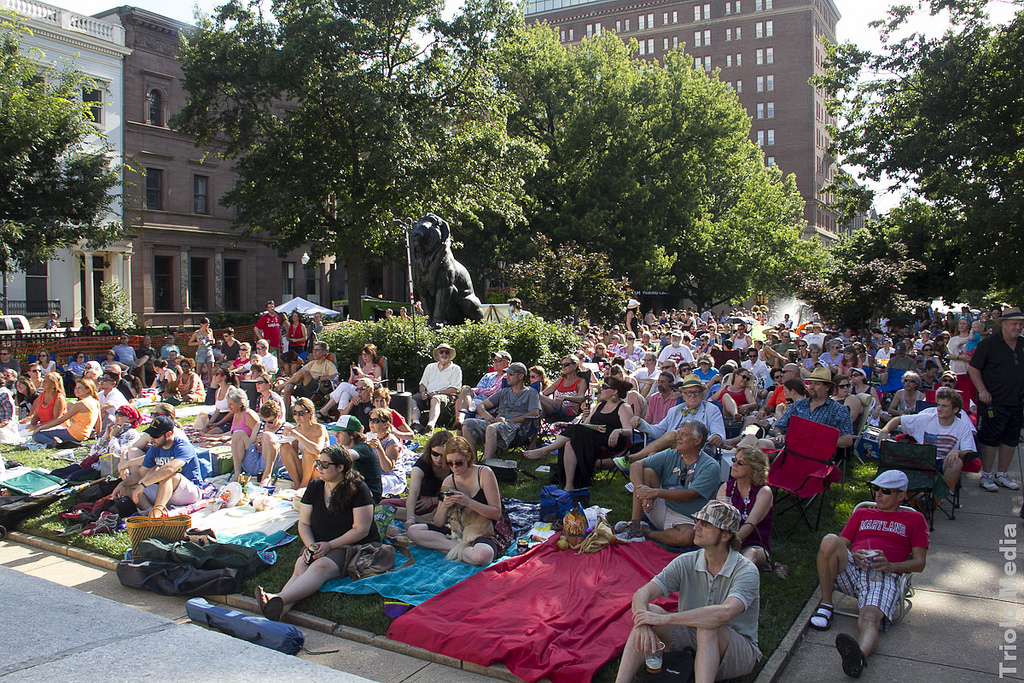 sandytri/Flickr Creative Commons
According to WTMD's general manager Steve Yasko, the radio station's free concert series is likely moving to Canton Waterfront Park this summer.
The
move comes as the Mt. Vernon Conservatory plans a big restoration
project to the Washington Monument and four squares of Mt. Vernon Park.
The construction would make First Thursdays impossible in that location.
WTMD
has spent the better part of a year scouting "a venue that could match
the physical beauty, accessibility and technical logistics that we had
in Mt. Vernon." Canton Waterfront Park, they say, fits the bill and WTMD
has been in talks with the Canton Community Association.
However
this is not technically a done deal, as the station still needs to work
out issues with permits, parking, and logistics. The move will also
greatly increase WTMD's costs to put on the show, so they are still
looking for sponsors and individual donors to fund the series.
For continued updates, see WTMD's Facebook page.