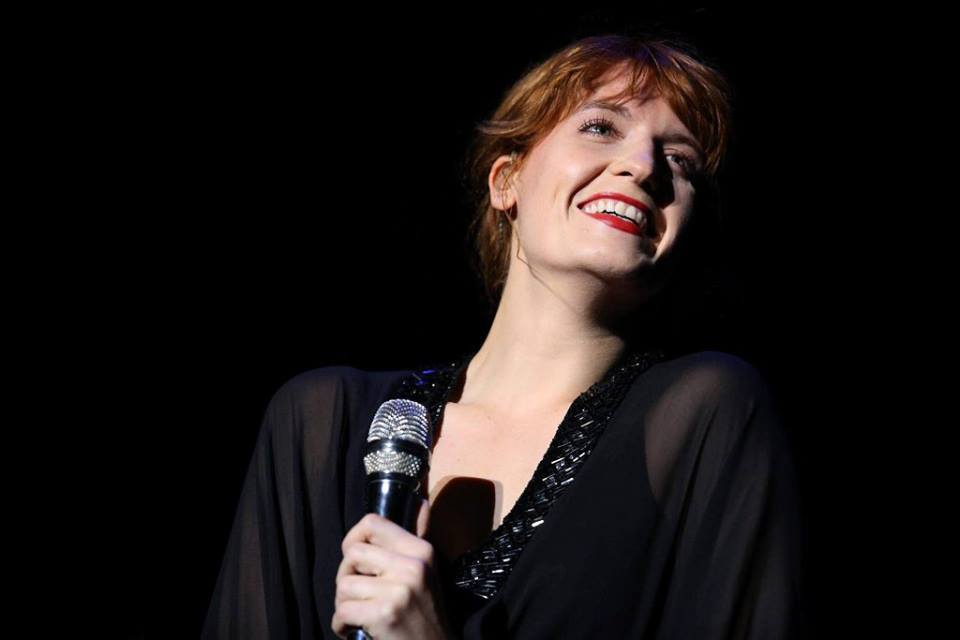 WikiCommons
Since The Anthem opened its doors in Washington, D.C. almost exactly one year ago, many big-name artists have graced its stage. There were the memorable opening night performances from rock royalty the Foo Fighters, epic theatrics from Phoenix and The Killers, intimate nights with Tegan and Sara and Erykah Badu, and memorable moments with legends like Bob Dylan and David Byrne.
Well this weekend the Southwest waterfront venue is going to add another unforgettable act to its roster as Florence and the Machine graces the stage Friday and Saturday. Supporting their fourth studio album High as Hope, which has been dubbed by critics as a "quieter" release compared to previous work, the band is playing D.C. this weekend as a part of a 23-city tour.
With Florence Welch and her indie-rock bandmates playing right in our backyard, we wondered how they have influenced the career of Baltimore musicians since they burst onto the scene more than a decade ago.
"We'll never forget when we first heard her on the radio," said Britt Olsen-Ecker, who founded the band Outcalls with fellow trained opera singer Melissa Wimbish. "We weren't together, but we had similar reactions, like, 'Who is this person singing right now?' It was intoxicating and so different than anything we'd heard until this point."
Over the years, the band has become known for their hypnotizing live show, with Welch commanding the stage with her powerful vocals and ethereal presence. She even managed to fill the entire space with her energy when the band opened up for U2 during their 360 Tour at M&T Bank Stadium in 2011.
"I saw her at the Hollywood Bowl and witnessed her physical magic," says Baltimore native Lauren Ruth Ward, who released her first, full-length record Well, Hell this past spring. "I was inspired to say the least. I love to dance and, at that time, [guitarist] Eduardo [Rivera] and I started co-writing and, with him writing the guitar parts, I became hands free. What I saw was a woman singing her stories, emoting freely and that's what I wanted for myself . . . When I am performing with just a wireless microphone in my hand, I truly feel my freest."
Similarly, Outcalls feels inspired by both Welch's skills and undeniable force while on stage.
"We love how Florence sings without restraint," Wimbish said. "Her approach to vocal technique seems fearless and we try our best to remind ourselves of that fearlessness when we begin writing new material."
Then, of course, there is Welch's undeniable force as a powerhouse female in the indie/pop scene. As Will Hermes of Rolling Stone wrote in his review of High as Hope, "Florence Welch is the big sister you wish you had."
"She represents girl power," Olsen-Ecker said. "Women are the future of the industry and are here to do more than just sing and dance."
Read more about The Anthem and its surrounding attractions in our D.C. Travel Guide in the upcoming November issue.