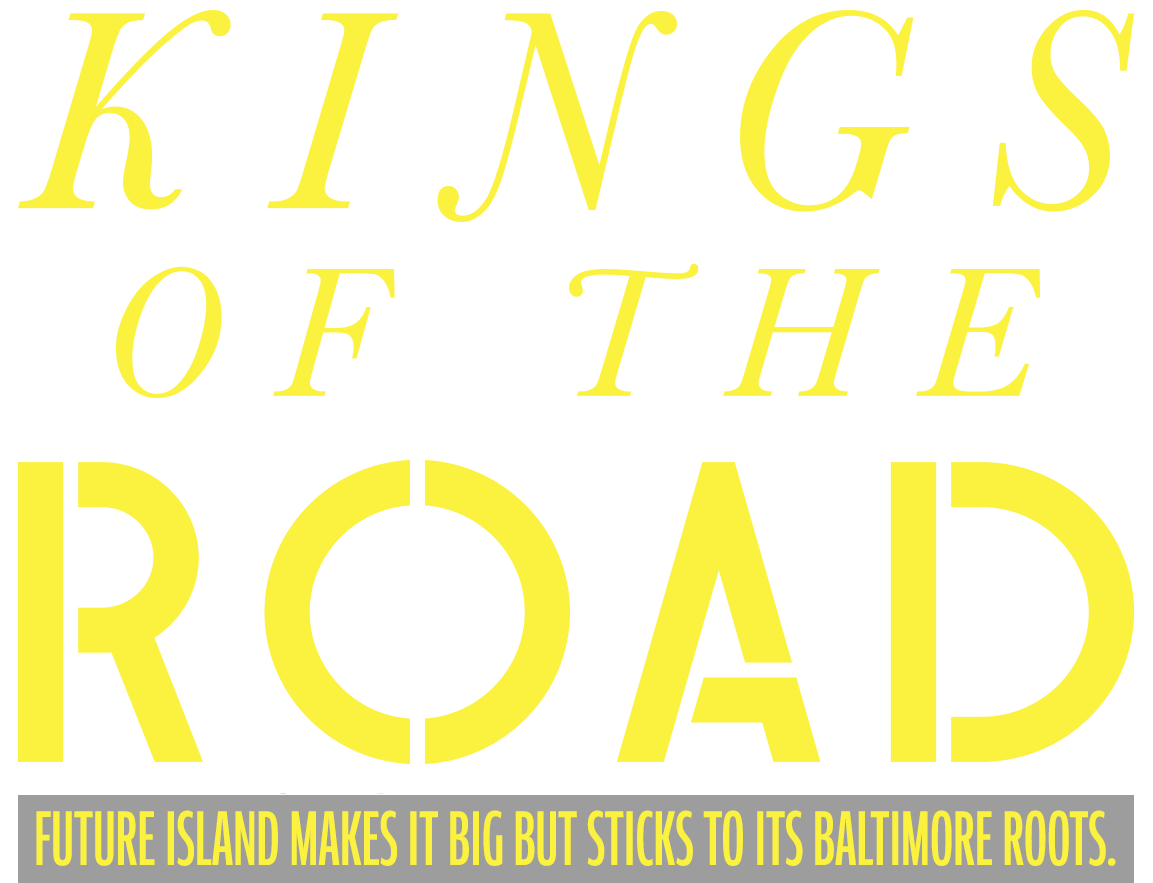 Arts & Culture
Kings of the Road
Future Islands makes it big but sticks to its Baltimore roots.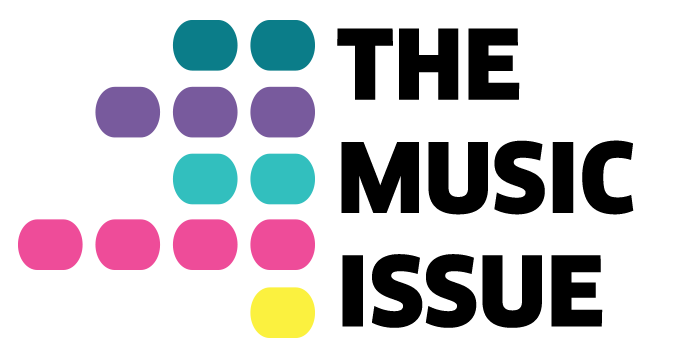 The DISCO BALL AT THE Ottobar hangs above a few hundred Baltimore music fans, all packed body-to-body, facing the small black stage. Art-school kids pile in next to parents, who jostle with local musicians, who rub elbows with John Waters, who lingers in the far-left corner beneath the balcony, where dozens of sneakers and Birkenstocks dangle in the anticipant air.
Suddenly, the lights dim, and with little more than a single blue spotlight, out walks Future Islands, erupting the entire house—from the front row, up the stairs, to the back bar, lined with cans of Boh and shots of Pikesville—in a cacophony of cheers.
"Thank you all so much for coming out tonight," says Sam Herring, as the uproar rises to a new din. "We're really excited that you could be a part of this—that we're a part of this. It's crazy to be on stage with these guys. We've been doing it so long, and just working hard . . . ," his musings drifting off until one fan's expletive catcall for Herring to make love to him sends the lead singer into an infectious titter. "I'll talk a little bit more later on," he says, composing himself. "Let's fuck around. Let's do this."
Through the pitch darkness comes a lone line of aching synth, then a few jangles of hi-hat drum, and a melodic run of bass as the band launches into a brand-new song. Purple beams of light spread out across the spellbound crowd, and before long, so does Herring's right hand, reaching over his rapt audience as if he's seen some divine mirage. Then he's off—careening and crashing across the stage, beating his chest, punching the air, howling up to the rafters, and sweating through his salmon-colored button-up for the next two hours, almost as if he's done this hundreds of times before.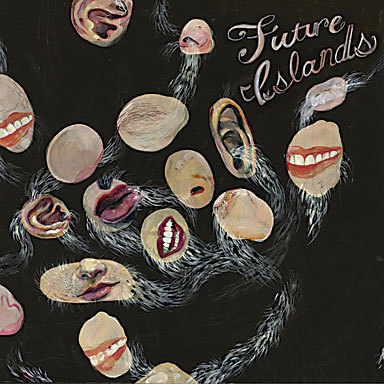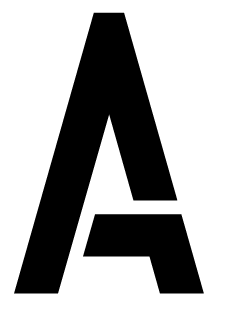 After more than a decade, Future Islands has, in fact, played well more than 1,000 shows—some like this, in small rock clubs and underground venues in underdog cities, but many, more recently, at grand theaters and giant festivals around the world. Last year alone, riding on the high of their fifth album, The Far Field, the indie-rock band performed 133 shows in some 21 countries, including that first of four nights at the Ottobar.
These days, they're rarely off the road. But when they are, even after globetrotting tours and glowing features in The New York Times and the rock Shangri-La of Rolling Stone, Herring and his bandmates—William Cashion on bass, Gerrit Welmers on keys, and, now, Mike Lowry on drums—still lay their heads down at night in Baltimore. With their wistful New Wave music making waves far and wide, in every direction, the boys are arguably the biggest band to come out of our little city in at least the last decade. But in true Baltimore fashion, they'd never let you know it.
Future Islands first arrived in Maryland from their home state of North Carolina around 2008 at the coaxing of electronic musician Dan Deacon. At the time, Deacon, a transplant himself from Long Island, New York, had helped start the scrappy Wham City arts collective out of the Copycat Building in Station North. A band of modern-day merry pranksters, these underground artists were throwing off-the-wall shows, parading their off-kilter comedy, oddball performance art, and the main event—live, local music—across the city and country.
In North Carolina, Herring, sad-eyed with a boyish grin, had grown up with the tall and soft-spoken Welmers. They met Cashion, sandy-haired and deadpan funny with an affinity for Joy Division and New Order, in drawing class at East Carolina University in Greenville.
There, in 2003, they started their first band, the wildly theatrical Art Lord & The Self Portraits, for whom Deacon would open on his tours down the East Coast. On each trip, he'd swing through Greenville with his Wham City crew, and before long, the Carolina boys were friends with Baltimore bands like Blood Baby, Ponytail, and Videohippos. As the Ken Kesey of the Baltimore's burgeoning scene, Deacon wanted Art Lord on the bus.
"Dan was always like, 'You guys gotta move to Baltimore!'" says Cashion with mock enthusiasm. "You can play New York all the time, and D.C., and Philly, and Chicago, and you can get signed, and it'll be sick!"
"They were my friends, and I wanted them to live closer, and I was being selfish," quips Deacon today. "I just wanted them to be in on it. They had the same hustle—the same desire to play constantly—knowing that it would take time, but that something could be polished out of the rock."
It seemed crazy for these twenty-somethings to just up and move; they had barely even been to Baltimore. But then, Art Lord broke up. Welmers had settled into a new job, Cashion had just graduated college, and Herring had dropped out, moving home to recover from a dark period of addiction and depression. They soon started a new band by the name of Future Islands, but Herring was in need of a change in scenery, and Baltimore beckoned them north.
Even Bono called "Seasons" a "miracle" and sent the band a case of champagne and Guinness in its honor.
"It was like starting over," he says. "I was a college dropout, I didn't have any skills, but I loved making music—that's what I wanted to do—and the Baltimore scene showed us that you could." Within a year, Cashion was crashing on a friend's couch, followed by Herring, then Welmers, exactly 10 years ago this month. Almost immediately, the band hit the road, booking back-to-back, cross-country tours, saying yes to every gig. "That first tour, I remember having just $12," says Welmers. "But slowly, we could afford to pay rent. It became a way for us to survive."
With new proximity to major East Coast cities, they drove up and down the Atlantic before heading west and on to Canada, eventually joining other soon-to-be Baltimore stars like Beach House and Jana Hunter of Lower Dens on Deacon's infamous Round Robin tour.
"When we got to Baltimore, we had all moved there for one reason," says Herring. "We were unified in feeling homesick but also out of our comfort zone—knowing that the only way to make it was to go after this thing together."
They also wanted to prove themselves to Baltimore, a city that, in the spring of 2008, had been named the country's best music scene by Rolling Stone. "It pushed us," says Herring. "We wanted to show that we deserved to be here."
In what he has referred to as a "very neon time," the band put on rabble-rousing shows at DIY venues like The Depot, Sonar, and The Talking Head, as well as at raucous festivals, including Wham City's Whartscape.
"It really felt like something was happening here," says Cashion, remembering the first time he saw post-punk band Double Dagger perform during the festival at Floristree. "It felt electric, and we wanted to be a part of it."
For its part, the city embraced the country boys, with Future Islands sharing rowhouses with other Baltimore bands like Wing Dam and Ed Schrader's Music Beat in Mt. Vernon and Marble Hill. Someone was always on tour, "but when it was a full house," says Cashion, "you never knew what was going to be happening downstairs."
"In a way, it reminded us of where we came from," says Herring. "In North Carolina, we started a band just to play music for our friends."

But by the end of 2010, Future Islands' hard work had finally started paying off. They had embarked on their first European tour, acquired their first booking agent, and signed their first major record deal with Chicago label Thrill Jockey. It was a grind, but they were living off their art, having released a few records that solidified their raw, heart-wrenching sound. "We were a band against the world," says Herring, but it wouldn't be until 2014 that the spinning sphere would stop and notice.
On March 3, Future Islands made its national television debut on the Late Show with David Letterman with a performance of the shimmering, lovesick new single, "Seasons." That spring, the band had signed with British label 4AD—known for representing the legendary likes of the Pixies and Modern English—and they were gearing up for the release of their fourth album, the lush and powerful Singles.
In a black T-shirt and pleated slacks, Herring gave the crowd a quick bow and then exploded across that hallowed stage with the same primal, soul-baring spirit that had incited mosh pits in Baltimore parking lots—bobbing, crooning, growling, chest pounding, arms outstretched as he flittered like a butterfly in a stormy breeze.
In a matter of three minutes and 28 seconds, Future Islands had burst into the wide-open unknown of stardom. Letterman himself was ecstatic—exclaiming proud-dad accolades before the band had even finished—and the internet blew a gasket. Herring's dance moves became instant memes, GIFs, and Reddit threads, and the band soon found their shows sold out, their name on the Coachella lineup, and that breakout single listed as one of Rolling Stone's top 10 songs of 2014. (Not to mention Pitchfork's best track of the year.) Even Bono called "Seasons" a "miracle" and sent the band a congratulatory case of champagne and Guinness in its honor. Blondie's Debbie Harry would also see it and eventually join Herring for a dramatic duet on 2017's "Shadows."
Four years, thousands of miles, and countless shows later, and that Letterman performance is still evoked in nearly every mention of Future Islands. "It's strange," says Herring, "but it's also very nice to be recognized for what you do. If that's what brings people in, that's okay. And if they don't like it, they can move on. You can't make music for other people. You have to always be honest with yourself."
Besides, that wasn't even Future Islands at full tilt. On any given night, Herring unleashes those emotive antics for a solid two hours. He sweats through shirts, rips open pants, breaks down in tears, and even hurts himself, like last year, when he tore his ACL for the second time without even knowing it. "That's just who we are," he says of the band's passionate performances. "It's important for us to remember that. I can sometimes get lost in it."
Stardom is a peculiar thing, especially for a band that has been at it for over a decade. Many fans think Singles, their most polished album to date, was Future Islands' first record, not realizing that three others—Wave Like Home (2008), In Evening Air (2010), On The Water (2011)—came before it. "When we were in our 20s, we didn't have magazines and websites on our side," says Herring. "It was hard not knowing if this thing was ever going to happen for us. But for that, we became tougher as humans, and tougher as a band. And we found our own way."
Even last year's highly anticipated fifth record wasn't met with the same hosannas as Singles, characterized by some critics as a sort of first-rate comfort zone. "We're still trying to figure out what The Far Field is," admits Herring. "You learn a lot with each record and apply the lessons, but you don't ever quite get it right. I don't think we've found the perfect mix just yet. And I actually feel positive about that. We're at our best when we're punching up; I feel stronger when I'm misunderstood. It makes me realize I need to be more clear about what I'm trying to say."
Future Islands' music has long waded in the contradictions of the human heart and soul, with Herring's existential lyrics exploring poetic dualities like past/present, pain/pleasure, fear/hope, dark/light, love/loss—a lot of love and loss. Long the king of heartbreak, his verses exude a melancholic sincerity—the kind that can craft a line as lovely as, "And what's a song without you, when every song I write's about you?"
Of course, the music has grown, as the band has grown, too. Now in their early 30s, they have off-stage commitments—Welmers is married and Cashion has a longtime partner, while Herring has found happiness with a sweetheart who resides in Sweden.
Luckily, fame now affords the lead singer a bit of romantic recklessness, allowing him to hop on a plane when the mood strikes and his schedule permits. "We've gotten to a point in our careers where having someone in your life is possible," he says. "I never had that freedom before, but those things are really important. What's happening in your life off the road can be the thing that keeps you sane while you're on it." But he's still learning how to balance the two.
The band's new songs, like "Ran" and "Beauty of the Road," grapple with that constant struggle: missing home while knowing that Future Islands is at its best when they're away. During one run last year, they were gone for four months straight, and yet Herring has referred to the stage as his happiest place on Earth—one that gives him purpose.
"When you're in a band, there's so much that goes on behind the scenes," says Cashion. "But the stage is what we know. That's our language. It's the culmination of years on the road. It's why we started making music in the first place."
Even after achieving that one thing for which they moved to Baltimore 10 years ago, Future Islands is still searching for answers. There is always some new city to visit, some new fan to thrill, some new meaning to be found.
On "Through the Roses," Herring poigantly professes, "And you see me/through the roses/through the lights and the smoke and the screens/I'm no one better/I'm no better than you, and I'm scared/just searching for truth."
Further, further. The road is life.

By early March, the band has been on break since just before Christmas, having wrapped a leg of tour in New Zealand, Australia, and Japan. The guys are no longer roommates, but only live a few miles apart from each other in North Baltimore, where Cashion, Welmers, and Lowry have settled back into normal life, running errands at the grocery store and finally finding time for doctors' appointments, while Herring has spent much of the new year traveling.
Before joining Future Islands as drummer in 2014, Lowry had been gigging around Baltimore with beloved bands like Lake Trout and Mt. Royal. He had met Herring at the Club Charles dive bar in Station North, and, with his zealous work ethic, was a natural fit. "I'm also a fan of the band, so I don't want to, like, ruin it," says Lowry with a laugh. "I just came into this wanting to make each song sound the best I possibly could."
Today, Future Islands can still be found hanging around that old haunt, as well as newer staples like The Crown. The guys make a point to check out their friends' shows when they're in town, with many musicians from those early days still bopping around Baltimore. They have gladly shared in their success, inviting those same comrades on the road as opening acts. Their dreamy Singles cover was also crafted by local collage artist Beth Hoeckel, and their latest tour poster was designed by printmaking studio Post Typography.
"We've always felt it was important to give friends a platform for their art," says Herring, noting that, if it weren't for Deacon, the band might not be where they are today. "We also need it for ourselves. Their excitement rubs off; it helps us remember how lucky we are to be here. You can take those things for granted."
For Herring, there's still a bit of joyful sadness in returning home to Baltimore. "Coming back and rolling around some of my old neighborhoods is like, man, a lot has changed," he says, almost in reverie. "Just remembering that time in our lives, when we were all dead broke, and this was our only shot—there's certain nostalgia for when things were a little simpler. Even though, when I think about it, it was the hardest time of our lives . . ."
They've spent the past two months lying low, but now it's time to start writing before they're back on the road again. They're planning for a sixth album, due out in 2019, and a 10th anniversary reissue of their punkish first record, Wave Like Home, to be released later this year. At press time, the band will be somewhere in South America—their first real tour of the continent—before flying to Europe for the summer. If things pan out, they'll be on to Asia after that.
"Our focus now is more or less the same as it's always been—continue creating the way we always have while finding balance . . . even when we're living out of suitcases," says Cashion. "When we moved up here 10 years ago, we were just total young kids with a dream. We want to say thanks to Baltimore, for believing in us, and for giving us a chance."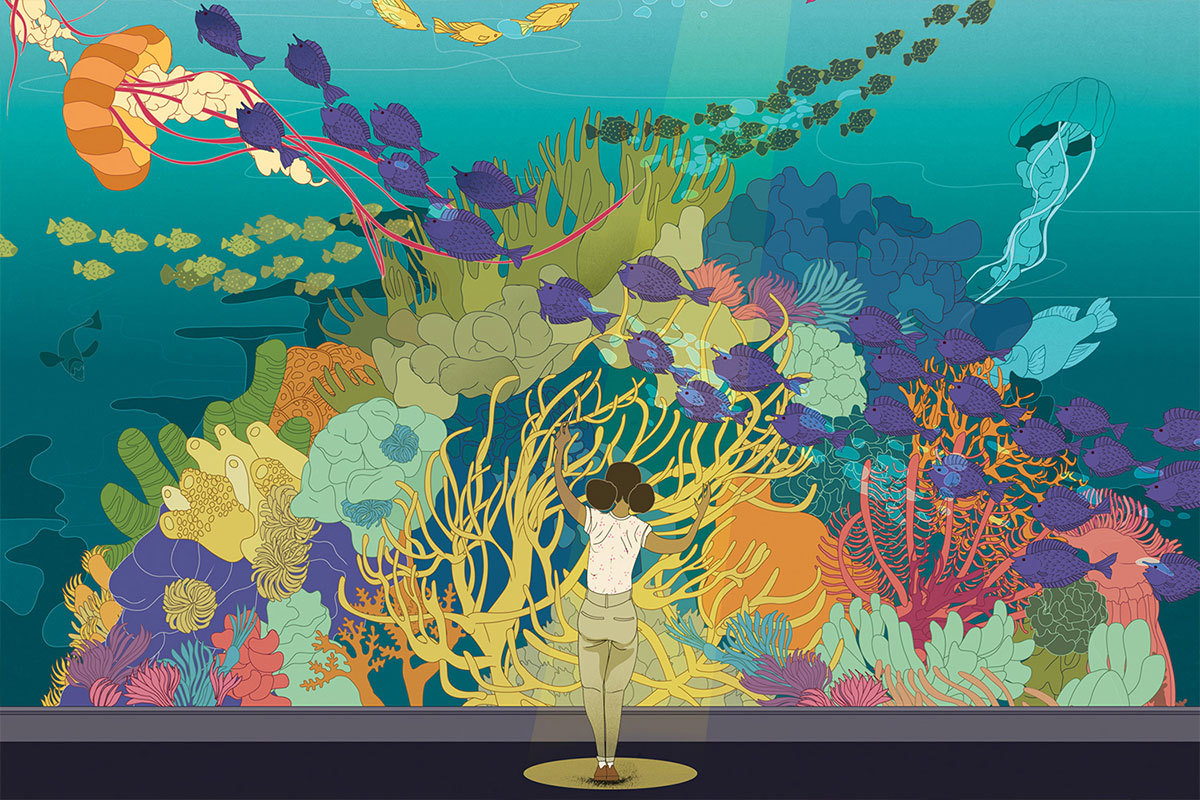 Local institutions make classical music accessbile—and relevant—in the 21st century.