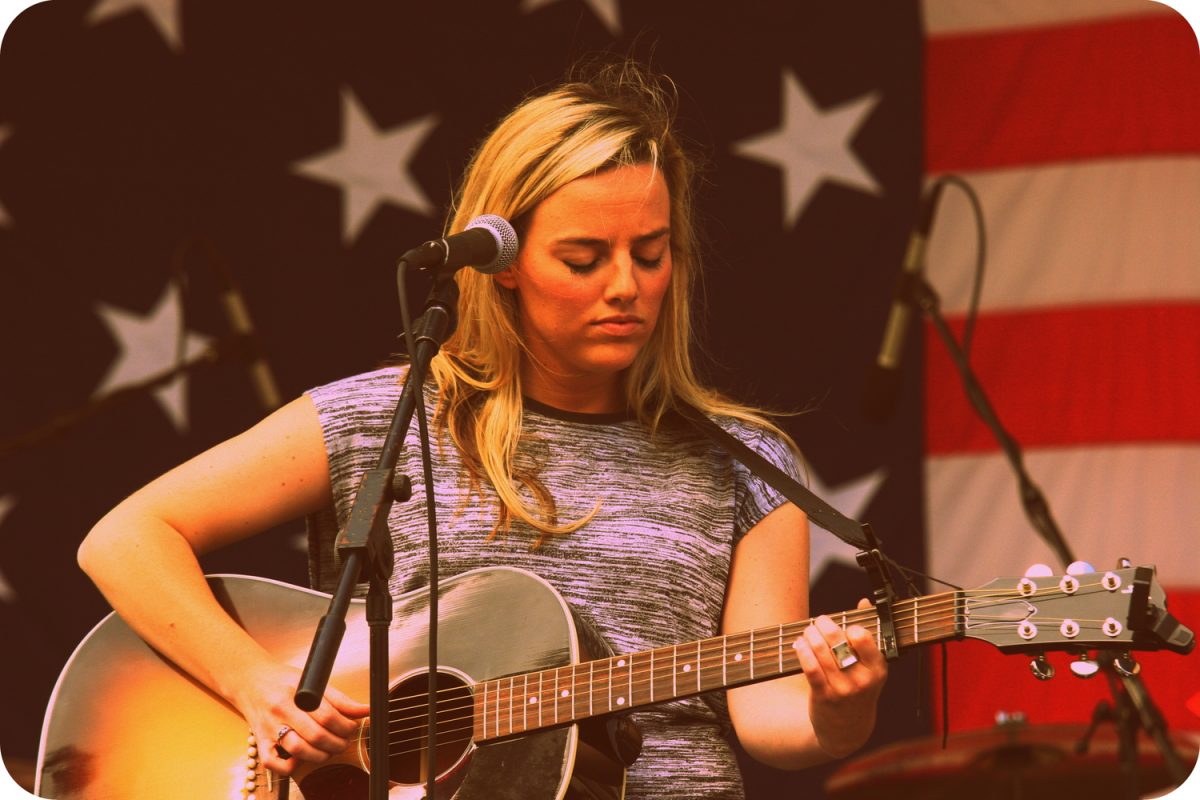 This year's Artscape boasts tons of fun stuff to do and see, including performances by the Baltimore Rock Opera Society, screenings of Maryland Film Festival shorts, national headliners Brian McKnight and Rebirth Brass Band, plus all of the wonderful arts and craft vendors that define the free festival. But, let's not forget about some of the lesser-known acts, like Towson native Emma White.
White is a singer-songwriter who describes her style as "pop/soul." Currently residing in Nashville with plans to move up to New York City, she says she's excited about her performance at Artscape, which will be a far cry from her usual coffee-shop venues.
Did you always know you wanted to be a singer?
Oh yeah, ever since I was super little. I sang my very first National Anthem at a Little League game when I was 8 years old. I did musical theater a little bit and would travel up to New York to get voice lessons. Eventually, after a year at College Park, I decided I wanted to go to Berklee College of Music.
When did you realize it could turn from passion into a viable career?
I'm still trying to figure that out [laughs]. I think it's possible. I'm just trying to get smarter about it and learn the business. I use social media as best I can. There are so many options for people doing stuff on their own without a record deal. I've been sending CDs out since I was 16 and they've been returned. That strategy is so difficult. The more you can do on your own, the better. You can go through CD Baby or Tune Core, a site where the fans pay as much as they want. There are so many outlets that are empowering for independent artists.
How do you describe your vocal style?
I've always wanted to do pop/soul, but in college I really got into singer-songwriter stuff like folk, Americana, and jazz. I started in musical theater and I also love country. I just like good music. I try not to sound like the person whose song I'm singing. When I was learning to sing, I had to do it my own way.
Talk about the music you've put out there so far.
I have one album out on iTunes called His Eyes, which I did a while ago, so it's time for some new stuff. I have a new single "Indestructible," which is a cover of a Robyn song. All of the stuff on my first CD is original and I'm constantly writing, which is the biggest challenge for me. But writing my own songs is really fulfilling and I try to do that the most I can.
Are you excited to be playing Artscape?
Yeah, I'm so excited and just shocked. I've been wanting to do stuff in Baltimore so badly. I don't even know how it happened. I just started with this booking agent here in town and he submitted my stuff. It's totally surreal. I feel like very lucky for it. I'm freaking out a little bit because the big person I am excited about is Brian McKnight. I grew up listening to him and he was a huge influence.
How are you preparing for your performance on such a big stage?
Well I am having a really big band with me. In high school, I did the "Senior Night Live" talent show and had this really big band, so it will sort of be like that. I'm going to have two horn players and go all out. Typically I'm at small coffee shops and I play more quiet, intimate music. So this will be awesome to move around and have a whole band backing me. I will definitely play more up-tempo stuff. I might have some family and friends come up on stage. And I'm trying to finish a new song in time to perform it.
What exciting things do you have coming up?
I definitely want to put out more new music. I'm thinking about going to New York and trying to find my way a little bit there. My sister lives there and she already said it was okay to crash with her.
How do you feel about the Baltimore music scene?
I know that there are opportunities to perform, but I feel like the community could even grow a lot more here. There are so many great musicians here, but it's not a Nashville or New York. Making connections has been hard. But that might be me—I'm always running to the next thing and might be missing what's right around me.
Be sure to check out Emma White on Sunday at noon on the Wells Fargo stage.