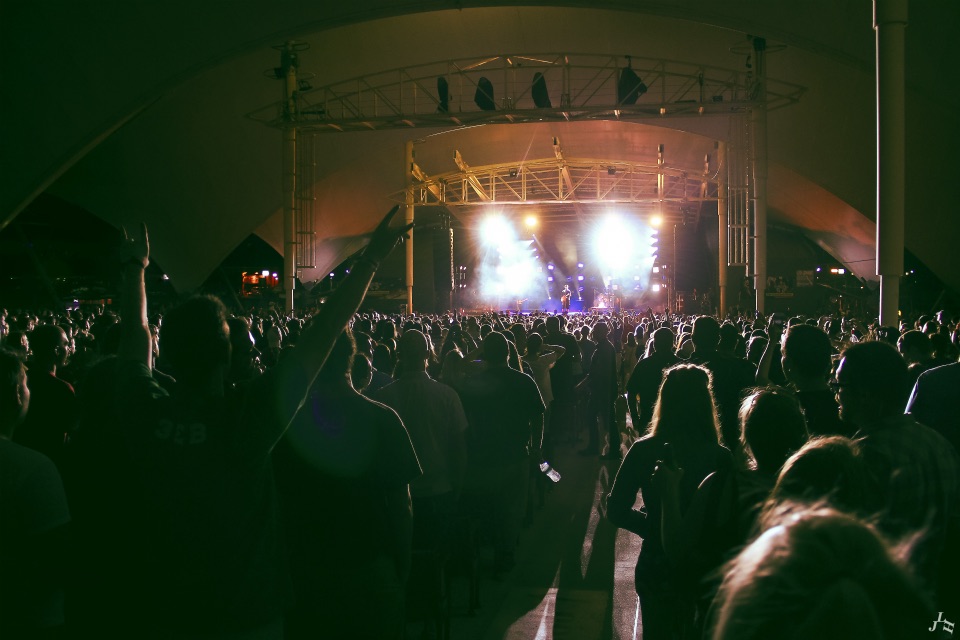 Courtesy of Pier Six Pavilion
Tomorrow has all the makings of a perfect night—Baltimore's biggest bands, the Inner Harbor, and a rocking, sold-out crowd. There's been plenty of anticipation leading up to Windjammer, and just in time, the promoters have released set times for Future Islands, Beach House, and
Dan Deacon, plus Ed Schrader's Music Beat, Bond St. District, and Romantic States. With 8-plus hours of music, all for a great cause—the Living Classrooms Foundation's Believe in Music program for Baltimore City students—we can't imagine a better way to celebrate summer.
Doors open at 2:30 p.m.
DJs Jason Willet & MC Schmidt: 2:30-3:30 p.m.
Romantic States: 3:30-4:15 p.m.
DJ James Nasty: 4:15-4:30 p.m.
Bond Street District: 4:30-5:15 p.m.
DJ Book of Morrin: 5:15-5:30 p.m.
Ed Shrader's Music Beat: 5:30-6:15 p.m.
DJ Book of Morrin: 6:15-6:45 p.m.
Dan Deacon: 6:45-7:45 p.m.
DJ Big Party: 7:45-8:15 p.m.
Beach House: 8:15-9:15 p.m.
DJ James Nasty: 9:15-9:45 p.m.
Future Islands: 9:45-10:45 p.m.