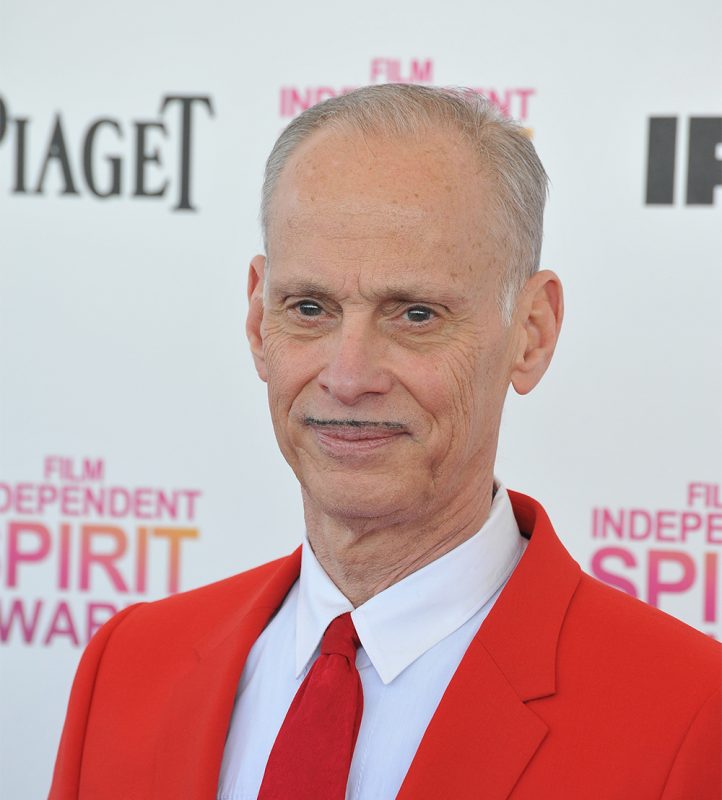 It was just a matter of time before the law caught up with John Waters—Law & Order: Special Victims Unit, that is.
This month, the Baltimore-based writer, filmmaker, and sometimes-actor will have a guest-starring role on the police procedural, created by Dick Wolf. It will be Waters' first appearance on the NBC-TV series, now in its 21st season.
Waters said in a phone interview that he has a brief part in the episode and doesn't want to give too much away. He said he got a call about the show from his agent and the filming took place in the studios at Chelsea Piers in New York City. "I was thrilled to be asked to be on it," he said.
According to a synopsis by TheCinemaholic.com, a website for TV and film buffs, the SVU detectives will investigate "a case of sex-trafficking at a performing arts institute, wherein a bunch of male ballet dancers are recording the female dancers in their moments of passion and are using the videos to blackmail them." The episode also involves a case that could force one character, Chief Christian Garland, "to put his friendship aside and arrest a corrupt pastor," the website says.
NBC recently released a trailer for the show, which will air on March 19 at 10 p.m.
"A case of online extortion," an announcer intones, ominously. "John Waters guest stars in a new SVU."
The trailer features a distraught-looking Waters, confronted by the detectives. "Nothing disappears from the internet," he tells them. "The male dancers are secretly recording the women having sex," reveals actress Mariska Hargitay, in her role as Captain Olivia Benson. "This isn't just blackmail. We're looking at sex trafficking."
Dum-dum.
The ballet-blackmail storyline is reminiscent of a real-life 2018 scandal involving the New York City Ballet, which fired two principal male dancers after they were named in a lawsuit for allegedly sharing sexually-explicit photos and videos of ballerinas.
The incident was an early test case of the limits of disciplinary action in the #MeToo era, and an arbitrator later ruled that the male dancers must be reinstated if they receive counseling. Since it began in 1999, the Law & Order series has been known for its ripped-from-the-headlines plots.
Waters' role is one of the first scripted TV appearances that he has had since he had his head chopped off by Jessica Lange when he portrayed movie director William Castle in a campy 2017 performance on the FX series, Feud: Bette and Joan.
In addition, he's been on The Blacklist, as well as Real Time with Bill Maher, Late Night with Seth Meyers, and other talk shows. He also contributed to the latest Hollywood Vampires album with Johnny Depp, Alice Cooper, and Joe Perry.
In 2017, FX kept Waters' Feud appearance a secret until a few days before the show aired, but NBC is doing the opposite. Waters said Law & Order: SVU is the kind of mainstream show he likes to be in, where his appearance is unexpected: "I'm proud to be exploited by NBC," he said.
Does he play a bad guy on the show, or a victim? He won't say exactly, but he offers a hint: "I'm an unsympathetic, unsavory character. Typecast once again."