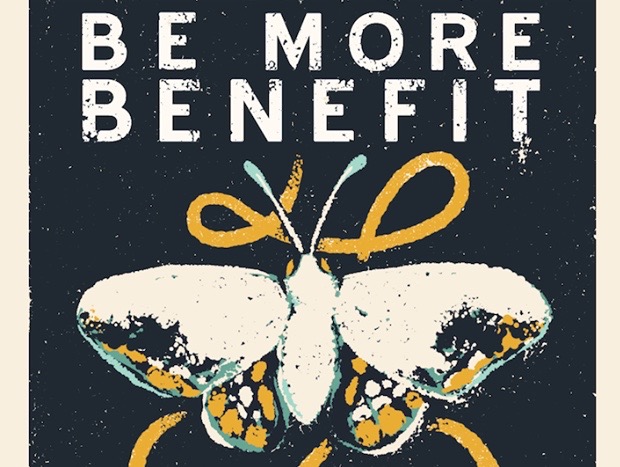 Courtesy of Be More Benefit
What better way to support Baltimore than by listening to local bands and enjoying art?
That's what Bob Elder is hoping Baltimoreans will think when they hear the details for the Be More Benefit on May 20. Scheduled for next Wednesday at The Metro Gallery, the all-ages event will feature the bands Eze Jackson, Wing Dam, Blacksage, Bond St. District and Elder's own Joy Classic.
In addition, you can also bid on works donated by local artists at a silent auction. The bands are playing for free, and all proceeds benefit The Baltimore Community Foundation's Fund For Rebuilding Baltimore.
Elder, who plays guitar in Joy Classic. said the idea came while talking with fellow musicians and artists about the events following the death of Freddie Gray.
"Everyone was scared, frustrated, and wondering what we could do. That's when the kernel of the idea came to me," he said.
He recommends buying the $10 tickets sooner rather than later—they've been selling pretty quickly. And donation boxes will also be placed around Metro Gallery for any items such as clothes or food that you can bring.