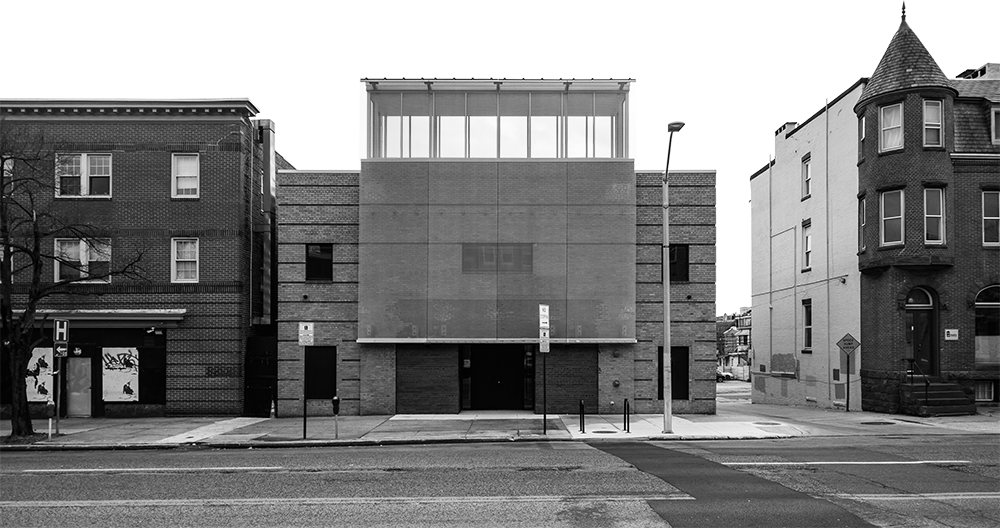 A meeting of the creative minds will christen the brand new Voxel stage this week as playwright Lola B. Pierson and local avante-garde rockers Horse Lords premiere their joint venture, The First Thing That Happens, on Feb. 13.
The new experimental opera, from local theater company The Acme Corporation, is an exploration of the human experience that finds a series of actors struggling to make their ideas come across and come to life. It's a meditation on "the construction of the piece itself and about what we as humans and artists give up to communicate with other people," says Pierson, who wrote and directed the piece.
The idea was born from an earlier collaboration with Horse Lords' Andrew Bernstein, who worked with Pierson on Azimuth for Baltimore Rock Opera Society in 2015.
"We both had a really good experience working together," Pierson says. "I'm a pretty big fan of their work, and Acme does a fair amount of work with music. So I approached Horse Lords about a year ago about maybe doing another thing together, and they for some reason said yes."
The partnership highlights the avant-garde sensibilities of both groups, and the creative process has allowed them to experiment with what exactly "opera" means.
"I'm not sure if classic opera people would call it that, but we're calling it that," Pierson says. She and Horse Lords have been working together since last summer in a back-and-forth process, adding and changing elements in a sort of ongoing conversation as they crafted the piece.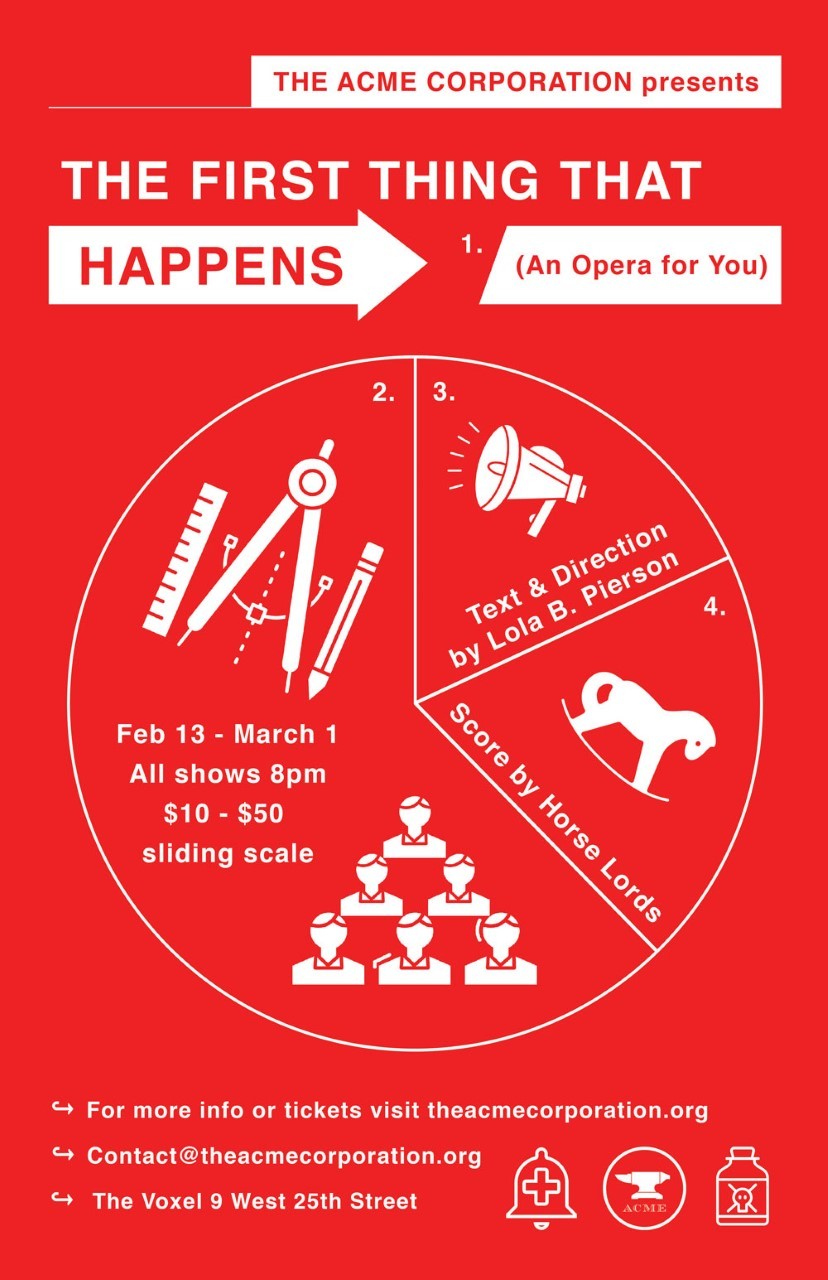 "They're very flexible and adaptable people, and they're a highly collaborative band," Pierson says. "Day to day they embodied a thing that I think theater is all about, which is reacting to the thing that's actually happening in the room. They said something in one of our first meetings where they were like, 'We kind of think of our work as tricking people into dancing to avant-garde music. And I was like, 'Oh, I think of my work as tricking people into feeling to avant-garde theater.' We're good teammates."
The results of this team effort will be performed in seven acts on the newly minted Voxel stage from Feb. 13-March 1. It's the first performance at the Old Goucher performance space (and former home of The Autograph), which is owned by local software company Figure 53. While its daytime mission is to be an education and exploratory resource for the community, by night it's on offer as a DIY theater space for rotating resident artists. Pierson, who works part time with Figure 53, was selected to be the first artist to use the new black box theater to stage The First Thing That Happens.
The venue offers a flexible new space for performers, who can reconfigure the 70-100 seats as needed and have access to in-house professional lighting and audio equipment.
"Right now it looks like a big empty box that's available to do whatever you want, which to me as an artist is the most exciting thing in the world," Pierson says. "I think it really has the potential to be an incredible asset to the Baltimore performance community as a whole. The support and the artists' community we have here feels unique, and it feels like there's this really special moment going on."