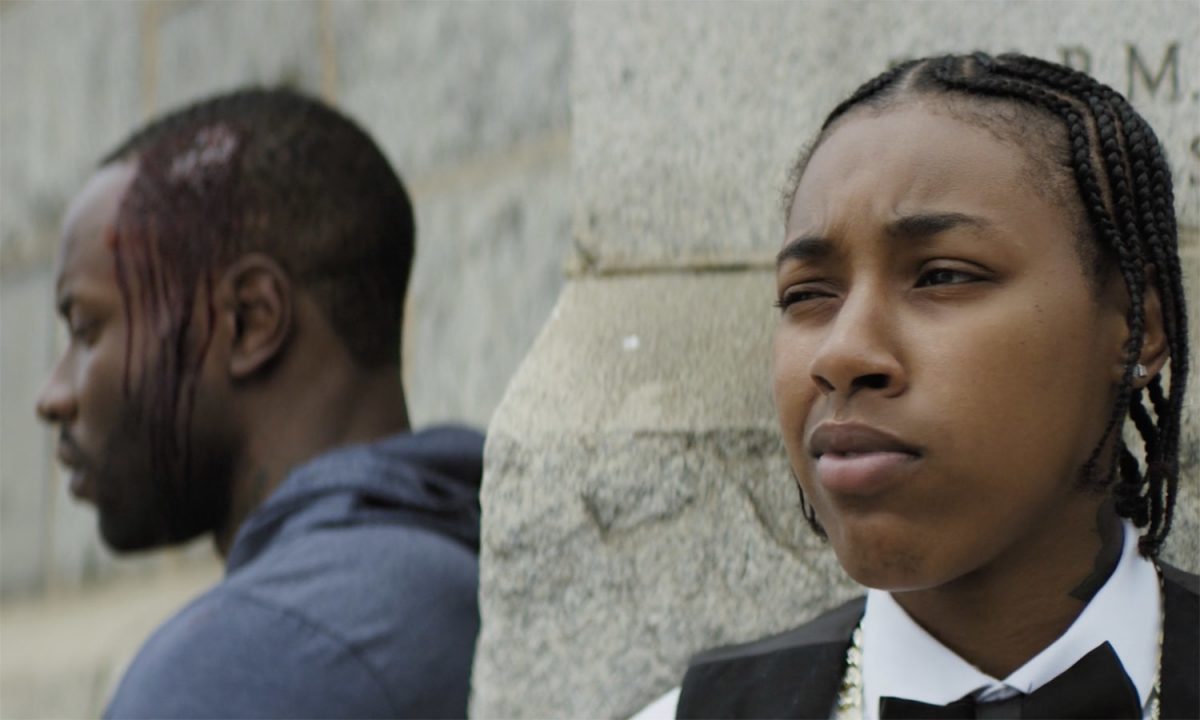 89 Crowns
When writer and director Terrance Smalls of local production company 89 Crowns first conceived Lost Kings, a new web series set in Baltimore City, he imagined it as social thriller. (Think Get Out and other films with narratives that explore real-world horrors.)
Baltimore's history of police corruption and recent misconduct investigations by the Department of Justice and Attorney General could be the subject of many cinematic narratives, and Lost Kings offers its own perspective about how these issues plague the city.
"Corruption and violence were things I already recognized as happening in Baltimore," says Smalls, who was inspired by stories from friends and city residents about the troubling tactics and problematic interactions they encountered with the city's Dirt Bike Violators Task Force—an armed unit that polices local dirt bike riders.
The heroin of Lost Kings is a rider named Max, played by local dirt bike legend Lakeyria "Wheelie Queen" Doughty. After the murder of her brother Donte (William "A.J." James, another well-known dirt biker), Max goes on a rampage to avenge her brother's death, with those responsible also connected to drug trafficking and the police department.
There are clear parallels between the plot of Lost Kings and recent investigations into the Baltimore City Police Department. In 2018, James, the actor who played Donte, was shot and killed shortly after making the film. At the time, he was seeking an appeal for a charge he claimed to be innocent of.
Smalls' considers Lost Kings a cinematic exploration inspired by harsh realities, and those depicted in Lost Kings have received polarizing critiques. Some have called the series an unnecessary revamp of The Wire. Others have criticized the film of relying on familiar stereotypes that present simplistic and negative depictions about Baltimore and its residents. At the same time, many have applauded the film for featuring real Baltimore residents instead of actors.
"When you look at the reality, I don't believe [Lost Kings] is exploiting anything," says Smalls. "It's telling real narratives about things that are really happening."
After an initial screenings at The Charles Theatre and Pipe Dreamz earlier this summer, Smalls plans to present more viewings of the series for the general public to garner more support for future episodes. And he encourages viewing audiences to watch Lost Kings with an open mind.
"Frankly, we aren't often given shots to tell our narratives," says Smalls. "I would like the film to [travel] everywhere… showing people that they can tell their own stories."