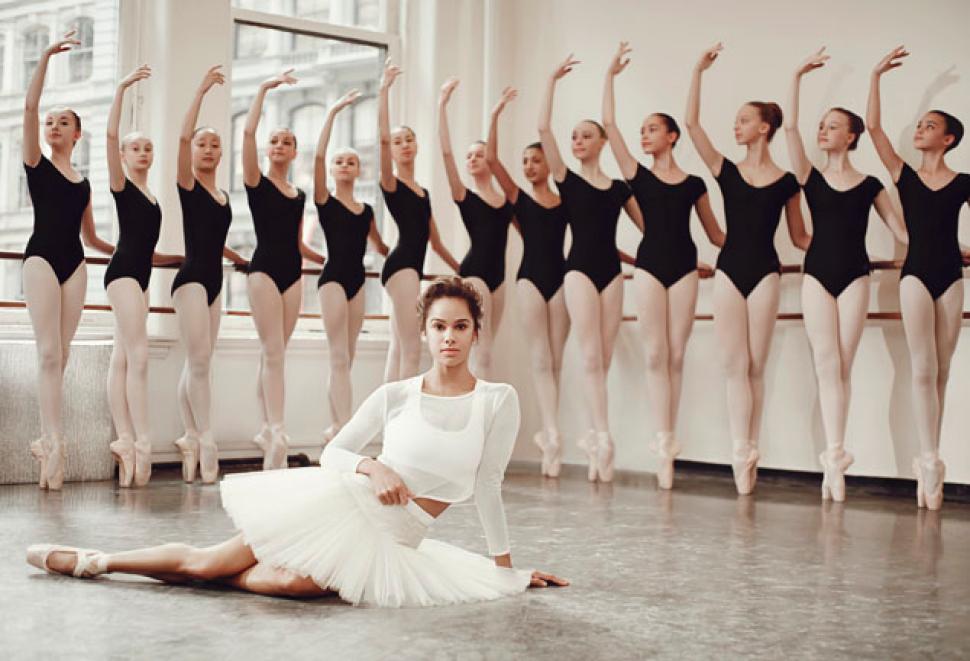 Will Davidson
Misty Copeland never believed she'd be here—the first African-American to become a principal dancer with American Ballet Theatre, one of the most elite companies in the world. Looking back, in fact, she wouldn't have imagined she'd accomplish half of what she has, from rising above humble beginnings to dancing major roles.
But Copeland knew she had to persevere in her quest to become a principal dancer, despite the physical and mental difficulty, she told an audience of 1,000 at the Reginald F. Lewis Museum Saturday afternoon. She owed it to herself, and to the race of people she represented, which had long not had a major presence in the elite art form.
"I understood the importance of doing the best that I could because I didn't know when the opportunity would come again," she said. "And not taking for granted the opportunity, because I didn't know when another black woman would be coming behind me."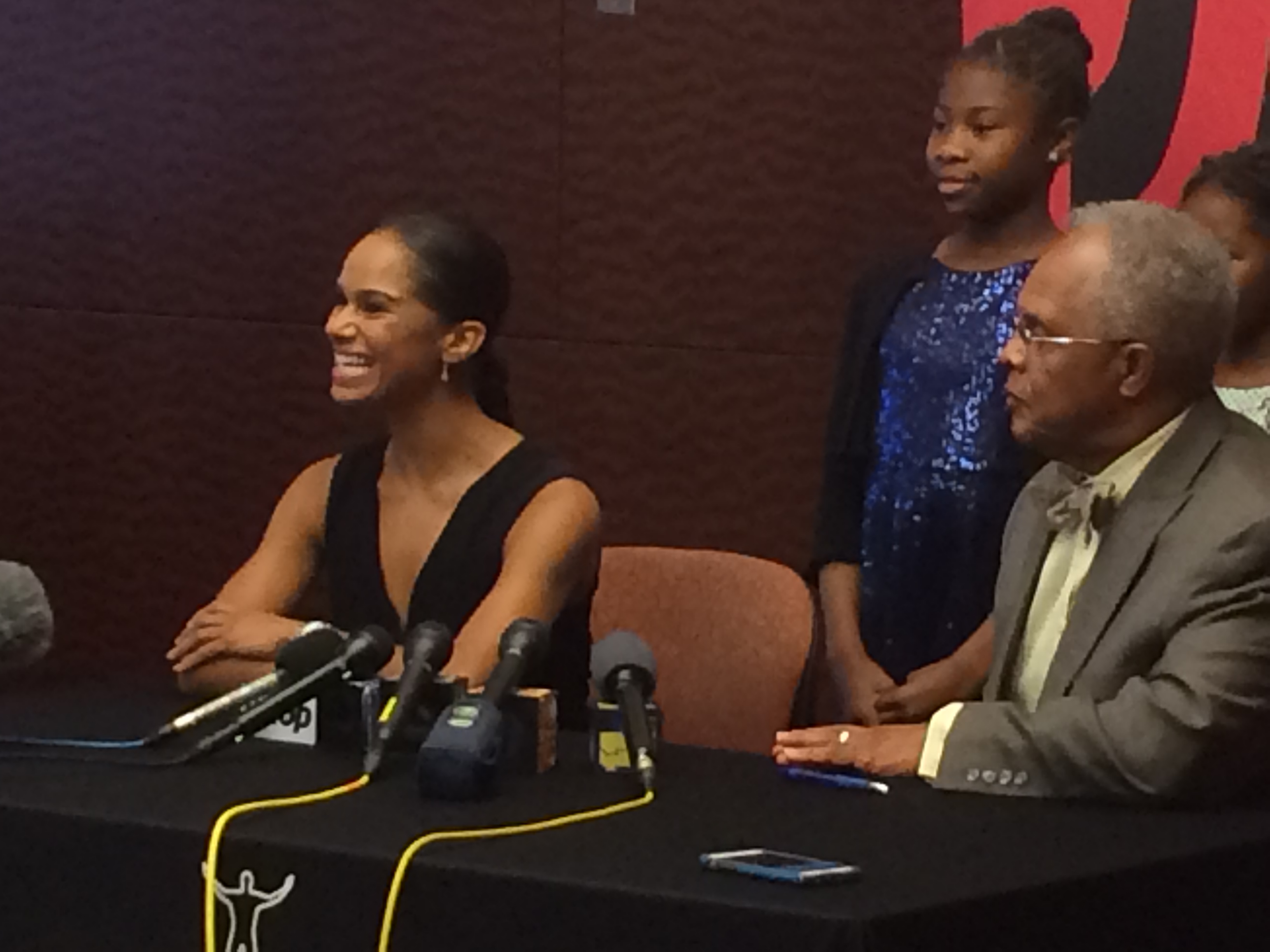 Becoming a principal dancer is the latest in a long list of Copeland's achievements the public has followed with rapt attention—among them, appearing with the pop star Prince and penning a memoir and a children's book. Baltimore especially got to know Copeland after her Under Armour commercial went viral.
But Copeland is intent on continuing to challenge herself. She'll appear in a Broadway production of the musical On the Town, and is eyeing the role of Kitri in Don Quixote, the first ballet she saw live.
"I like to do things that make me uncomfortable, because I think it makes me better," she said at a press conference preceding the talk.
Saturday was momentous for Copeland, as it was the day that she officially took on her new role. She joked that she had no real plans other than this appearance as she doesn't celebrate often.
During her talk, she was candid and warm, laughing and smiling as members of the audience, who overflowed the museum's auditorium, waved to her. The line of fans had stretched down the street hours before the museum's doors opened, filled with girls in tiaras and tutus, clutching copies of her book, Firebird.
Wearing a simple black dress and towering heels, her hair pulled back in a braided ponytail, Copeland obliged when the audience asked how she got her hair to stay in a bun—John Frieda conditioner and lots of hairspray, she said. And she laughed as she told how Golden State Warrior star, and fellow Under Armor ambassador, Stephen Curry was blown away by her day-to-day routine as a dancer.
Copeland talked about the need for dance to reach minority communities, which she feels would better diversify the dance world. And she urged girls to believe in themselves.
"Try not to get caught up in the small things, like what people think of you," she said. "And don't compare yourselves to other people. That's probably one of the biggest downfalls that people have is trying to be someone you will never be."
Afterwards, she signed books, obliging when children and adults wanted their pictures taken with her. One little girl even leaned in for a hug, and then sat beside Copeland as she signed.
"You are so pretty," Copeland said, smiling, as the girl reached up to hug her one more time.