Review: New Horse Lords Album is a Masterpiece of Creative Freedom and Contradictions
Released last fall, 'Comradely Objects' is described by the band as "a thrilling portrait of revolution underway."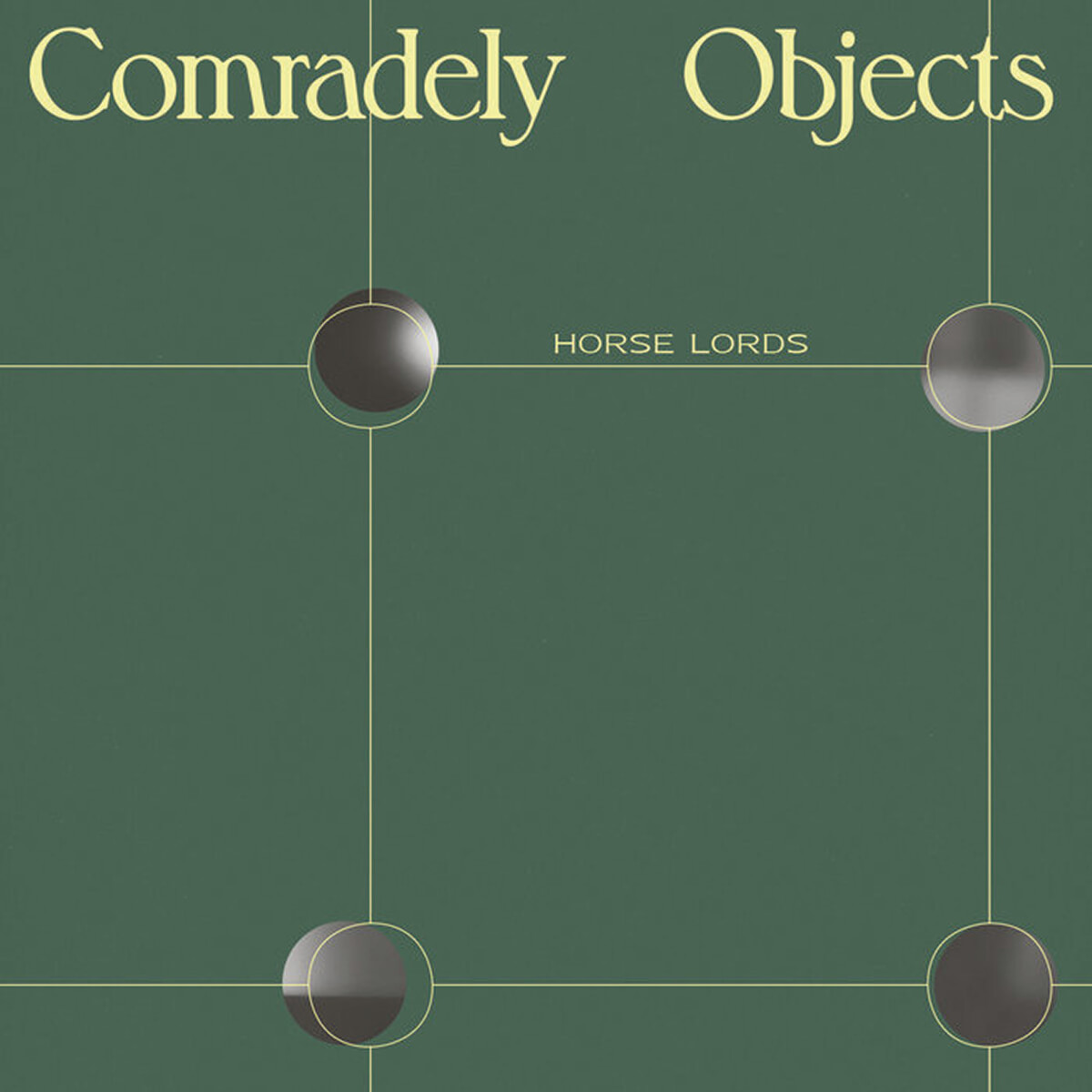 The last record from Horse Lords was all about arrival. The destination? Utopia, of all places, sought through the collective experience of the Baltimore avant-garde quartet's experimental instrumentals and self-described radical ideals. Now, with their fifth album, the band reflects on the journey itself, or what they call, "a thrilling portrait of revolution underway."
Released last fall, each of the seven tracks on Comradely Objects is an intricate interplay of single lines and stratified polyrhythms that trickle, sprint, sprawl, soar, and combust. Along the way, they hone their idiosyncratic, shape-shifting sound into a meticulously controlled chaos—a masterpiece of creative freedom, contrasts, and contradictions.
In doing so, they bottle some quintessential essence of their city, too, and present its unbridled spirit for broader audiences to not only hear but feel. (In the right environment, you could even use these tracks for meditation.)
Over the last 13 years, Horse Lords—made up of saxophonist Andrew Bernstein, bassist Max Eilbacher, guitarist Owen Gardner, and drummer Sam Haberman—have garnered a loyal following and cemented themselves as a vital pillar of the local arts scene. And it's not just for their sonic explorations. The band routinely pushes into uncharted territory, from releasing mixtapes studded with spoken-word poetry by rap artist Abdu Ali and samples from the Women's March on Washington, D.C., to collaborating with the Acme Corporation theater troupe on a DIY opera at The Voxel in Old Goucher.
We can't wait to see what they do next.