Music Reviews: October 2015
The latest from Holy Ghost Party, Gurl Crush, and Dave Heumann from Arbouretum.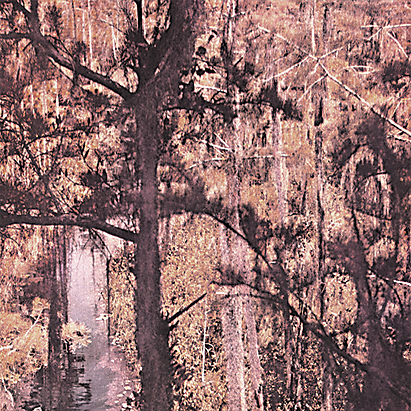 Holy Ghost Party
Bayou Music (Ehse Records)
The beautiful thing about so many Baltimore bands is their defiance of categorization. Holy Ghost Party fits that anti-mold, melding genres into a mixed bag of punk, funk, jazz, blues, and atmospheric improv. Formed in 2009 by Zachary Utz and David Jacober, both of Baltimore's noise-rock band Dope Body, the experimental duo has made its way through the local label circuit, releasing records with Gen Pop, Friends, and now Ehse Records. Recorded in Brooklyn and at the Copycat building in Station North, this third album adds some shoegaze headbang to their hazy, punky pop. At its heart, it's an instrumental interplay of searing guitar and tenacious drums, with rich layers of distant vocals and plugging bass riffs underneath, every inch filled with warmth. Most songs, like "Squig," "Earth Jam/Memory," and "Fade," reel and ramble a bit before gaining momentum. Others, like "Cake" and "Pinche" build, blossom, and swiftly end, leaving us wanting more. Put them on and drift around in their rich musical brew.
---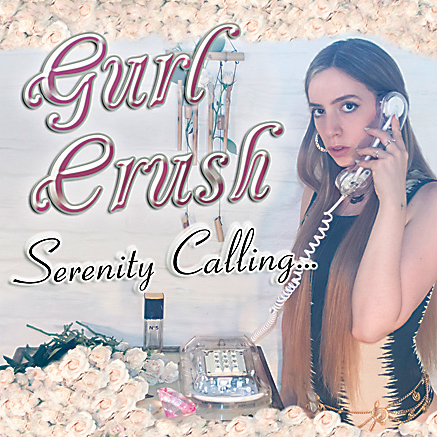 Gurl Crush
Serenity Calling… (Nina Pop)
Jenna Cecilia arrives on the local music scene as Gurl Crush, a future-pop electronic artist who joins the trap-infused, slow-jam, femme-fatale ranks of Purity Ring and Baltimore's own Blacksage. There's a dark sexiness to her debut EP. Grounded in traditional pop and R&B structures, these eight songs are lushly layered into moody, yearning ballads with down-tempo rhythms, electronic bass, and twinkling sound-bite samples. Her voice rarely peaks but instead remains soft and controlled, with the occasional fluctuation snaking its way around each hook, as in "Blind To Choose." By the sixth track, the EP shifts into three final remixes, a new trend among artists who've come to realize that the same song can sound good different ways. These cuts turn the originals into urgent, clubbed-up party-starters, with a stellar tribal take on the aforementioned "Blind To Choose" by label head and local producer Schwarz. Once suitably amped, head to SoundCloud to hear her addictive 2014 single, "By My Side."
---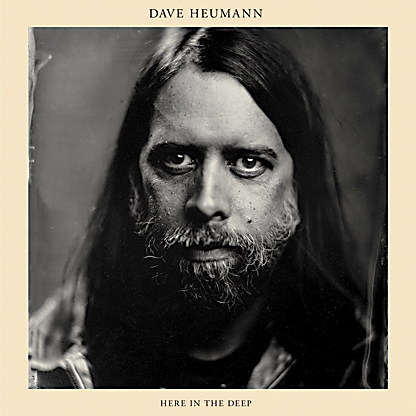 Dave Heumann
Here In The Deep (Thrill Jockey)
All steadfast Arbouretum fans can finally rejoice. The beloved Baltimore indie-rock band went on a hiatus after its last album in 2013, but now frontman Dave Heumann is back with his solo debut. You can still hear Arbouretum in the album's subtle folds—it has the same folk-rock underpinnings and rich storytelling as in the band's best work—but with Heumann's optimism and abandon, it is something entirely new. His bandmates show up on some of the tracks (as does Wye Oak's Jenn Wasner), but the slow, doomy heft of the past has washed away to reveal a soft, light simplicity. It feels personal, even if the protagonists aren't always Heumann himself. "Cloud Mind" floats like a feather, with pretty riffs, steady drums, and vocal valleys and peaks. "Morning Remnants" is a welcome moment of introspection, asking you to get lost in its jammy, jangling chords. On the title track, you can almost feel the hum of crickets and whispers of a warm night's breeze in its soothing verses, whirling organ, and heart-tugging guitar. Let the album wash over you and hear it for yourself on October 22 at The Crown. It is a beautiful deviation that goes to show just how freeing it can be to change things up.