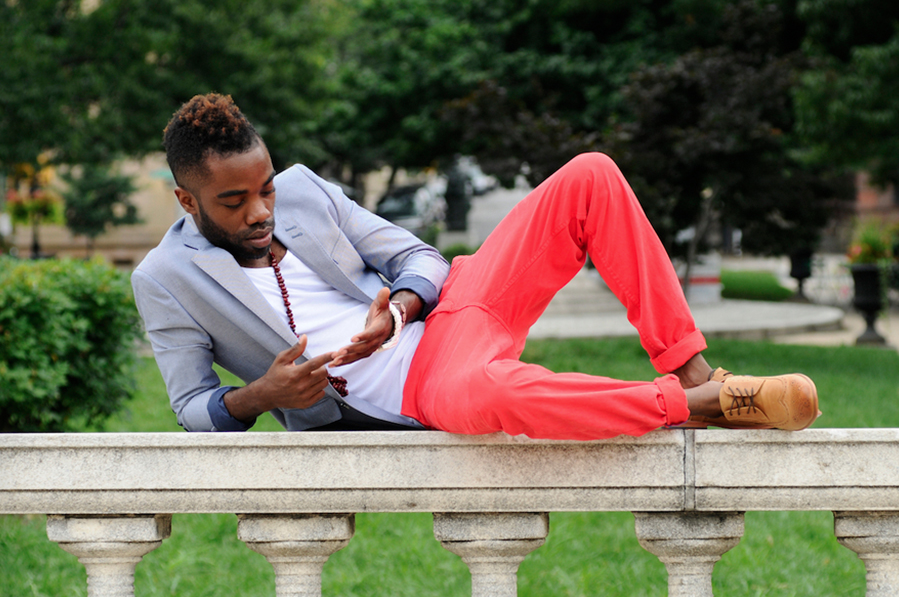 Courtesy of BaltimorePride.org
The community response after the unrest following the death of Freddie Gray was significant. But Mia Loving knew the momentum had to continue for real change to occur.
That's why Loving and others organized "it's a love thing," a night of music and art that's at the E.M.P. Collective tonight. It's directly benefitting the Friend of a Friend program, which has started food drives and other outreach in Gilmor Homes, the housing community where Gray lived.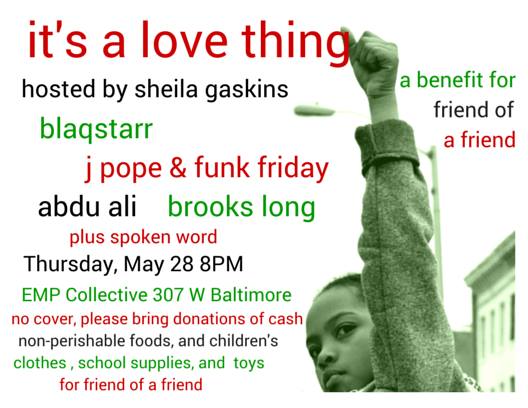 The event has quite a lineup: Blaqstarr, Abdu Ali, Brooks Long, J Pope & Funk Friday. And, there's no cover.
Loving, a resident artist at E.M.P. who also started the community incubator Invisible Majority, just asks that you bring donations, whether that's cash, school supplies, children's clothes, or non-perishable food.
"We wanted to do it for an organization that was actually out in the community," Loving said.
It all kicks off at 8 p.m. And don't forget to bring those donations.