Taking Direction
Parental tips for surviving this weekend's One Direction concert at M&T Bank Stadium.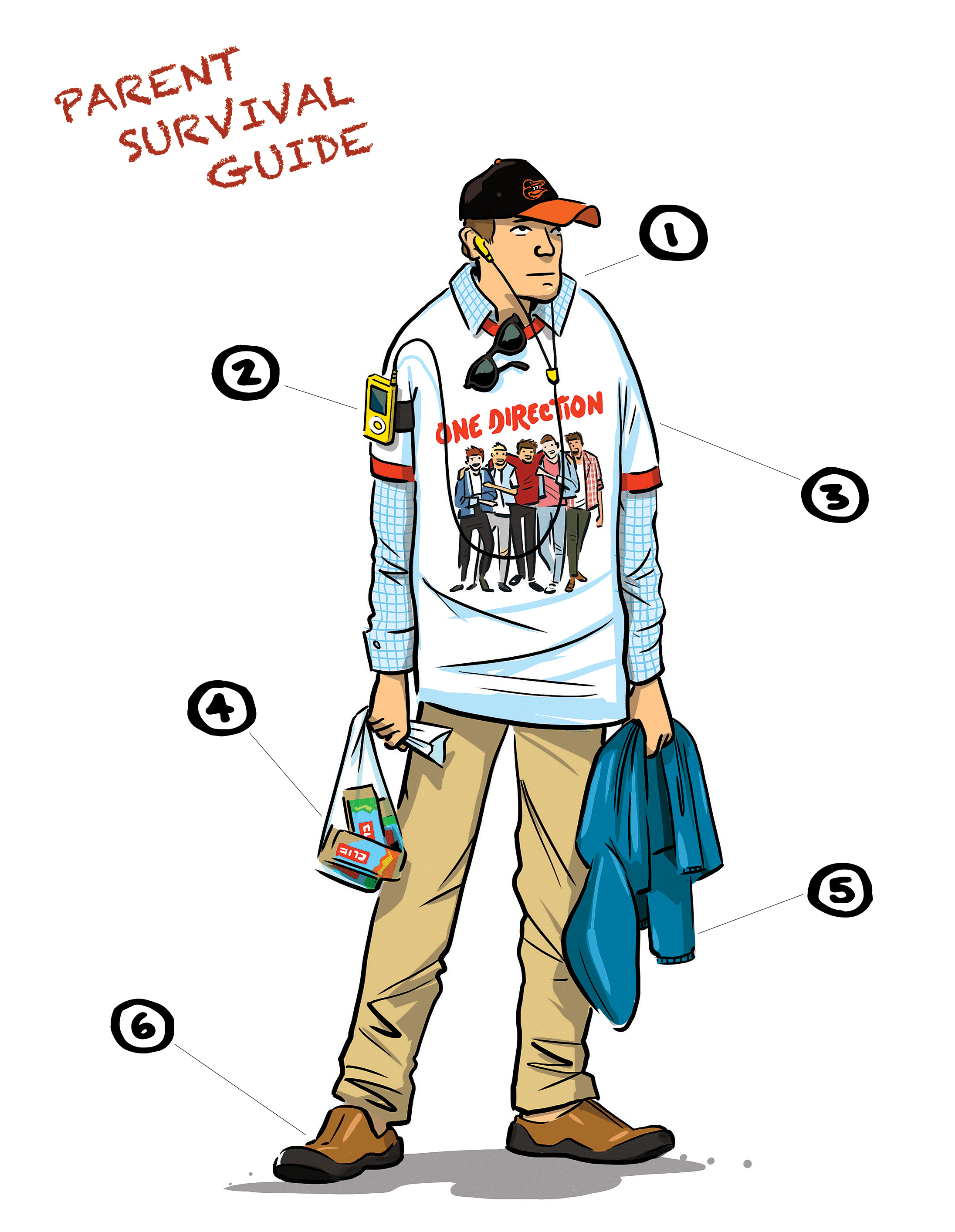 1

HAT AND SUNGLASSES
The concert is scheduled to start at 7 p.m., so you'll need to think about sun protection, including sunscreen.

2

MP3 PLAYER WITH EARBUDS
If you can't take a full two hours of One Direction's music, we recommend bringing your own. The headphones can also double as ear plugs if the screaming gets too loud.

3

MONEY
Duh, right? But if you're really looking to earn those "BEST. PARENT. EVER." kudos, you'll want to spring for some tour merchandise.

4

CLEAR BAG WITH SUPPLIES
M&T Bank Stadium prohibits backpacks, fanny packs, and most bags. Only clear plastic bags that do not exceed
12" x 6" x 12" or small hand clutches are allowed. Be sure to fill them with snacks and tissues to comfort the crying fan in your life.

5

RAIN PONCHO
M&T Bank Stadium doesn't allow umbrellas, so the only way to stay dry in inclement weather is to don a rain poncho—and remind yourself that you love your child.

6

COMFY SHOES
Chances are you'll be on your feet—and maybe even dancing. (We won't judge!) So shoes with some cushion and grip are a must.