Peach Face's Alison Ramírez Is a Next-Gen Baltimore Musician to Watch
We sit down with Ramírez to discuss her debut album 'Grocery Store Flowers.'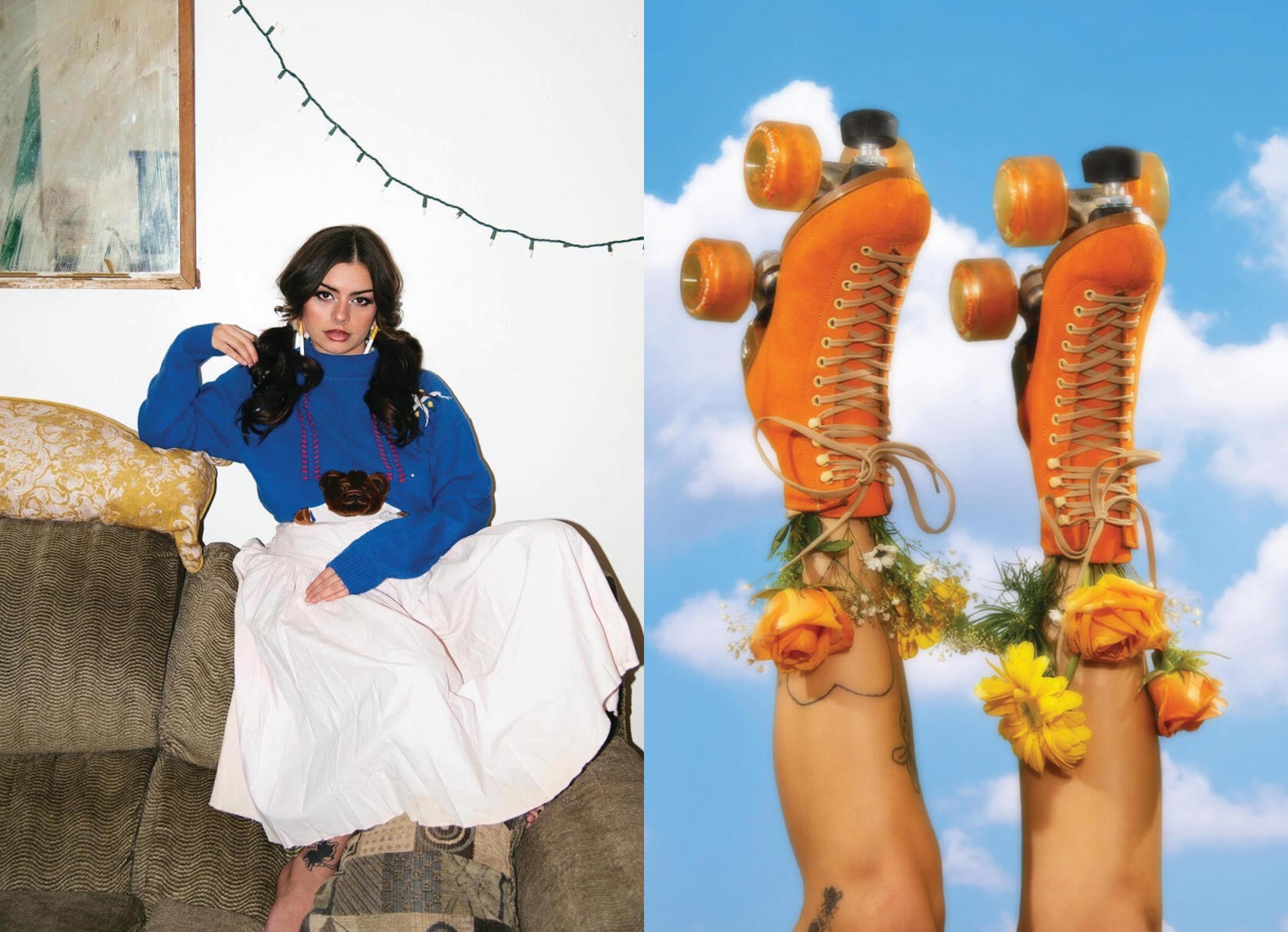 If you were to put together an all-star roster of next-generation Baltimore musicians, Peach Face would be in the starting lineup. The musical project of 23-year-old singer-songwriter Alison Ramírez is a gauzy, indie-pop daydream, marked by lush, synth-fueled songs of love, loss, and identity, such as her cell phone-recorded first single, "Grilled Cheese," which has over 2.5 million streams on Spotify. Her debut full-length album, Grocery Store Flowers, is out now.
Ahead of the release, we sat down with Ramírez to discuss her roots, musical inspirations, and what comes next.
You grew up in Baltimore. How did you first become interested in music?
I didn't have any family in music. Honestly, my parents didn't really even listen to it. I think I started just singing a lot when I was younger, probably to myself, sometimes as a way to remember things. I started writing my own songs around fourth grade and had a little songbook that I'd write in and bring to the playground to show to friends. I just kept writing and haven't stopped.
You started performing at a young age, too. How old were you then?
I started performing in School of Rock some time in high school. I was performing covers with them around Baltimore, on stages like Ottobar and even Rams Head, which was definitely weird. But I think it was a really good opportunity to get me used to a stage and singing in front of people and playing with a band, not just singing songs by myself in my room.
What was some of your inspiration at the time?
I started getting inspiration from artists like Fiona Apple and Sylvan Esso—a lot of cool alternative women in the music scene. Those were two big artists who taught me about things like vocal loops. I had never heard anything like it before and that really influenced my music. I didn't have a way to record my music, but I got friends of mine to learn parts of my songs and sing them over top of each other to see if it sounded good.
Did you learn how to use any production or recording technology through your time at School of Rock?
Not really, but I had one guitar class with Dan Ryan, who was a teacher there, and who is also in Super City. We didn't end up doing guitar at all; I just asked him questions about writing music—I don't think I'd ever really met another musician who writes, or who has a band. I was like, how do you do it, how do you put music on the internet, how do people listen to it? He pulled up Garage Band and we spent the whole lesson just playing around. From there, I started using that just on my phone and that's how I made "Grilled Cheese." Now that I've graduated and am a young adult we're like peers and play shows together and it's a cool thing being able to share the scene with him.
You started performing live in earnest in 2019, which was of course right before the coronavirus pandemic shut down music venues. How do you think that impacted your trajectory?
I had a good year of figuring out what was even happening. Because everything happened really quickly. "Grilled Cheese" got put on Spotify's Discover Weekly, like, everywhere. Then all of a sudden, thousands and thousands of people were listening to it and I was getting all of these Instagram followers and messages on Twitter, so it was honestly kind of hard to process. So having that break was kind of nice. I needed to give myself some time to slow down and figure out what direction I wanted to go in. I think it was very necessary for me.
What are you looking forward to in this next year?
I think just hopefully traveling a little bit more and expanding Peach Face outside of Baltimore. I love it here and I love the family I've created here and the supporters I've gotten out of everything. I couldn't be more grateful for all of that, it's gotten me to where I am now. But I'm excited to push a little bit. I've had the idea for this album in my head for the past six years, and a lot of these songs that I wrote six, four, two years ago, so it feels really good to finally get them out there, especially in a new way.