PAT MORAN: Casting Director
"SEEING RED"

BY JOHN LEWIS / AUGUST 2013
Photography By Mike Morgan
The word "iconic" gets thrown around a lot, but it certainly applies to Pat Moran. With her signature shock of orange hair and oversized glasses, the multiple Emmy-award-winning casting director is instantly recognizable, and she's been a fixture in Baltimore, moving from the underground scene to the height of mainstream success, for decades. "My whole career has been one big accident," Moran told us, modestly. "I'm just lucky to have gotten out of Catonsville."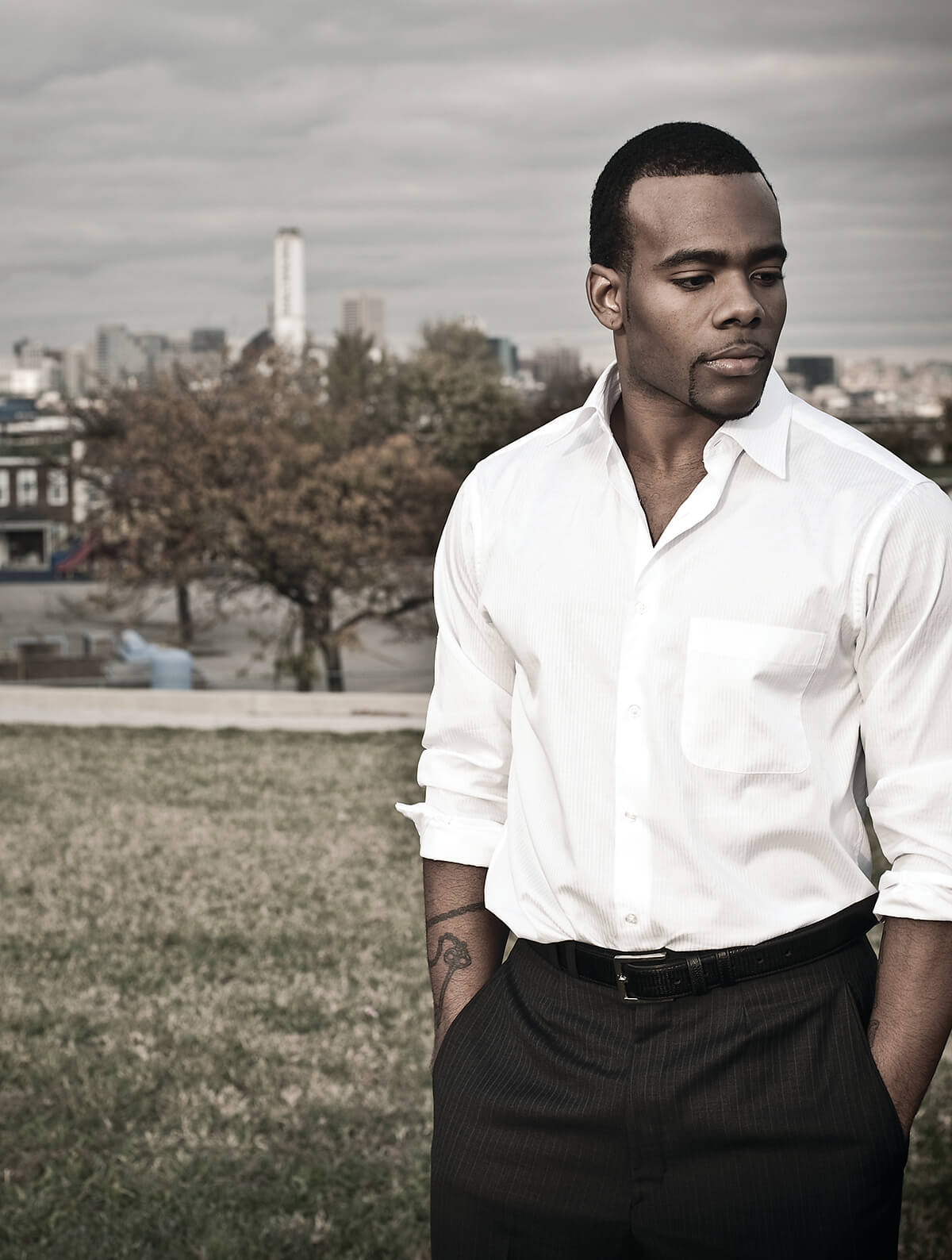 MARIO: R&B MUSICIAN
Photography By Daniel Bedell
We spoke to the actor and R&B heartthrob during a particularly dark time in his life. His mother, who struggled with addiction, had accused him of assault (she later recanted and the charges were dropped), and he was still reeling from the negative publicity. Music, he explained, had been a way to escape his troubled home life. And though his relationship with his mother was strained, he vowed to be there for her: "This is my mother, and this will always be my mother," he told us.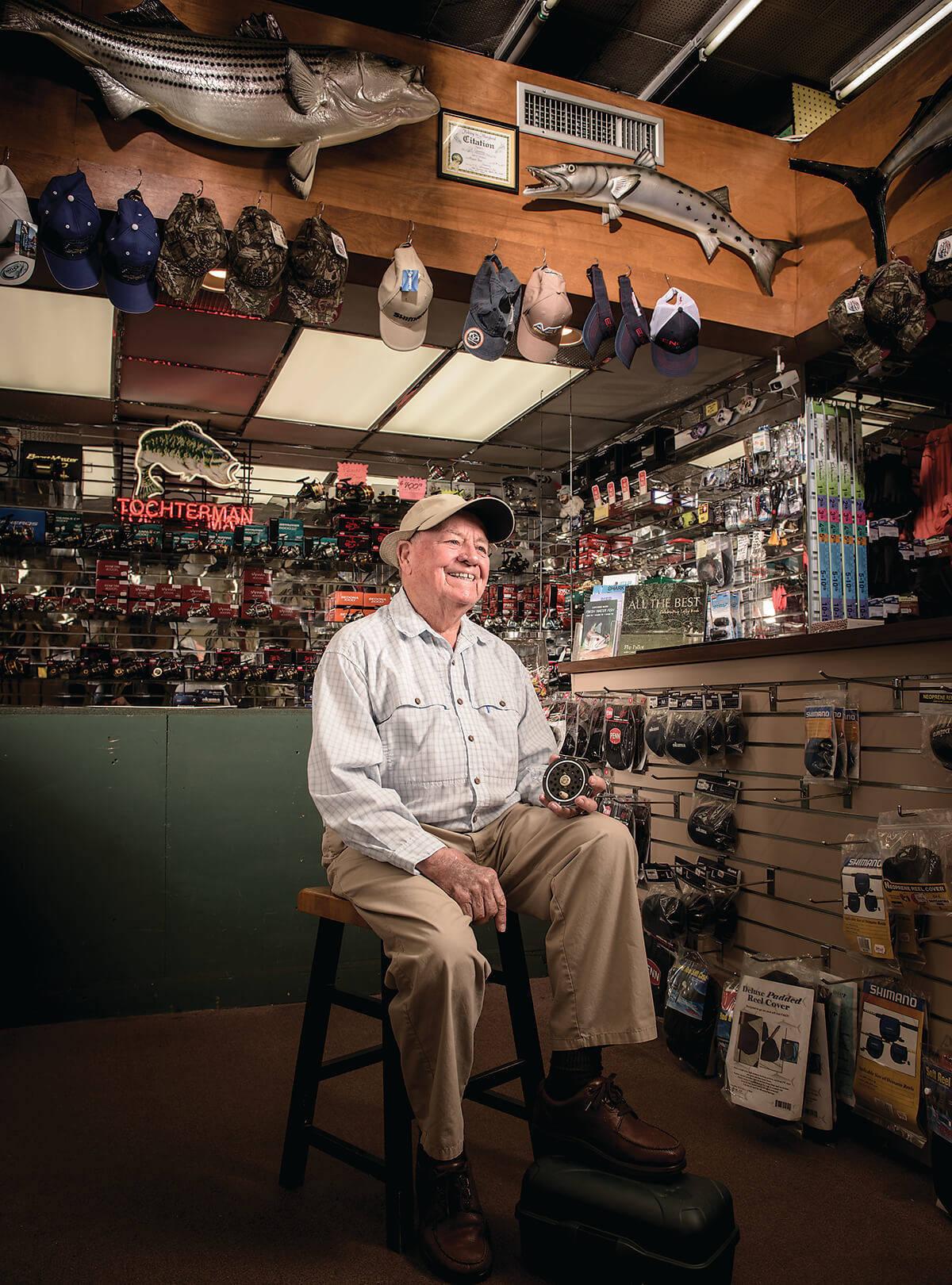 LEFTY KREH: FLY FISHERMAN
"BIG FISH"

BY LYDIA WOOLEVER / MAY 2016
Photography By Mike Morgan
Former NBC anchor Tom Brokaw, a serious amateur fisherman himself, equated meeting his friend Lefty Kreh to "a Little League shortstop meeting Cal Ripken for the first time." We got a fly fishing lesson from the legendary sportsman and writer, who died at 93 in March 2018, and captured his innate good nature ("I just like people; and if you like people, they like you."); his concerns about the state of the Bay ("In my opinion, there shouldn't be any commercial fishing in the Chesapeake Bay anymore."); and his philosophy of fishing——and life ("Even if you don't catch anything, you had fun playing the game.").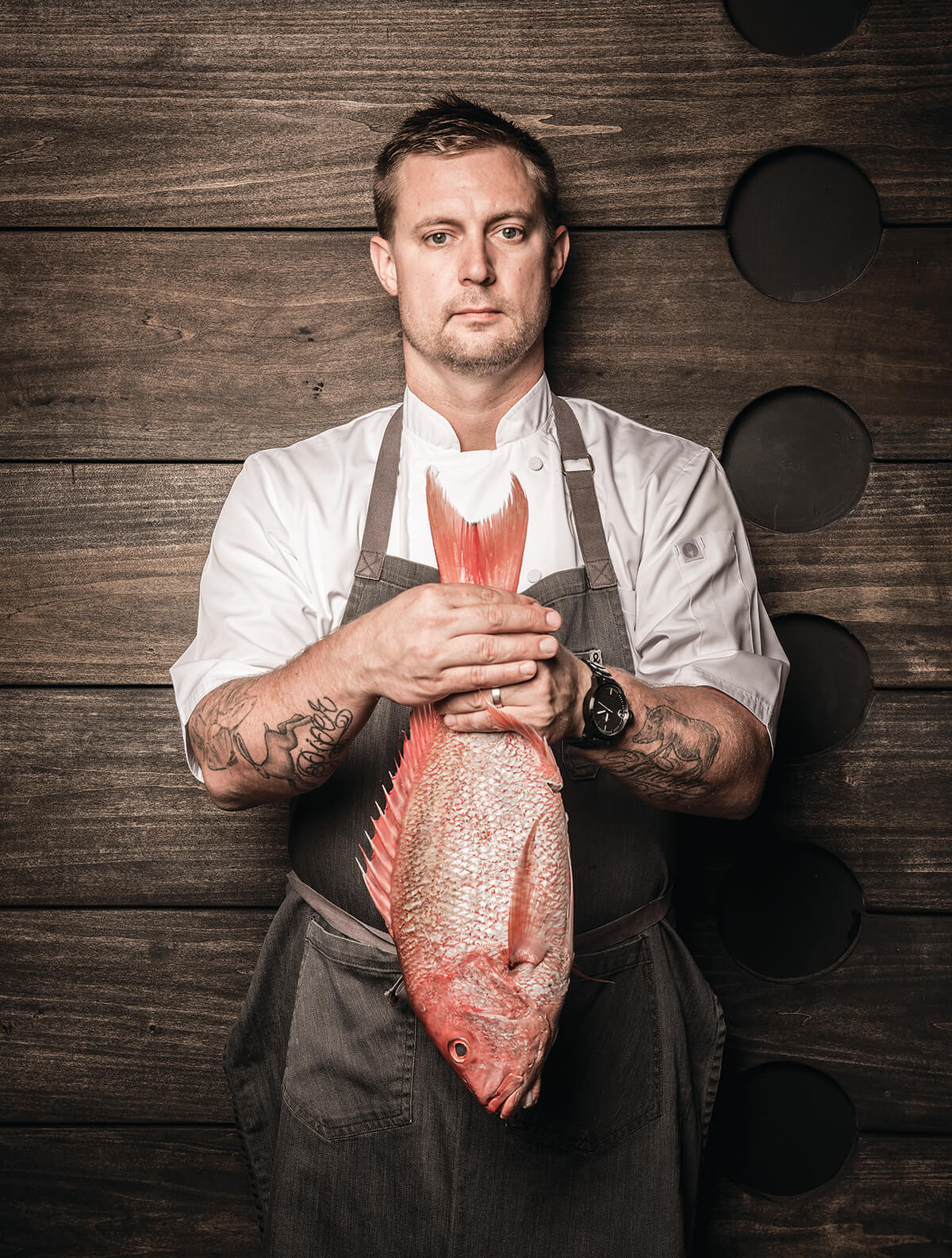 BRYAN VOLTAGGIO: CHEF, RESTAURATEUR
"LIFE OF BRYAN"

BY JANE MARION / NOVEMBER 2014
Photography By Mike Morgan
"I've always looked to Baltimore as a city I grew up in, even though I've never lived here," said Frederick's Bryan Voltaggio, who appeared on season six of Top Chef in 2009 and its spinoff, Top Chef Masters, in 2013. "We frequented it so much on weekends——I felt like it was part of my childhood and my life. . . . I love Baltimore." We talked with the chef right as he opened the (since closed) Aggio in Power Plant Live! His Volt and Family Meal restaurants remain dining institutions in Frederick.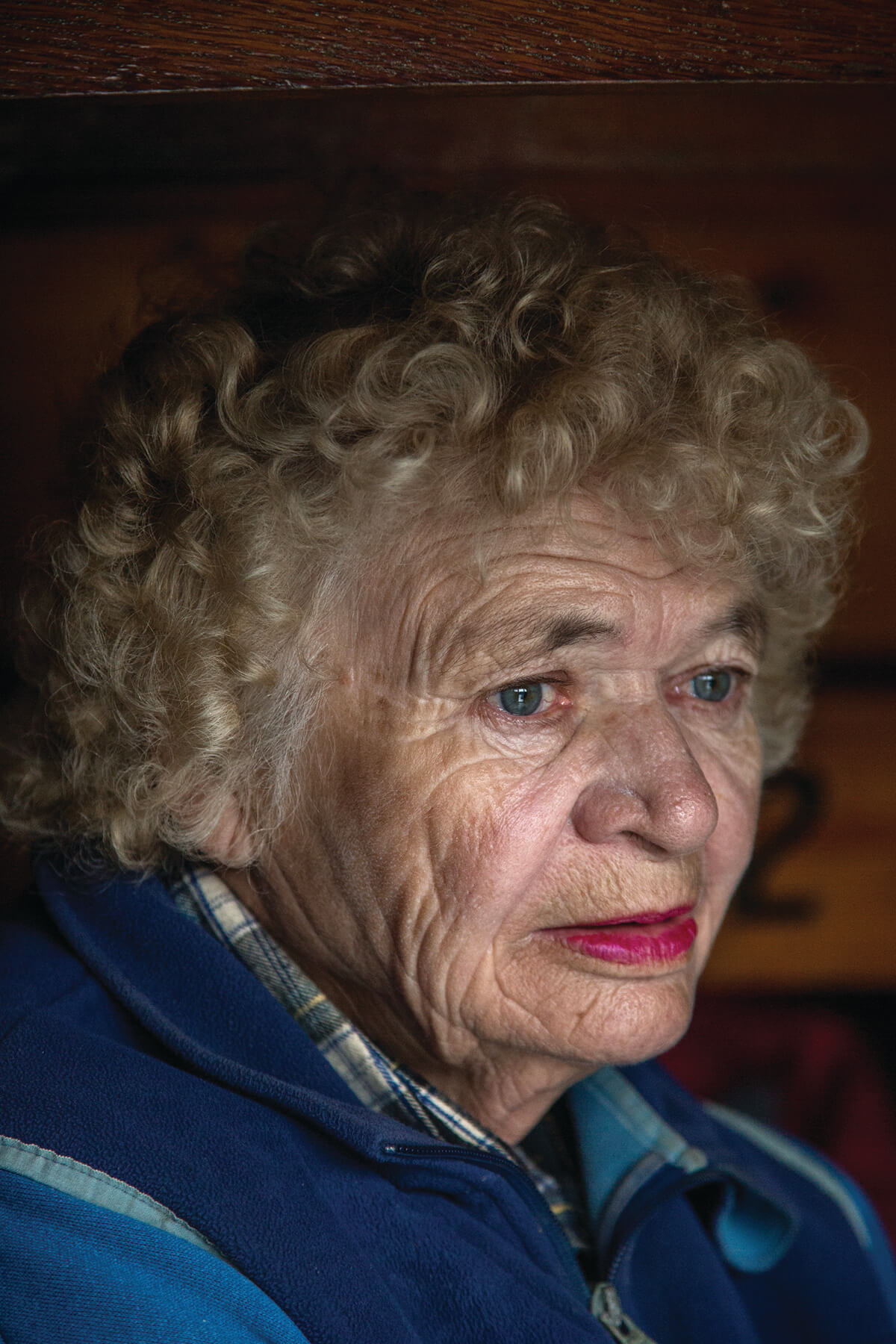 LOIS LEDNUM: WATERWOMEN
"WATERWOMEN"

BY LYDIA WOOLEVER / JULY 2016
Photography By Justin Tsucalas
When people talk about a face earning every crevice and line, they might as well be talking about the sun-browned face of 75-year-old Lois Lednum, one of our "heroines of the Chesapeake Bay" profiled by Lydia Woolever in 2016. This is the face of a woman who has gone out crabbing and oystering with her husband, Dickie, on the eponymous Lois Ann boat since her youngest child turned 12, a woman who could bag bait and drop trotlines in her sleep. "I like to stay busy," she explained matter-of-factly. "I can't stand being cooped up inside."
JOHN BARTH: WRITER
"ON WITH THE STORY" BY JOHN LEWIS / NOVEMBER 2008
Photography By David Colwell
From his hometown of Chestertown, the then-78-year-old writer reflected on his career and legacy. "It's very pleasant," he said of his ongoing reputation as a master of postmodernism. "If you're a novelist, you hope that your stuff stays in print and that someone still remembers you." As for why he hadn't been beset by the kind of melancholy that sometimes afflicted his aging peers? "[It's] largely because my personal and domestic life has been a real source of bliss, support, and satisfaction," he said.
JABARI LYLES: LGBTQ LIASON
"FACES OF PRIDE"

EDITED BY LYDIA WOOLEVER / JUNE 2019
Photography By Sean Scheidt
So much personality, joy, and optimism is expressed in this photo of Jabari Lyles, one of 18 LGBTQ activists and artists we interviewed for our June 2019 issue, who reflected on the meaning of Pride. ". . . The word that comes to mind is resistance," Lyles said. "But more than that, it's fight. Pride is a fight to exist, to be who you are, to be seen. In Baltimore, we're always fighting, but in our community, it's all exacerbated by our gender and who we love."