Then and Now: Theaters
History of some of Baltimore's legendary entertainment venues
The Senator, Baltimore's premier movie palace, opened in 1939, and its landmark status is undeniable. The "walk of fame" outside is topped only by the Art-Deco décor inside. But The Senator is hardly alone as an example of successful theater renovation efforts, and new projects include The Parkway and Centre theaters on North Avenue.
---
Hippodrome
Bob Hope and Benny Goodman played the Hippodrome, which opened 100 years ago. Extensive renovations transformed it into a mecca for touring musicals, and it's now an anchor of the Bromo Tower Arts District.
---
Palace Theatre
The original 1910 building, which began as The Empire and is now home to the Everyman Theatre, was designed by local architects Otto Simonson and William H. McElfatrick. During another life as The Palace—a burlesque theater—"there was public uproar over the 'indecency' of the performances, and the theater was closed in 1937," according to the Everyman Theatre's website.
---
Everyman Theatre
The company's new home on Fayette Street dates back to 1910 and has, over the years, hosted everything from Yiddish theater and movies to boxing and bingo parties.
(Photo courtesy of Everyman Theatre)
---
The Royal Theatre
A legendary stop on the black entertainment circuit, the Royal presented a "who's who" of African-American performers, including Duke Ellington, Nat King Cole, and The Supremes before it was demolished in the early-1970s.
---
Screened Gems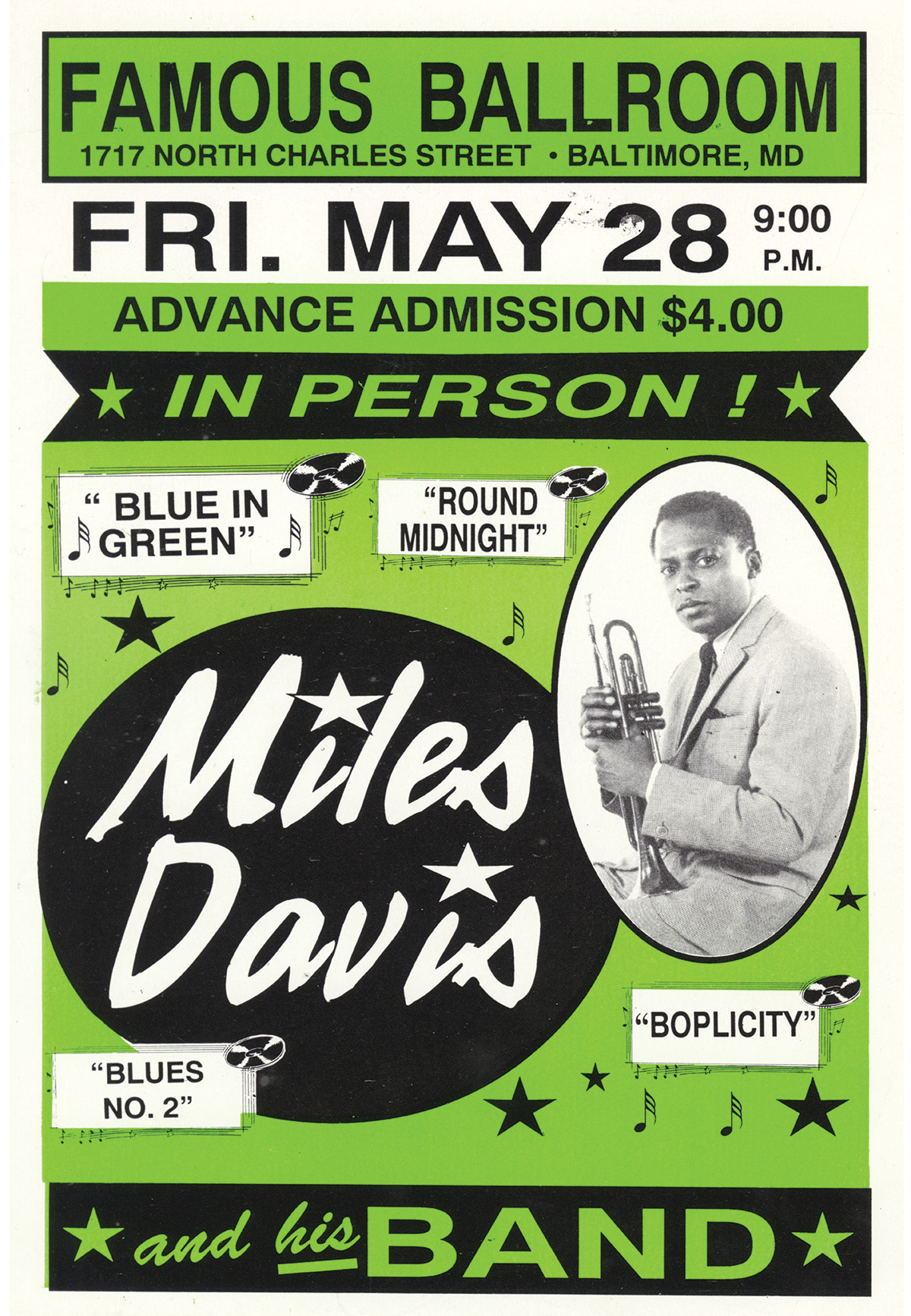 Globe Poster Co.
For 80 years, these Baltimore-based printers cranked out show posters for performers like James Brown, Otis Redding, and B.B. King before shutting down in 2010. Today, the company's colorful archives are housed at MICA.
(Photo courtesy of Globe Collection and Press at MICA)
---
Burlesque and The Block

A 1942 Billboard article noted that burlesque at the Gayety (three shows daily) was playing to packed houses and women comprised 50 percent of the audience. The theater's manager claimed the large turnout was due to the fact that "performances here do not shock feminine patrons." Since then, "The Block" has changed profoundly, seen Blaze Starr come and go, and watched as its burlesque shows gave way to strip clubs. The Gayety is now home to Larry Flynt's Hustler Club.