Final Words
As the Newseum prepares to close, here are the top things to do and see inside its hallowed halls.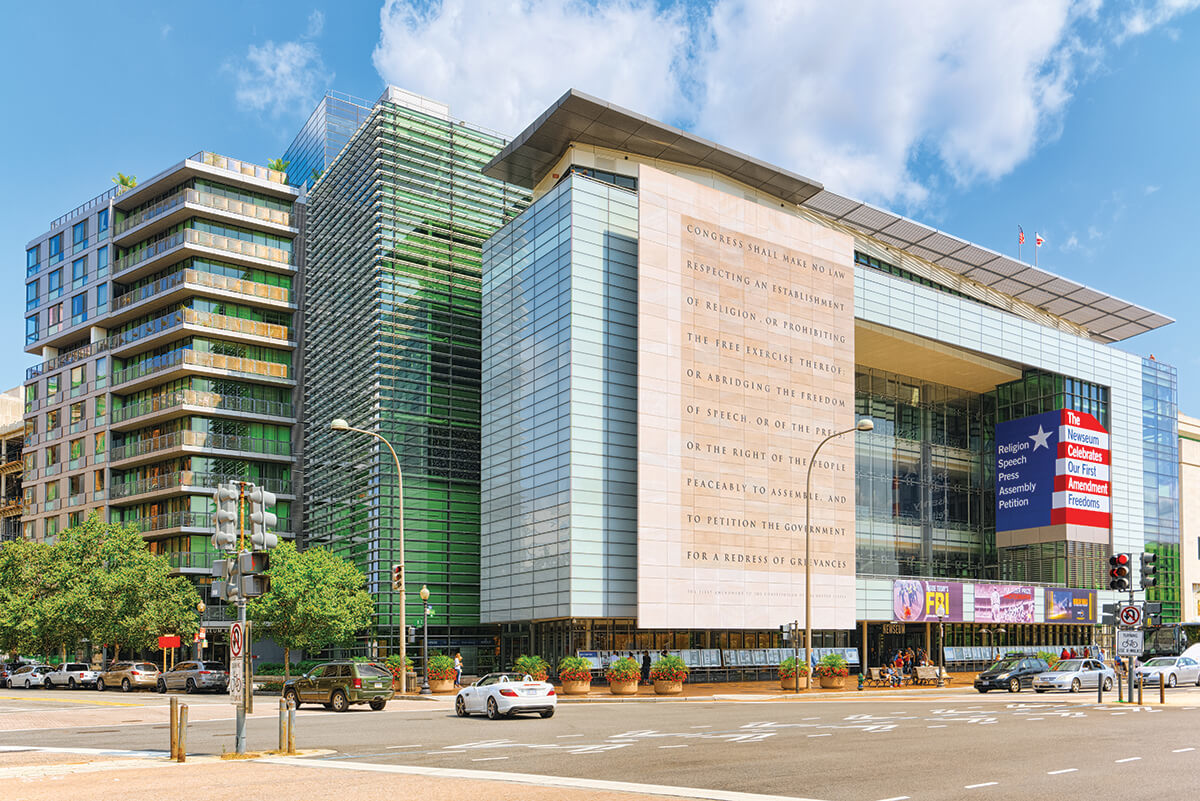 For the past 11 years, the Newseum—a cultural institution devoted to increasing awareness of the importance of a free and fair press—has stood proudly on Pennsylvania Avenue in Washington, D.C. But after years of financial struggles, the museum will host its final visitors on December 30 before the landmark building changes hands to Johns Hopkins University. If you haven't yet visited the Newseum or want to take one last trip through its hallowed halls, take along our guide to the top things to do and see before it closes.
TO DO
Photo Finish: Walk out onto the sixth floor's Greenspun Terrace for an unbeatable view of "America's main street" and snap pictures of the U.S. Capitol.
Attend an Event: Plan your visit around one of the museum's "Inside Media" events, including this month's talks with the authors
of The Only Plane in the Sky: Remembering 9/11 and The Daily Show (The Book): An Oral History as Told by Jon Stewart, the Correspondents, Staff and Guests.
Face Time: Step in front of the cam- era in the NBC News Interactive Newsroom and test your skills as an investigative reporter or anchor.
TO SEE
A Piece of History: Stand in awe of eight 12-foot-high segments of the Berlin Wall, one of the most imposing symbols of oppression in the modern world.
Somber Notes: Take in the two-story glass structure on the third floor that bears the names of more than 2,000 reporters, editors, broadcasters, and photographers who died in the line of duty, including those killed in last year's Capital Gazette shooting.
Front-Page News: Before entering the Newseum,
see if your hometown newspaper is one of the 80 enlarged and displayed in the Today's Front Pages gallery outside the museum.