Richie Frieman's new picture book, Snowballs For Severance, tells the true story of how 9-year-old Dane Best changed a law in his hometown of Severance, Colorado, that banned snowball fights.

Recently, the family signed with Kapital Entertainment, who will produce a feature film about Dane, slated for release during the 2019 holiday season. We talk with the Owings Mills-based writer/illustrator about his process for creating the book, why he fell in love with the story, and his other life as a professional wrestler.
How did you learn about Dane? Did you hear it on the news?
Yeah, I saw it online on some news outlet, and I thought, man, that's a great story! Look at that kid—9 years old—and look what he's doing. I have a daughter who's 10 and a son who's 6, and I can't imagine my children wanting to do that. I thought, this would make for a great book. As a writer, I have dozens and dozens of ideas for a good book on my computer. Some are outlined, some are 10 pages, some are 50 pages. But this was something I had to do. I knew I had to track down this kid and see if I could write it. It happened very, very fast—three months. I basically dropped everything else I was working on to solely work on this.
So from there, did you meet him, or did you do phone calls or video calls? His character comes through so strongly in the book.
Let's just say, I was not the first one to reach out to Dane. Everything from Sony to Miramax to Lionsgate—you name it—every top entertainment company on the planet had reached out to him already, which, by the way, all have publishing companies, so my odds were very limited. When I found out that, I kind of deflated. But I told them very honestly, I want to tell the true story of what happened to Dane, and we can go through the whole process together. After we agreed to do the book together, I did several calls with Dane, I spoke with his mom and dad and his brother. I asked Dane everything, and I tried to get really factual about it: What time of day did you go on the field trip, how far did you take a bus or did you walk, how many people are in your class, what's your home look like and your bedroom? I wanted to make it as authentic as possible.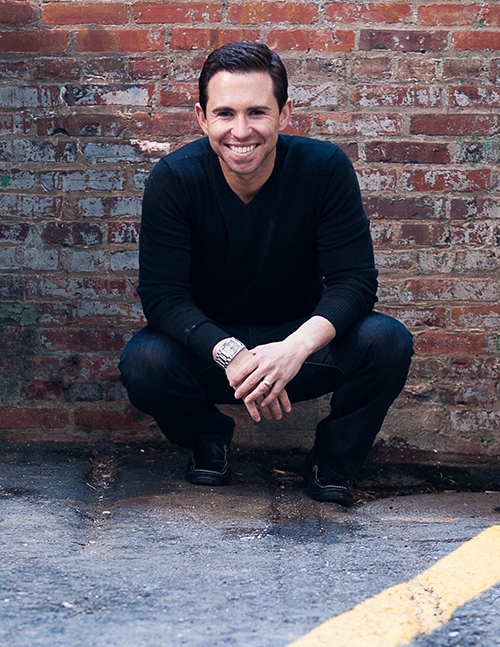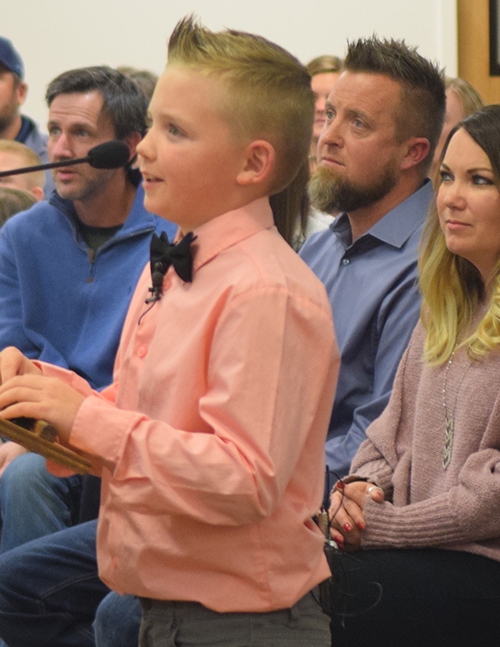 Richie Frieman, left, and Dane Best.
It sounds like you went about this almost like you were reporting a news story.
Yeah, in a way it was very much like that. The quotes in the book are what he said. We took some liberties, but when he's up there talking to the council, those are his words. When he's saying, "Kids want to have a voice in our town," that's his line. What the mayor said, the mayor said: no chickens, no guinea pigs.
Yeah, no guinea pigs! What kind of a law is that? And was no one really throwing snowballs for 100 years?
I started looking up funny laws in states, and there are some ridiculous ones. There's one where you can't take a horse to a movie theater. It's stupid, but I guess somebody did it. The snowball law was kind of like local lore. Everyone knew it was kind of silly. Cops weren't gonna come arrest a kid for throwing a snowball, but people would talk about it. Dane had a guinea pig, too, and they didn't arrest him for that, so I think they let some things slide. He's a bit of an outlaw, when you think about it. What got me the most is that no one decided to do anything about this century-old law. No one said, "This is crazy."
Yeah, it took a 9-year-old.
Yeah, a 9-year-old who wouldn't let it go.
I saw that the publisher, Omnibus Publishing, is based in Baltimore. How did you link up with them?
They published my last book, Maddy & Cole: The Food Truck Grand Prix. They're great, and I have a very big spot in my heart for Baltimore things. I like the idea of Baltimore people doing Baltimore things, so to me it meant a lot to have someone from here help with it.
And let's talk about the movie! You must be excited.
Like I said, everyone was interested in this story. They ended up signing a deal with Kapital Entertainment—they did Wonder, A Million Little Things, This Is Us. They're working through the script now. The plan is to have it out this year, probably by the holiday season. I fly out to Colorado this month to meet Dane and do a presentation at his school, which I'm really excited about. I'm meeting with [Aaron] Kaplan [founder of Kapital Entertainment] next week to talk about what they have planned. They want to tell the story exactly as it happened and use my book as a guide. I'll be involved a lot more as things progress.
I wonder who will play Dane. It seems like he could pull it off himself.
He really could. What's funny about him, though, is he did not seek out fame for this. When I talk about when he's going to the town council, he rolls up in his dad's truck, and everyone's there, and he's thinking, what's going on here? This is a very small town. If you look online, there's a photo where there must be 20 different cameras pointing at his face afterwards. He didn't realize he'd be doing 5 a.m. interviews with the BBC and NBC and Time and CNN, and even Derrick [Dane's father] said, if he doesn't want to do it, we're gonna pump the brakes.
But I think he'd be great in the movie—at least a cameo. I'm down for the mayor's job. I wanna play him. [Laughs.] I don't look anything like him, but I don't care. It's just a great story, you know? It really was a little kid with an idea, and it came true. I had a million dreams when I was growing up, and people told me they were stupid or crazy, but he never gave up. He was able to basically do something. It's huge, when you think about what goes into it.
Yeah, there was a touch of social activism in there, especially when you list some discussion points at the end for readers.
Ironically, my daughter's school was going to Annapolis for a day, and they talk about a law that they think should be changed or enhanced. So my daughter was working on that project while I was writing this.
I have one outlier question. What is this wrestling match that you mention in your bio?
[Laughs.] I was a professional wrestler for almost 10 years, until my daughter was born. I loved every bit of it—the bumps, the bruises, the pain. I walk like an old man now. I'm turning 40 on the 21st of this month, and I've always joked about having one more match, mostly for my kids. My buddy still does it, so we're gonna have a match to celebrate his 40th and my 40th, and we're gonna wrap a charity around it and donate the money. So one more match. It'll be in Baltimore in the fall. I don't look like a professional wrestler, but I loved it. Growing up, I really wanted to be two things: an artist and a wrestler. That was it. I really had no other ambitions outside of that. And in some way, shape, or form, I've been able to scratch those off the list.
And who would link those two together? An artist wrestler?
It's funny because I've said that line a thousand times, too. When you see me, it's like, "You look like you should be doing my taxes or something." And I get that—it's not lost on me. But what I will say about linking the two is that growing up, I had a severe learning disability. I didn't read a full book until my senior year of college. I'm not proud of it, it's just a fact.
When I decided to become a wrestler, it really gave me the confidence to do other things. I thought, if I can wrestle, I can be an artist, I can be a writer. The confidence wrestling gave me to put myself out there and take chances, that really drove my art more than anything else in this world.
---
---